Greetings Honda heads!
You are cordially invited to MCR-VTECs final meet of 2011. A static meet to take place on the 18th December at the Asda car park in Trafford Park, next to Kirispy Kremes. We are aiming for the gathering to begin at around 7 to 7.30pm
Our last static meet saw us hooking up within Krispy Kremes car park but due to MCR-VTECs continually developing member base we had to move to the larger car park next door. As said it is a static meet, meaning no drive out, and of course with the nights drawing in it's a great opportunity to get some night time shots. HIDs at the ready 8)
Sunday 18th December @ 7-7:30PM
Krispy Kreme
Barton Dock Road,
Trafford Centre,
M41 7PP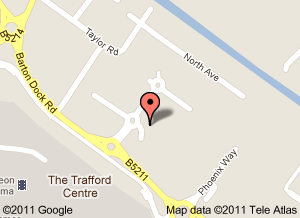 After the initial hook up with weather and photographers permitting we could then, if you wish, maybe move around to find some new photo locations.
If photographers are attending could you guys please email me some of your better shots so I can send them to a couple of magazines I have been speaking with. You will of course be credited for any shots they use. Please talk to me at the meet so I can get forum names and real names to forward with the pictures.
So we hope to see you there, at our very own VTEC Wonderland!