Join Date: 6th January 2010
Location: London, UK
Posts: 26
Thanks: 13
Thanked 3 Times in 3 Posts
iPod/iPhone cradle
---
My friend is a car installer, usually high-end cars such as Ferrari Enzos, Bentleys Continentals ect ect. I met up with him last night, he has been working on an Aston Martin DB9, and constructed the best looking iPod/iPhone cradle ive ever seen in a car! I am trying to convince him to make more (he made it from scratch) for other model cars, it seriously looks like it is a factory part!
He has sent me a load of pictures of his work, If enough people here are interested, I will get him to make something similar for a Civic (have to find somewhere to put it) and maybe he could produce afew to sell. He does other stuff aswell (speakers, custom sub boxes, lighting, security, rear cameras and curb cameras, playstations ect ect). When I get my Civic in afew weeks time, I will be getting him to sort it out for me!
He is situated in Perivale, just off the North Circular in London, (near Wembley) if anyone is interested. A car he prepared won the 2007 European Multi Media Awards (EMMA) so he knows what he is doing!
This is the cradle in the DB9 and a couple of other bits on that car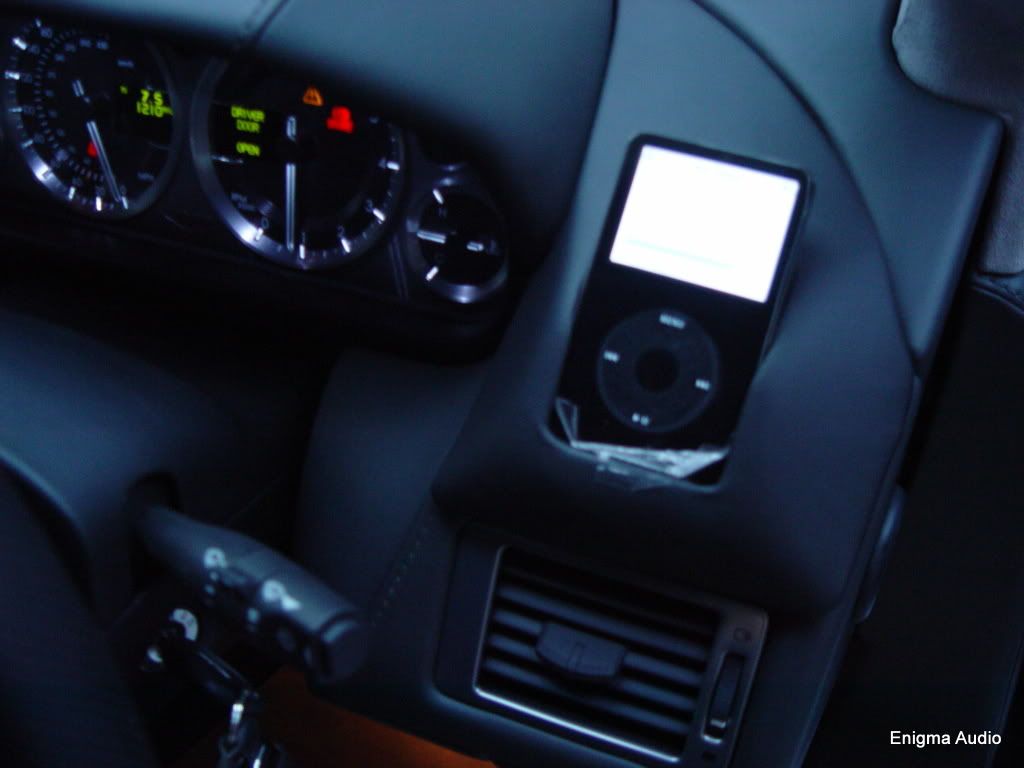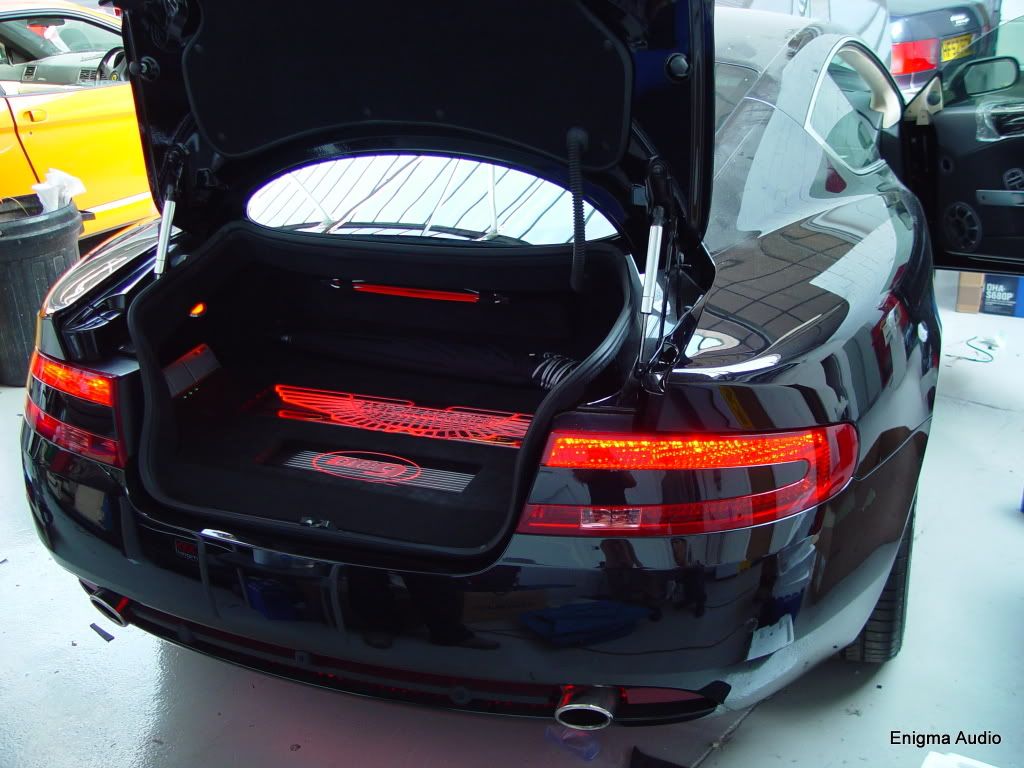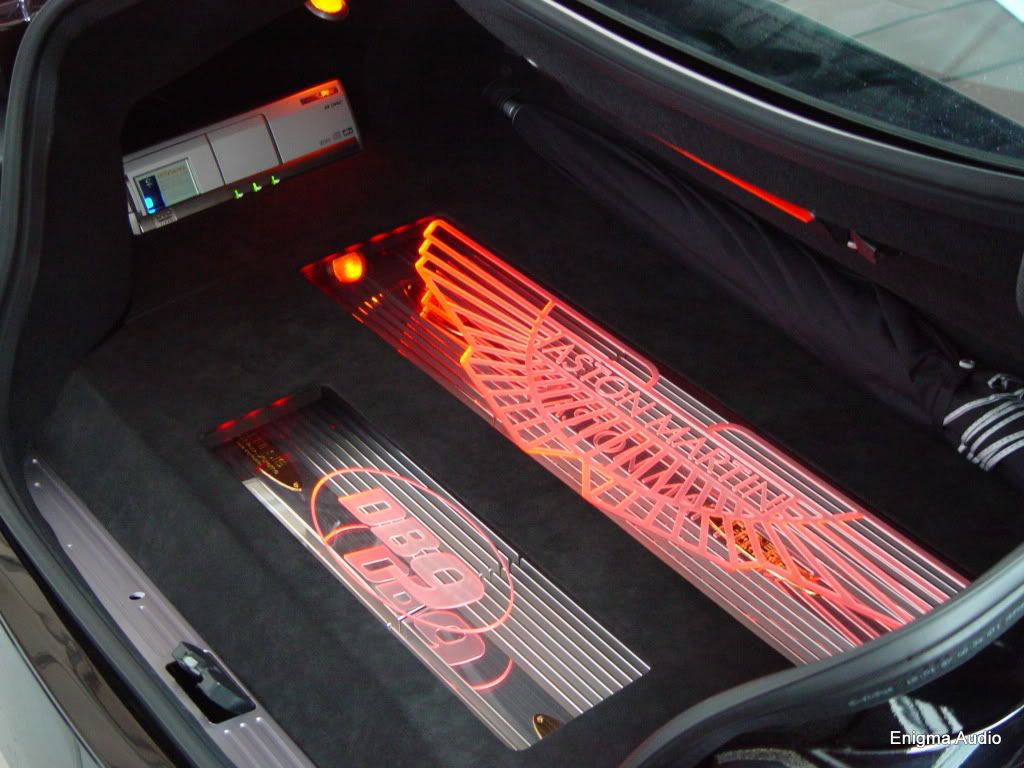 Join Date: 20th February 2010
Location: High Wycombe, UK
Posts: 32
Thanks: 2
Thanked 0 Times in 0 Posts
Looks nice. Although it looks like he's rebuilt the dash to accommodate the iPod. Maybe a little extreme for the average Civic?
Bournemouth Belle
Car: 2017 BMW Z4 Silver
Join Date: 10th January 2007
Location: Bournemouth
Posts: 900
Thanks: 22
Thanked 43 Times in 41 Posts
I wouldn't say so - I rather like the idea that the cradle would look as tho it is factory supplied. If it then had the USB connection as well I would seriously think about having it done, dependent on cost.
Supporter
Car: 2007 2.2 TypeS Bronze
Join Date: 14th February 2010
Location: Milton Keynes, UK
Posts: 369
Thanks: 2
Thanked 15 Times in 15 Posts
Looks very well made, like oem, not sure about location.
Car: 2007 2.2 5dr, Black
Join Date: 22nd September 2008
Location: oldham, uk
Posts: 154
Thanks: 0
Thanked 2 Times in 2 Posts
I will be interested depending on what he designs for the civic!
** Thread starter **
Join Date: 6th January 2010
Location: London, UK
Posts: 26
Thanks: 13
Thanked 3 Times in 3 Posts
It looks like he changed the whole dash, but it is in fact just the bit around the iPod that isn't original!

He could fit a USB cable instead of the iPod connector cable I would imagine.

As I haven't got a civic yet, I've been looking at pictures of the dash to see where it could go, the place I was thinking was maybe where the satnav screen is (on non-satnav models obviously) or maybe next to the a-post? Maybe in the arm rest aswell. Would be easier if I (or better, him) had a civic to sit in and see