Supporter
Join Date: 25th June 2013
Location: Blackpool
Posts: 257
Thanks: 1
Thanked 33 Times in 30 Posts
New Wheels.........White on black
---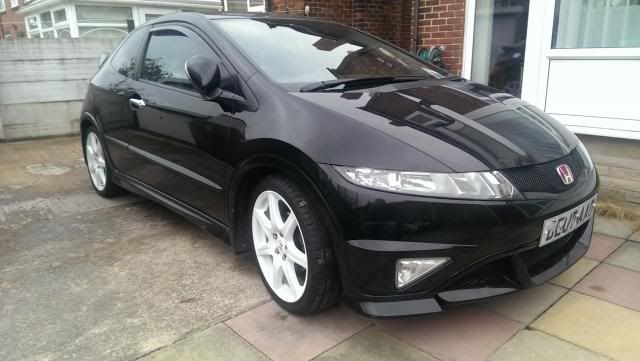 Well finally got them on.
Next job lowered suspension and spacers.
Question time:
I need to redo the carbon roof, shall I go gloss white or no ?
Also toying with the idea of gloss white GP bumper centre section on front ??
Anybody good with photoshop do me a favour ?
Supporter
Car: 2008 CTR, NHB
Join Date: 27th August 2012
Location: Taunton,UK
Posts: 393
Thanks: 16
Thanked 66 Times in 63 Posts
Looks good. I'm so tempted to do this on mine.
I'm not sure about a gloss white roof wrap though.
Matching the gp kit sounds interesting, and something I'd love to see done