My new Milano red
---
picked it up yesterday and got 90 miles on now and i have to say it is a great car.
the mid range punch of the 2.2 is great.
when i got the car the filler flap would not open but the dealer sorted it out straight away so no complaints.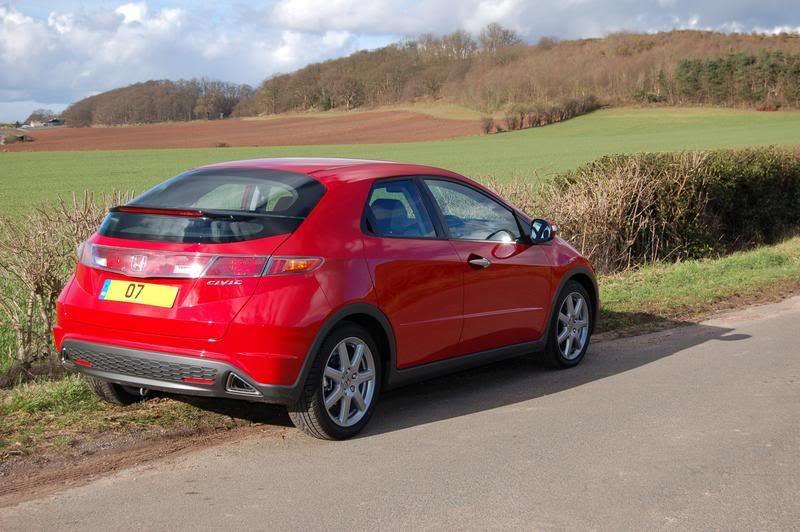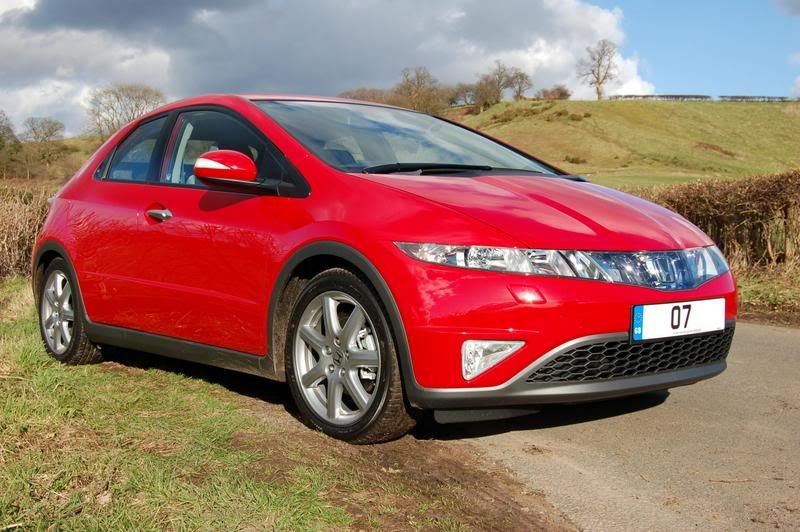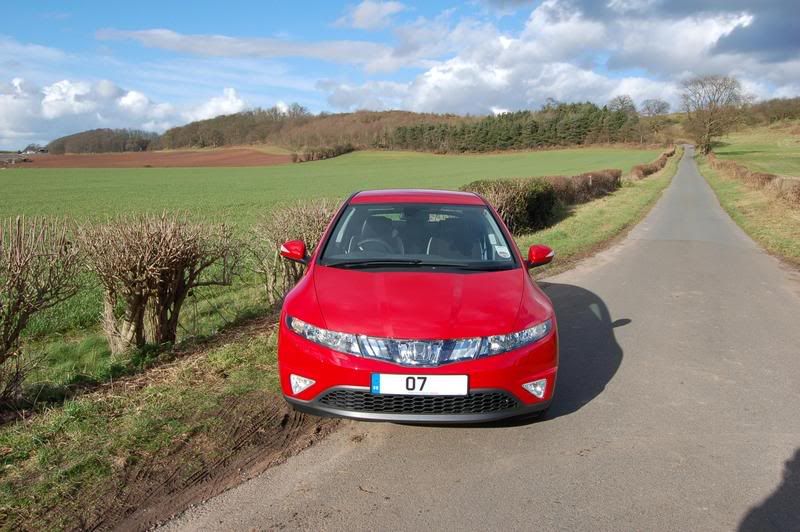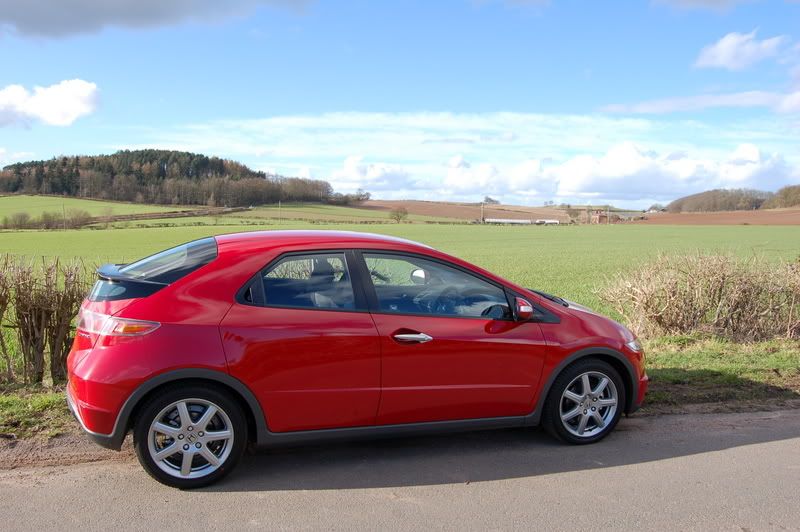 Administrator
Car: Jag XF 3.0
Join Date: 10th April 2006
Location: Leics
Posts: 12,496
Thanks: 127
Thanked 2,774 Times in 824 Posts

Join Date: 20th December 2006
Posts: 103
Thanks: 0
Thanked 1 Time in 1 Post
** Thread starter **
Smell My Cheese!
Join Date: 17th May 2006
Location: Bicester, Oxfordshire
Posts: 1,888
Thanks: 1
Thanked 10 Times in 9 Posts
I remember when mine looked like that, nice scenery around you too, where abouts are you?
Join Date: 24th February 2007
Location: West Sussex
Posts: 47
Thanks: 0
Thanked 0 Times in 0 Posts
civic
---
Thats a stunning car mark
dont you just hate it when they get dirty though
** Thread starter **
that was around Bridgenorth in shropshire.
i was driving around the lanes trying to find a nice spot yesterday and there was mud and standing water everywere, but it got a bath when i got home and now it's raining on it
Join Date: 8th January 2007
Posts: 423
Thanks: 0
Thanked 0 Times in 0 Posts
Ooh - it looks lovely. 2 days to go til my bright red beauty arrives
Join Date: 1st March 2007
Posts: 50
Thanks: 0
Thanked 0 Times in 0 Posts
Excellent pics
shows off the red
very
well. Enjoy
Join Date: 25th September 2006
Location: Greenford West London
Posts: 531
Thanks: 0
Thanked 9 Times in 4 Posts
Hi Mark 182

The car looks great, nice to see another Milano Red.
Join Date: 14th November 2006
Location: Cheshire
Posts: 27
Thanks: 0
Thanked 0 Times in 0 Posts
Nice colour it looks just so nice out in the countryside on bright day. As I have not seen mine for well over a week (its at the dealers for TLC)its nice to see a red one.
Supporter
Join Date: 13th December 2006
Location: Koege, Denmark
Posts: 104
Thanks: 0
Thanked 0 Times in 0 Posts
Hi Mark182,
MR is THE colour - terrific car, I hope you enjoy it as much as I do mine, which I've now had for 4½ trouble months, 13500 kms on the clock and I am still in love - infatuated, in fact - with the thing. Every kilometer gets sweeter.
Nice Guy!
Car: Volvo V40, D4, Se Lux
Join Date: 2nd December 2006
Location: Central Scotland
Posts: 2,360
Thanks: 6
Thanked 44 Times in 41 Posts
Hey Mark,
Looking good, looking very good
must get some pics of our car ( if only it would stop raining long enough for me to wash it and get the camera out
)
Super Moderator
Car: '08 2.2 NHB CRV
Join Date: 4th August 2006
Location: Cardiff
Posts: 7,762
Thanks: 97
Thanked 106 Times in 97 Posts
VERY nice pics Mark - well chuffed for you that it's finally arrived