Join Date: 16th November 2007
Location: Finland
Posts: 29
Thanks: 0
Thanked 8 Times in 4 Posts
Civic. The usual.
---
The Civic recently turned five and, coincidentally, around the same time I actually bought a shiny, brand spanking new digital camera. The first photography equipment I've ever owned in my entire life. Well apart from the Nokia phone, I think it has a useless camera of some sort.
So, to celebrate these incredible achievements, I decided that I would use the camera to take a photograph of the car. What a brilliant plan, I thought.
Yeah, well...
It's really just a bog standard, grey family hatchback (edit: and not even very clean, I noticed). With Koni shocks and slightly sagging hopeless rear springs, that is. But since I am sort of planning to buy a newer car in the near future, I thought I'll put the photos up anyway. Like a tribute. Or something.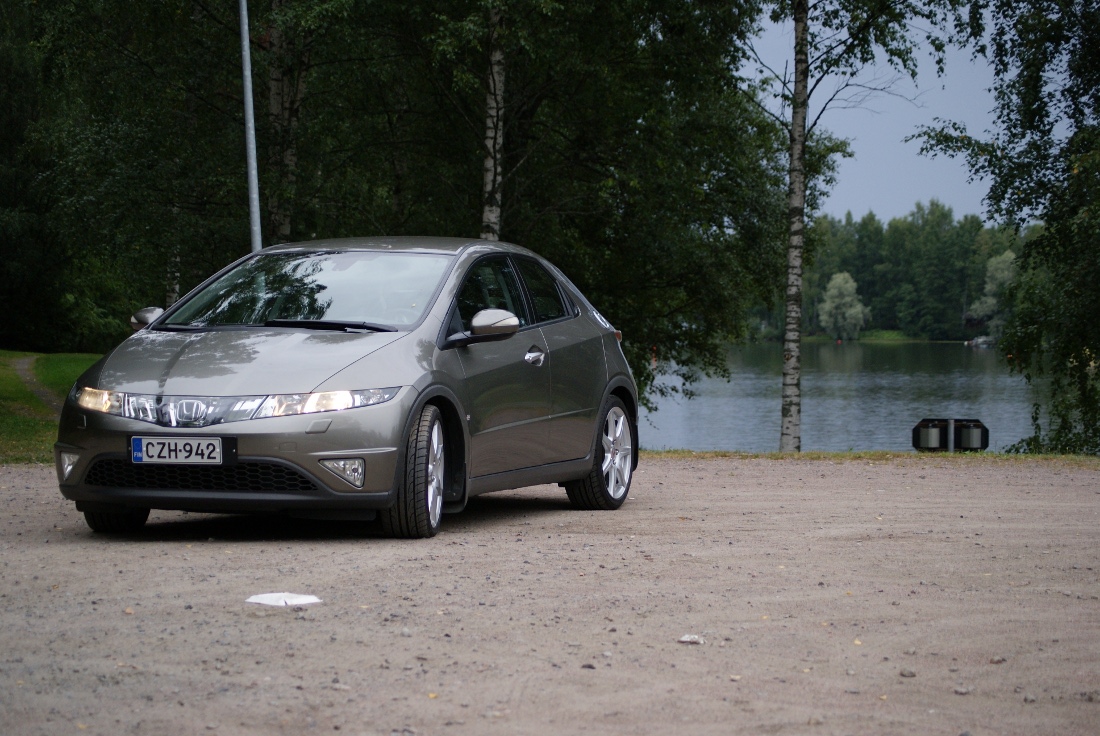 Water. And some trees. How marvellous.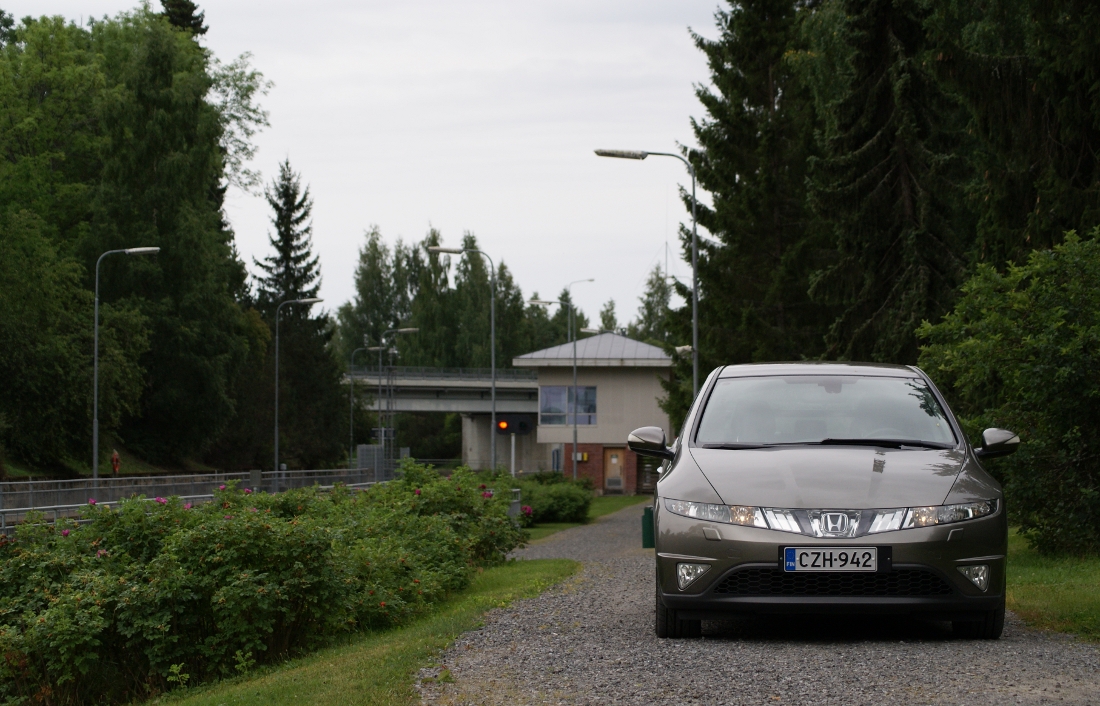 It's a no-go for the civic at the nearby lock.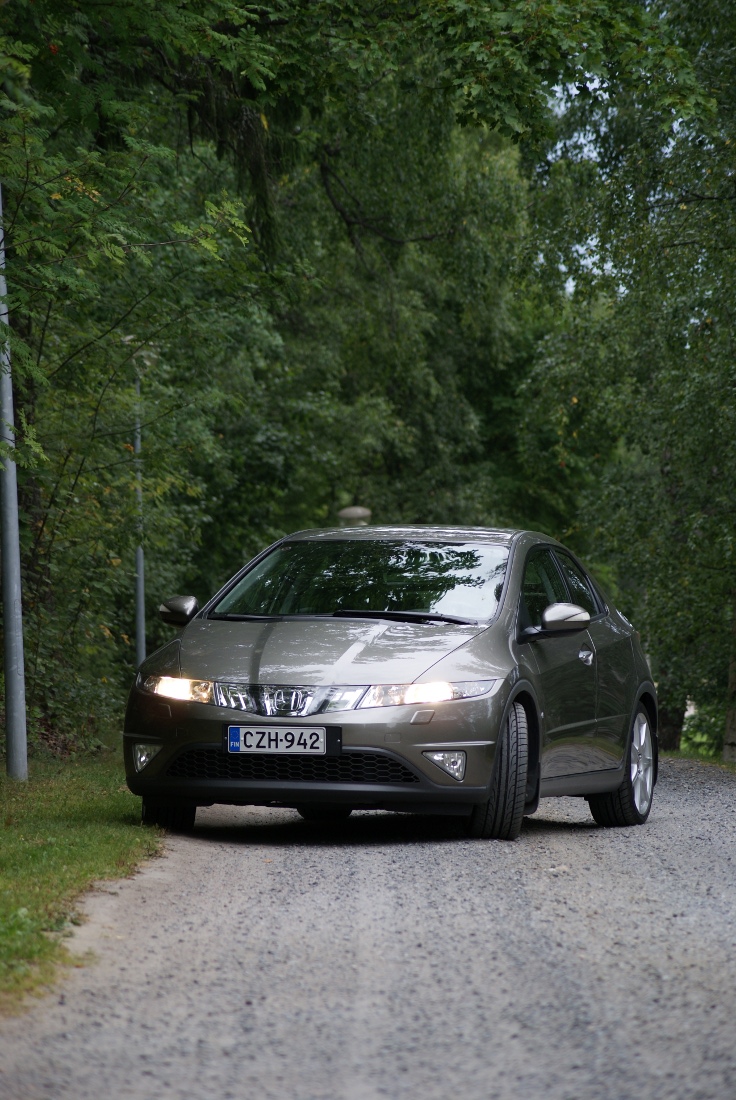 Now had I actually parked
on
the road... But I didn't, so there you go.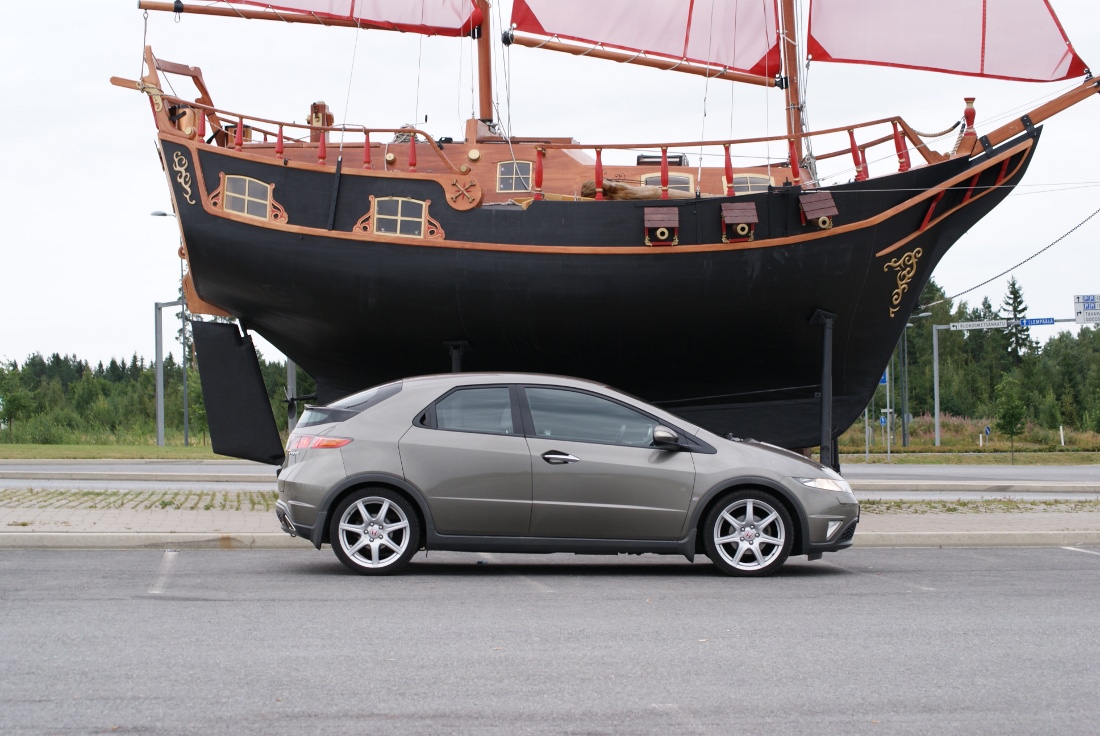 Thinking 'bout racing this bad boy. Although he does have larger sails. And cannons.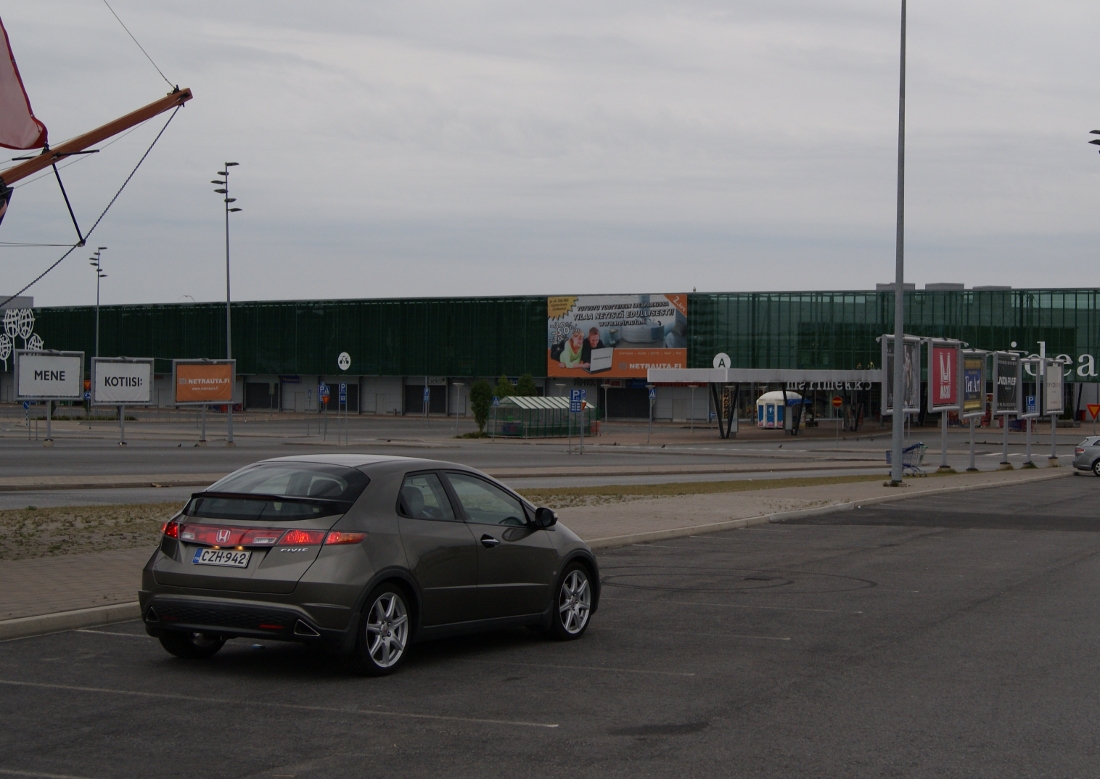 Lempäälä. Home to the biggest shopping mall in Finland. And not much else.
Not sure what's going on with the signs in the background, "mene kotiisi", or "go home" for the English speaking audience. Not sure whose clever
idea
that was, not something I would say on a mall parking lot. But then again I know absolutely nothing about marketing.
So I went home.
Cheers.
aka Colin
Car: 2008 CTR GT, Black
Join Date: 19th April 2008
Location: Dublin, Ireland
Posts: 10,854
Thanks: 922
Thanked 1,494 Times in 1,388 Posts
nice photos matey, car looks great.
Aye Aye....
Car: 2009 CTR, Milano
Join Date: 1st July 2009
Location: Glasgow
Posts: 7,098
Thanks: 740
Thanked 1,210 Times in 1,056 Posts
There's no such thing as a standard civic!!
Car looks great and the pics are awesome so that must be a bloody good camera!
Supporter
Car: 07 1.8 SE Blueish Silver
Join Date: 20th June 2011
Location: Grantham, UK
Posts: 159
Thanks: 23
Thanked 12 Times in 11 Posts
Nice pictures of a very nice car.
Car: 2010 CW CTR
Join Date: 1st October 2008
Location: Poland, Warsaw
Posts: 698
Thanks: 10
Thanked 57 Times in 55 Posts
what camera ?
Car: 2007 CTR GT red
Join Date: 22nd December 2010
Location: bristol uk
Posts: 354
Thanks: 16
Thanked 40 Times in 36 Posts
I liked your slightly sarcastic comments and the photo in front of the boat is actually quite good, keep up the good work.