Join Date: 18th August 2010
Location: Ripley, Derbyshire
Posts: 23
Thanks: 0
Thanked 3 Times in 3 Posts
My EJ6 Project
---
I've had my Coupe for 6 years now. When I bought it I was 19 and into all my bodykit, big wheels and such, when I saw this car up for sale I just had to have it. It'd just been completed by Carlton Motorsport as a demo car but the owner of the car had decided to change jobs so needed a van, his loss and my gain
I'll not bother you all with the pictures of how it was when I bought it and the changes I made, I'll start with how it looked before it went in for its latest overhaul. I don't expect people to love it like me, prehaps you won't even like it, but opinions are welcomed and encouraged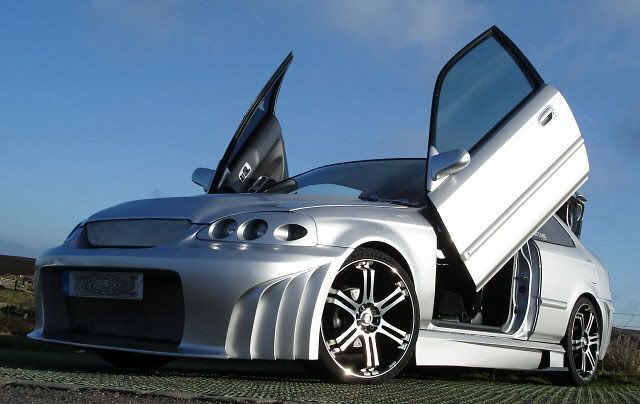 The plans to completely change the styling had been in the pipe line for a while but I was given an unexpected nudge when my oil pump failed and took the big end and crank with it
Well every cloud has a silver lining. A replacement D16Y8 engine was waiting to go in until I have the time to build up a B series engine.
The front bumper had to be removed because of how low it was, but we got it on in the end...
It got taken down to the bodyshop where it's been for the last number of months, in with a decent group at least....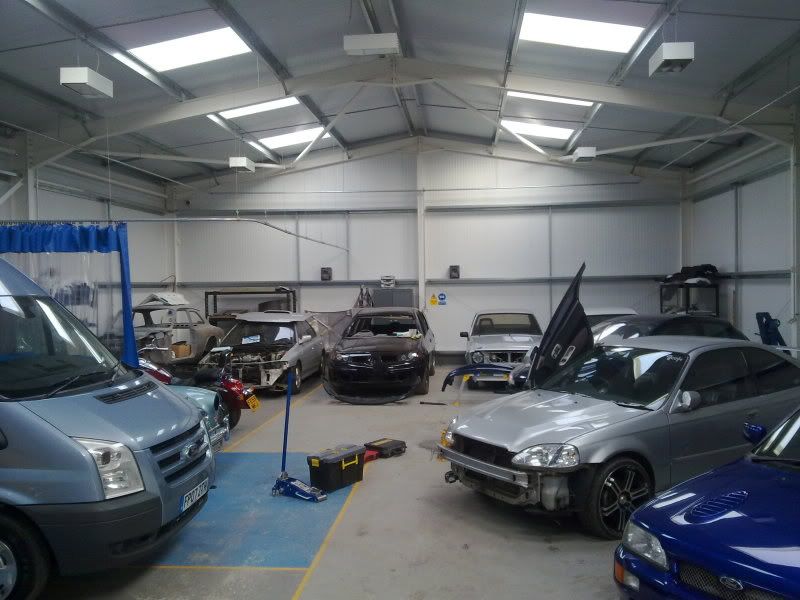 The work begun on stripping and swapping the parts over...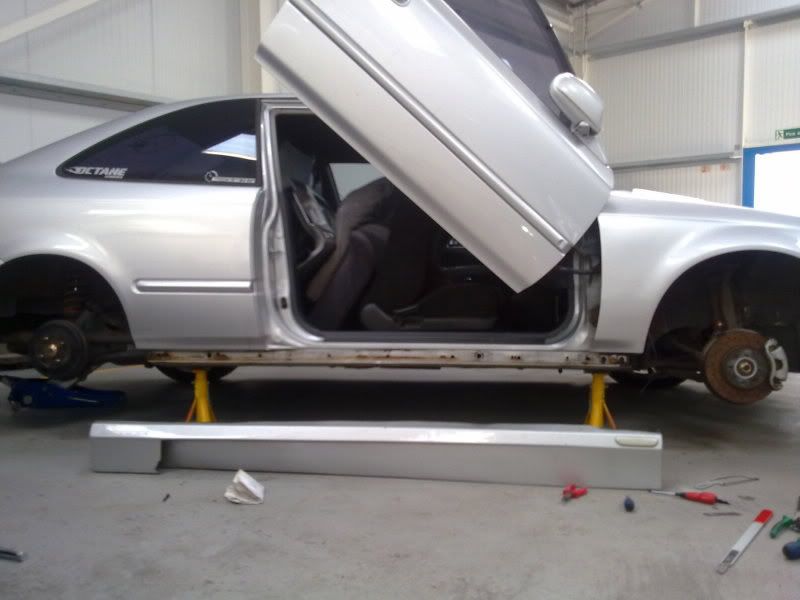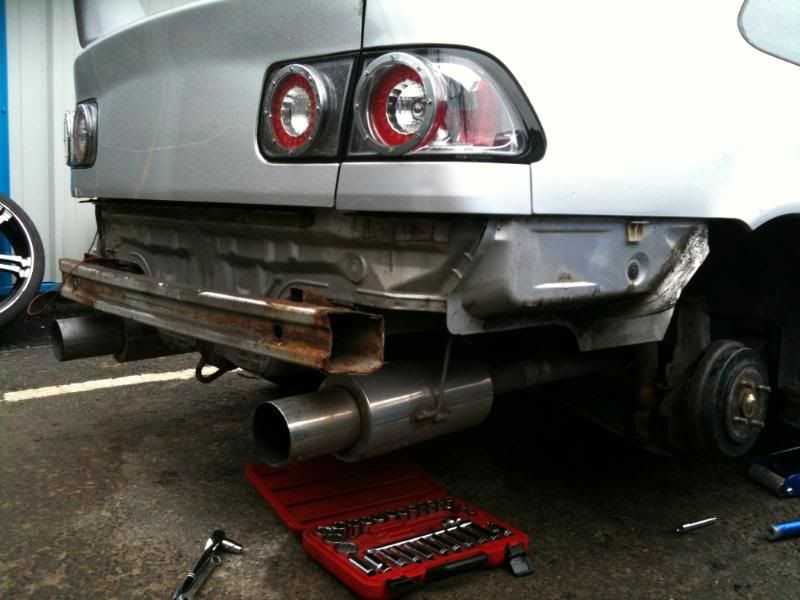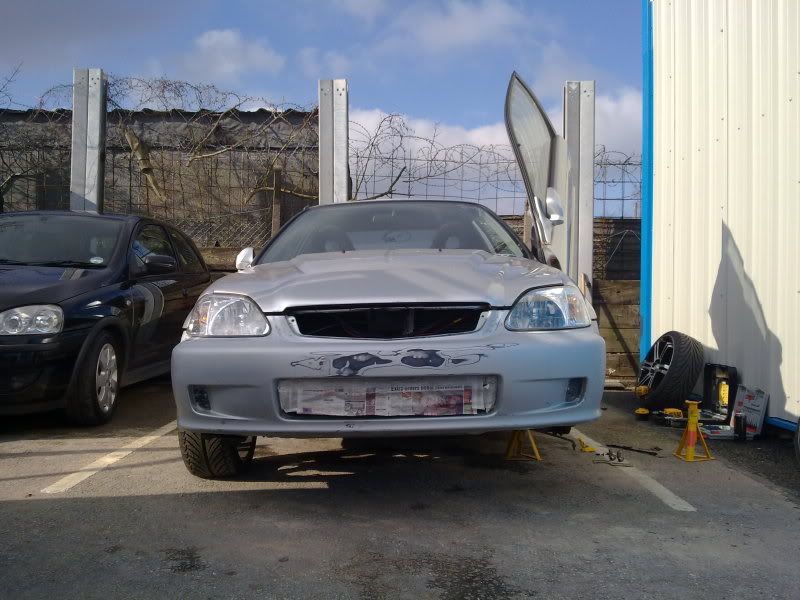 Old to new wheels...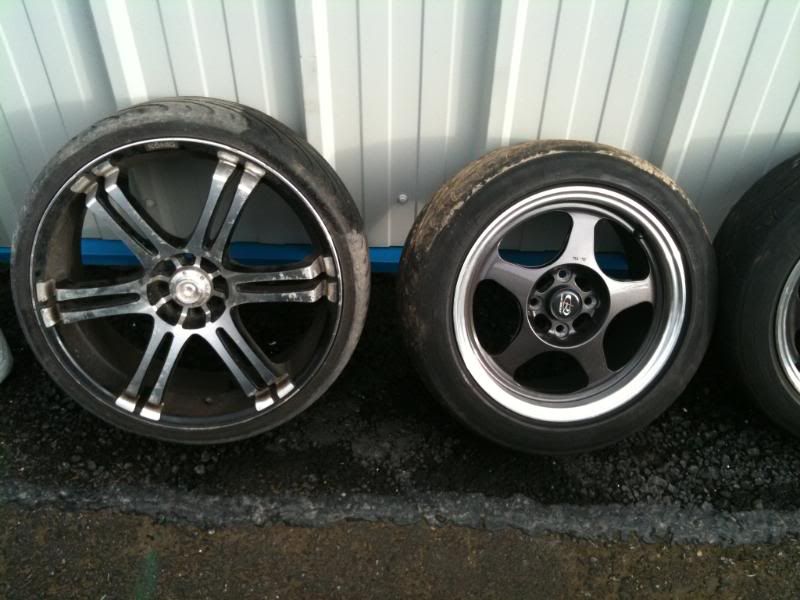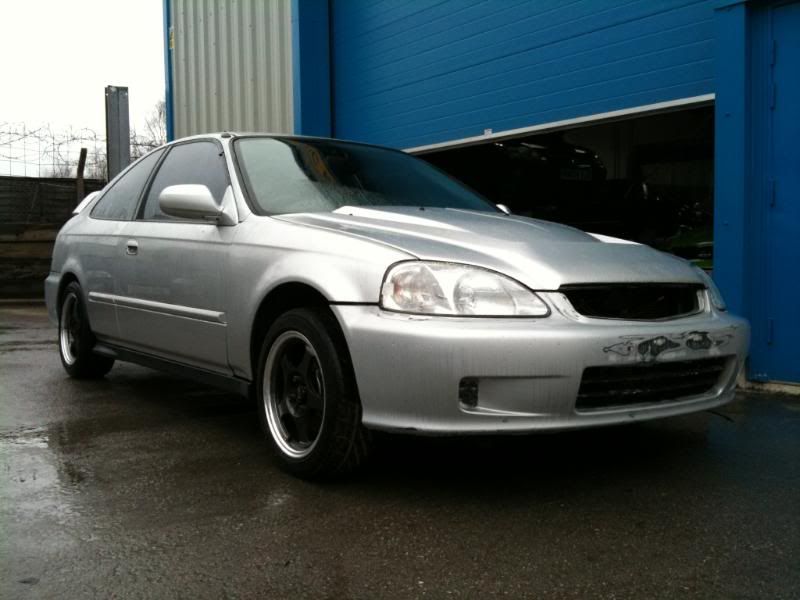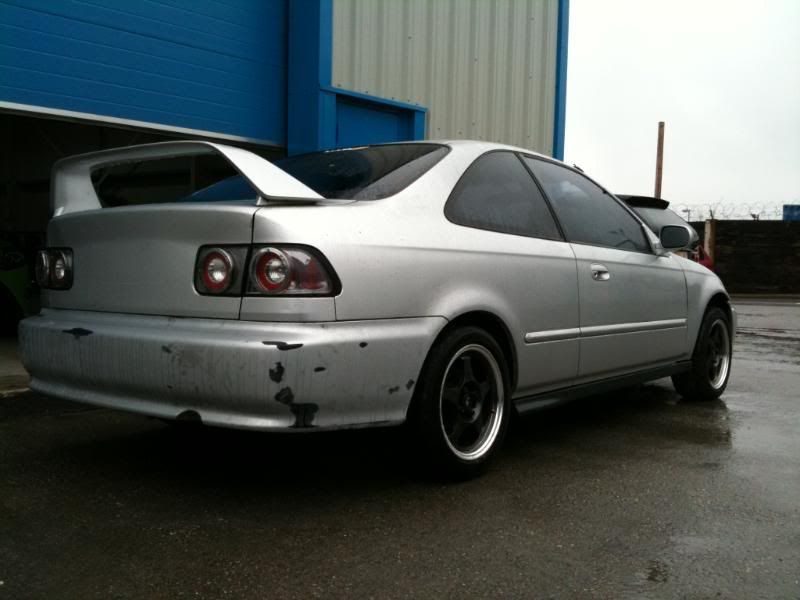 Lowered...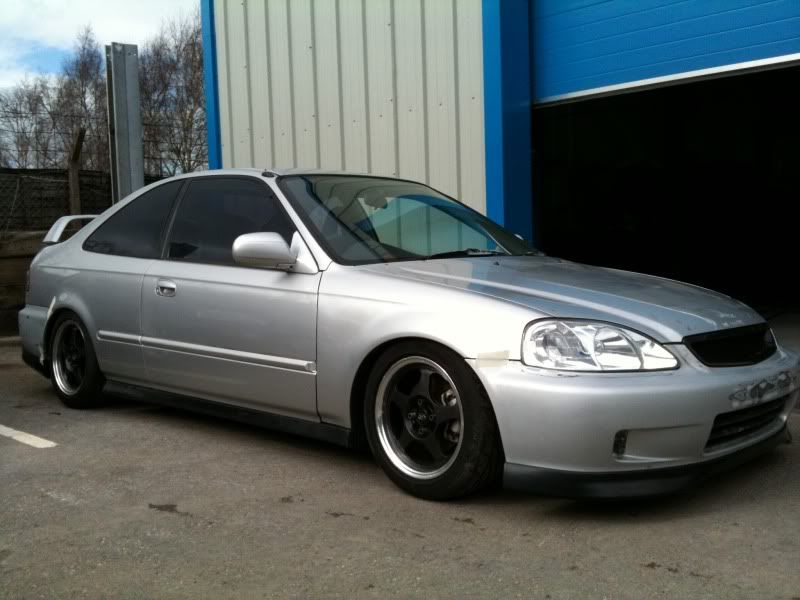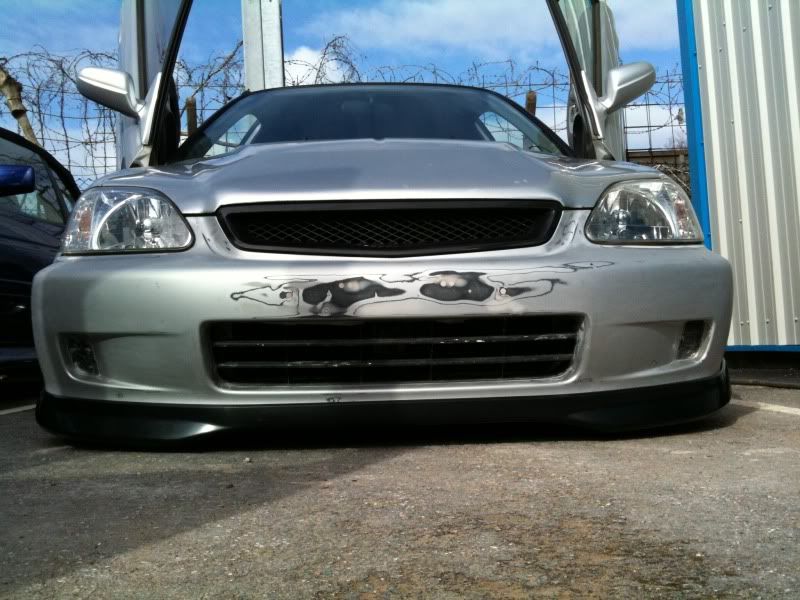 The wheel arches needed rolling for the deep dish wheels...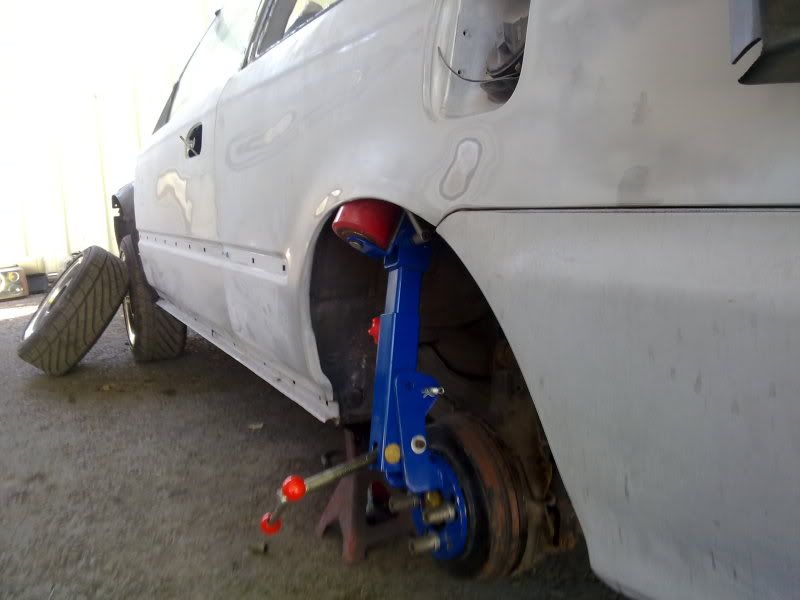 Once all parts had been checked for lining up I stripped it down...
Once stripped down it had a thorough checking over for any dents, scratches, imperfections were corrected. I also did a semi smooth of the engine bay including the front slam panel and front suspension mounts. I was going to do a full smooth over, welding every hole etc but decided to do this at a later date when the next engine goes in. The aerial was removed and smoothed and the boot lid was debadged and smoothed as well.
It was primered after all the filling and smoothing...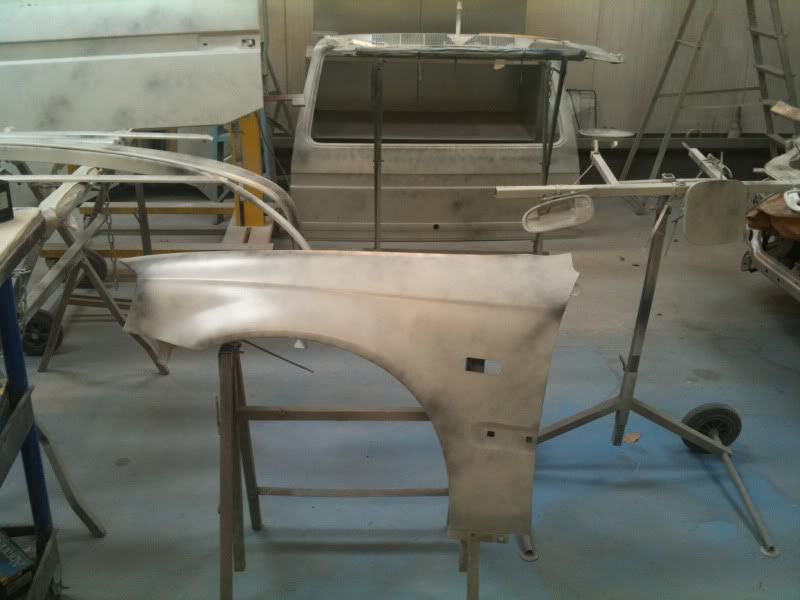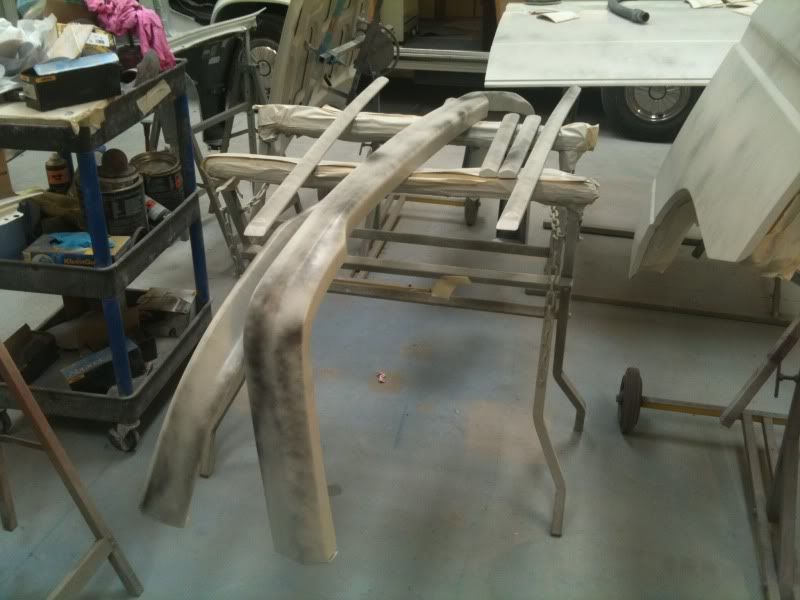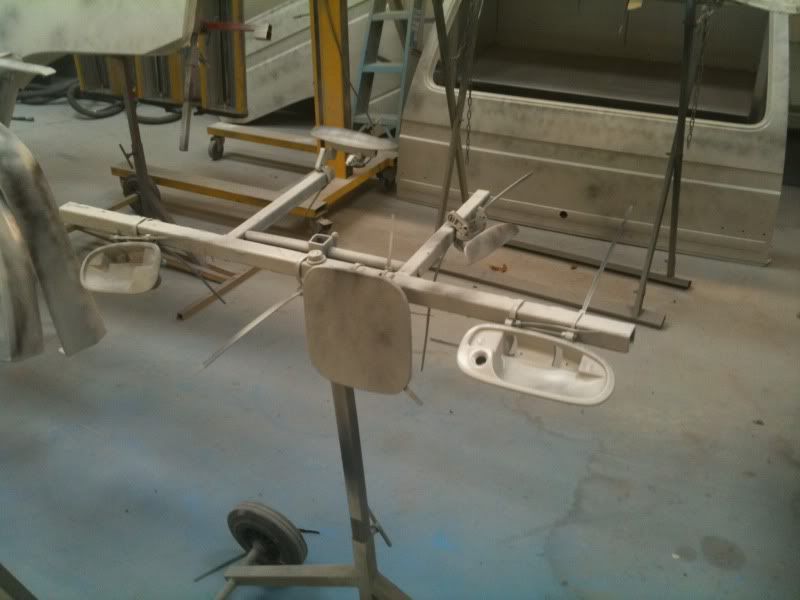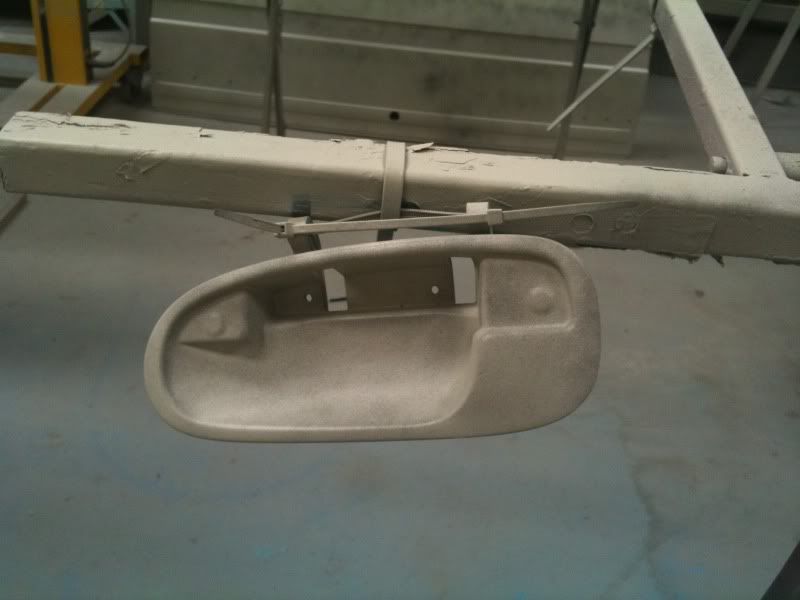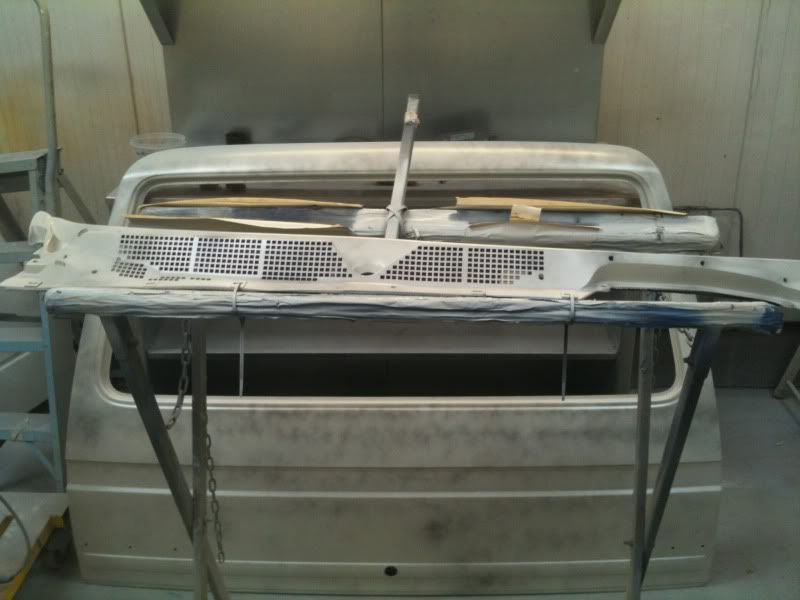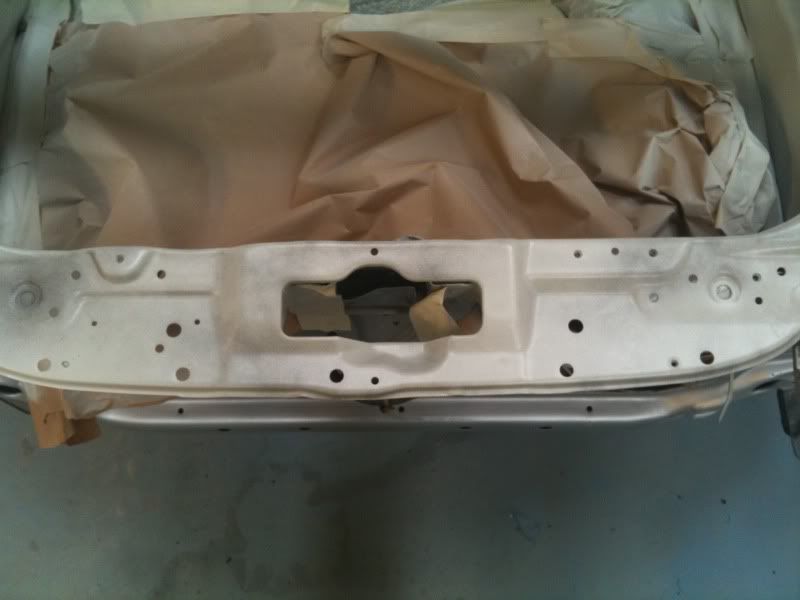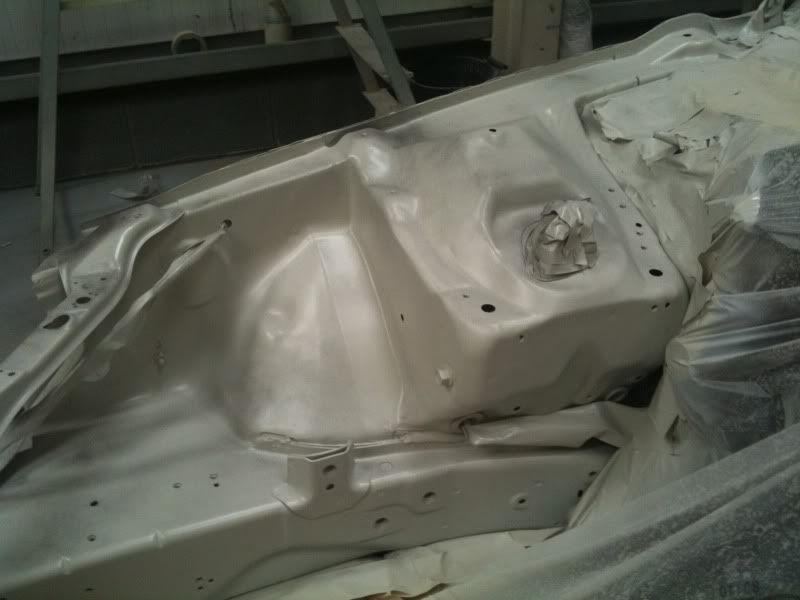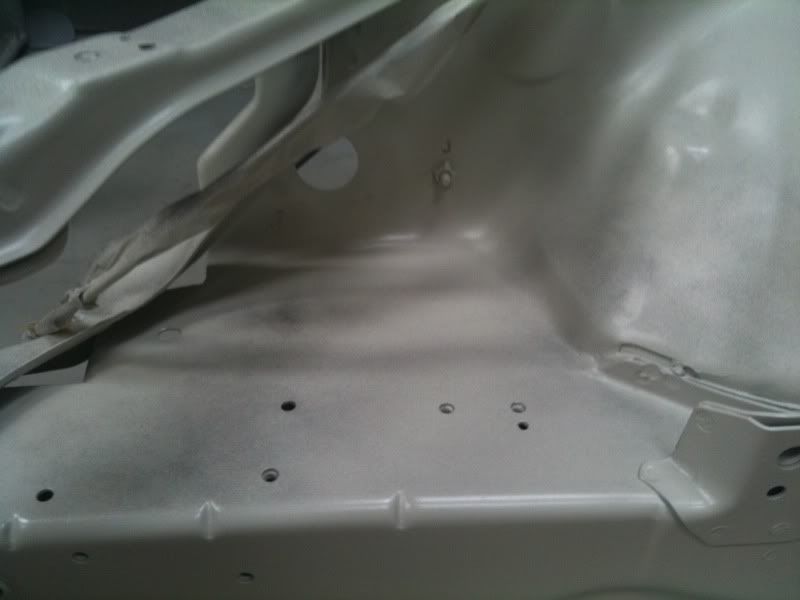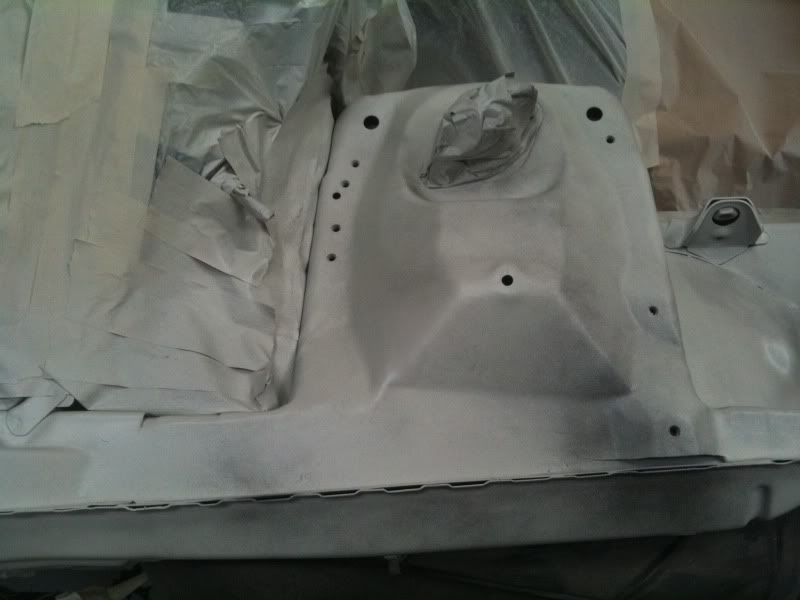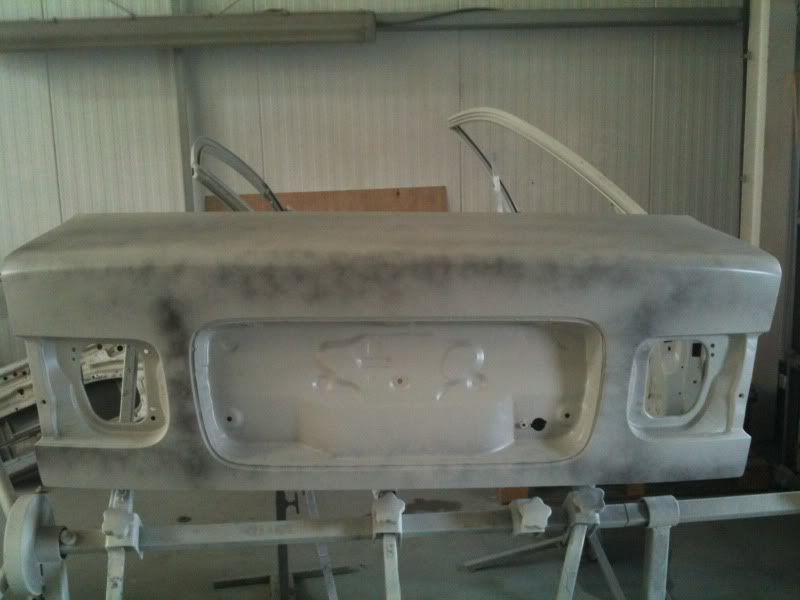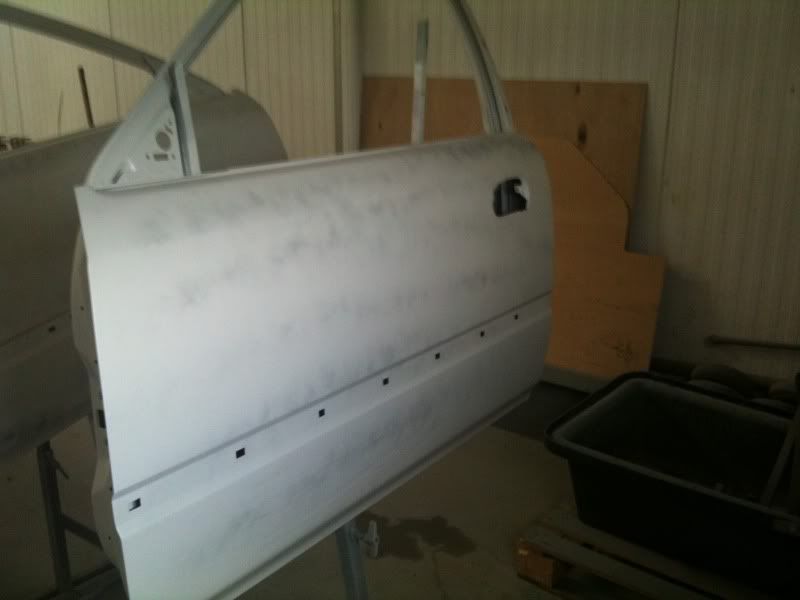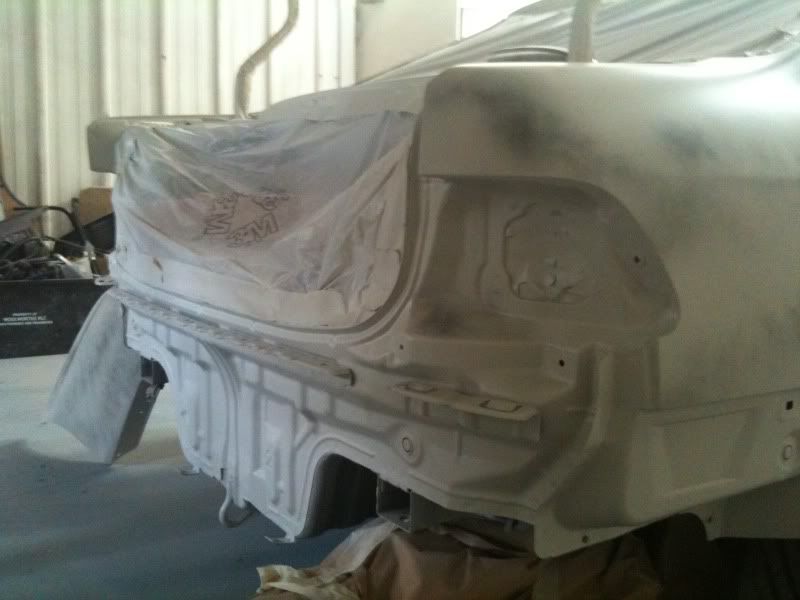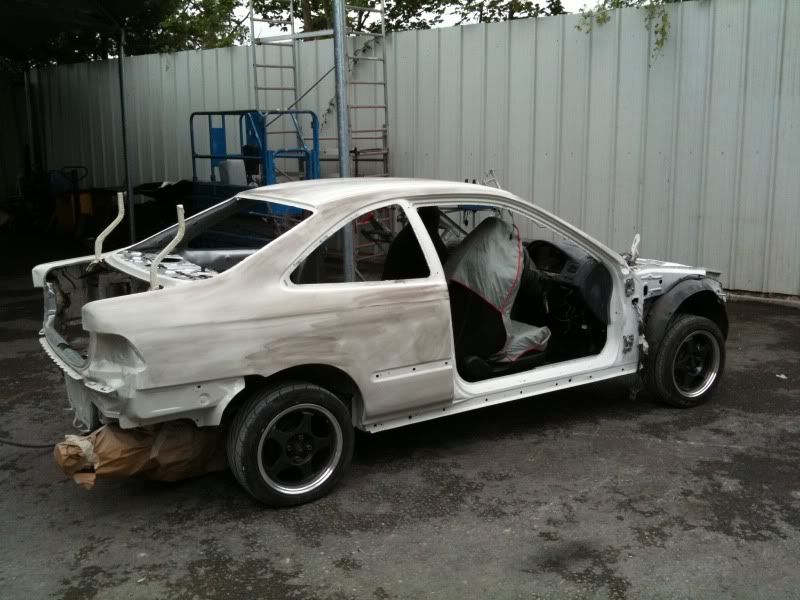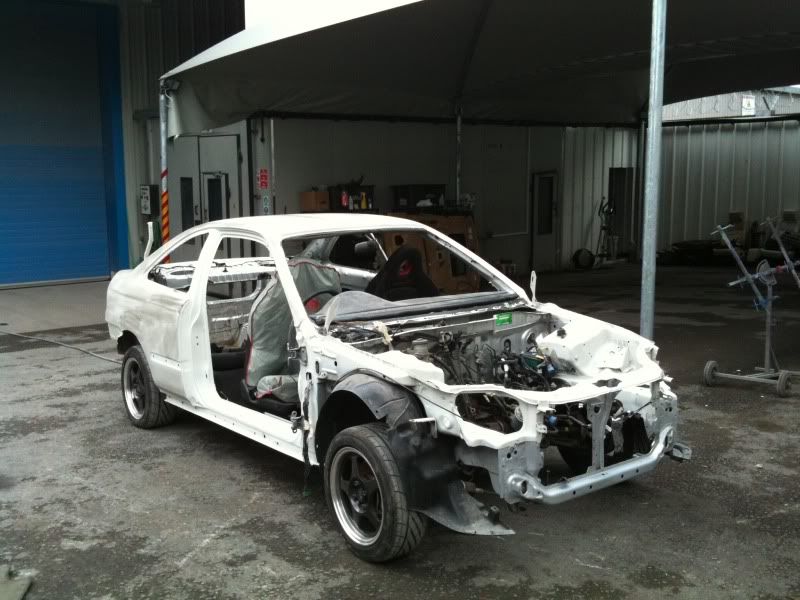 It went in for spray a couple of weeks back. After a lot of thinking I decided to go with Gran Prix white. It'd been a colour I'd liked for a while and I saw it on a S2000 at JapFest 1 and it made my mind up.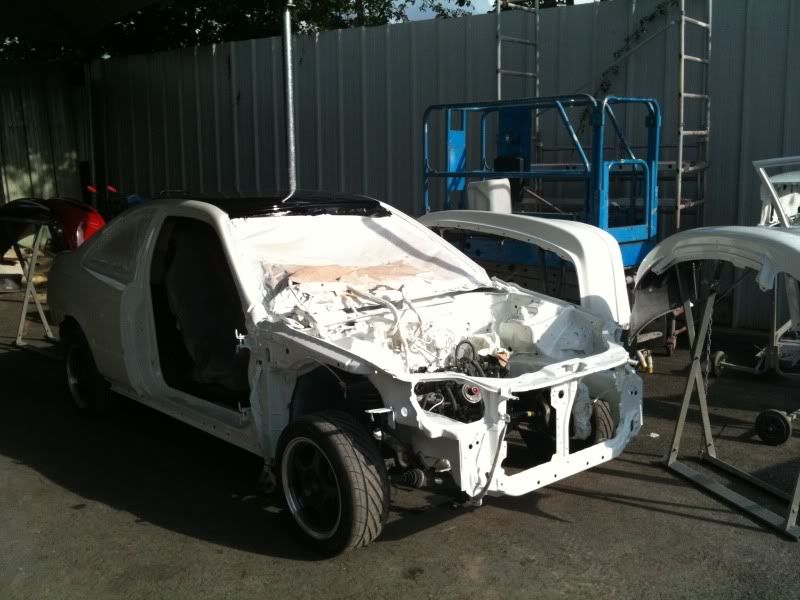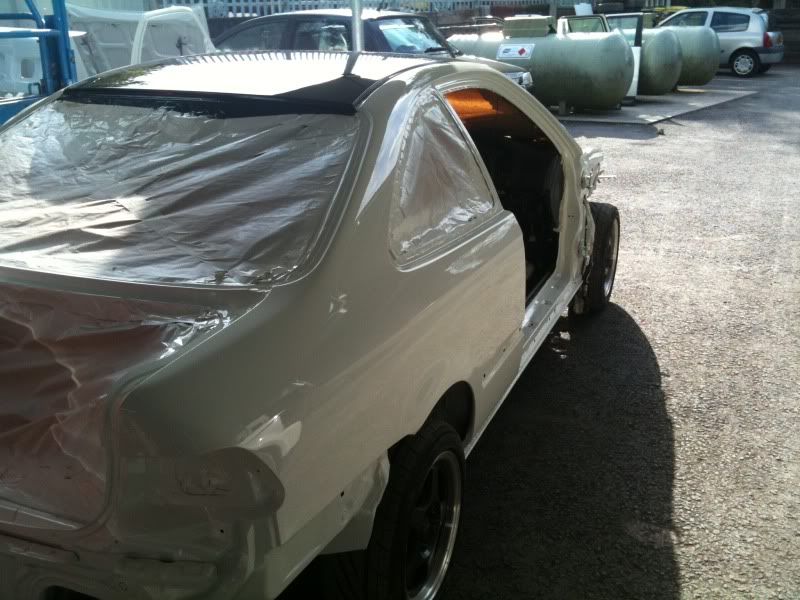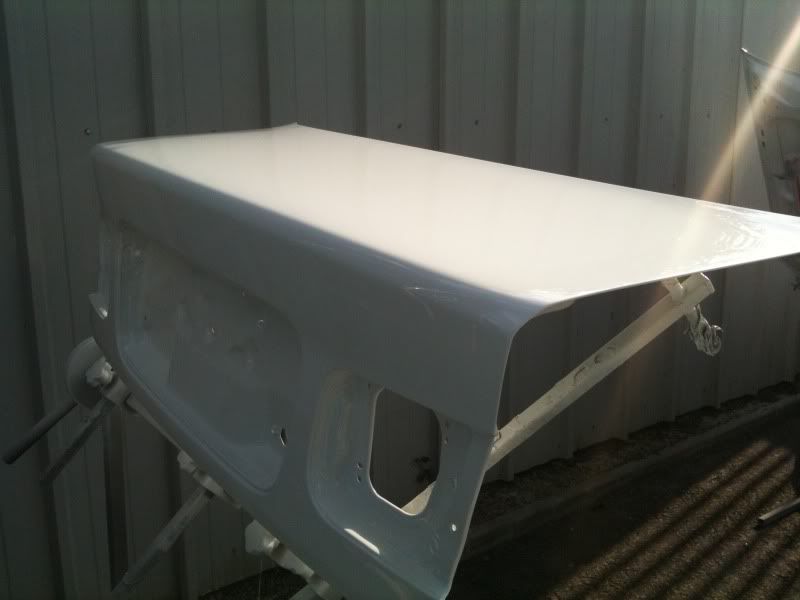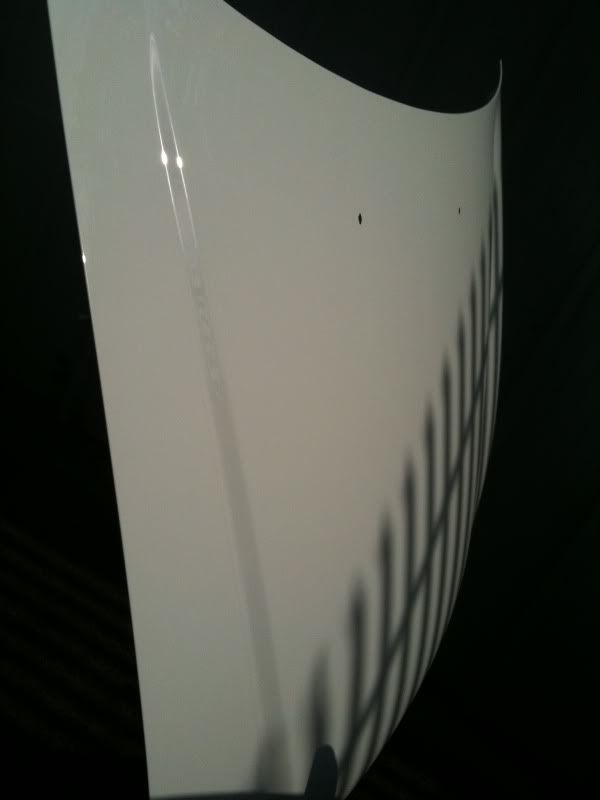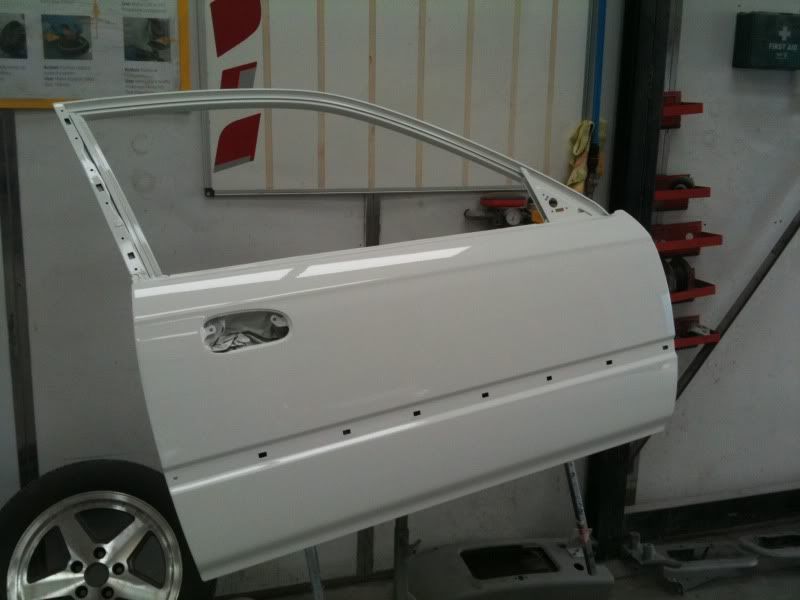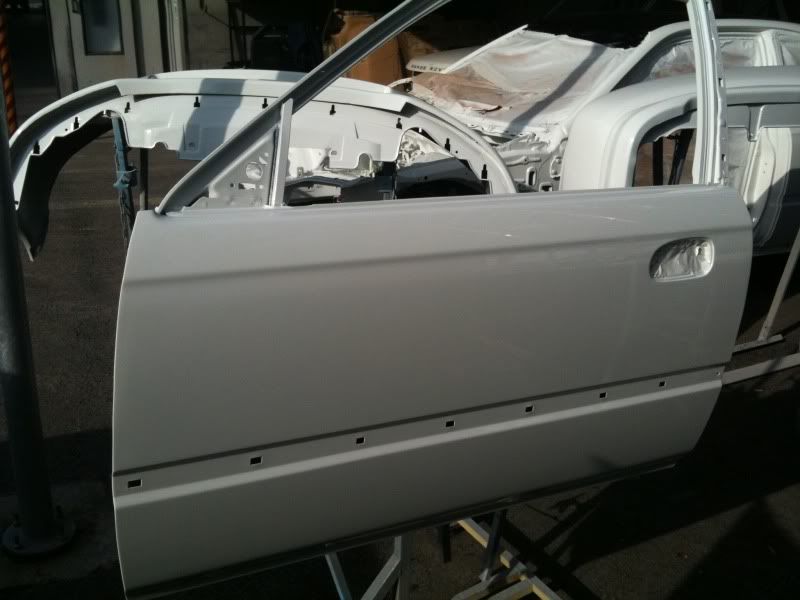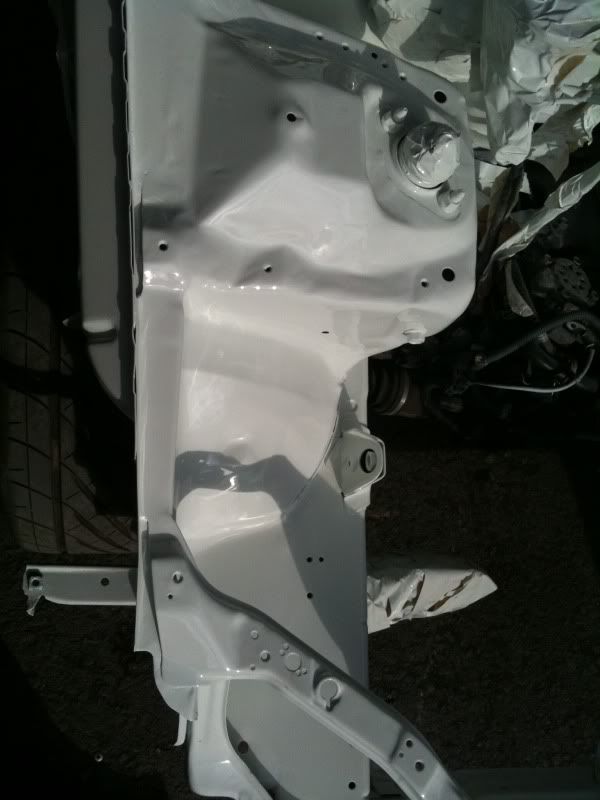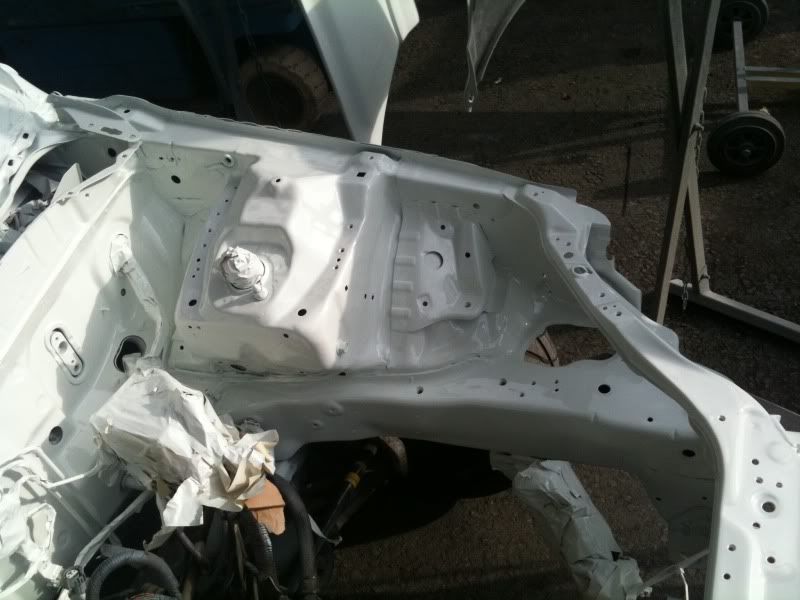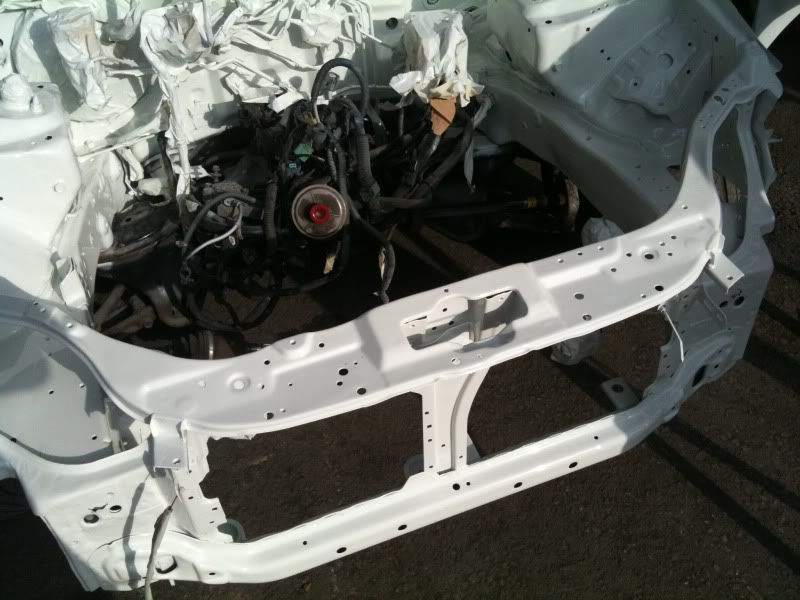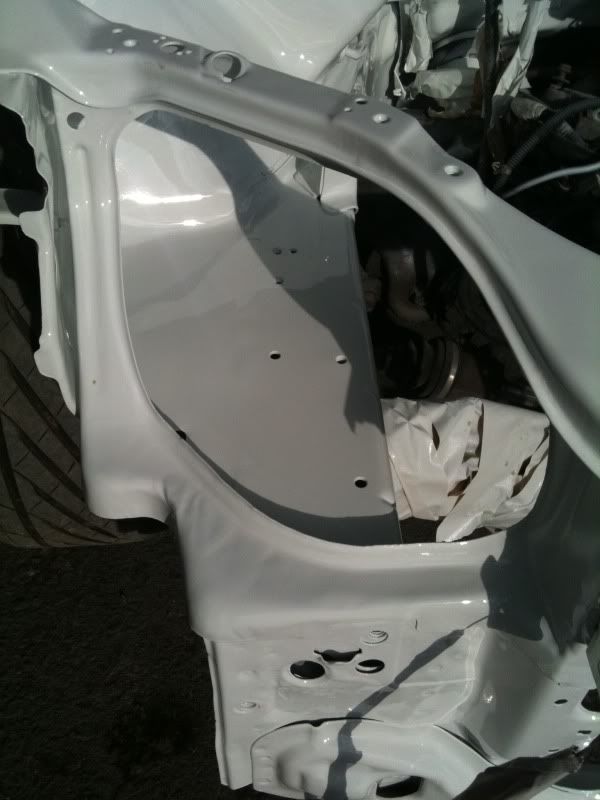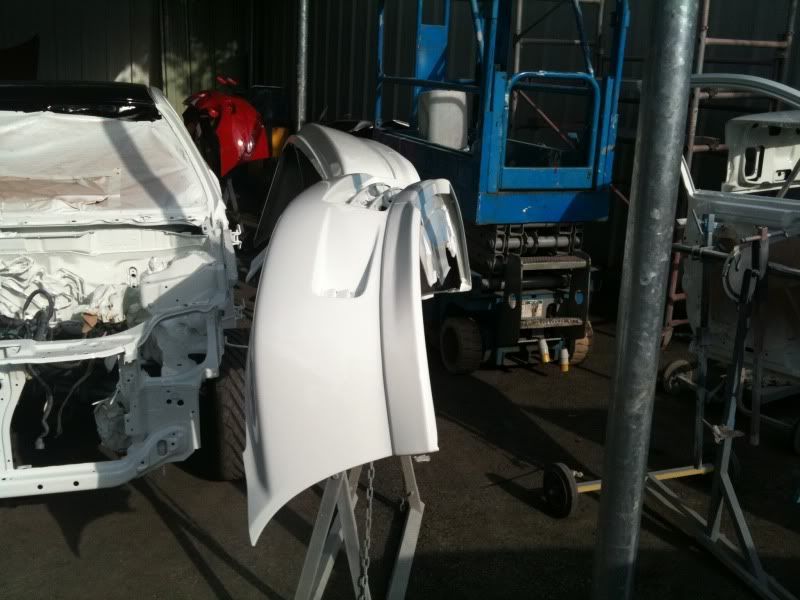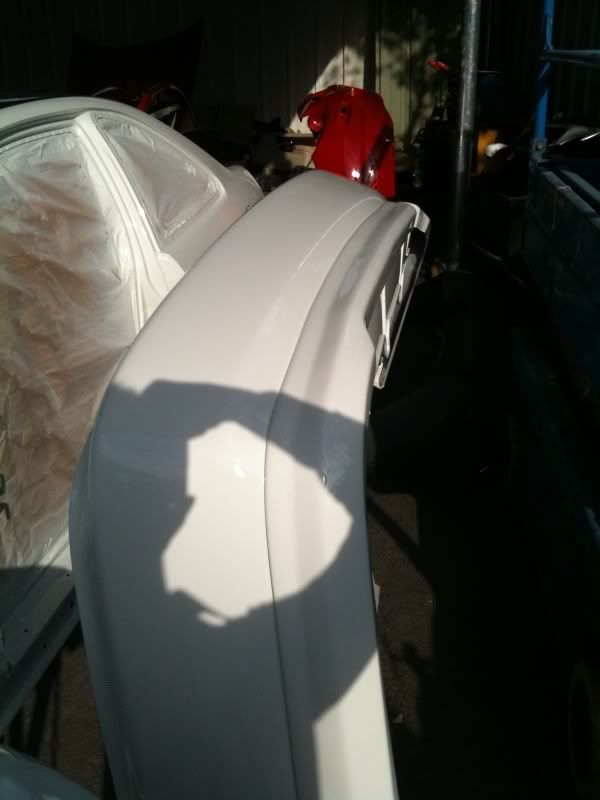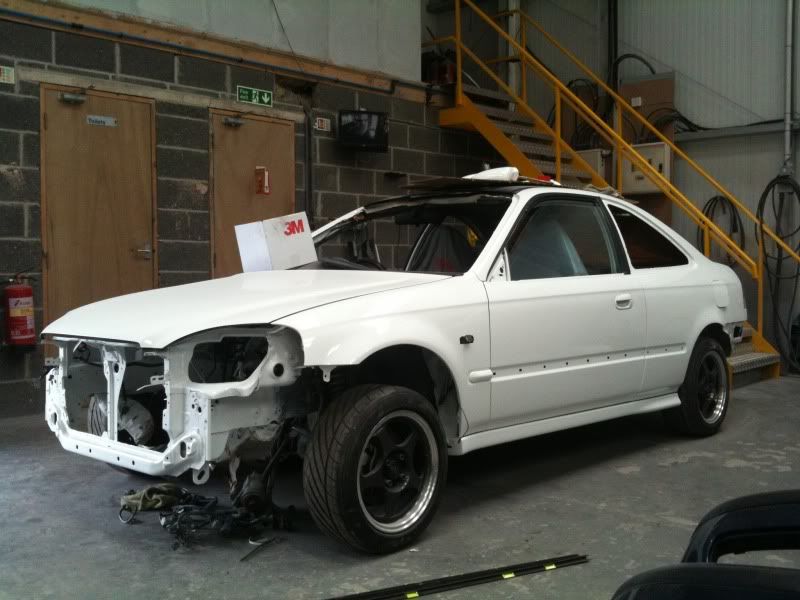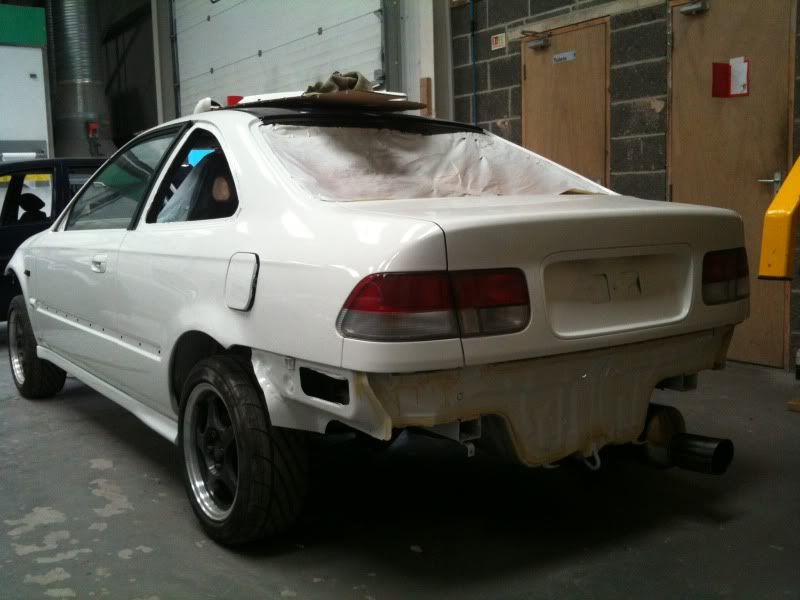 Shiny bits for the engine bay...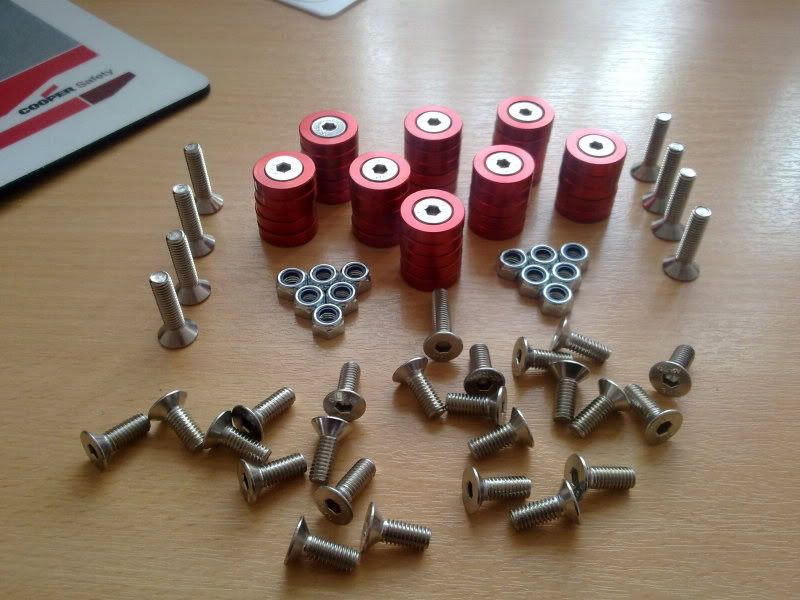 So thats how it was when I last saw it, its had the bumpers put on this week and been buffed and polished. Left on the list of things to do is:
Refit the Skunk2 coilovers following the repowdercoating of the springs and the delivery of the Skunk2 Rear LCA's from the US
Finish cleaning up the summer wheels (although not long left to enjoy them)
Finish the semi wire tuck of the wiring loom in the bay
Finish cleaning up the Y8 engine
Drop the engine in
MOT & Tax
Not much left then! I'll get some pics up of it all back together as soon as I have them.
Hope you've enjoyed having a look through, as said at the beginning all comments and opinions are welcomed
---
Last edited by Effi; 19th August 2010 at

12:20

.
Supporter
Car: 09 Suzuki Swift Sport white
Join Date: 16th January 2010
Location: Sunderland UK
Posts: 20,382
Thanks: 1,830
Thanked 2,783 Times in 2,531 Posts
looking well mate i love rebuilds keep the photos coming!
The flying Dutchman
Car: 2012 VW Polo Bluemotion TDI
Join Date: 23rd March 2010
Location: Noordwijk, NL
Posts: 967
Thanks: 55
Thanked 59 Times in 59 Posts
hell of a project! keep it up!
Cockup Specialist
Car: 2007 2.2 Type 'S' GT, Bronze
Join Date: 31st August 2009
Location: uk
Posts: 12,885
Thanks: 791
Thanked 1,690 Times in 1,437 Posts
Nice work....
...I liked the first photo
Just love the track prepared look.
Will be interesting to see how well this looks after its finished.
Supporter
Car: 2007 CTR GT in Milano
Join Date: 15th March 2009
Location: Kent, UK
Posts: 1,032
Thanks: 33
Thanked 102 Times in 96 Posts
Looking alot better after that kit and those head & rearlights are gone.
As coste1l has already said keep us updated, I like these types of thread
Similar Threads
Thread
Thread Starter
Forum
Replies
Last Post
My install My Ice Project

alexps

Ipods, MP3 Players and ICE (8G)

64

17th May 2011

16:23

Project car

onweed

Any non Civic chat here please!

14

13th July 2010

22:48

Project Mu?

R555

Type-R

37

24th May 2010

17:50

Help for a project

georgexylinus

Any non Civic chat here please!

2

26th October 2009

08:40

Project

Terry H

Type-R

6

10th April 2009

21:55