Join Date: 3rd May 2011
Location: Belgium
Posts: 1
Thanks: 0
Thanked 0 Times in 0 Posts
need help with my honda civic 1.7 CDTI
---
Hello,

I have a really important question and I really hope someone can help me.
I'm searching for a 'vacuum hose diagram' for my Honda Civic because
someone (a friend who said he would fix my car) has messed up
whole the vacuum hose route.
The only problem is, I can't find this 'diagram'.. NOWHERE!!

I've tried hundred times to attach the vacuum hoses myself,
but it's really to difficult.
Even my honda dealer doesn't know how to connect the vacuum hoses..
(EGR, turbo, EVRV)... It's just to much..

My Honda dealer says that this engine is rare and he could not find any info.
The engine has been made in the UK so that's the reason why
Europe and USA can't help me with my problem.

Please tell me you can fix a diagram or a good report how to fix this problem???
I'm really desperate..

Thanks in front!!
Supporter
Join Date: 7th June 2006
Location: tameside
Posts: 1,177
Thanks: 31
Thanked 61 Times in 56 Posts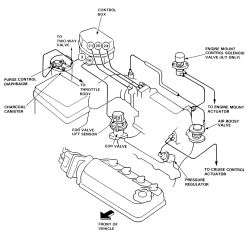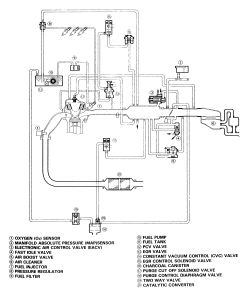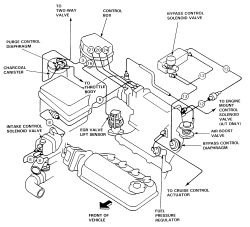 Cockup Specialist
Car: 2007 2.2 Type 'S' GT, Bronze
Join Date: 31st August 2009
Location: uk
Posts: 12,885
Thanks: 791
Thanked 1,690 Times in 1,437 Posts
2004 HONDA CIVIC Original Honda Parts from Lings Honda
Year and everything would be good.
But all the shop drawings you need should be hear too
Its 'thanks in advance' ... by the way
Car: 2003 CTDi 5 door
Join Date: 4th May 2011
Location: Skipton,UK
Posts: 3
Thanks: 0
Thanked 0 Times in 0 Posts
Hi there,
The 1.7 diesel engine - fitted to the Civic - was manufactured by Isuzu and is also fitted to some Opel cars which will be familiar to you in Belgium. If your English is up to it you might also find a repair manual useful...they are not expensive...take a look here:
Honda Civic owners workshop manual [Book]
Good luck!