New Job giving me more freedom to inspect Car
---
I am now working at a garage and have been given the freedom to have a proper look all round. Unfortunately a few problems had been found. There was alot of oil all round the back of the block and under the box and on the tray. Taken all the under-trays off and I have cleaned it all up and will have to wait and see where it is coming from but fingers crossed it was just there when they changed the oil filter and made a bit of a mess. Could be rocker gasket but could also be the vtec solenoid as there was oil on the CV boot on that side but also a bit on the manifold heat shield on the other side. Tracking was way out but I done that and its now bang on. Rear camber if out O/S but no sign of any damage or anything.

A question I have though is that the engine , Sump and gearbox all seems to have white silicon/gasket paste. Is this normal for the K20's on these hondas or is this a sign that it has been taken apart at some point in its life ?
** Thread starter **
Quick update
Decided to go with the tegiwa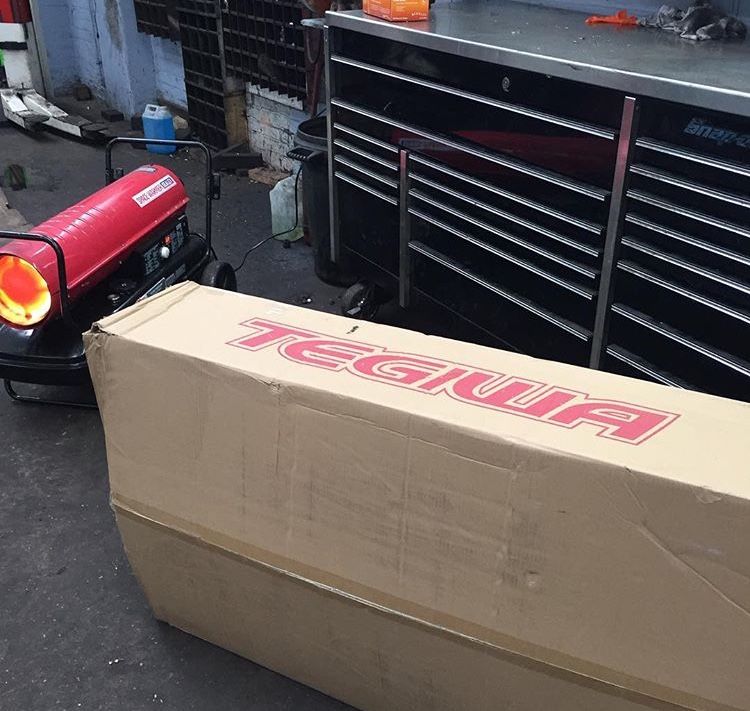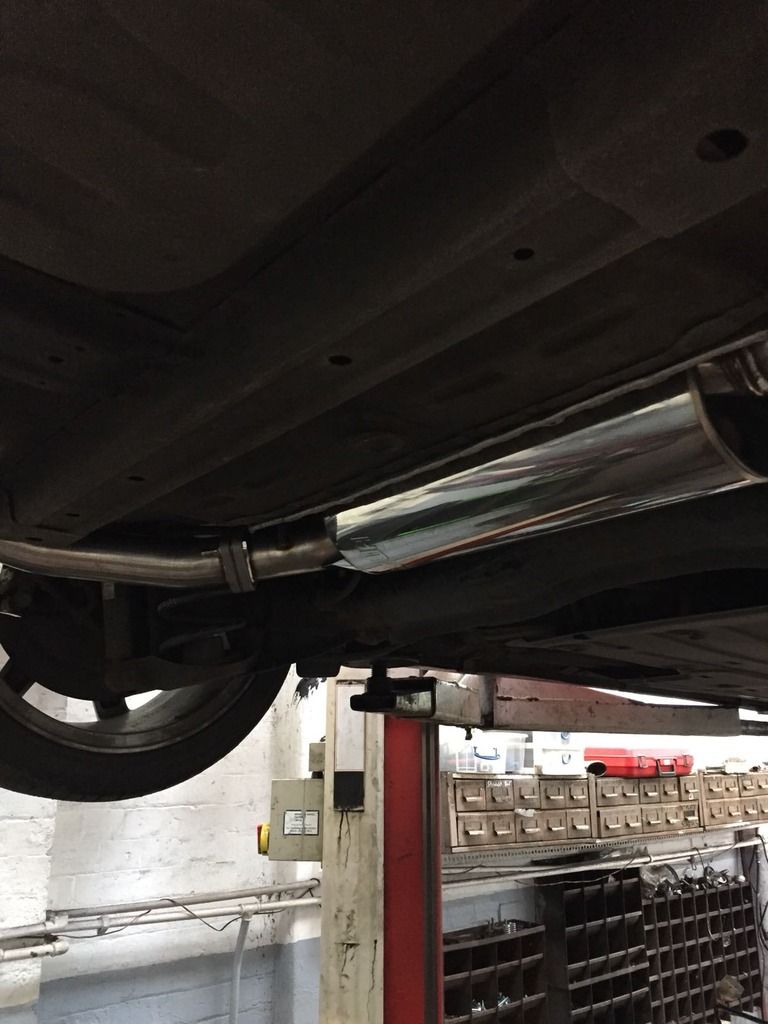 Have to say its a great piece of kit for price and sounds lovely.
Also done my tracking
The rear was out a little on the O/S so may get a -.13 shim at some point but front brakes and pads need to be changed as they are now squeaking horribly, so have ordered some OEM discs and will probably go for Pagid, Apec or EBC pads as I am not too much of a fan with the Mintex ones I got with the last one. Also ordered a rocker gasket as it is leaking a little above the exhaust mani heat shield
---
Last edited by Ricky Eyers; 26th March 2018 at

17:55

.
Join Date: 12th June 2011
Location: Colchester
Posts: 41
Thanks: 2
Thanked 3 Times in 3 Posts
I'm a big fan of EBC pads, got yellows on the front, ultimax2 on the rear... In combination with braided lines and decent discs, the car stops as it should've out of the factory.

You're very lucky having a ramp at your disposal. You have the opportunity to tidy up the car very nicely with underseal etc. My car is an 08, and the corrosion that it's accumulating down there isn't pretty. Is yours the same?
** Thread starter **
I will be getting pads soon as i had just purchased OEM discs for £70 off ebay. There is small signs showing up but only seems to be surface rust at the moment, Tidying the car up bit by bit, Looks like I need new shocks or springs at the rear though. Gap between the arches on drivers side is non existent compared to the off side. Also need to replace the rubbers for the exhaust and get some flexi spring bolts as tegiwa dont supply them with the kit.
** Thread starter **
Was Close to selling the car this weekend because I had seen an s2000 i wanted to buy but decided this evening I didn't really think it was the right move, I did not want to get one older than the 60 plate civic and feel like i can get more enjoyment out of the CTR, So I'm looking to change my suspension to a set of Coil Overs but want a few opinions on which ones to get. I have seen a thread on here at the moment but didn't want to hijack. What I am looking for is to raise the car height ( I have H&R's on atm and they are too low) -25mm i think and I want a comfortable/quiet ride. My Budget is probably around £800