Join Date: 16th May 2012
Location: Sweden
Posts: 3
Thanks: 0
Thanked 0 Times in 0 Posts
New 1.8 Civic - Yellow Topaz
---
Hi,
Ordered a new 1.8 Civic in Yellow Topaz colour mid april. Wasn't expecting delivery until mid july but got it this week! Very pleased with the car so far. Here are a few pictures...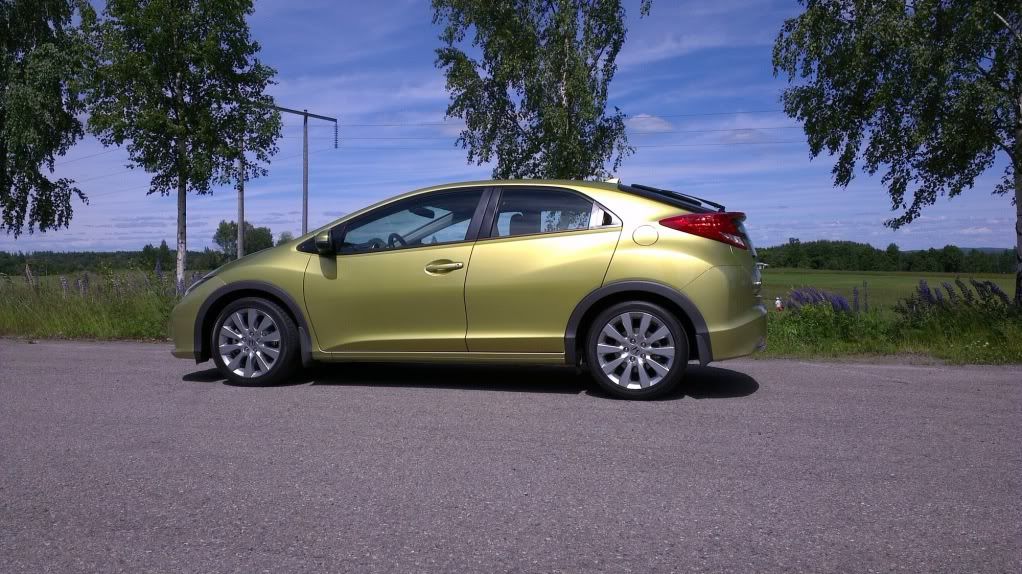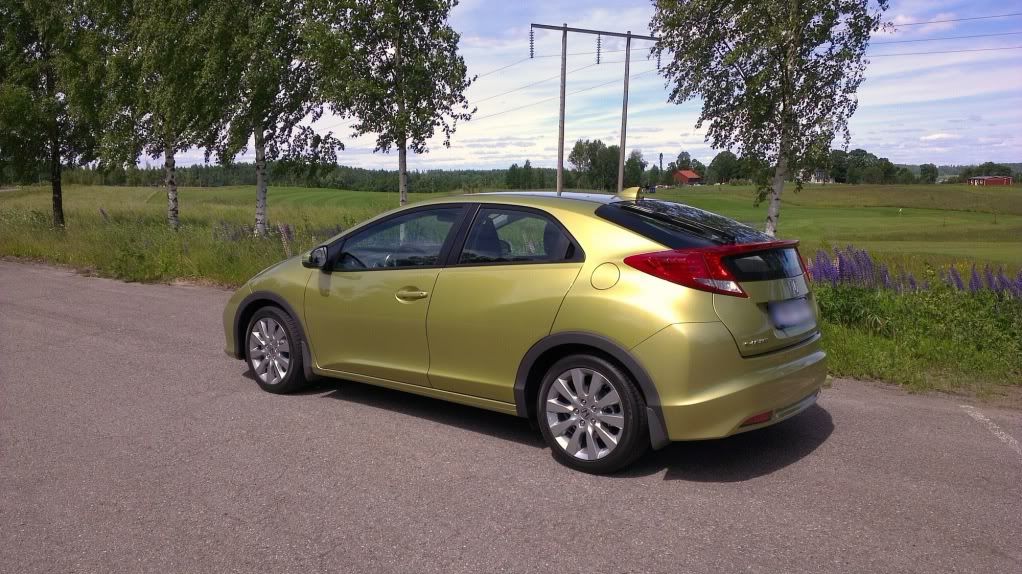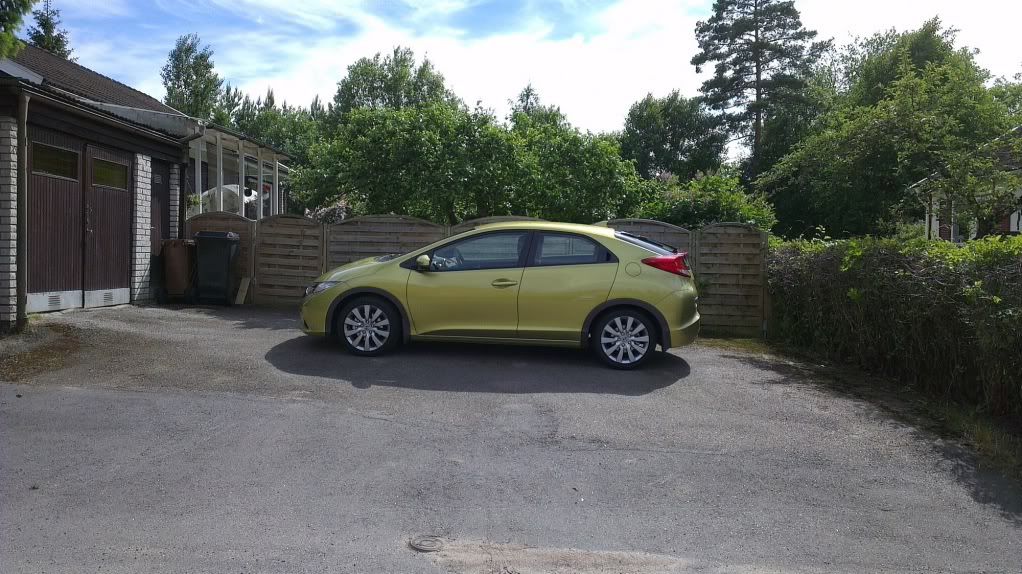 Cleaning Moderator
Car: Astra 2.0 SRi with VXR Pack
Join Date: 5th March 2010
Location: Sheffield, S6
Posts: 12,648
Thanks: 4,245
Thanked 4,119 Times in 3,375 Posts
Love the colour
Supporter
Join Date: 2nd October 2008
Location: Cowdenbeath,Fife
Posts: 6,314
Thanks: 500
Thanked 1,035 Times in 1,016 Posts
nice do like that colour second to white
Supporter
Car: NHB CTR
Join Date: 13th November 2011
Location: Bedford
Posts: 485
Thanks: 100
Thanked 74 Times in 60 Posts
Car: 2015 FK3 Civic i-DTEC Sport
Join Date: 30th May 2012
Location: Central Scotland
Posts: 74
Thanks: 1
Thanked 6 Times in 6 Posts
This colour is growing on me now, it reminds me of a similar colour honda offered on the 6th gen accords. Ive yet to see one locally in the colour though, but yours looks great buddy. Have fun with it and congrats on the new car too!
shameless
Car: 2007 Spaceship with i-shift
Join Date: 12th March 2011
Location: Solihullshire
Posts: 530
Thanks: 18
Thanked 52 Times in 48 Posts
tis only a few months ago that everyone was refering to this colour as camel urine
it is a colour i like tho