Join Date: 29th February 2008
Location: Oxford, UK
Posts: 9
Thanks: 1
Thanked 0 Times in 0 Posts
My new 2.2 ES
---
Well, after 78,000 miles in my 08 2.2 Type S GT I have finely got a new civic.
another 2.2 but only a ES now, in Polished Metal.
1st review since I got it? I miss the 3 door version
but as they dont do them anymore, not much I can say.
I personal think the inertia is better, the noise level has decreased a lot, the drives not as precise as my old Type S, but that may be down to lower suspension it had, but its still good.
I hadn't realized how much headroom has been lost in the back till I picked up some friends, one is 6' 3" he had to swap with the wife and sit in the front!!
having a decent iPod interface is great
I have only done 50 miles so far, so will post more comments as I get use to it.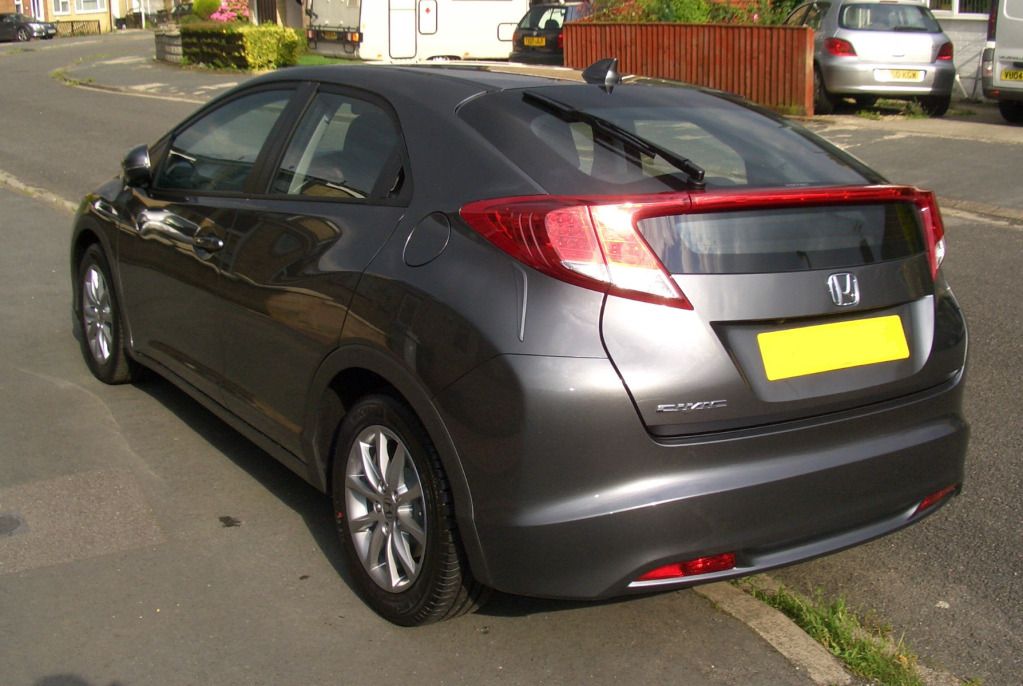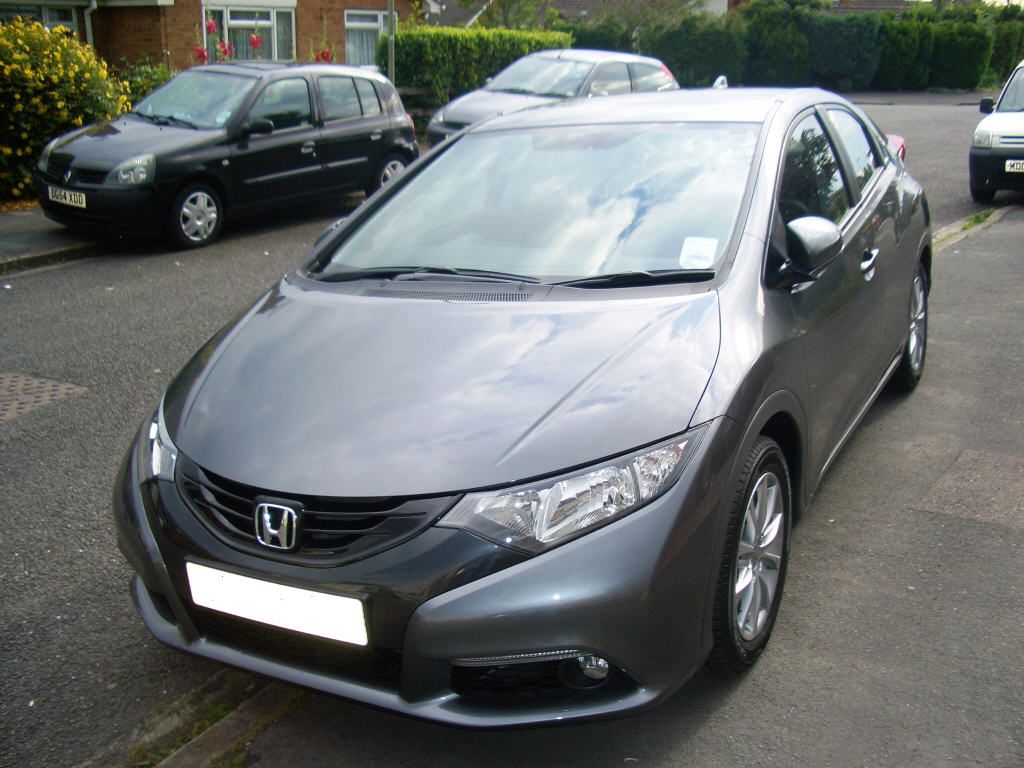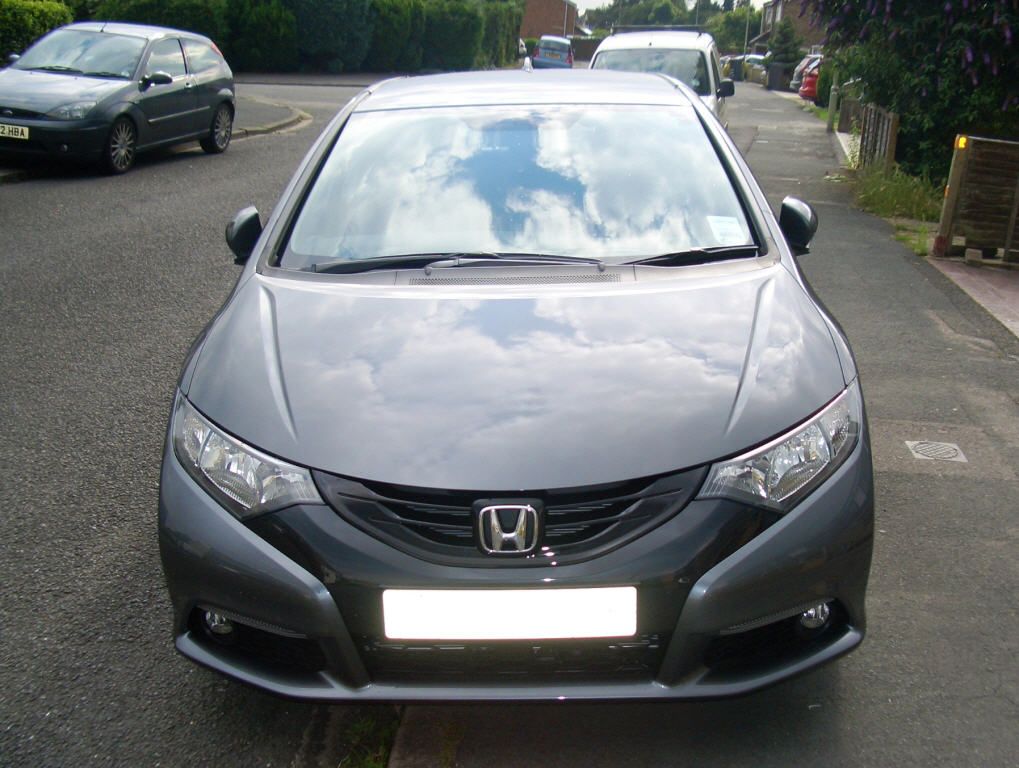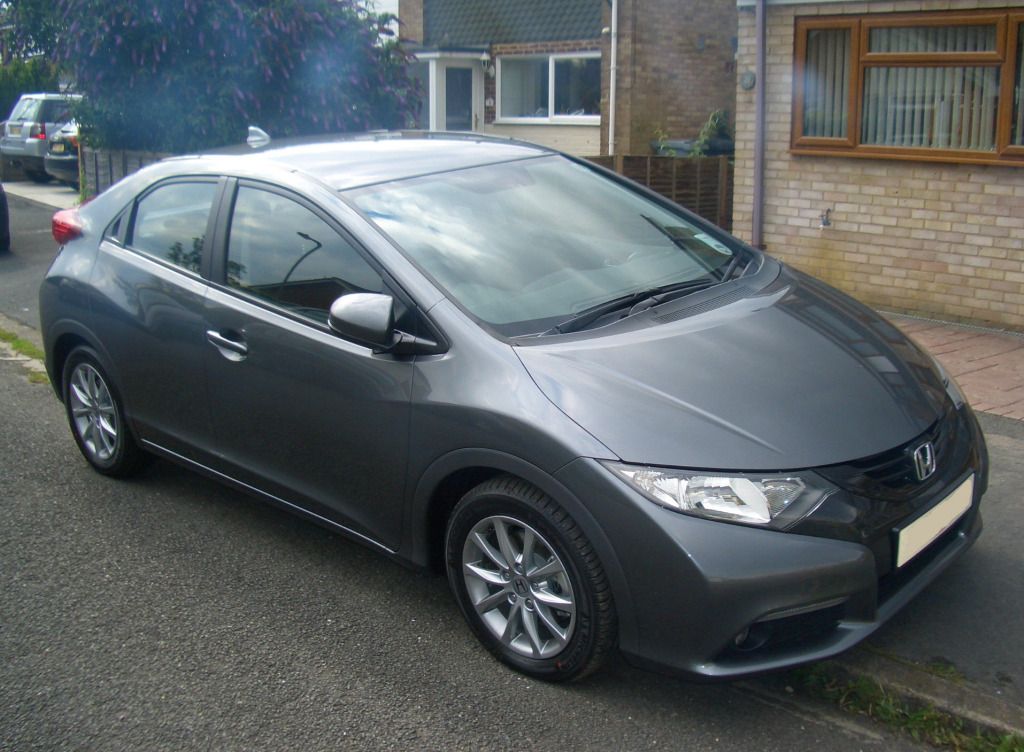 Supporter
Join Date: 2nd October 2008
Location: Cowdenbeath,Fife
Posts: 6,314
Thanks: 500
Thanked 1,035 Times in 1,016 Posts
Nice mate enjoy your new motor
Supporter
Join Date: 15th March 2008
Location: ireland
Posts: 122
Thanks: 8
Thanked 16 Times in 13 Posts
nice colour, good luck with it
Supporter
Join Date: 21st January 2007
Location: shaw gtr manchester
Posts: 3,304
Thanks: 179
Thanked 458 Times in 427 Posts
Best colour mate, still not sure about the 9 gen will be interested in your forthcoming reviews.


Sent from my iPhone using Tapatalk
Car: 2015 FK3 Civic i-DTEC Sport
Join Date: 30th May 2012
Location: Central Scotland
Posts: 74
Thanks: 1
Thanked 6 Times in 6 Posts
Supporter
Car: 2012 2.2 EX GT Crystal Black
Join Date: 21st September 2006
Location: S E London / Kent
Posts: 365
Thanks: 35
Thanked 27 Times in 22 Posts
Looks like your wheel arches are the same colour as the car!
I'm sure you'll enjoy it.
I certainly am.
JPP
Car: 2008 2.2 EX Nighthawk Black
Join Date: 28th April 2011
Location: Newport, S.Wales
Posts: 1,555
Thanks: 61
Thanked 222 Times in 213 Posts
Great colour mate....ENJOY
** Thread starter **
Join Date: 29th February 2008
Location: Oxford, UK
Posts: 9
Thanks: 1
Thanked 0 Times in 0 Posts
alwaysblack, yes the wheel arches are the same colour, the only black external trim is on the front, the top and bottom Grill and the number plate panel.
I think it blends well not having black arches.
400 miles now, no problems and loving it
Supporter
Join Date: 4th April 2007
Location: London
Posts: 101
Thanks: 17
Thanked 11 Times in 11 Posts
It is just the light. The arches are the same plastic ones on all models and colours, they just blend in better with the polished metal colour. It is the reason why we also went for polsihed metal.