Evening people,
Today I spent some time with one of my favourite beasts, a black Ranger Rover Sport.
This 2009 model had been somewhat neglected and I'm sure the owner would confess to that himself
Anyhoo, he asked if I could come over and give it some loving...here goes...
Start time: 9.50am
Condition of the car before I touched it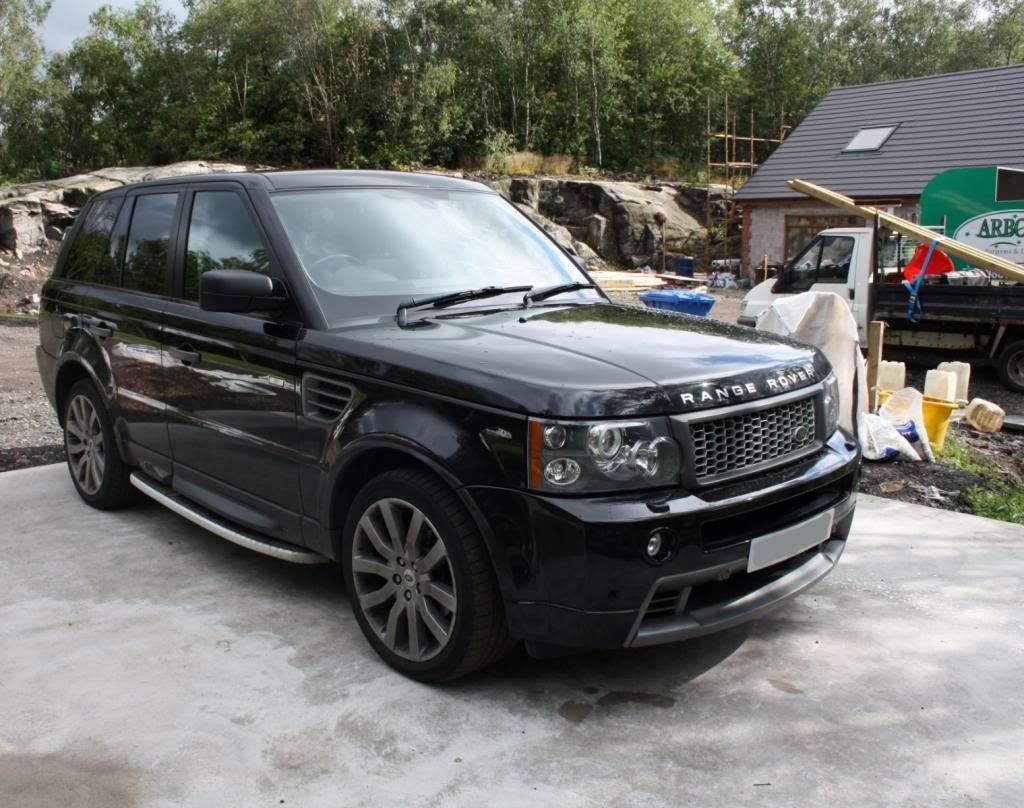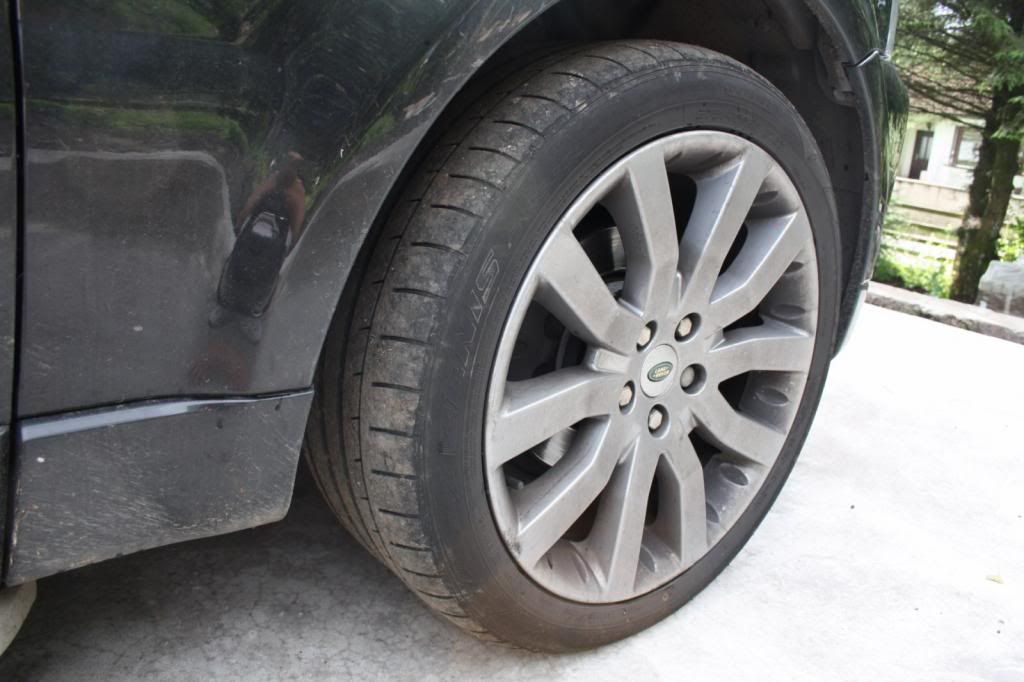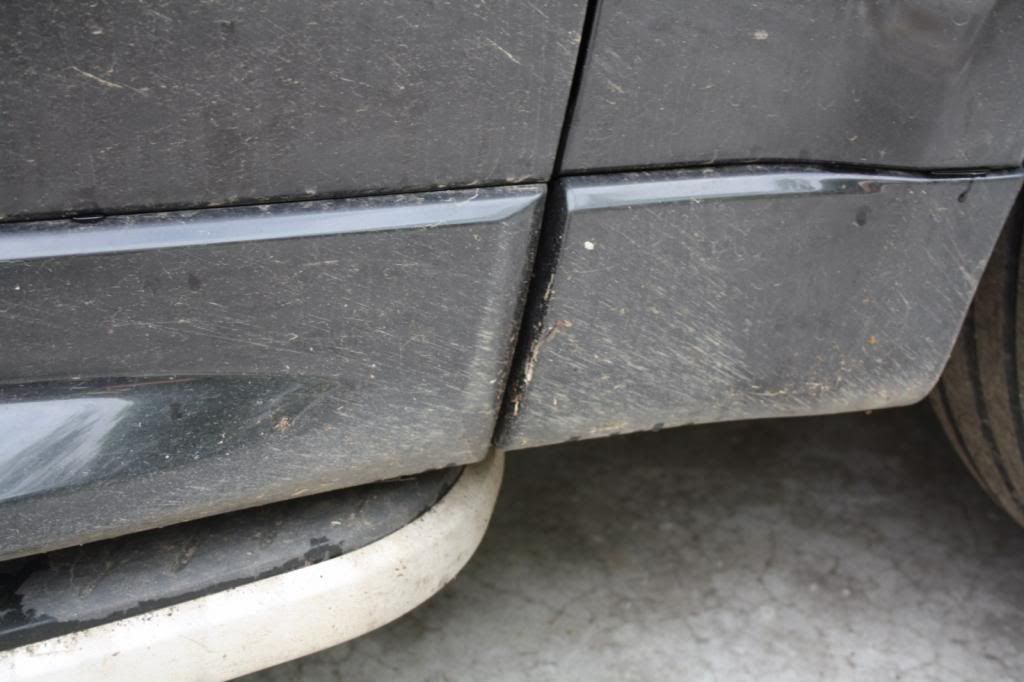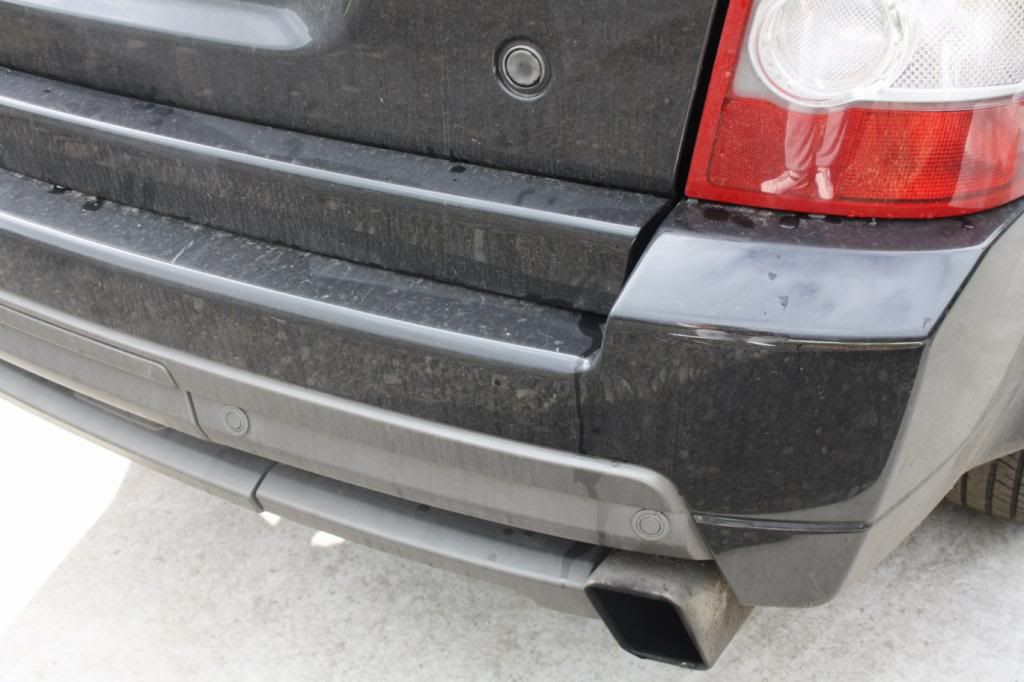 Got a bottle of Orchard Car Care Cotton Candy, applied below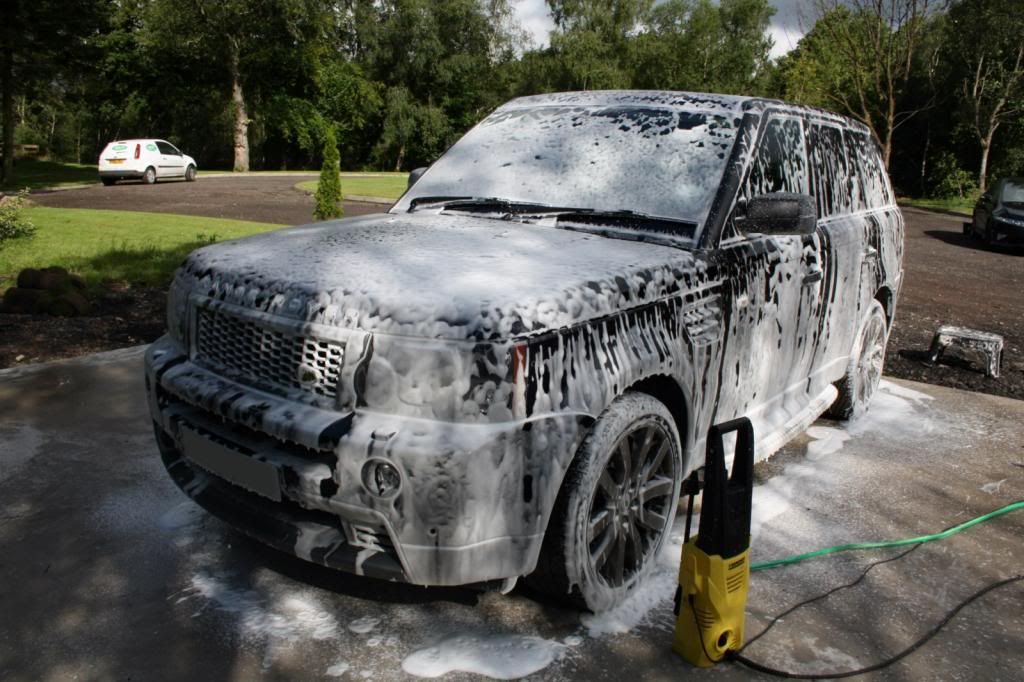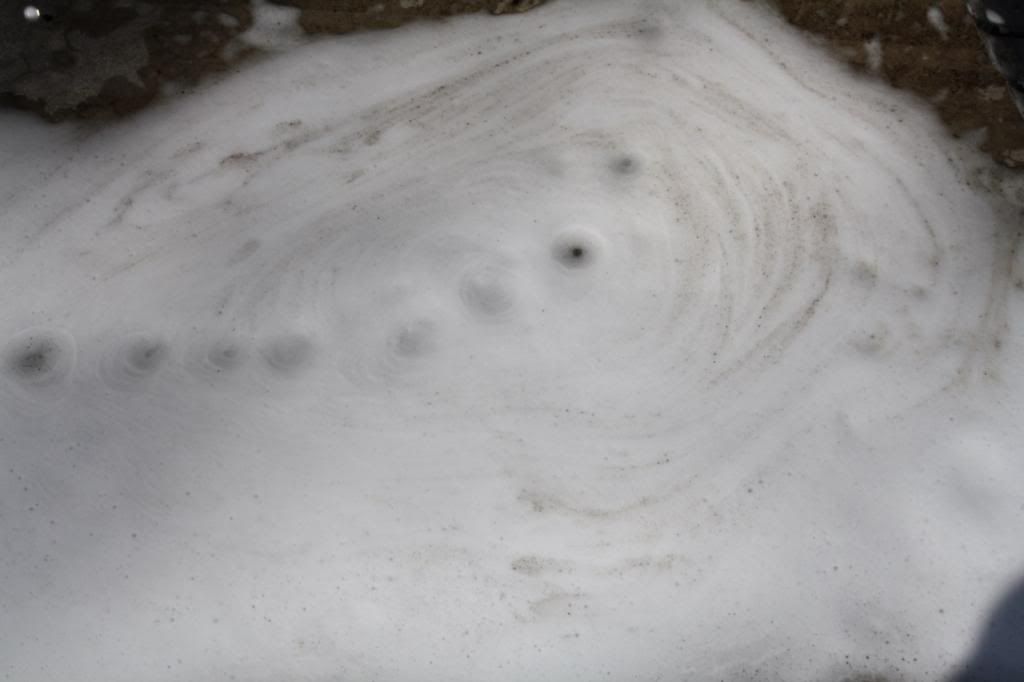 Wheel cleaning tools, including my new wheel woolies (which I was ridiculously impressed by)
Wheels were cleaned with G101, Iron-X and Tardis. Some Iron-X and finished shots below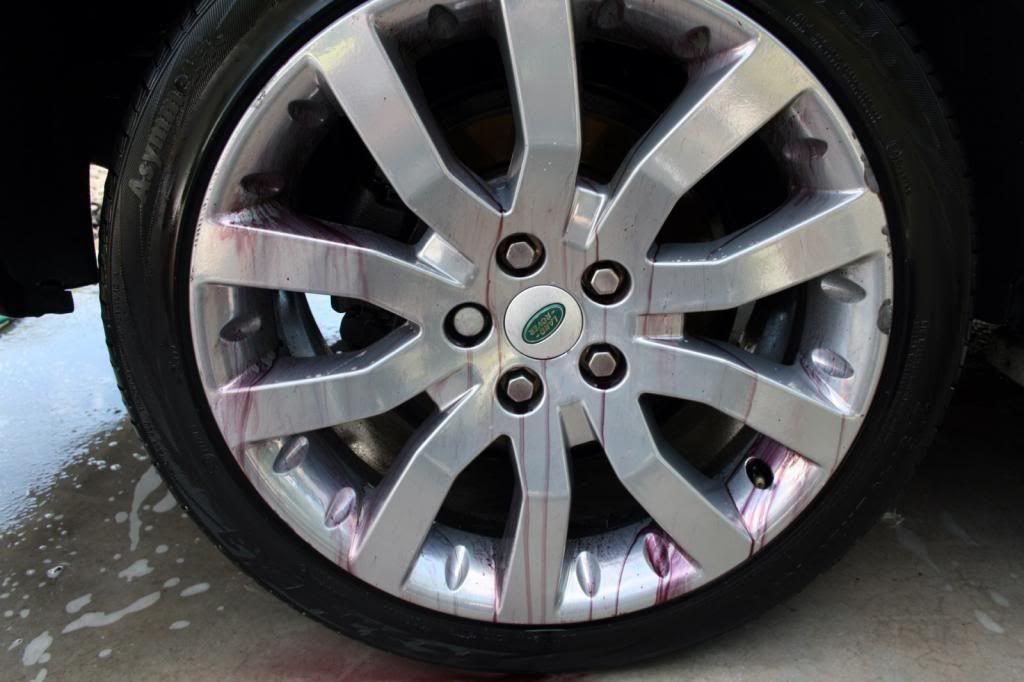 I used Wax Tec Fall Off V2 and my thoughts compared to Iron-X were that it was a lot slower than Iron-X and I actually gave the wheel I used it on another hit with Iron-X to remove more fall out. Not convinced me to switch product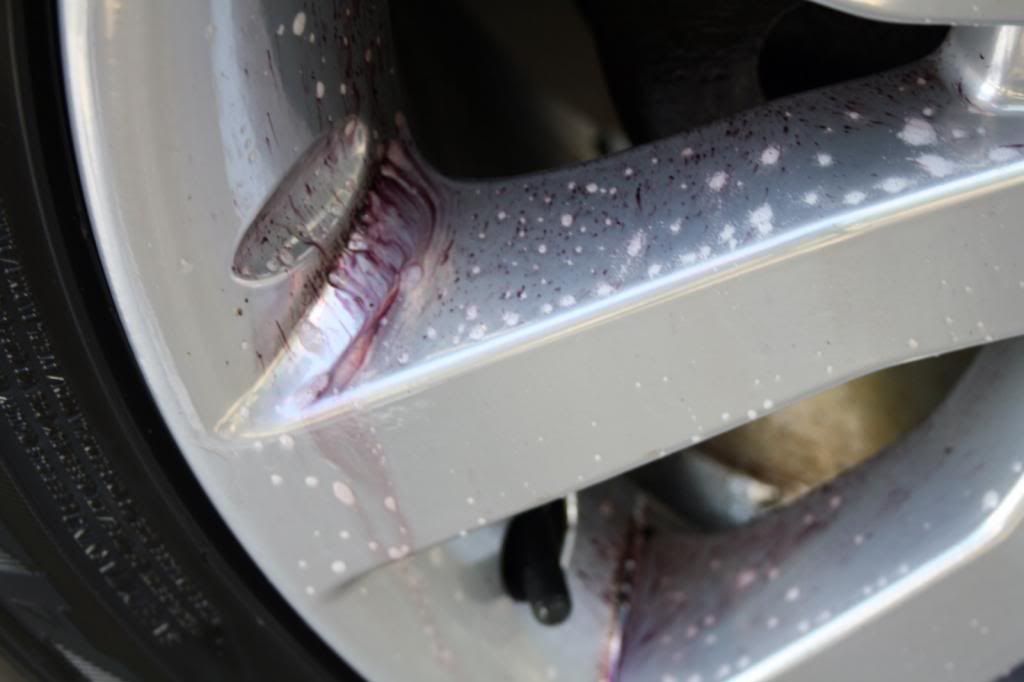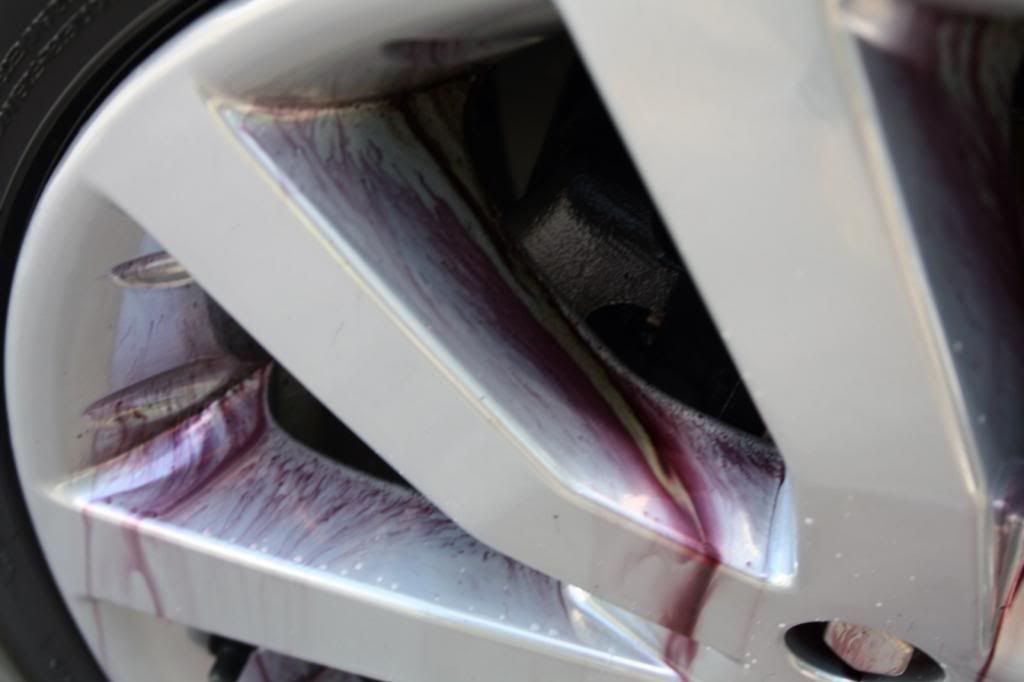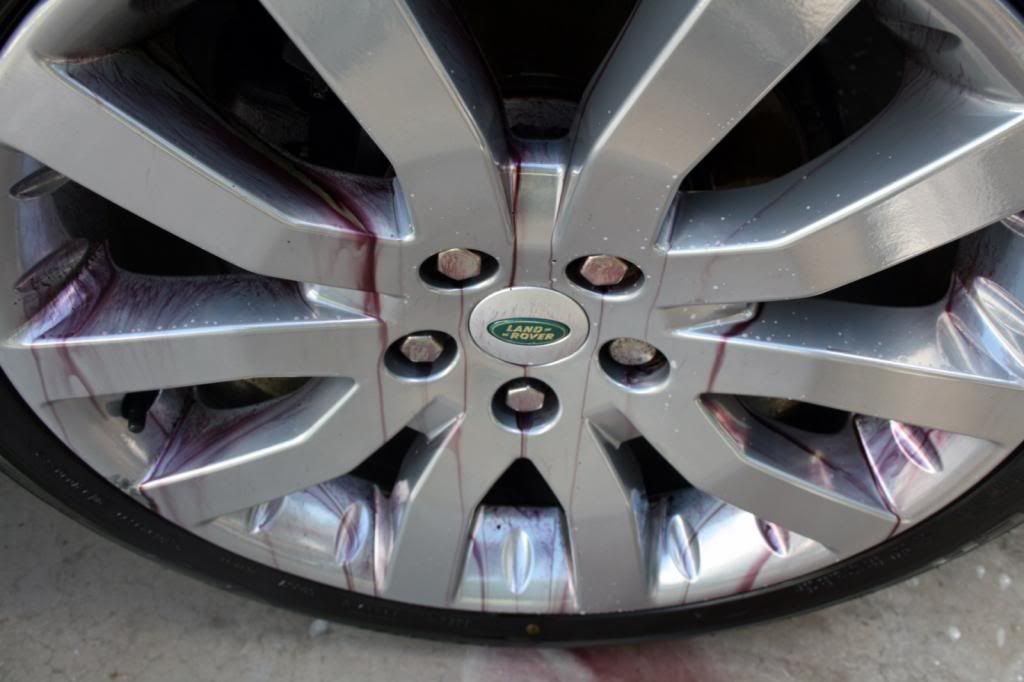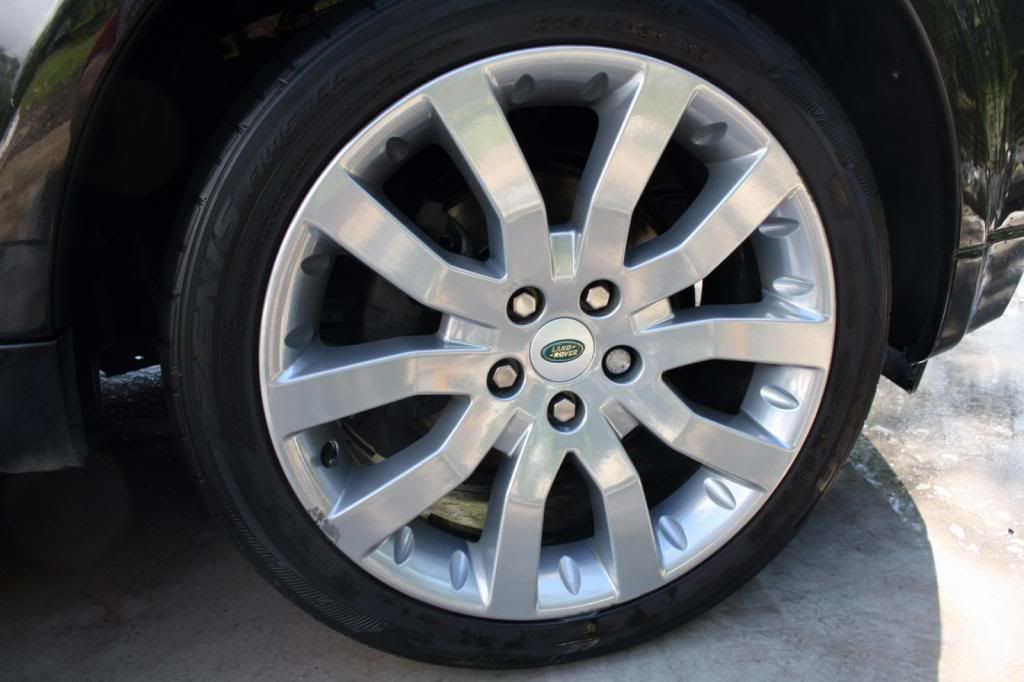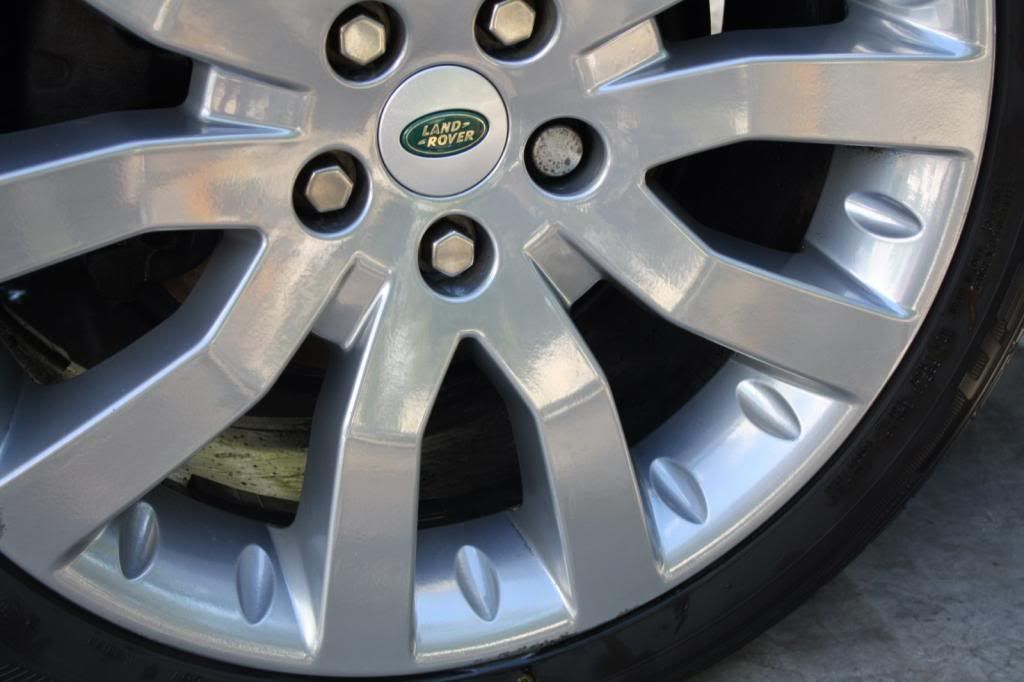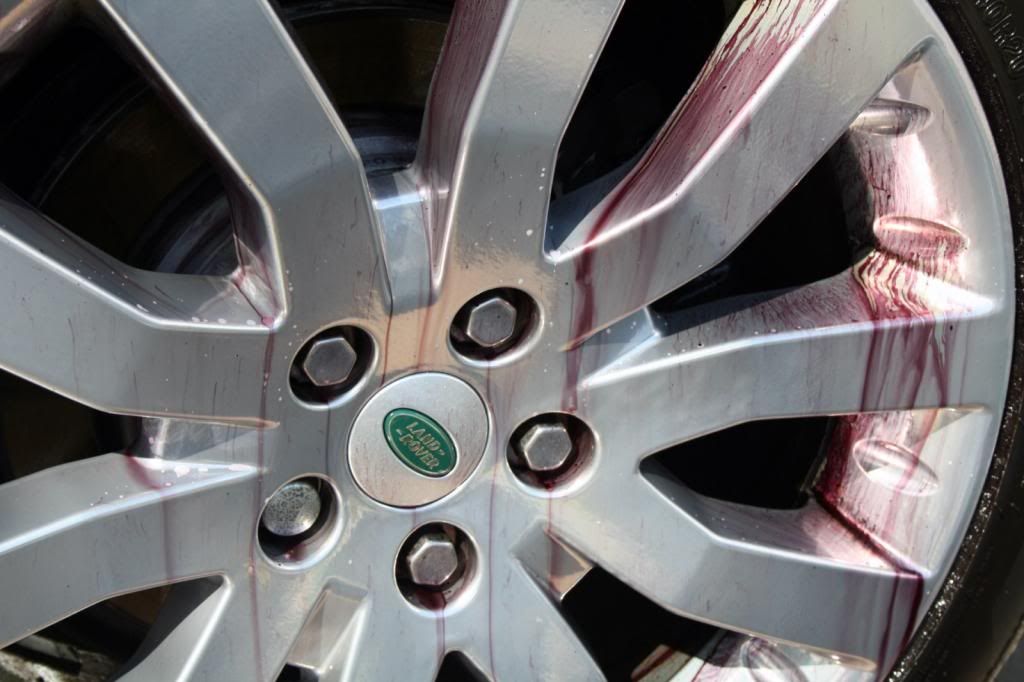 After a spray down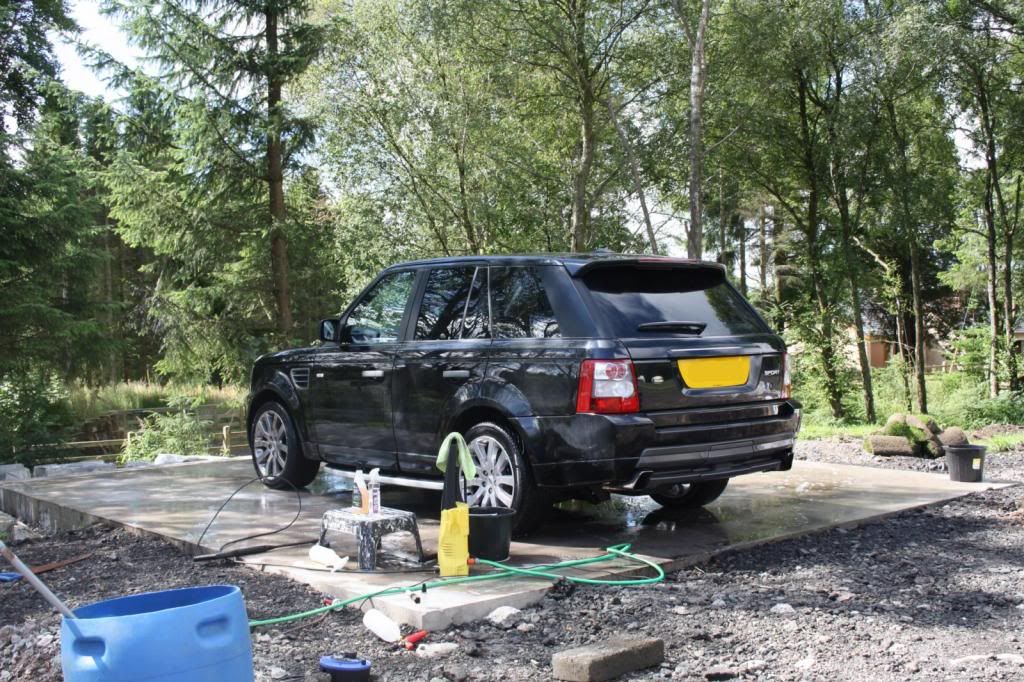 My favourite Iron-X shot of the day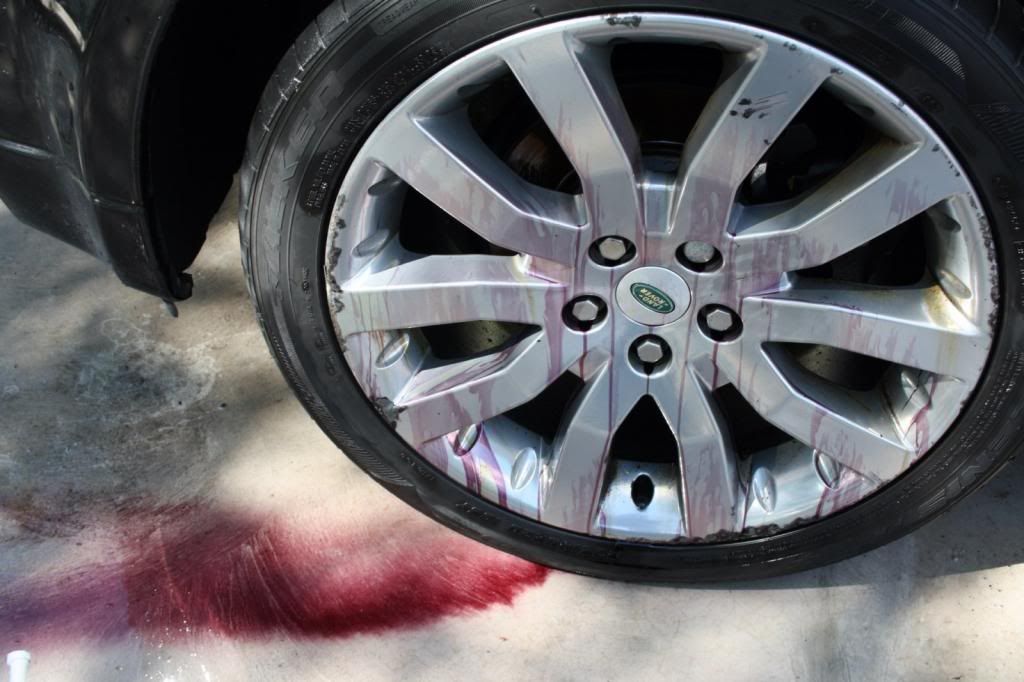 Tar build up on this car was very bad, there were actually small piles of stones on top of the exhausts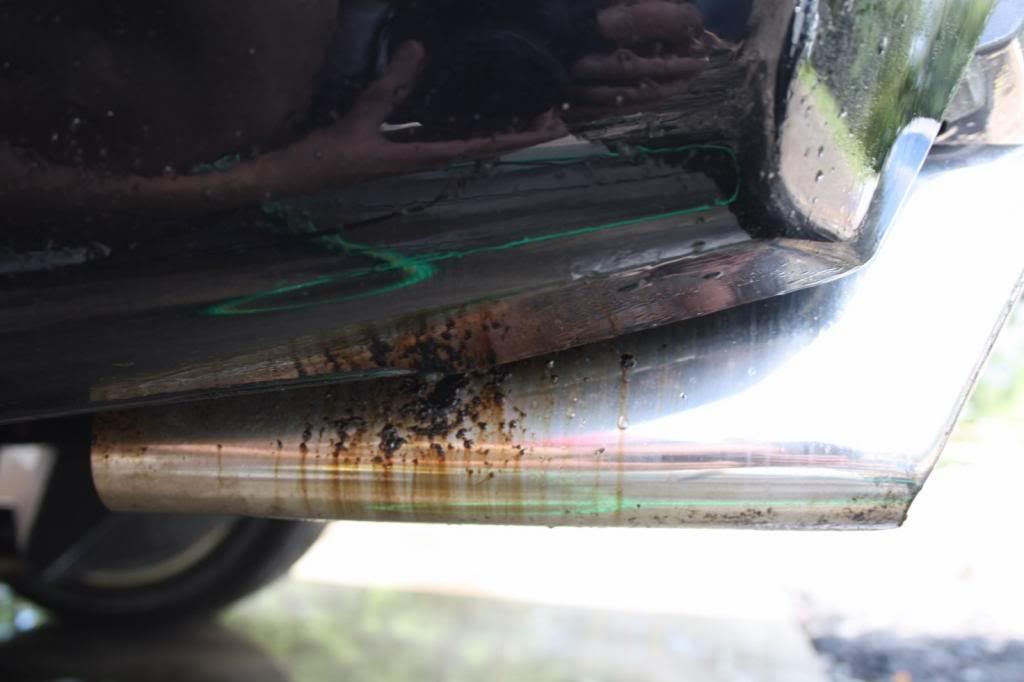 2 Bucket Method hand wash using Britemax Clean Max
Iron-X and Tardis applied to lower half of car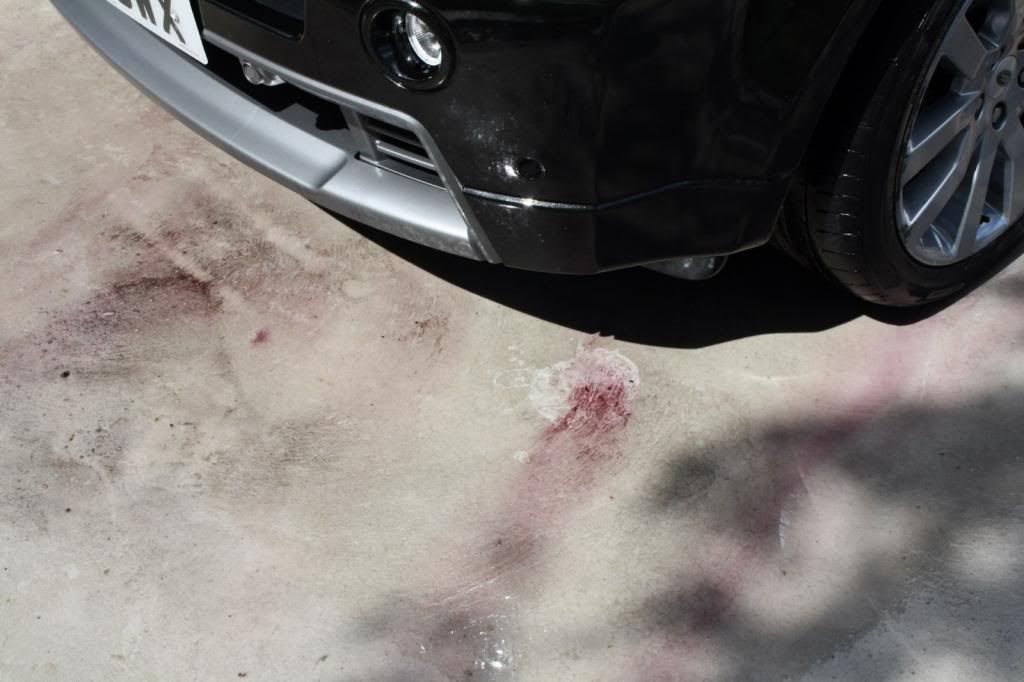 Car was then clayed and pressure washed down again to reveal shocking paintwork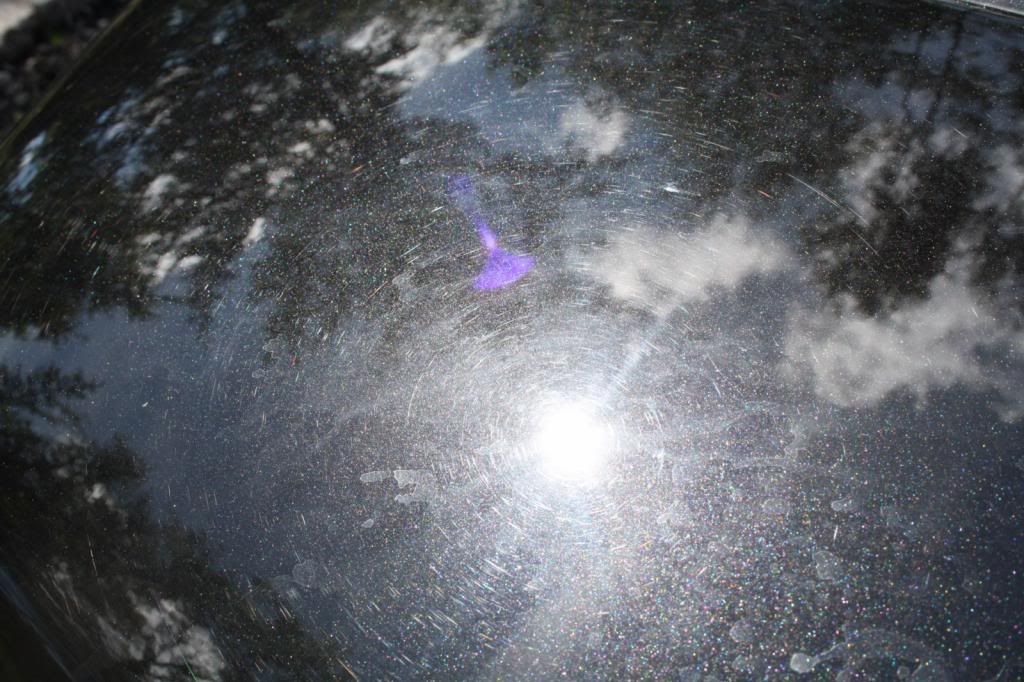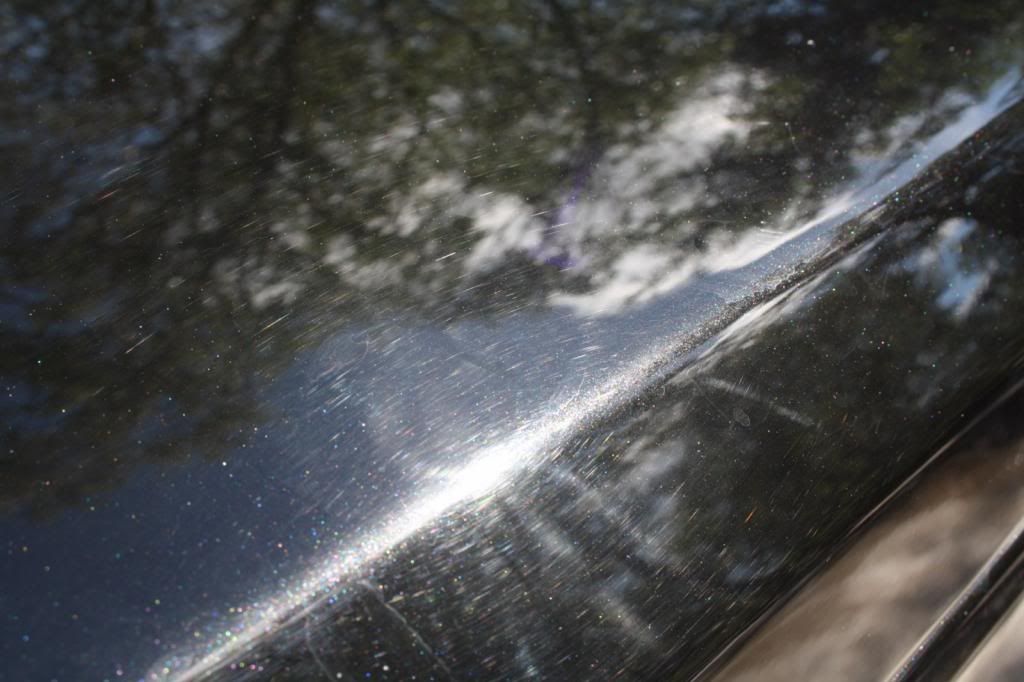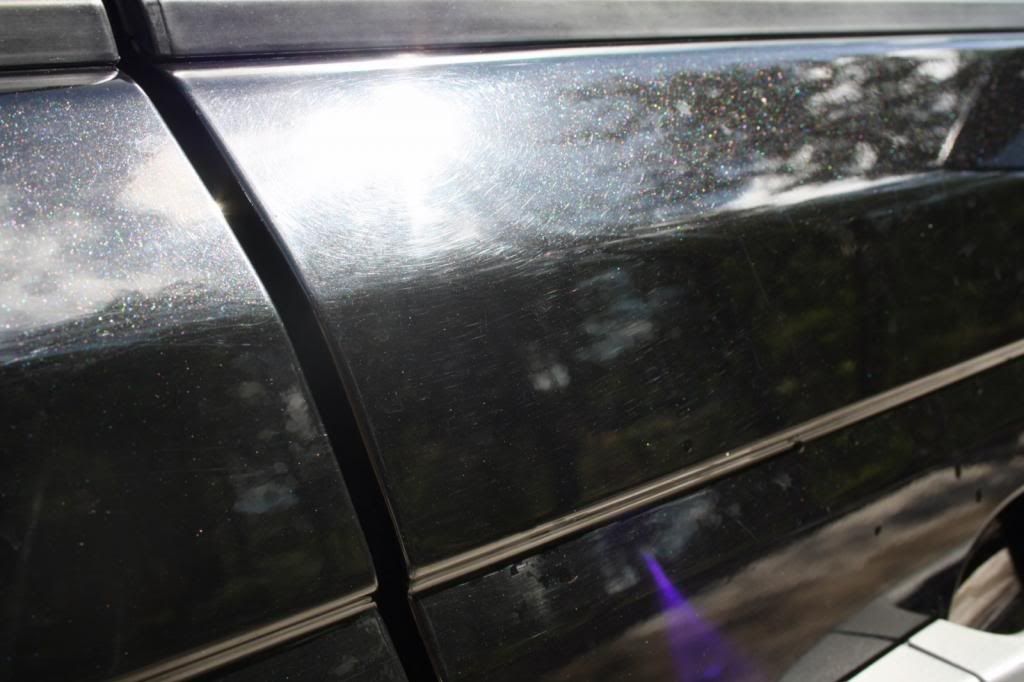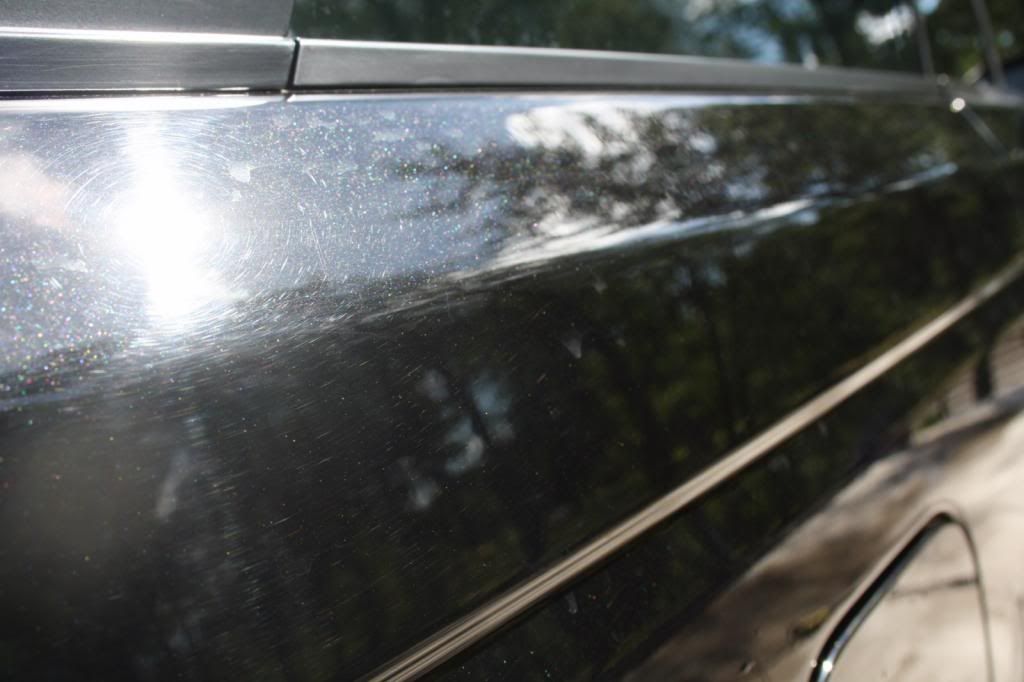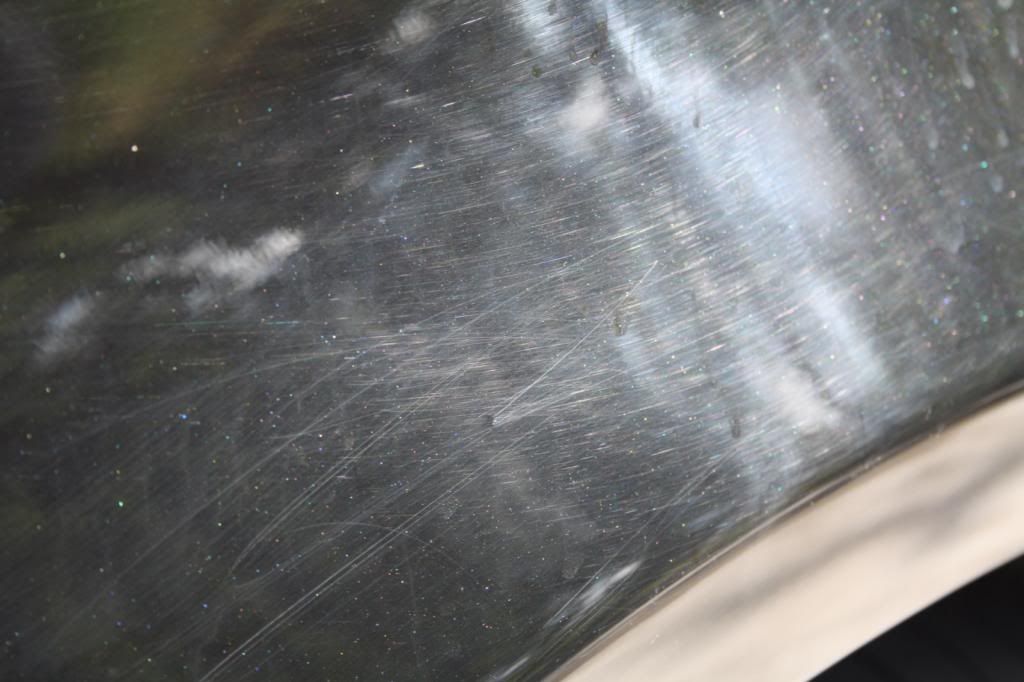 One of the bonuses of this job was that the owner had somewhere for me to work inside. I loved it. Hopefully get something like this someday. So much easier to work not worrying about the weather.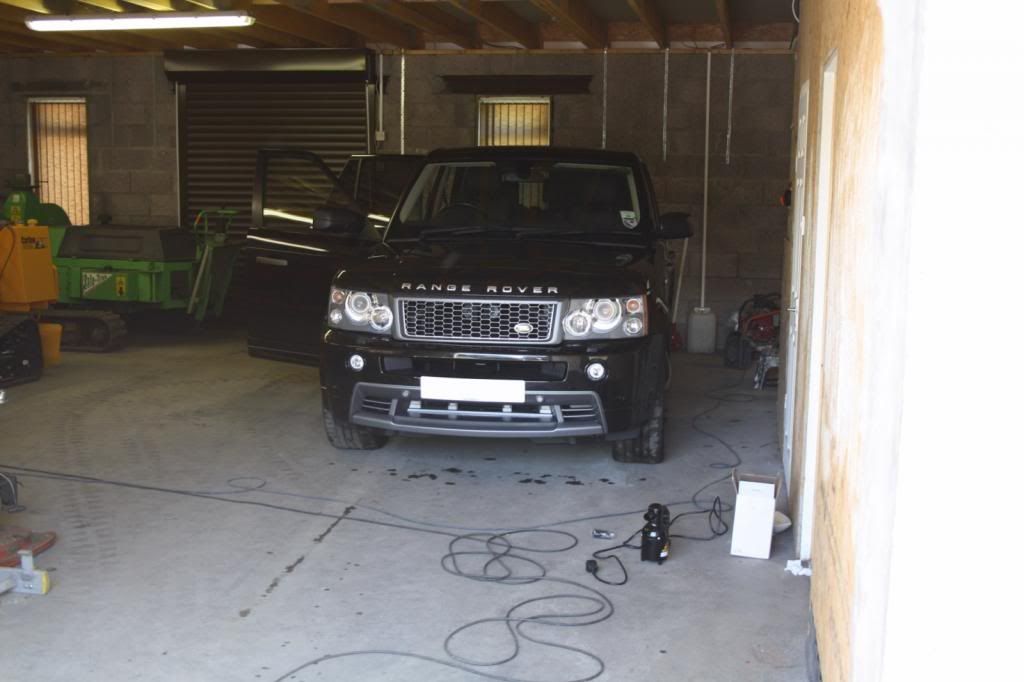 More defect shots
http://i1284.photobucket.com/albums/a578/Steven_McCulloch/IMG_42981600x1200_zpsf8869205.jpg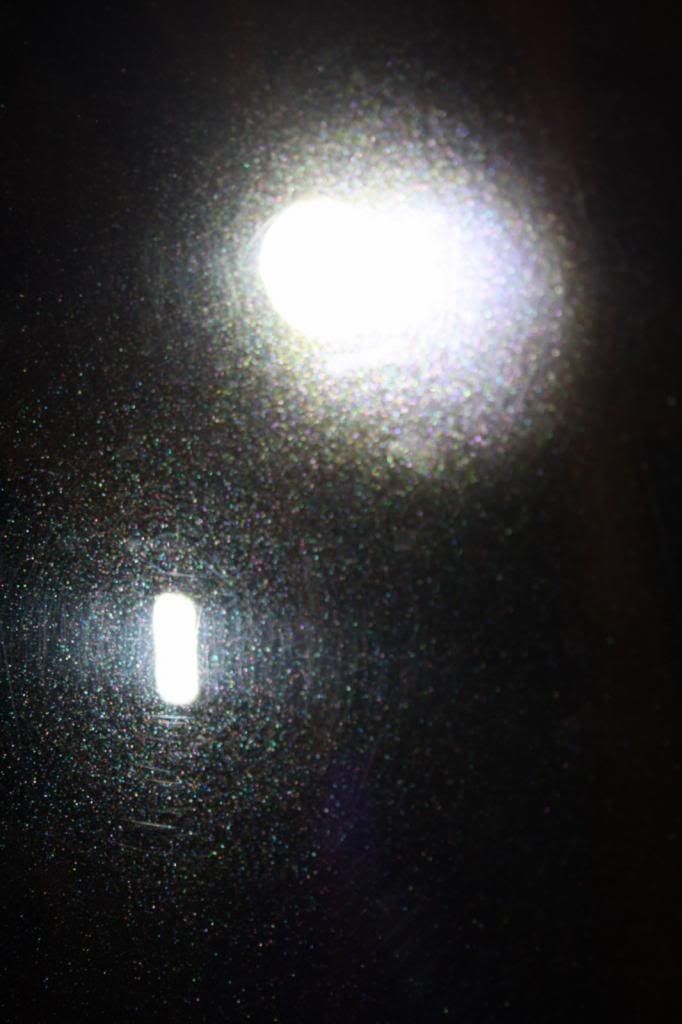 Taped up and ready to roll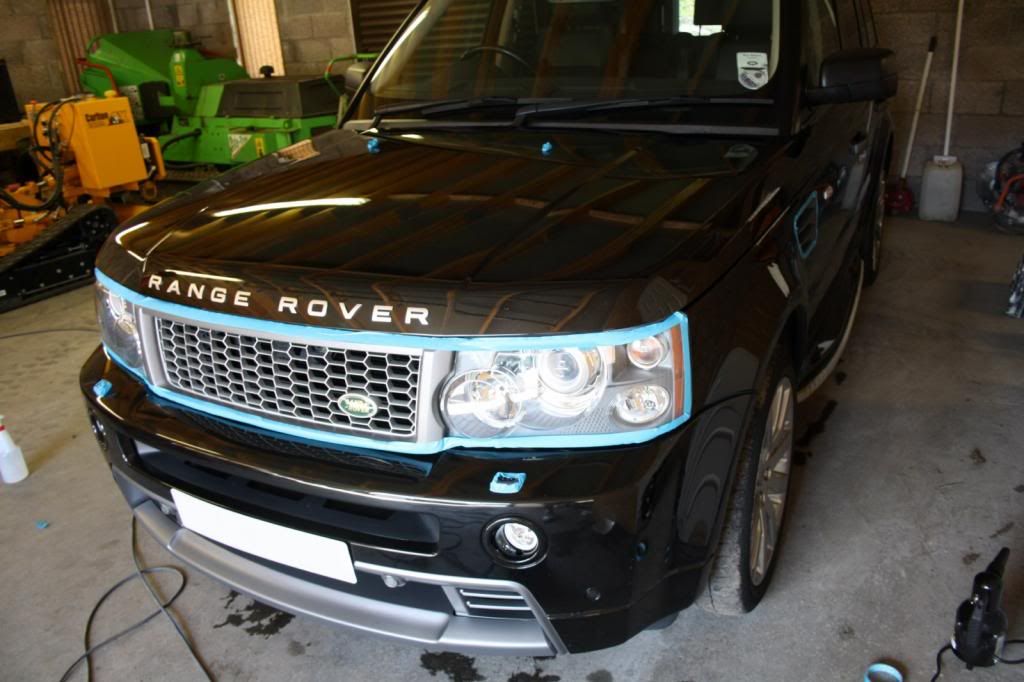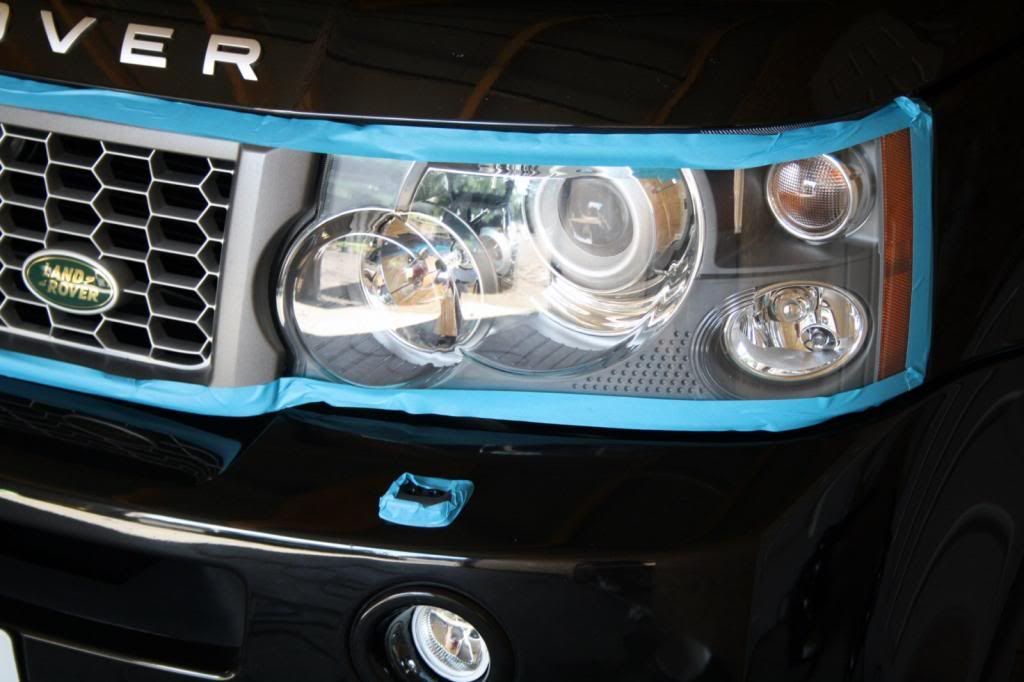 My weapon of choice; Megs 205 and a Lake Country Finishing Pad. I didn't want to cut in too much obviously. I explained that the swirls would be removed but there would more than likely still be light scratches.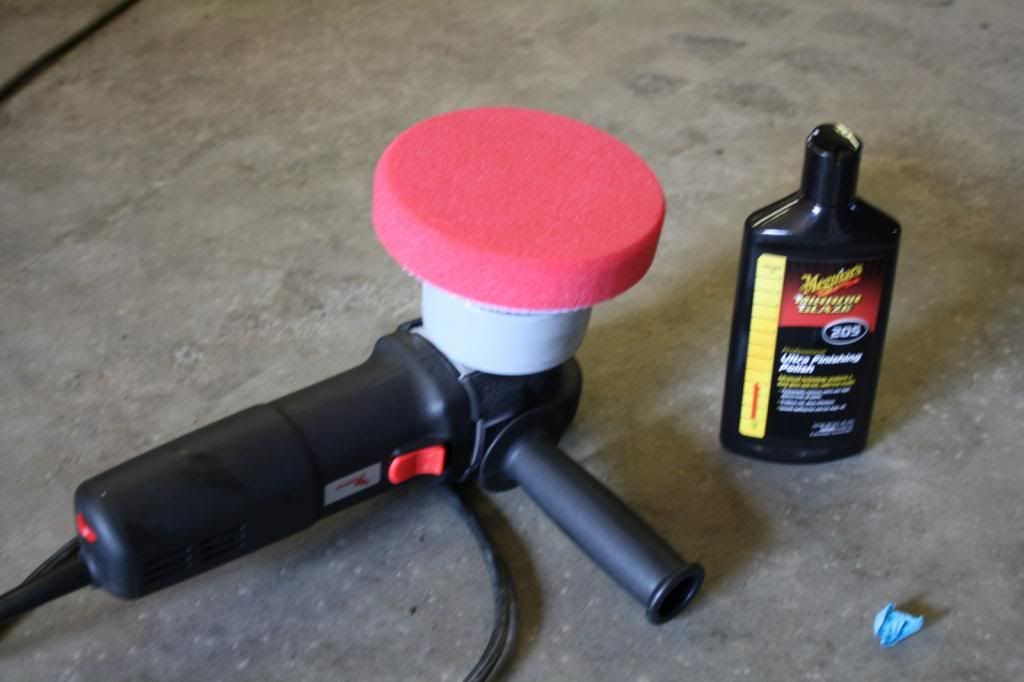 Some after polish shots. I must say, I am now in love with Megs 205!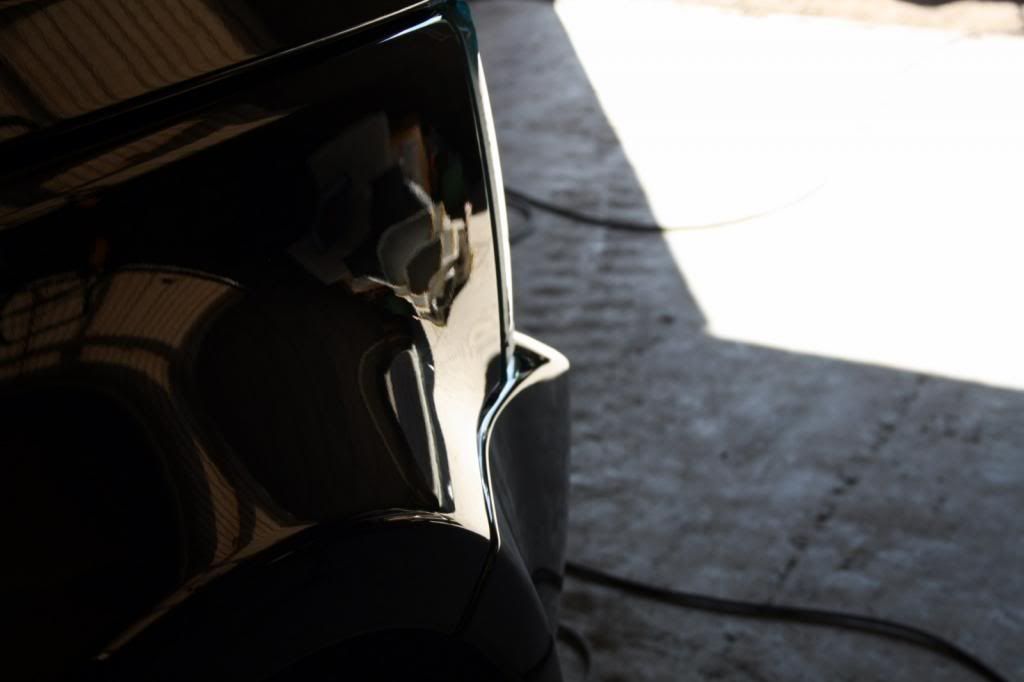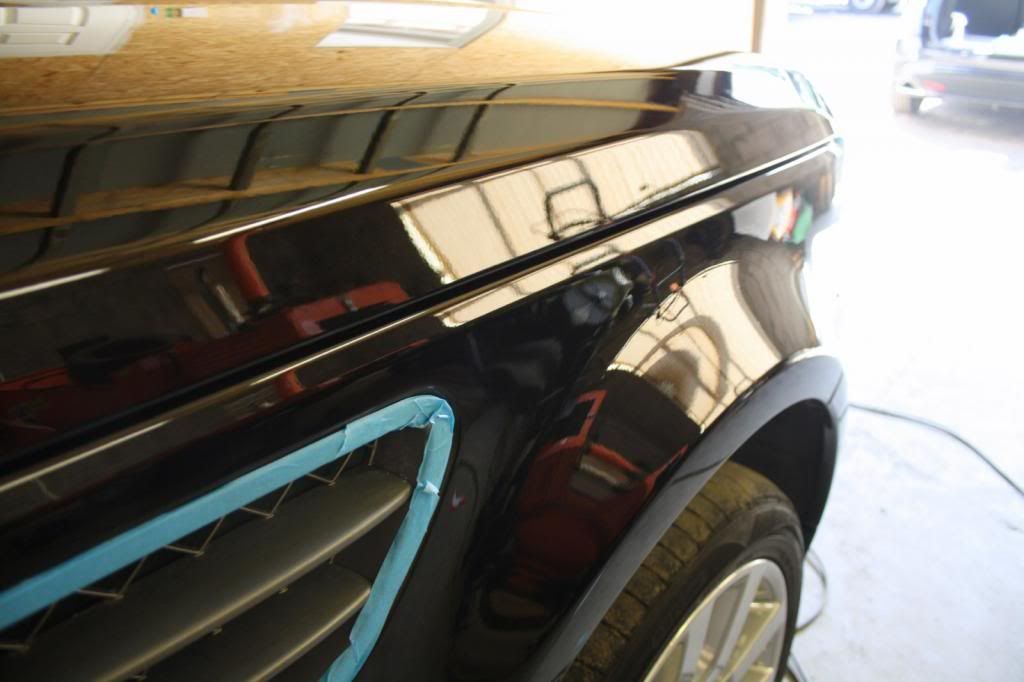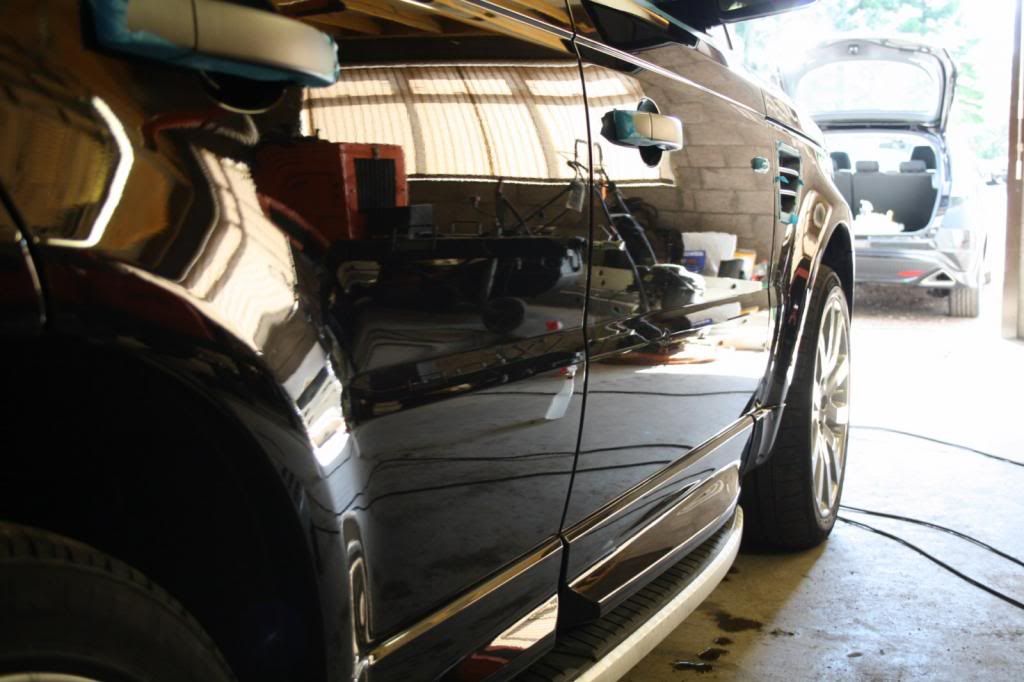 And for the LSP, Chemical Guys Black Light. IPA wipe down beforehand.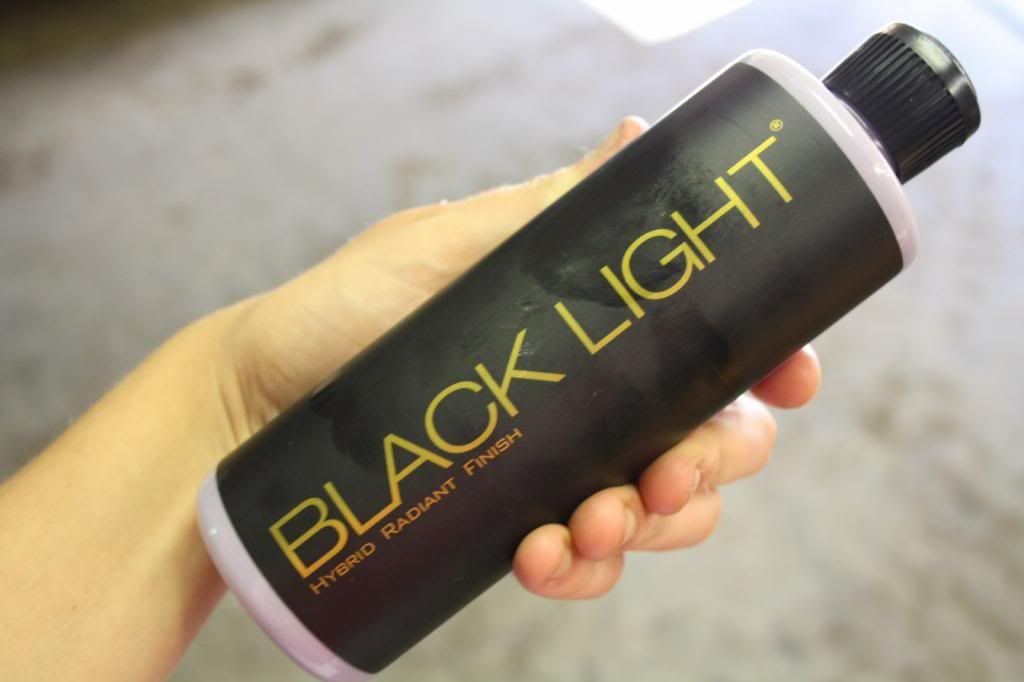 Applied by hand using an MF applicator
Removed and finished shots below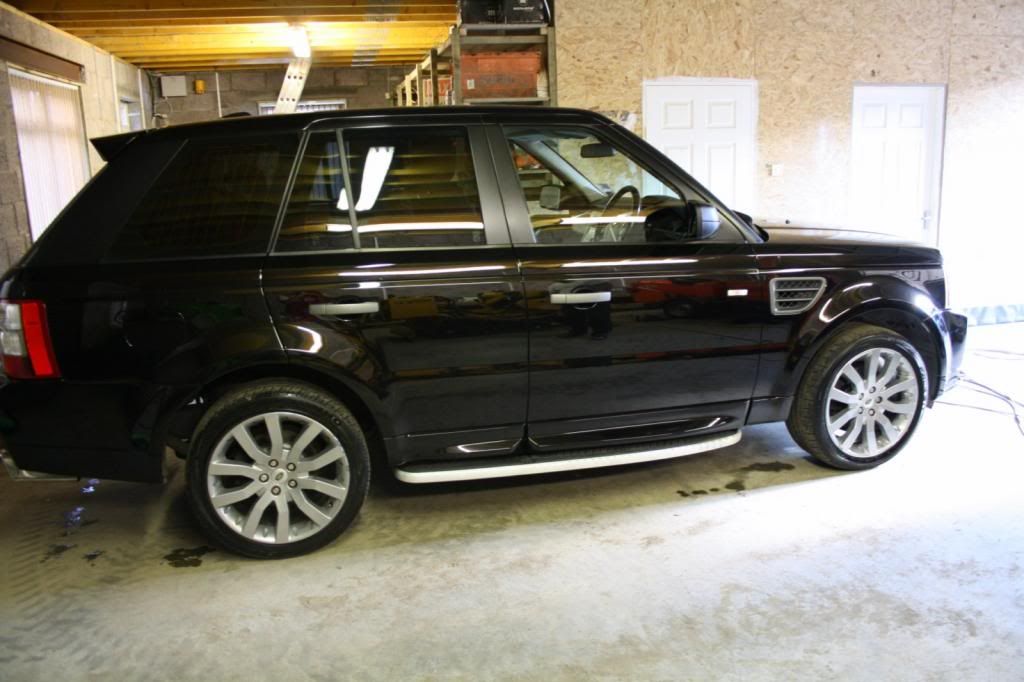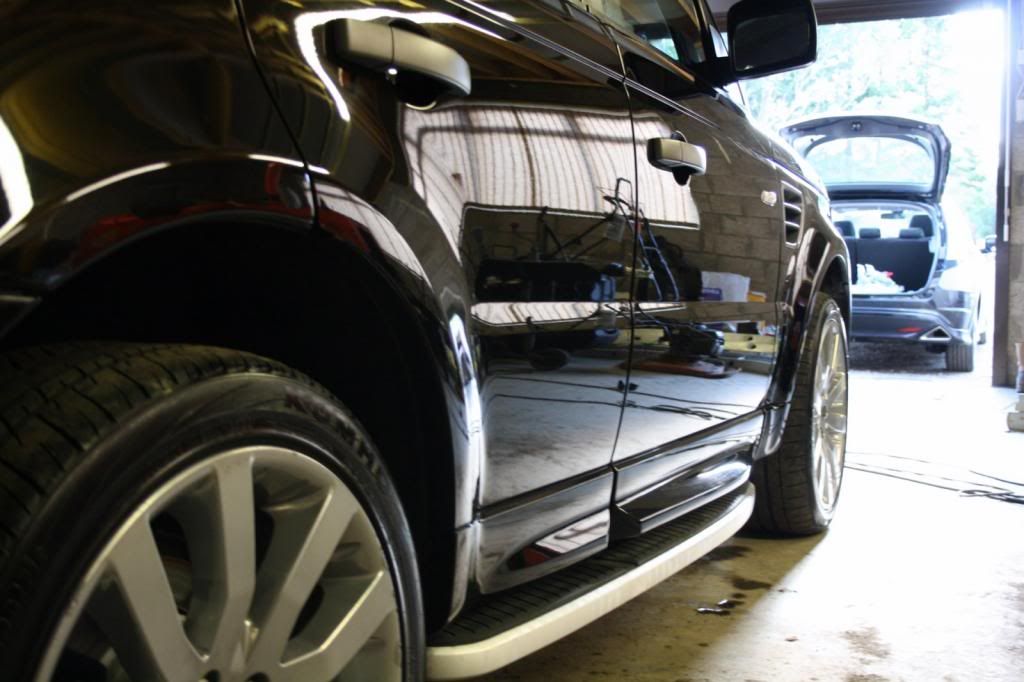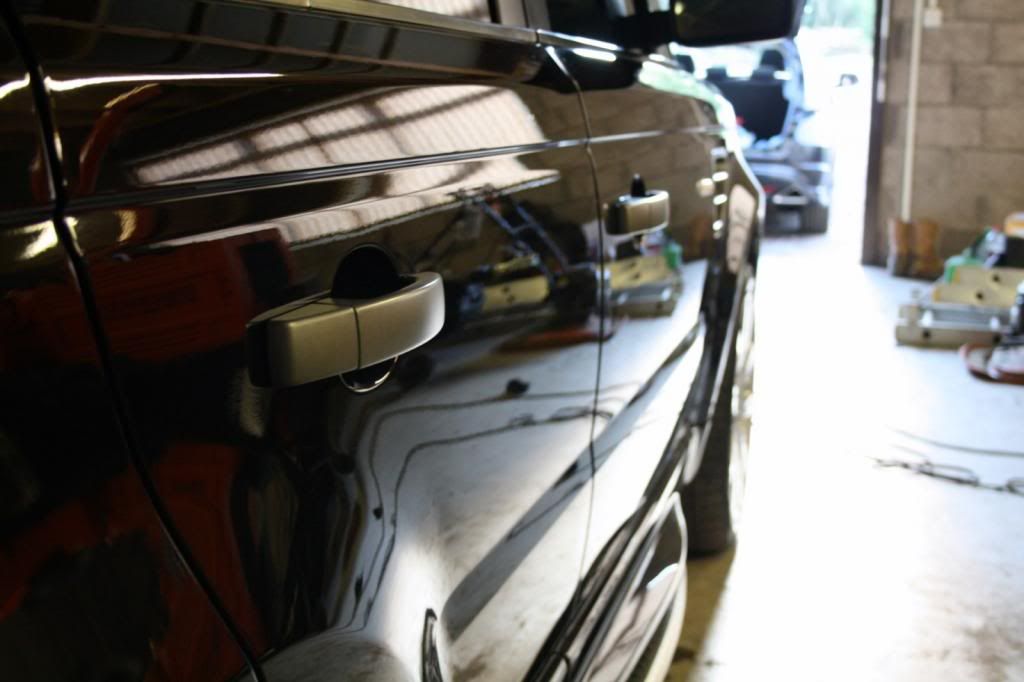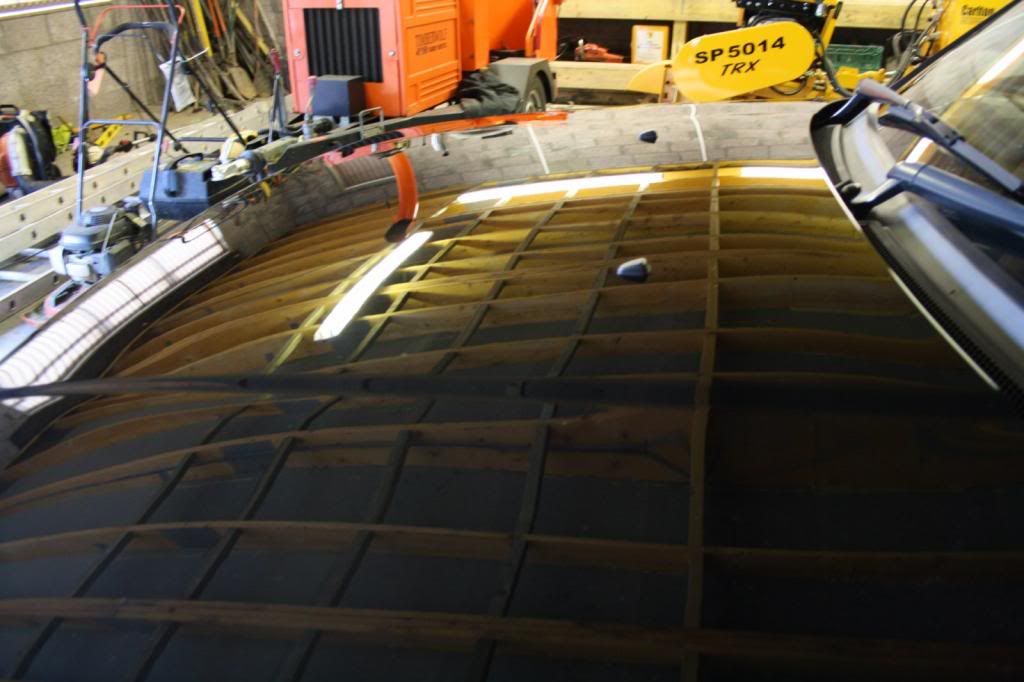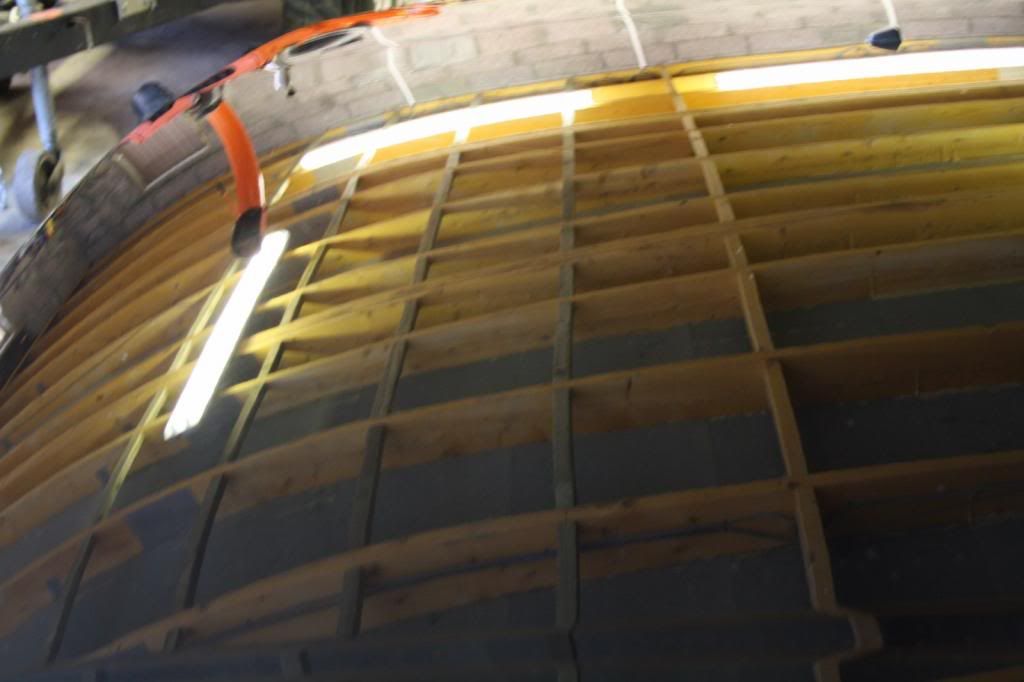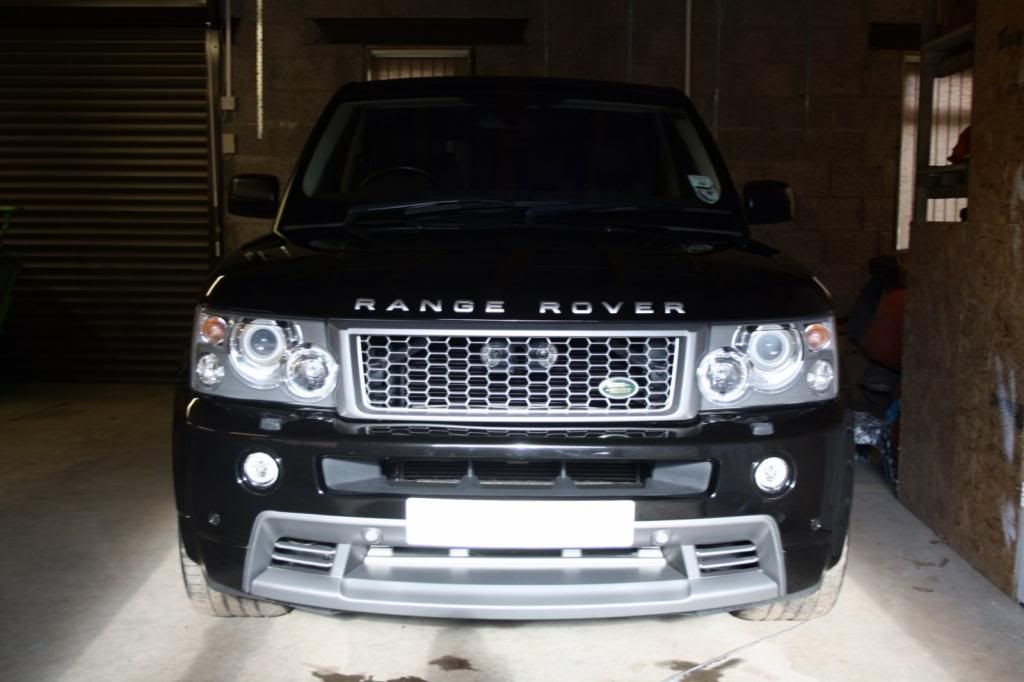 Car moved outside for some poser shots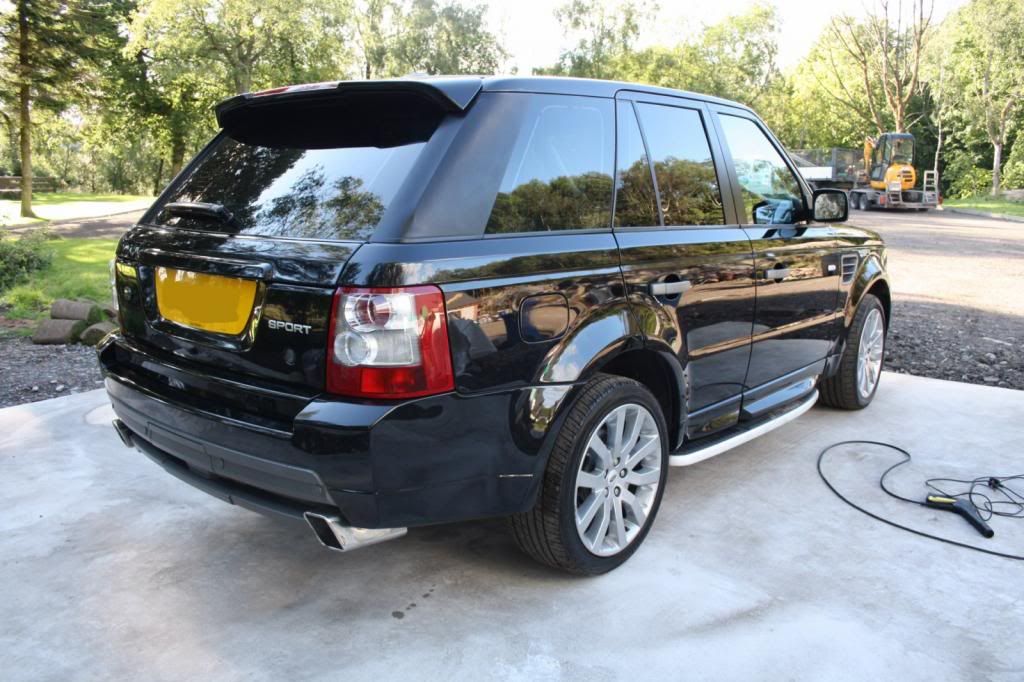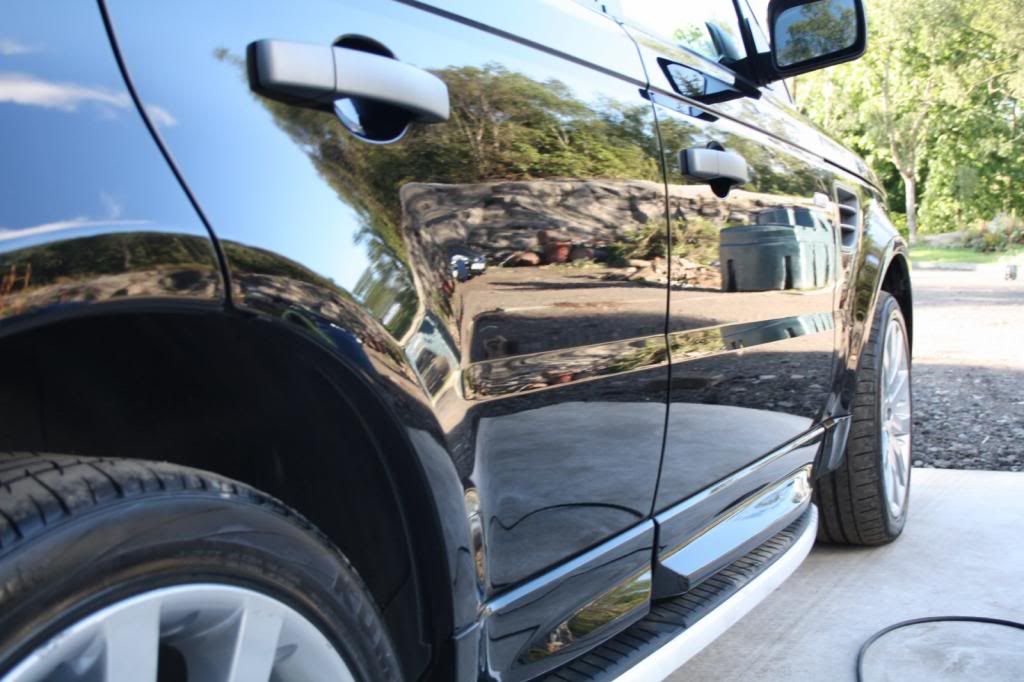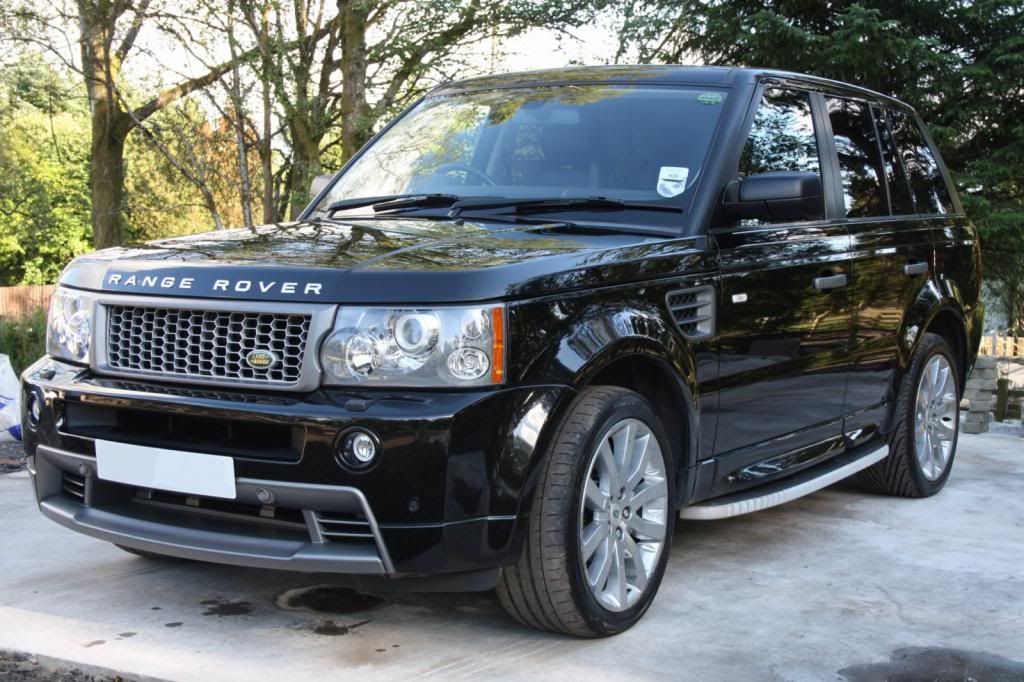 Reflection shot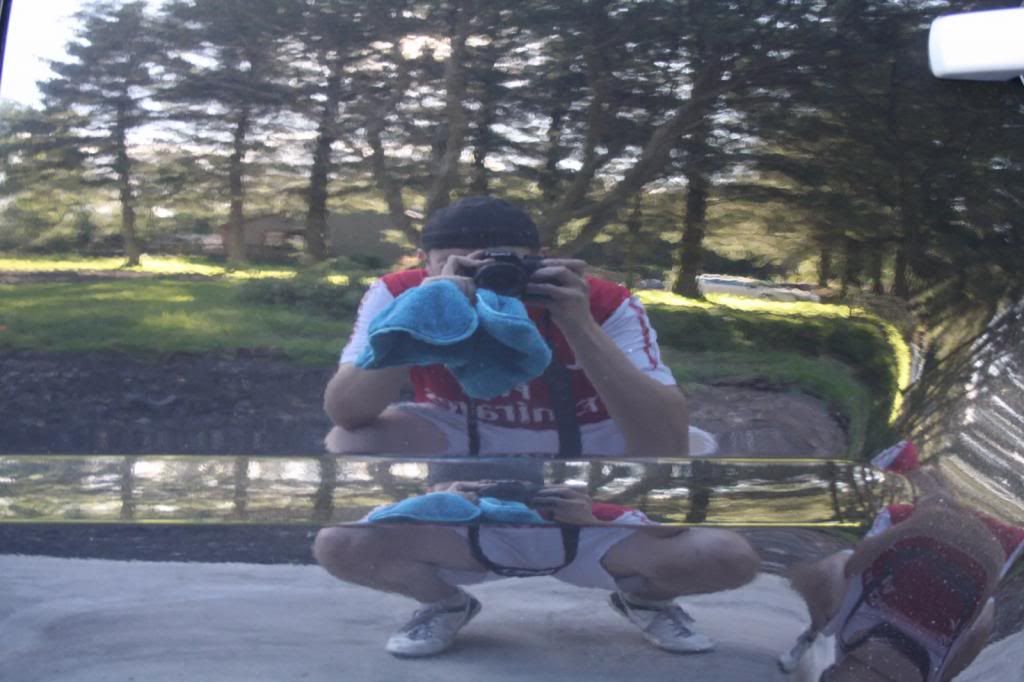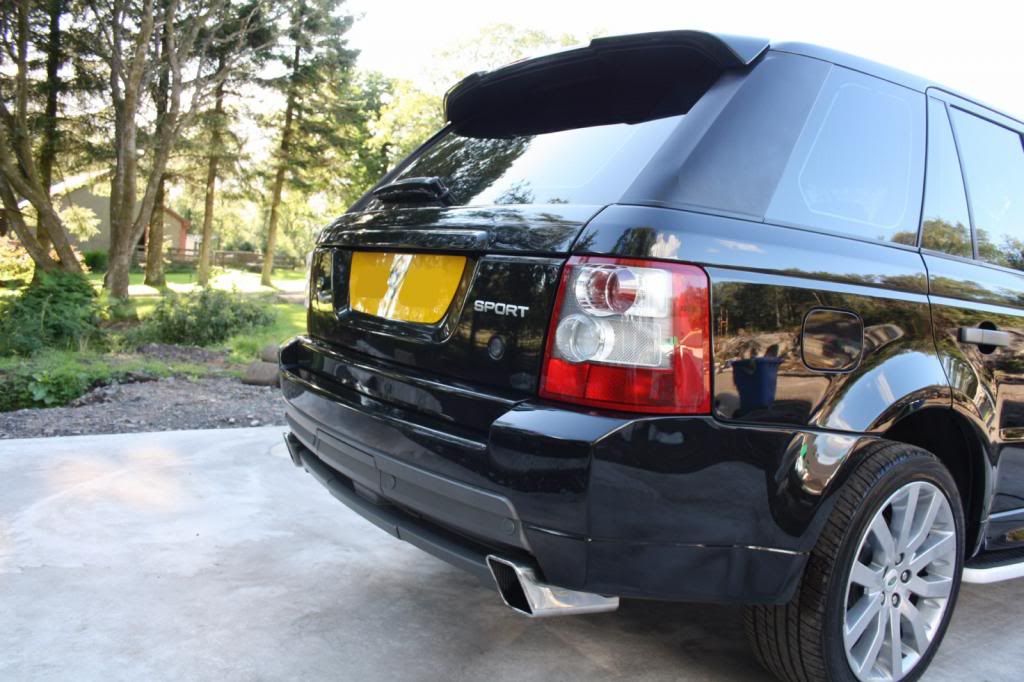 Finish Time: 6.30pm
The owner was very happy with the results. I was too but there was a lot more than could have been done to perfect it. Probably about 60% correction here. Smashing finish from CG Black Light though.
Thanks for reading, thoughts/feedback/cc always welcome.
Cheers
DP