Discussion Starter
•
#1
•
Figured i'd copy across bits of my project thread from CTRO as i've got a bit of free time. Apologies for any gaps/ broken smileys etc/ messy order etc.
When I first picked it up: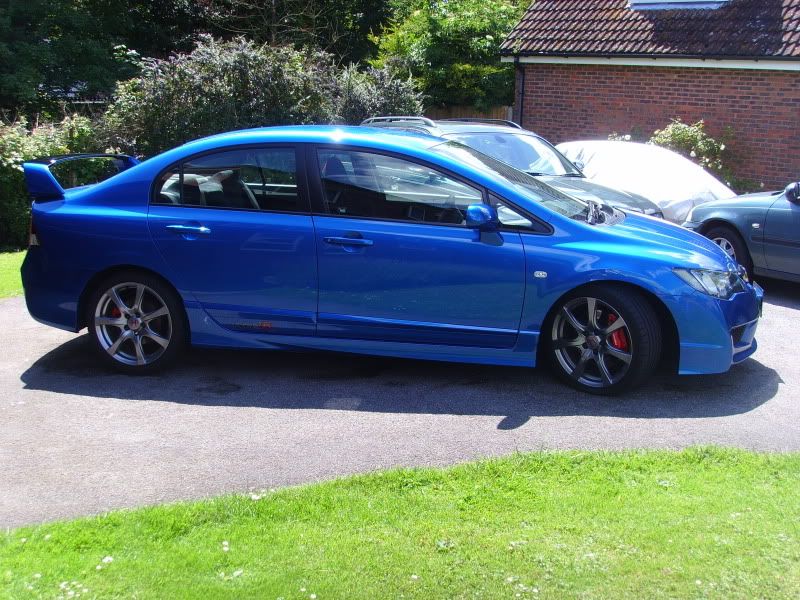 First impulse mod whilst waiting on other parts from Japan:
Seeker rad cap and JDM snacks.
Thanks to Matt at Injection Imports for these.
After that (whilst still waiting on bits from the motherland) I had my rear windows tinted as it was mid summer :lol:
Rear windows tinted limo black this morning, looks much better IMO and seemed to reduce the interior temperature massively when I got in it earlier after it'd been sat in the sun for a few hours. Gave it a very quick clean this evening.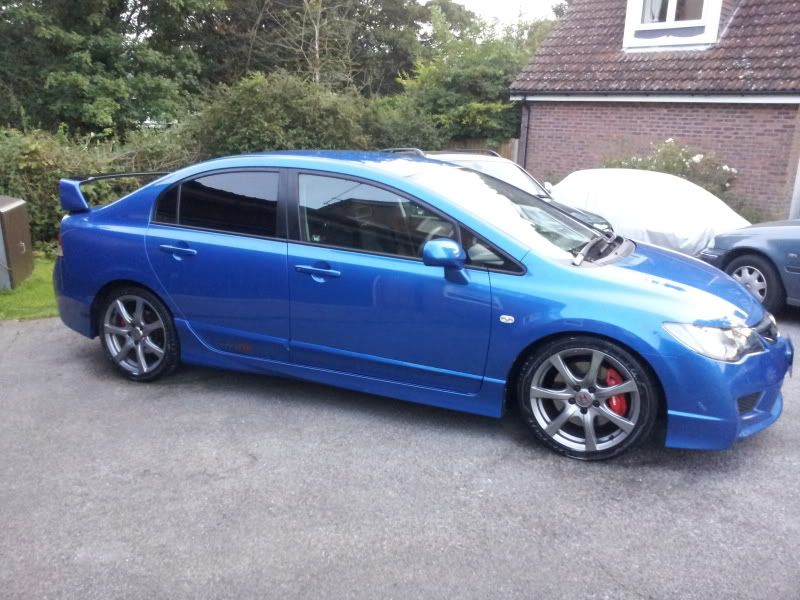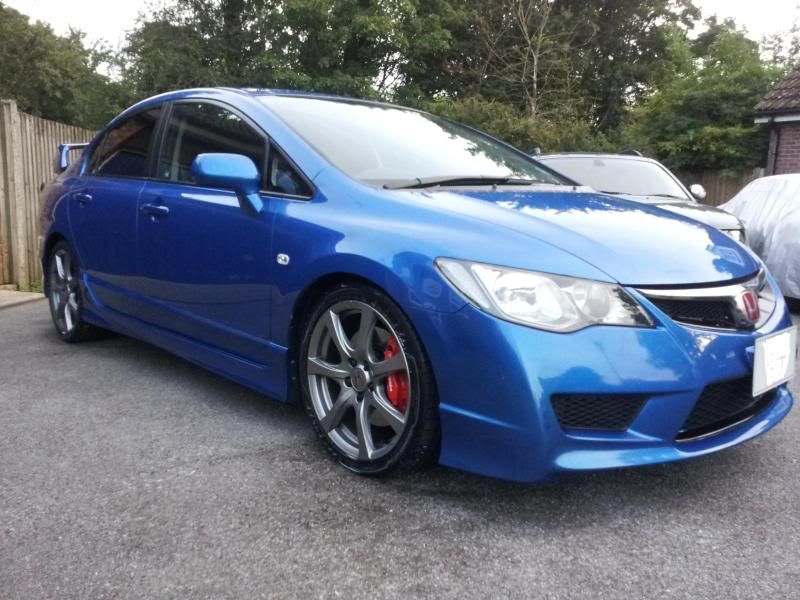 In discussions with Matt at Injection Imports about topping up my order from Japan :roll:
Used parts for these cars are harder to come by than unicorns so when a used Mugen grille came up I jumped on it
Grille arrived today, looks way better than standard
I was browsing for parts one day online and I came across this pic, one day I will own a purple FD2.
Also found this pic whilst looking for something else. Quite surprising how far the rear FEEL'S diffuser sticks out. Not sure if I like it or not. It's what it's attached to i'm drooling over though, the elusive Deep Violet Pearl FD2. I would love one.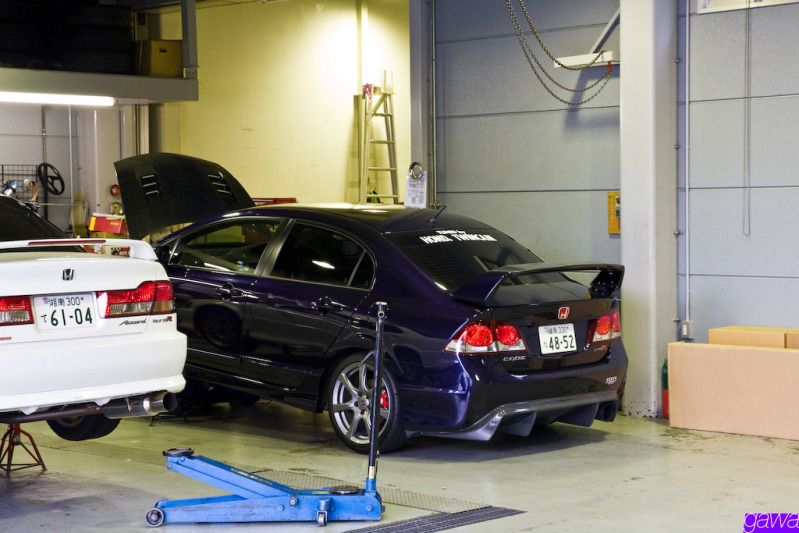 Finally some parts from Japan arrived:
My Mugen Wind Deflectors or Door Visors as Mugen call them arrived from Tdi North today. Instructions had the worst diagrams i've ever seen and it's obviously all in Japanese but I figured it out :wink: . Looks much better IMO and better than the Honda Access ones
And finally the parts i'd really been waiting for, Matt at Injection Imports sent me a pic of my exhaust
And then my intake arrived:
My Seeker intake kit has arrived at Injection Imports
Exhaust fitted...
It's not overly loud, sounds spot on, should coke up nicely over the next week.
A couple of very rushed pics I took this morning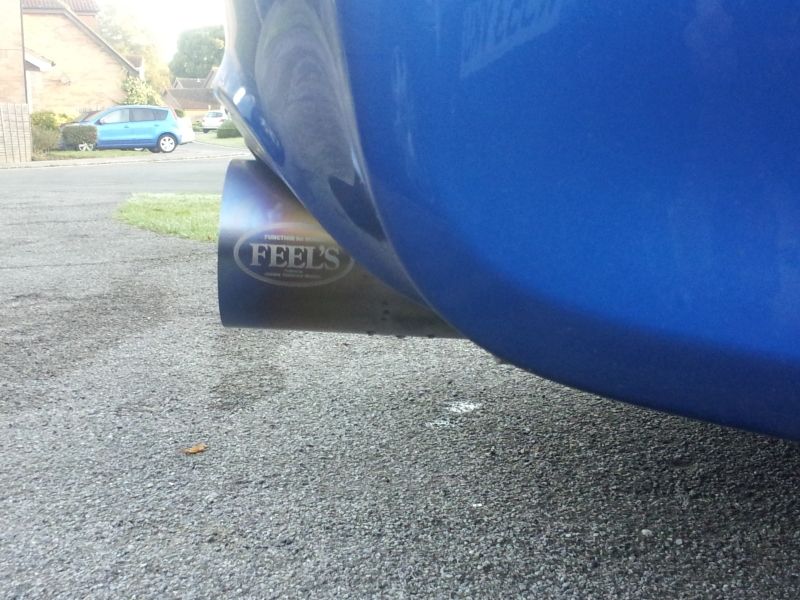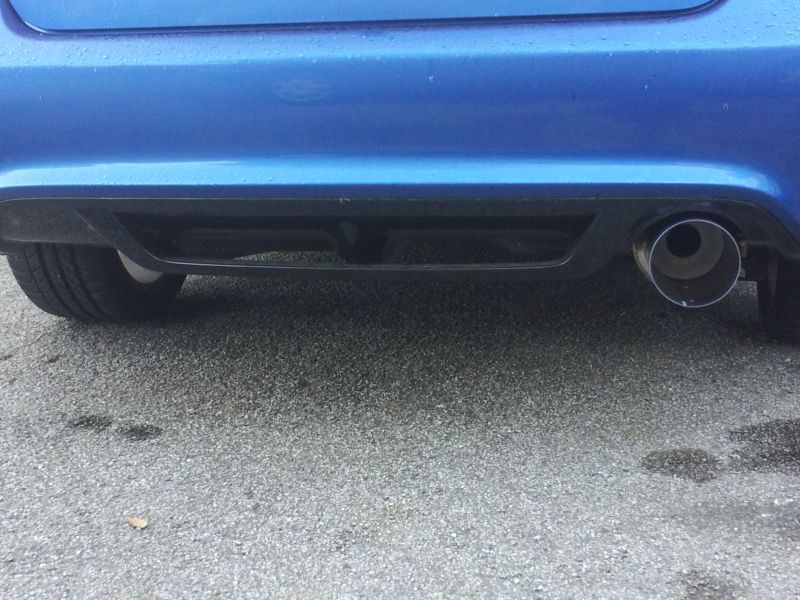 Intake fitted, bay has since been cleaned up
Right then, Seeker intake is on
. I apologise for the poor pics but it's dark out.
First job was obviously to remove the bumper so I could remove the OEM resonator box.
Next job was to prepare the brake duct as unlike the M&M Honda and Toda scoops, this kit retains functionality of the duct.
Luckily Seeker provide a template for the job:
.
I used a Stanley knife to draw the outline and found the plastic soft enough to cut through so carried on.
Fitted the air duct in place and bolted it up and carefully slid the brake duct into place.
Put the bumper back on and the duct is in a prime position for airflow
Back up top, the K&N panel filter slipped in perfectly and it was time to fit the lid. Vs. the OEM lid it is enlarged and smoothed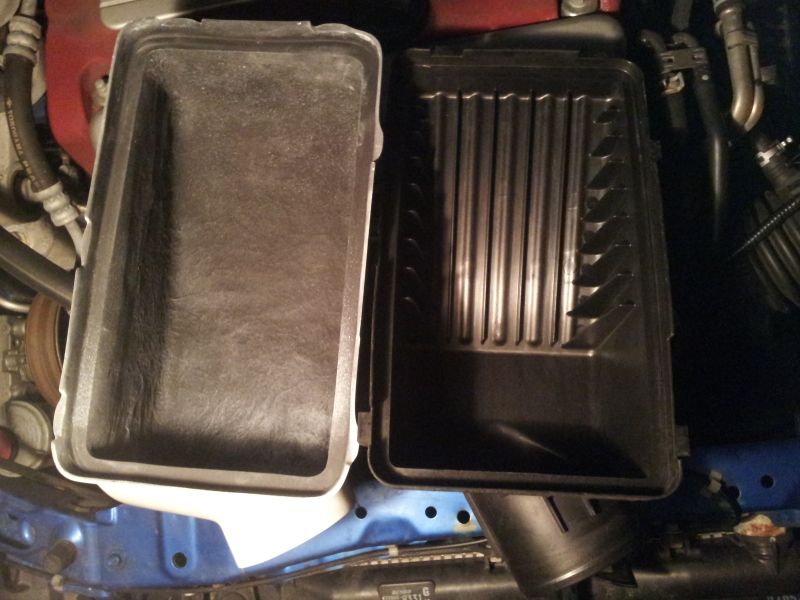 Transferred the decal and that's job done
https://www.youtube.com/watch?v=Tve_yJqcV_U&feature=youtube_gdata_player
That's pretty much how it sounds with both fitted.
Which brings me to the start of November and disaster struck:
So there I was Friday night about to go and visit friends when the unthinkable happened when topping up my oil. I broke my Honda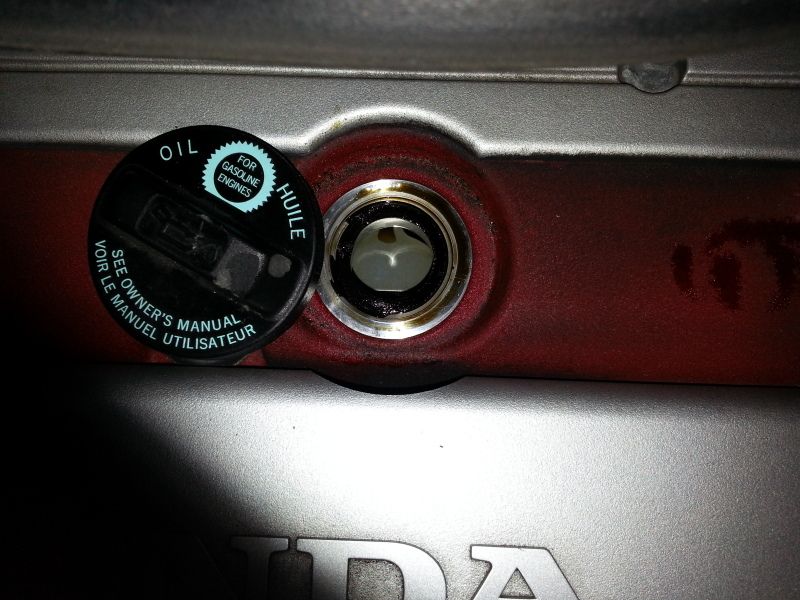 No idea how it happened but needless to say, I was not amused. Yet again Matt came to the rescue,
Fresh in from Japan :WOOT
It's a nice dark red with matte finish unlike most red anodised parts.
Which brings us up to date. In talks with Matt about some new parts. I've lost confidence in the AST suspension that came on the car so that needs to be addressed. A couple of weeks ago I had a knocking/rattle from one of the struts. They're not leaking at all but probably do need a rebuild but i'm going for a shock and spring setup as it's my daily driver. Also considering a new decat pipe from Japan as the one I bought from a member on fd2 owners doesn't line up well with the manifold gasket and it sounds like it blows slightly under load.
i have other bits planned it's just as and when I can afford them.