Discussion Starter
·
#1
·
I had Stu down for the day and the basic principal from today was to start with no knowledge at all and leave with the knowledge and confidence to be able to tackle your own car.
We decided against wet sanding etc and focus solely on machine work and the different procedures and pad/polish combinations and also different machines and correction systems.
Ill let the photos do the talking.
What we started with. A bonnet from a scrapyard that has been broomed with a nylon broom for 5 minutes to create some severe scratching as im not a fan of just swirls as they are too easy to remove and i believe can create a sense of easyness and not real world conditions.
We then worked through claying and onto the machining.
Machines used with g220 v1 and v2 and Rupes 15mm Bigfoot. We didnt use the rotary today.
The damaged bonnet upclose and personal.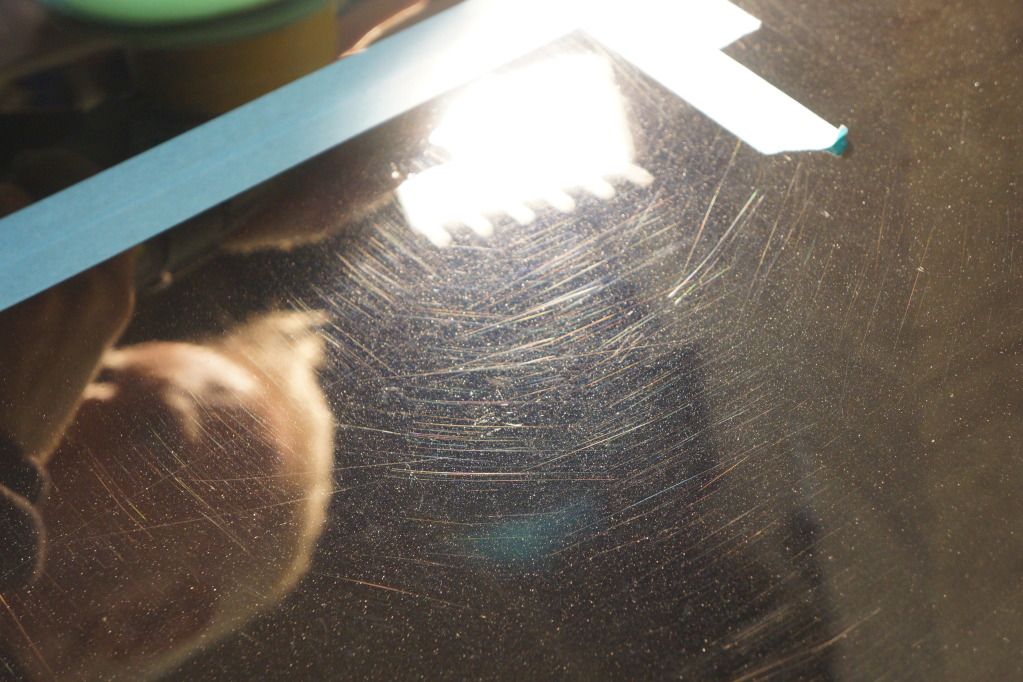 zoomed in a little to show ive broomed this in every direction..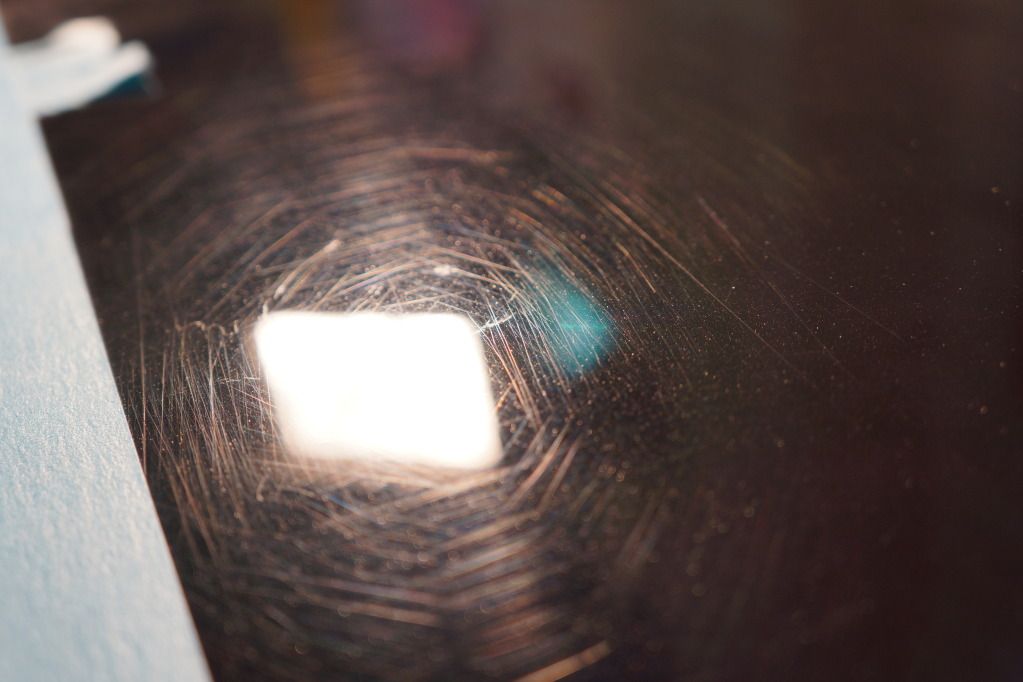 I then taught Stu how to start with a basic set of pads and polishes and we worked on one area. This was a combination alot of people use and showed how it took 10 sets in total for Stu to remove all the defects , 4 sets for the swirls and a further 6 lowering to get rid of all rids. Total removal was 7 microns approx and 2 for swirls.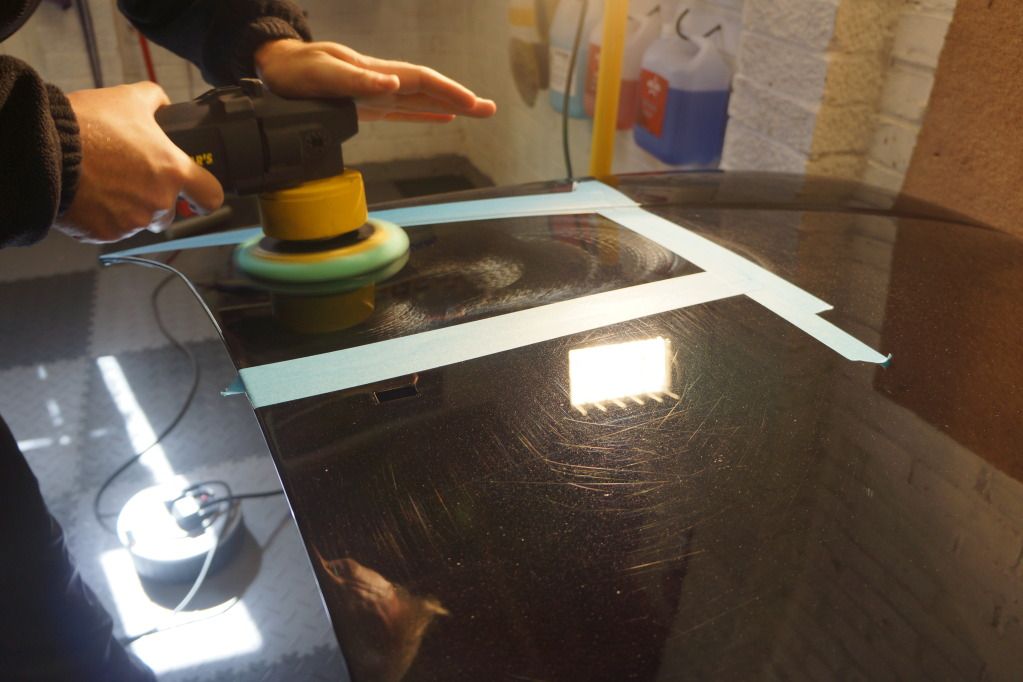 His before with Led P7 for a different lighting source on swirls etc
Stus work after the 10 sets which obviously still needs to be refined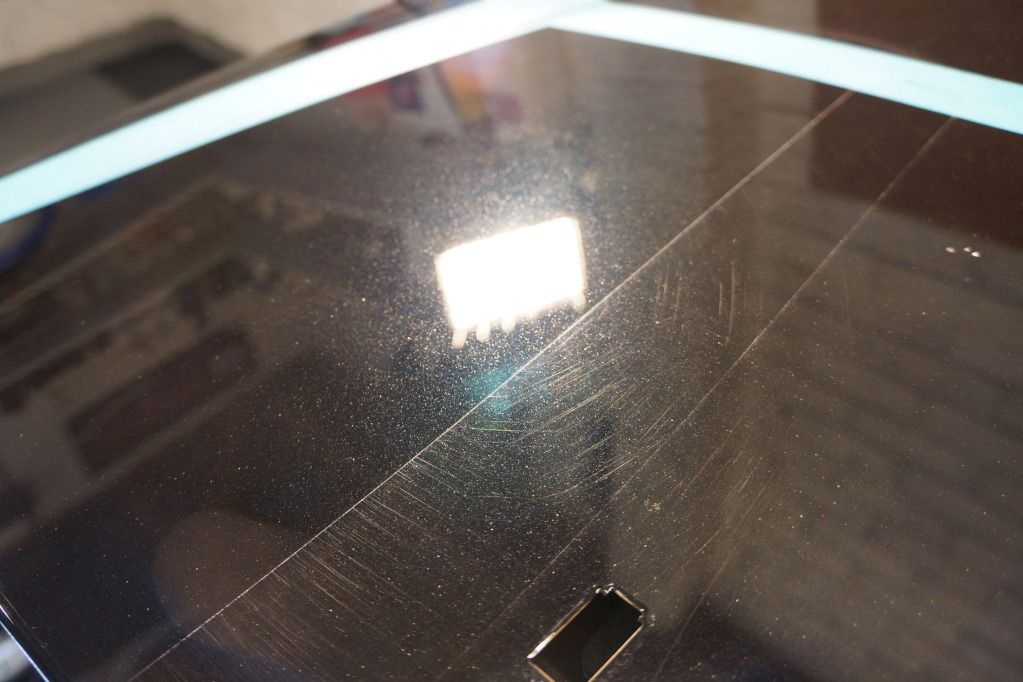 Then stepping up a gear on pad and polish combo.
Total sets for swirl and rid removal was 6 , bear in mind this is all Stu maching with my tutorial advice as we go along so basically all his work not mine.
and his results again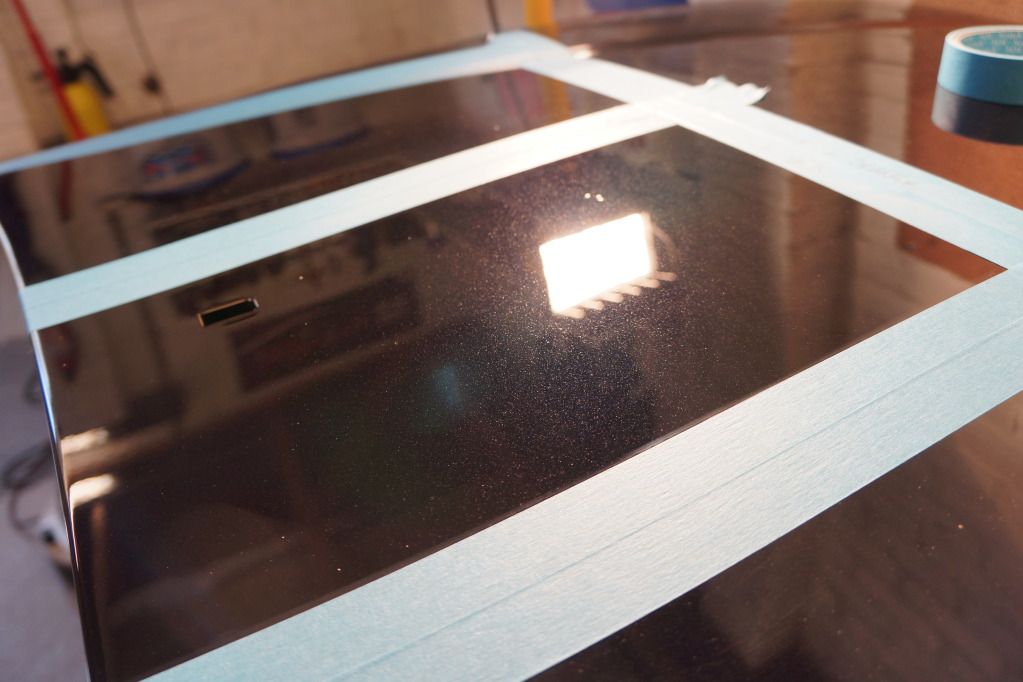 Were now stepping up a gear again moving onto the microfibre system and this time we have removed a total of 6 microns and all swirl and defect removal done in 4 sets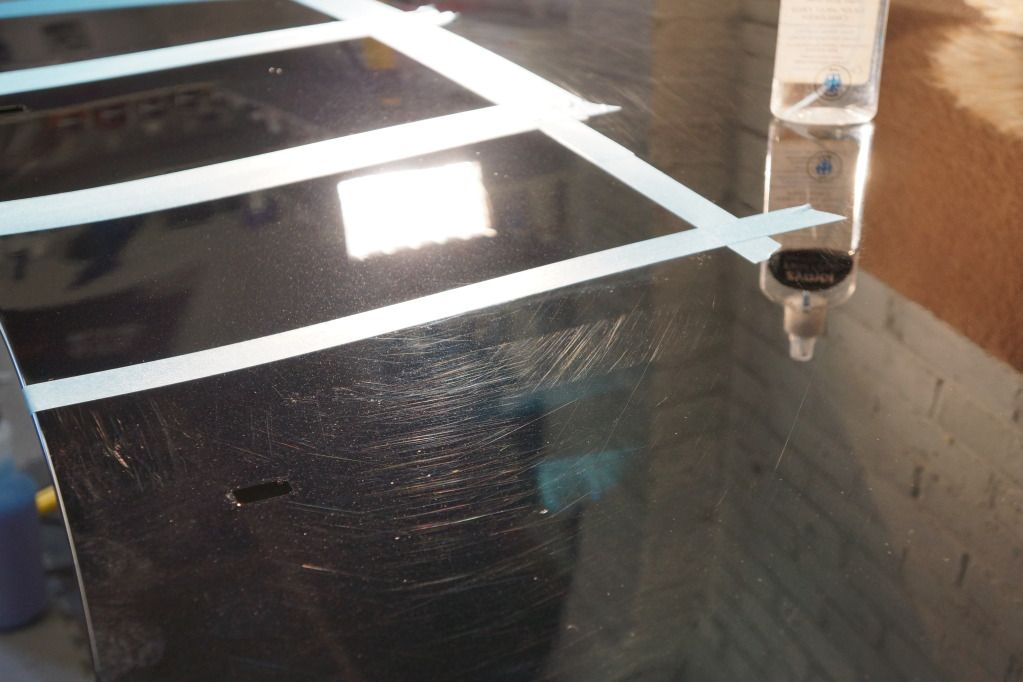 and then we step up a machine to show the different characteristics of how machines alone can make a difference and techniques and speed can cut your work time down and create a better finish.
Rupes Bigfoot 15mm throw..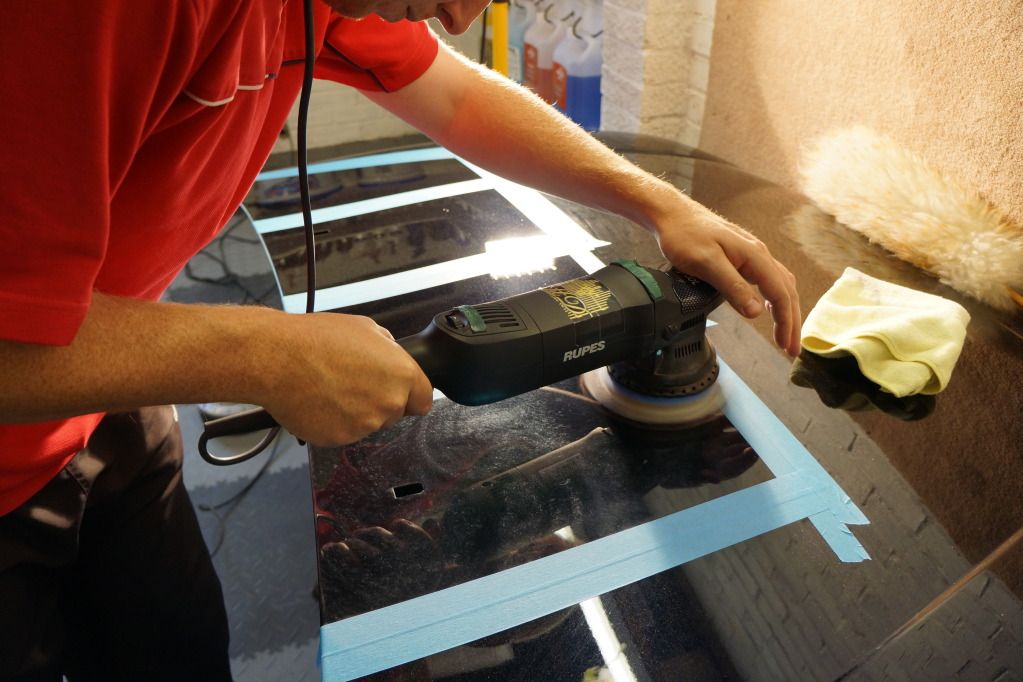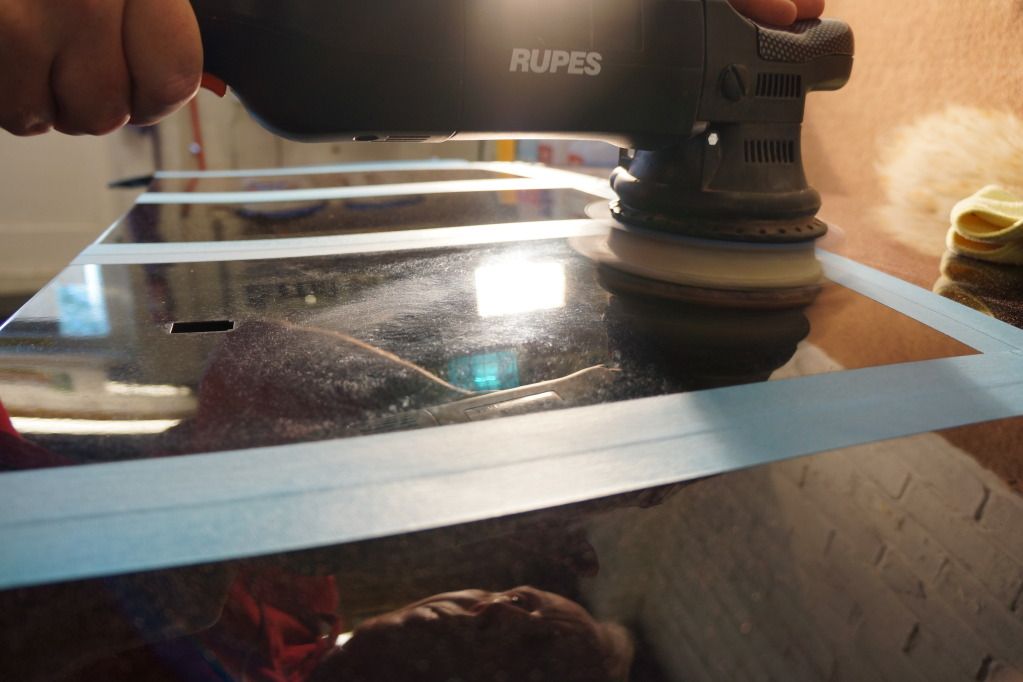 You can see how severe this bonnet is
and finished...
How many sets did it take Stu to get to this? A total of 2 and 6 microns.
Bear in mind for simple swirl removal the depths would have been way lower but as explained to Stu , theres no point doing training on a pretty bonnet with a few swirls creating an illusion of enormous wellbeing if in the real world its not what we deal with as professionals. We get cars that are wrecked and dont want to play Captain Blackhole like some do to fake and fill , we need proper correction under proper lighting shots.
The sections all marked up at the end to inspect and discuss the different finishes achieved for look and clarity.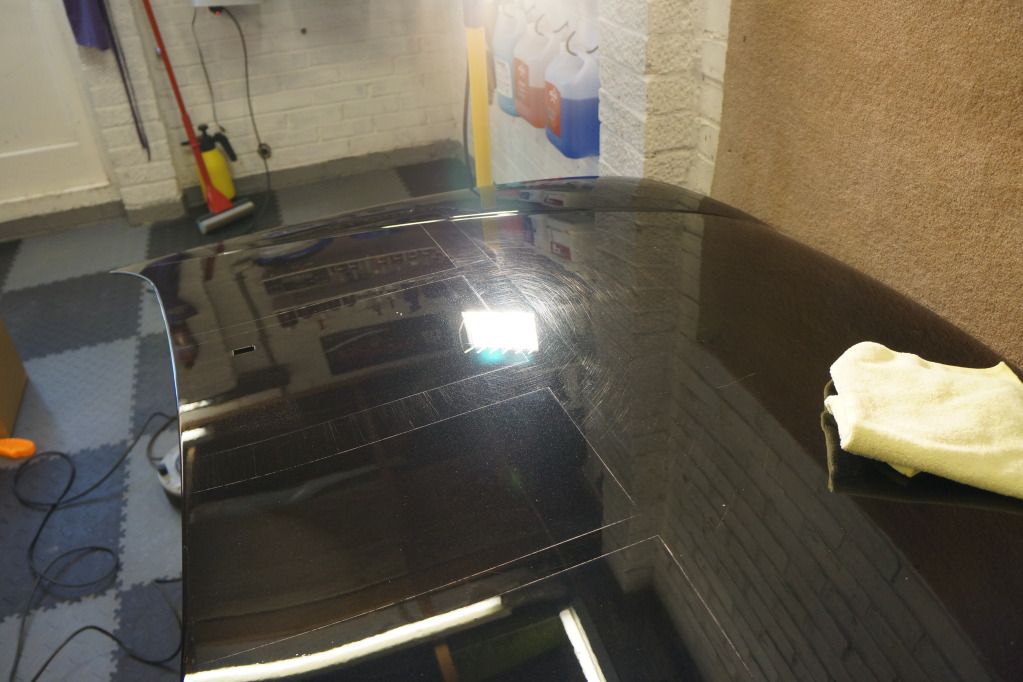 Scratches between sections..
See how light throws off and creates the colours on the rid edges.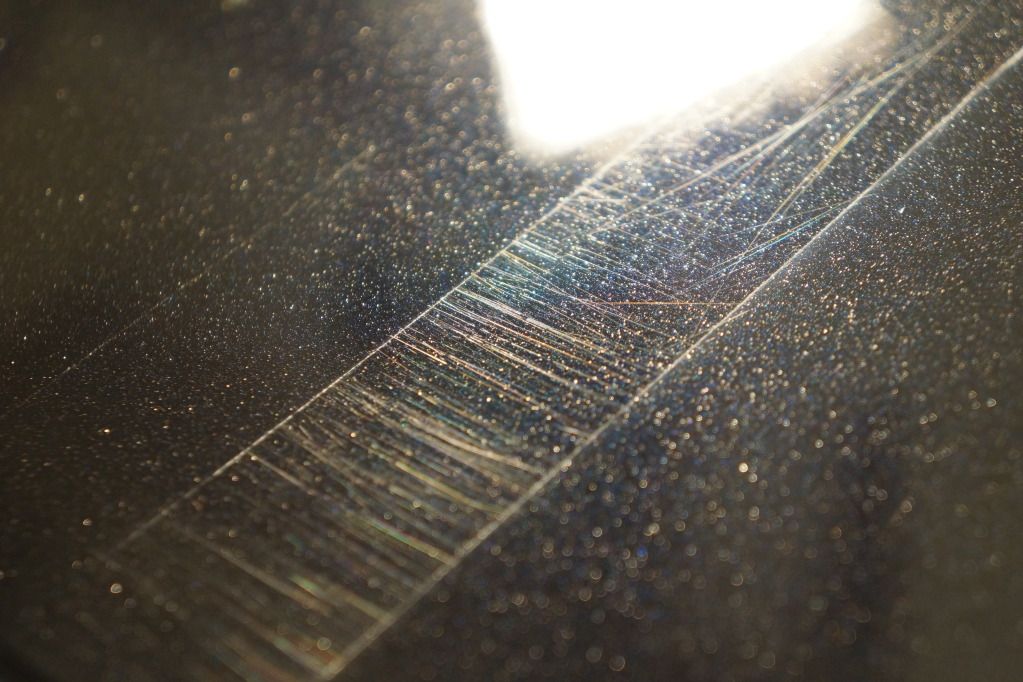 Stu was then given the task of correcting a full half bonnet with no help or advice ,any product and pad and machine and to be finished down and jeweled , glazed and sealed with zero holograms and to be finally inspected under 3 light sources , he had 15 minutes to do this and 15 mins to allow the sealent to cure before final wipe off.
This is what he achieved after 30 mins total. fully inspected and in my opinion pretty perfect for someone that 8 hours earlier hadnt picked up a machine..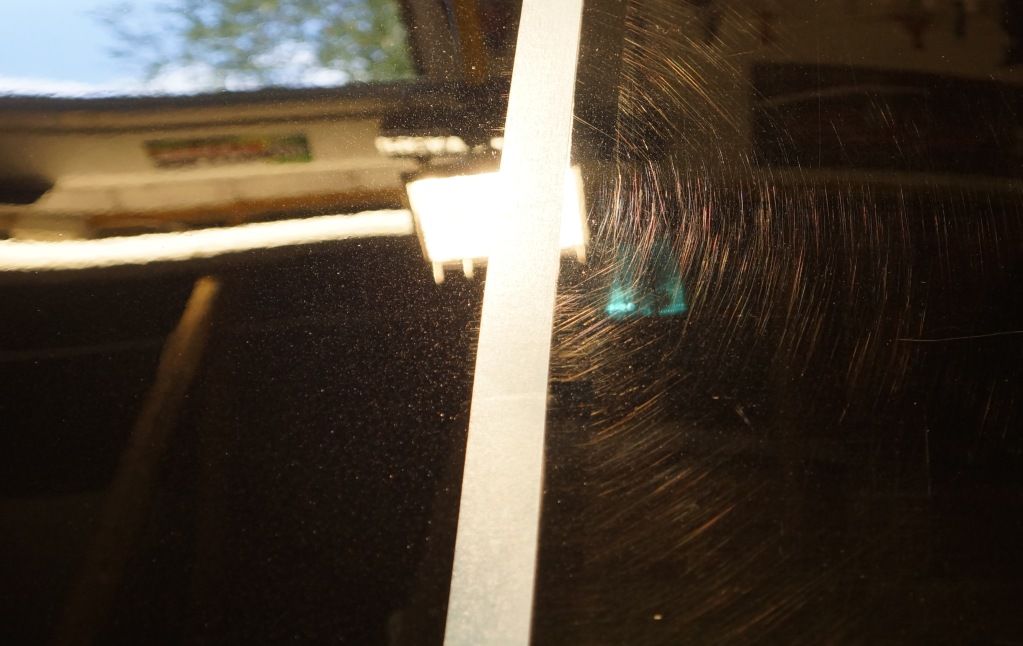 and although not the greatest quality a small video showing his achievement after "A days Introduction to machine polishing by HeavenlyDetail". Click picture for video...
Trainingday 3 :: Trainingbonnet5050.mp4 video by vxrmarc -

[email protected]

@

[email protected]

@file=http%3A%2F%2Fvid115.photobucket.com%2Falbums%2Fn296%2Fvxrmarc%2FTrainingday%25203%

[email protected]

@

[email protected]

@file=http%3A%2F%2Fvid115.photobucket.com%2Falbums%2Fn296%2Fvxrmarc%2FTrainingday%25203%2FTrainingbonnet5050.mp4
Fully booked for september now so if anyone would like info im booking october onwards.. Pm for details..
Regards
Marc