Discussion Starter
·
#1
·
Hey all,
Just thought I'd throw this thread up for you! Been busy of late, fallen a bit behind with images etc. My memory card was almost full, got a TR6 in the garage currently which I have no space on my camera left to take the final images! Being collected tomorrow, so had to make some space today! I found these pics, I was only going to post up a couple but I took more than I remember so can do a mini-write up of sorts.
Some of you are probably already familiar with this car, as it's been posted here before. It belongs to one of Arron's (aka the Borse) friends. Arron had kindly recommended me to carry out some work on the car.
When the car arrived it just had a light dusting of every day dirt and traffic film as you'd expect. The wheels were a bit dirty too. Didn't take any pictures, because at this stage I wasn't sure exactly what I'd be doing on it, afterall, Arron speaks in
Borse Code.
Once I'd de-coded the Borse, it turns out I was to do a hub re-colour (changing from silver to black), polish up the pipes, give it a 'Magic Wash' and remove a couple of scratches he'd inflicted at some point
opcorn: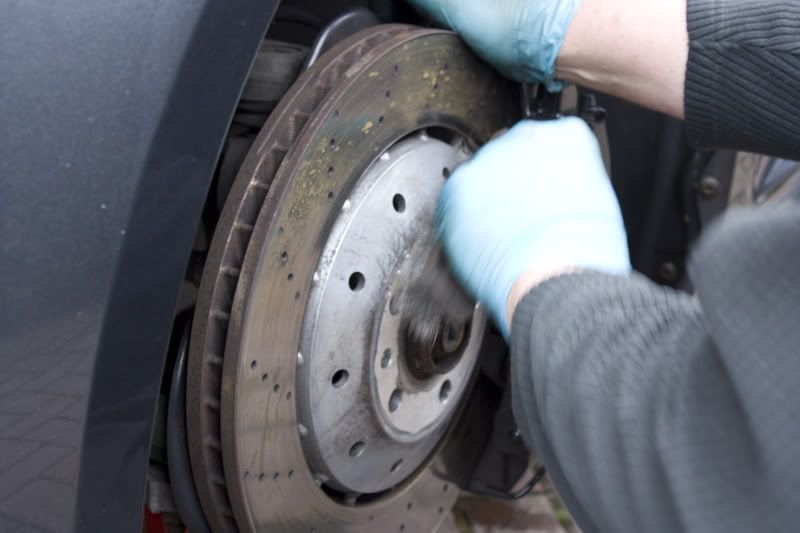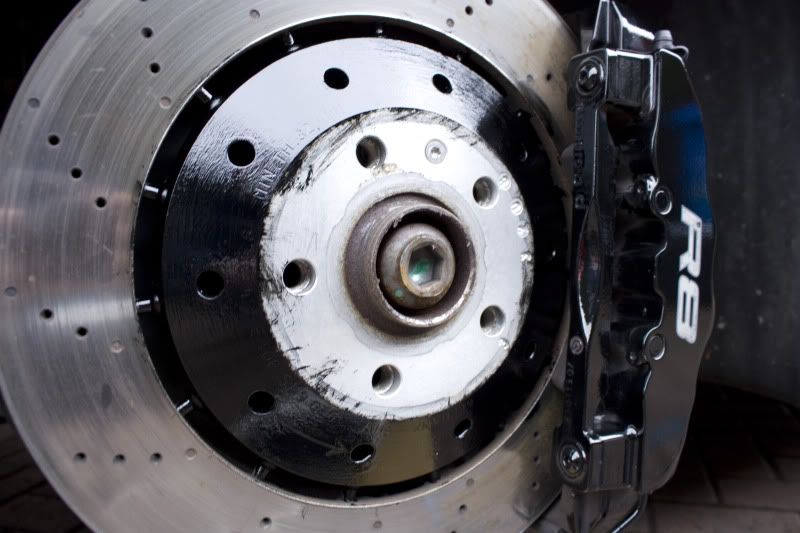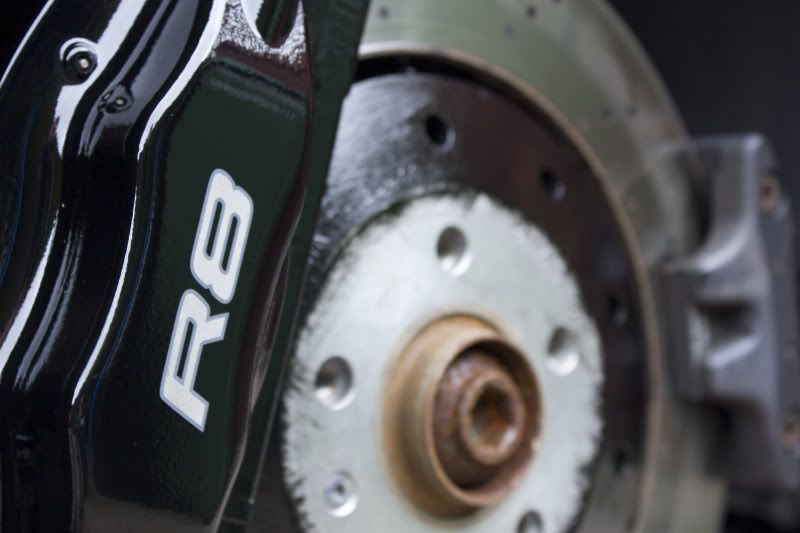 In that final image, you can just make out another caliper. I got a phonecall off Arron about this some 7-10 days after I'd done the car asking me what it was. It's a fair question as not everyone has been around cars for as long as me, so for those that also don't know, the small caliper is a dedicated handbrake caliper. Most supercars these days have them, it's because when they've been driven as they were designed to be, the brakes get super hot and expand - sticking the handbrake on afterwards with a normal set of 6 pots would be deadly, as the red hot discs and pads would bind together!!! The handbrake caliper is only used for the handbrake, and therefore the pad remains cold and will not stick the disc, if red hot.
The pipes;
Some leftovers from whoever 'detailed' this car beforehand.. *cough* Arron *cough* :facepalm: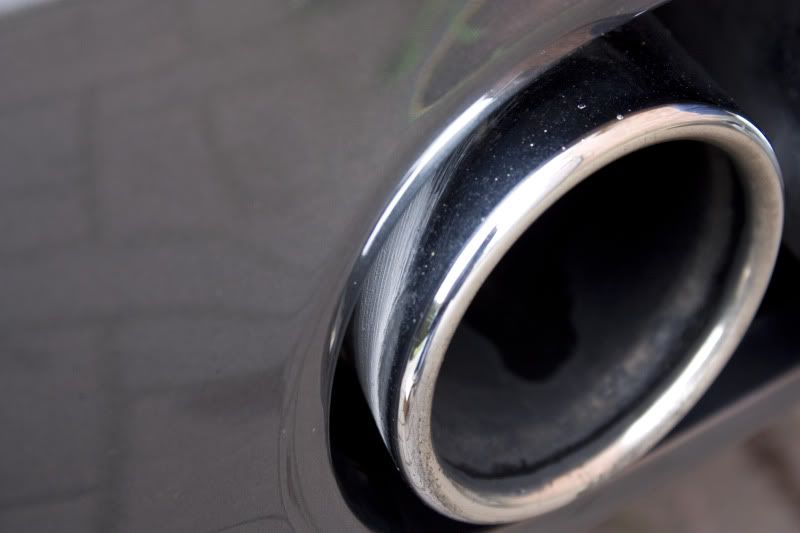 After the Magic touch...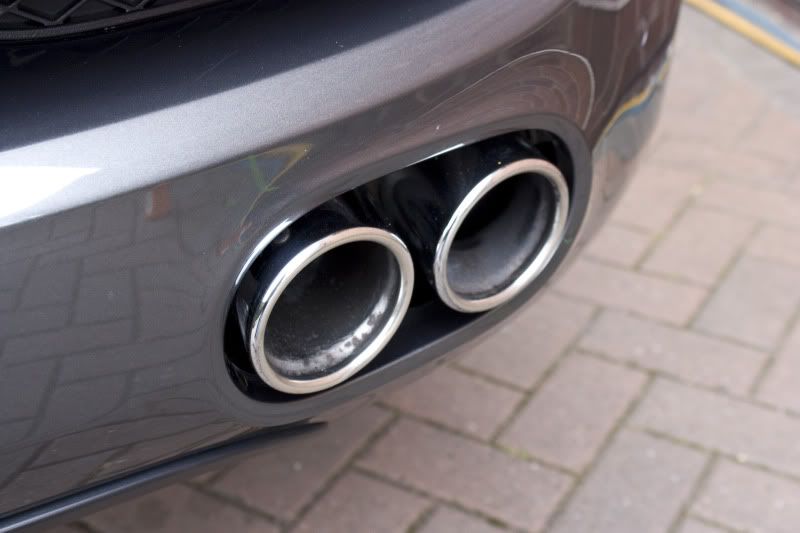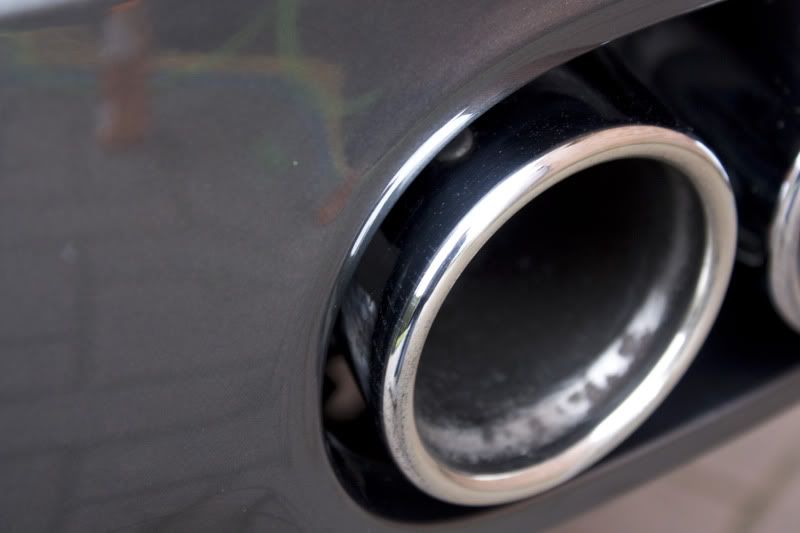 And some shots I took when it was all finished and looking as it should. The car, I believe, is wearing Autoglym HD - I have put a recommendation in to change this as it really just kills off the flake pop. It's a gret winter wax, as it's very durable, but it has it's place. I've suggested it comes back to me for a Protection Detail, and for an application of Swissvax Crystal Rock, which when used correctly, would give this car the finish it deserves
It looks alright though, considering I only had a few hours with the car. Surprising the difference a Magic Wash can make with the right products and wash method..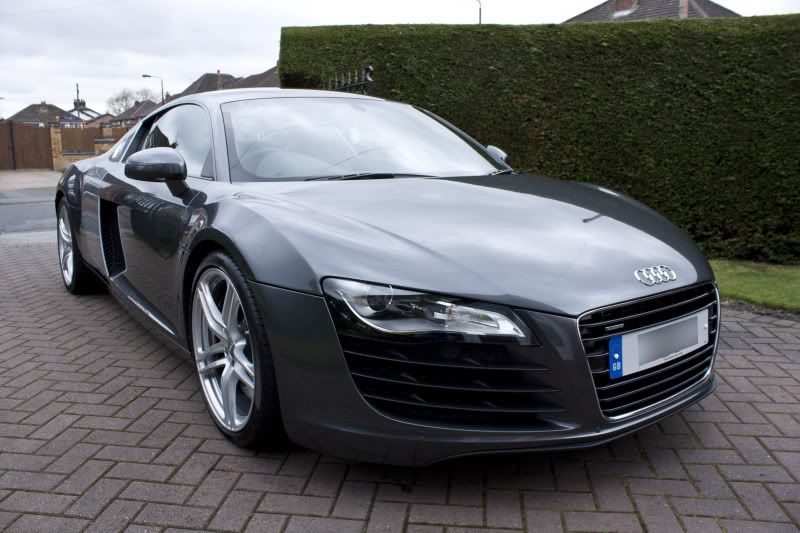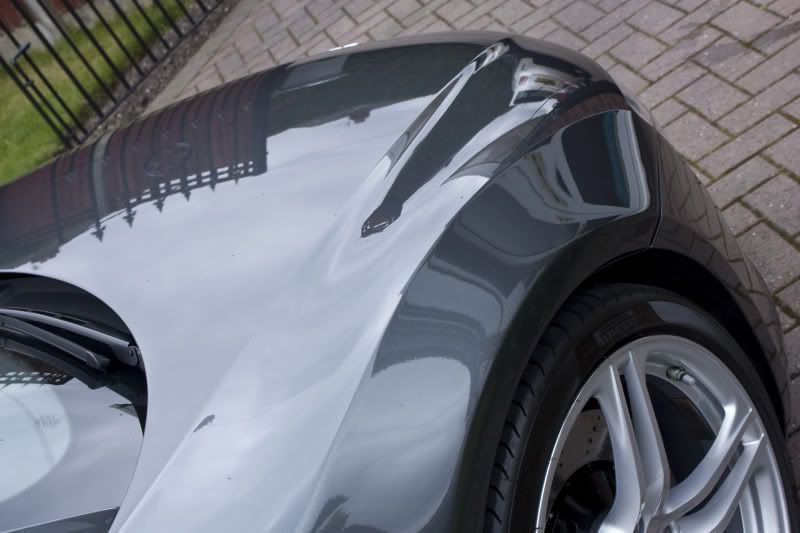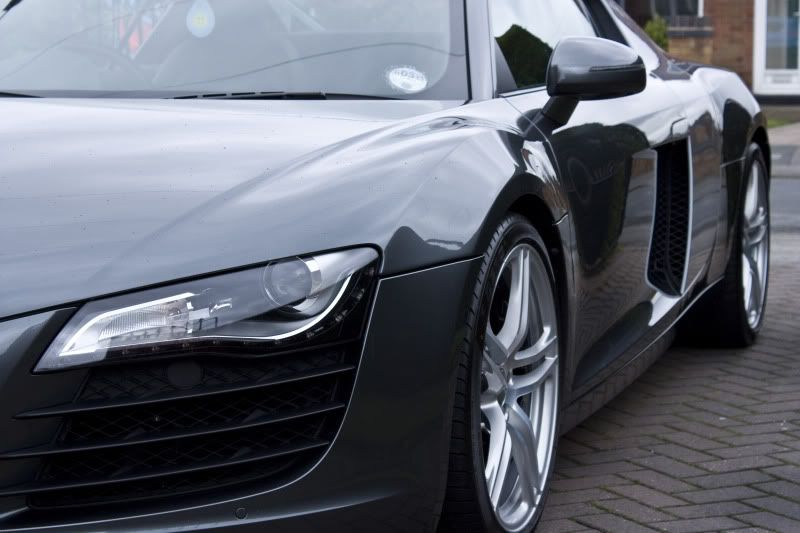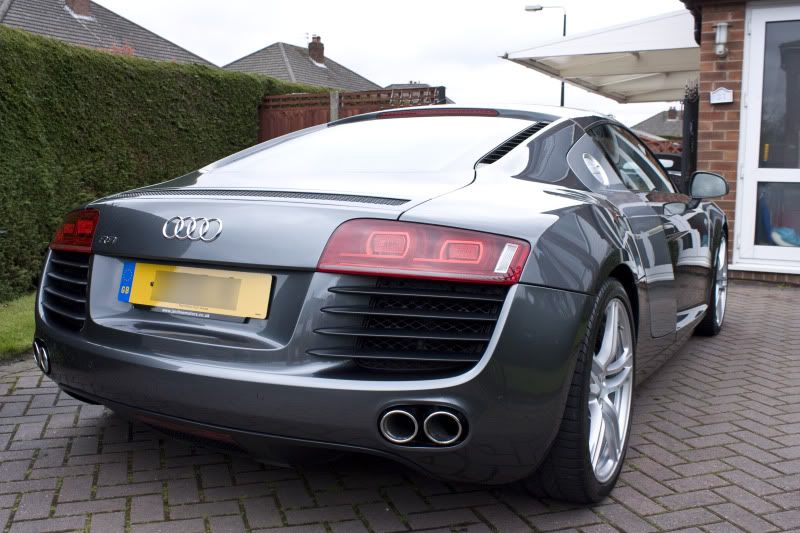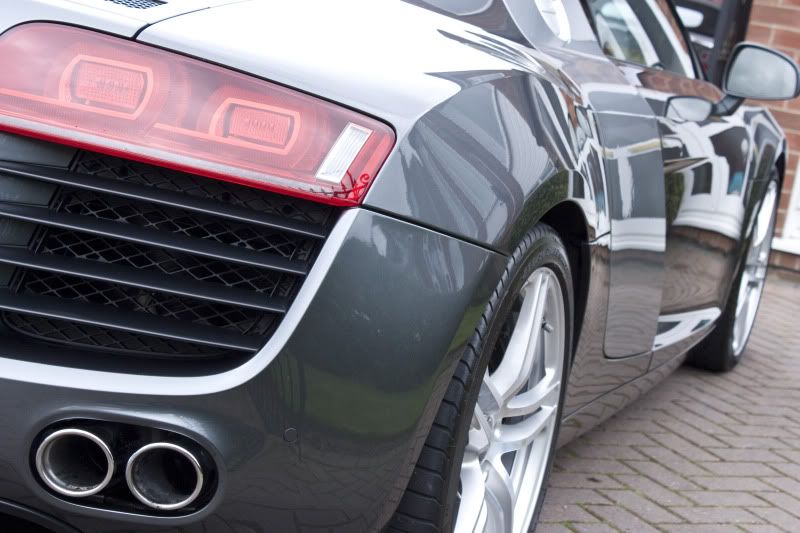 Final shot of the day, as this was the main part of the job - the black hubs now drawing attention to the impressive brake setup. An excellent choice.