Hey guys,
Just thought I would post some pics of the new car.
I managed to give it a good wash, clay, polish and wax over the weekend.
Sorry for the bad pics and bad editing.....turns out paint isn't the best editing tool!;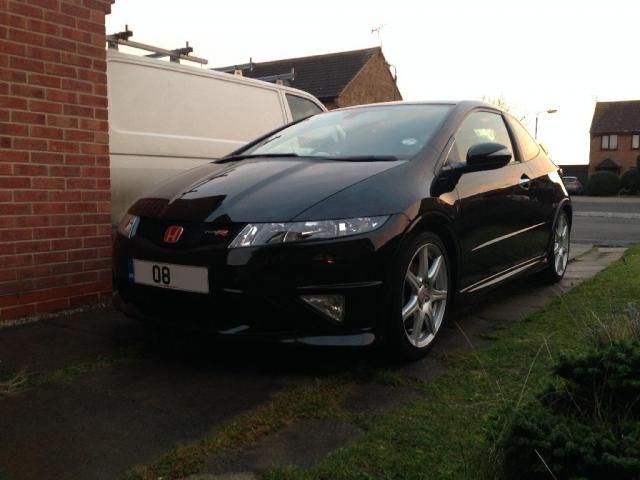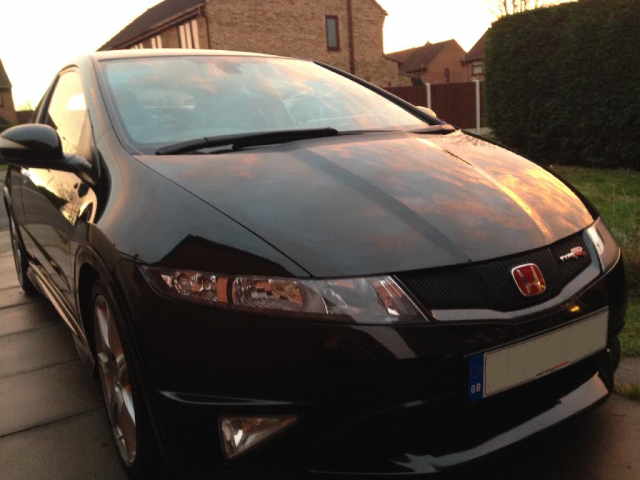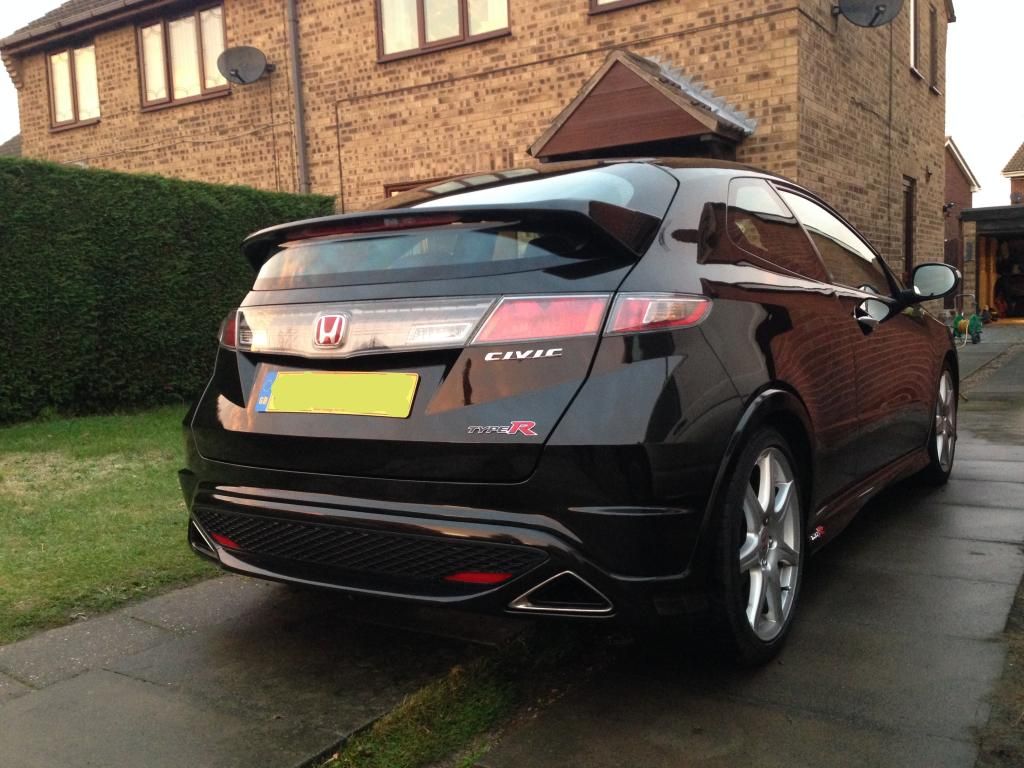 Obligatory beading pics: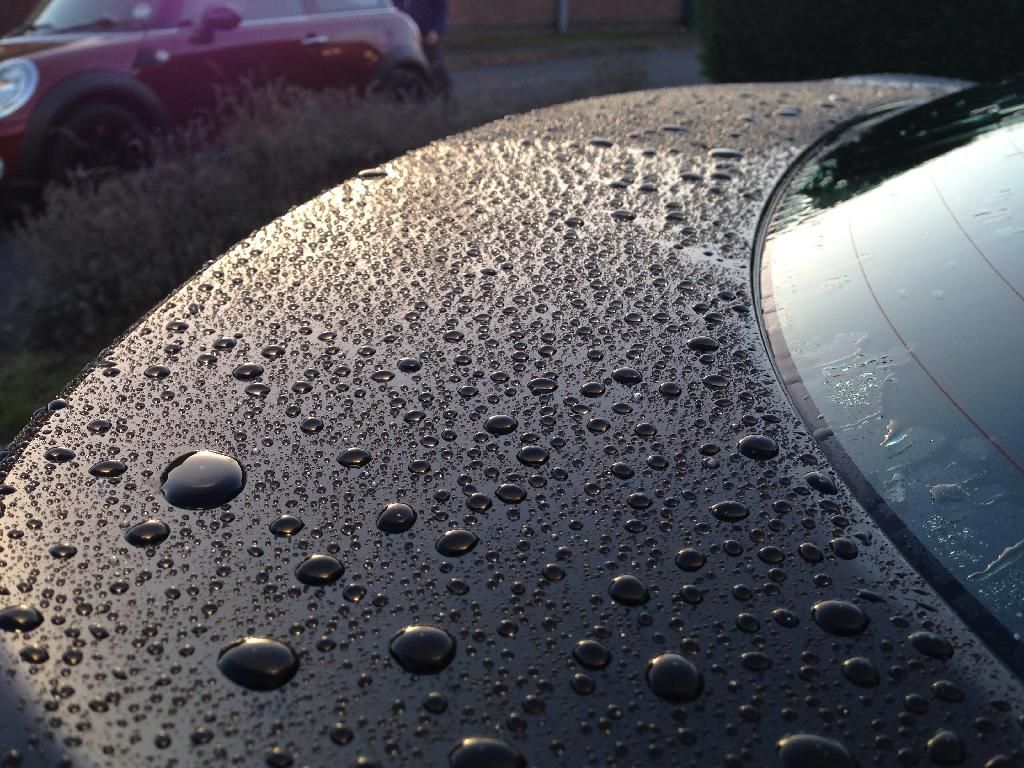 Reflection just after being clay'd;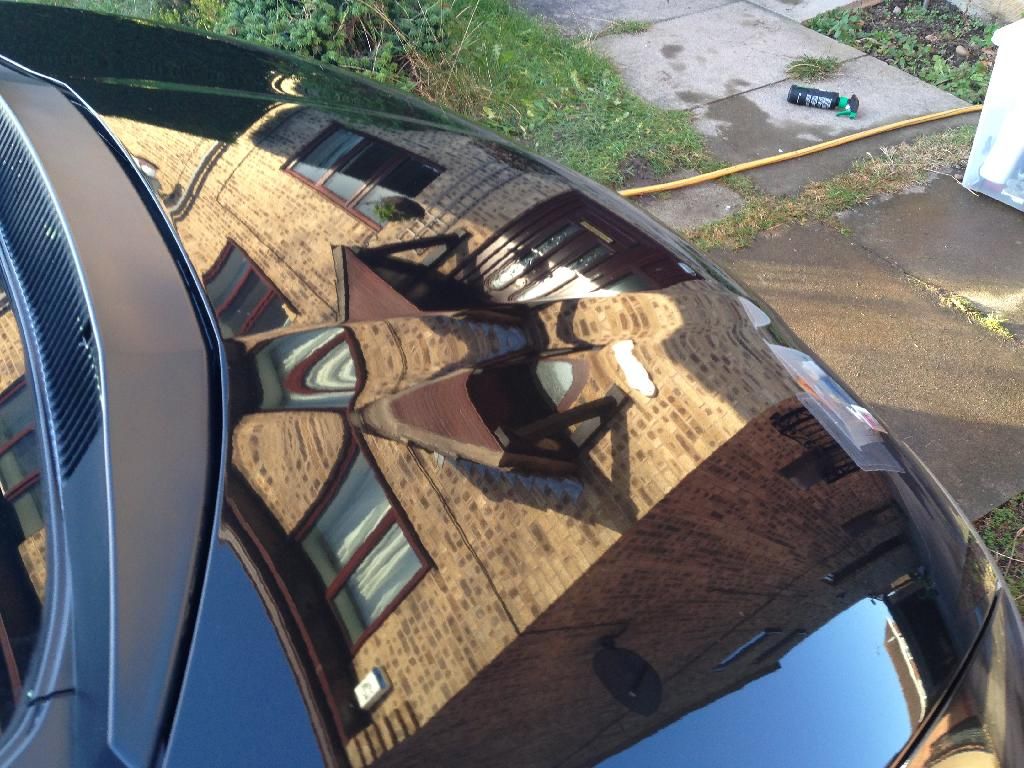 Letting the wax haze;
Reflection after waxing;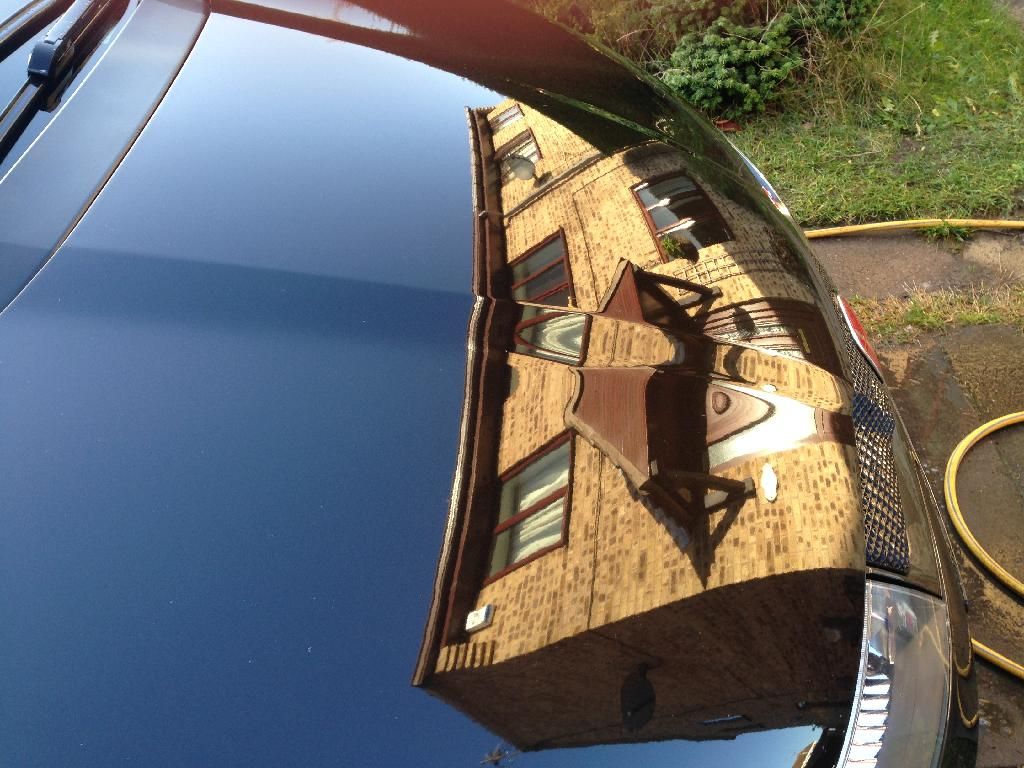 Products used;
Dodo Juice Born to be Mild + Meguiars lambswool mitt
Meguiars Clay Bar + Born to be Mild and water as lube
Meguiars Ultimate Polish + Meguiars foam applicator pads
Dodo Juice Blue Velvet Wax
I also used very watered down Bilberry on the wheels.
Any comments welcome.
Cheers
Rich