So here she is.
Collected her on Thursday 30th September 2010 so shes been in my possession for a little over three weeks. I havnt been able to get any real photos of her yet as I damaged my camera on holiday so its been in for repair BUT I finally got it back last week. Finding the time to give her a good clean is another story though so I STRESS these photos were taken after a very QUICK clean, literally spend 45 mins (quick wash, dry and finish).
Specifation:
2007 '57' NHB FN2 Type R GT NAV+HFT
28k miles
2 previous owners (first being Honda dealer as its an Ex-Demo)
Usual GT Refinements
Cruise Control
Climate Control
Hands Free kit
Reverse Parking sensors
Auto lights
Auto Wipers
Etc...
I'm still getting to grips with using my camera; for those interested its a Fuji S100FS Digital Compact. The quality of all the photo's isnt great but I'm still very new to the world of photography.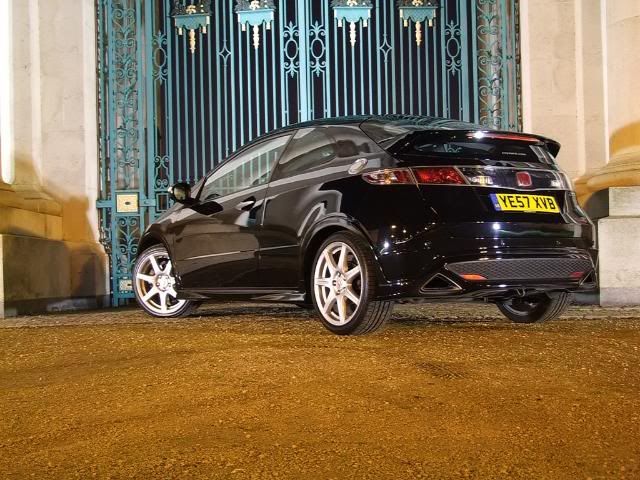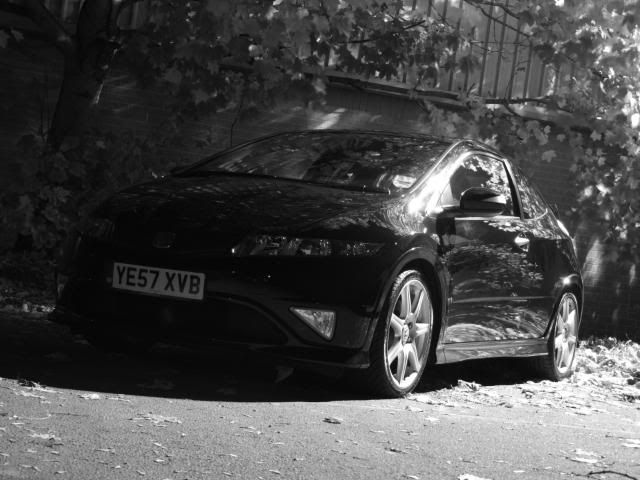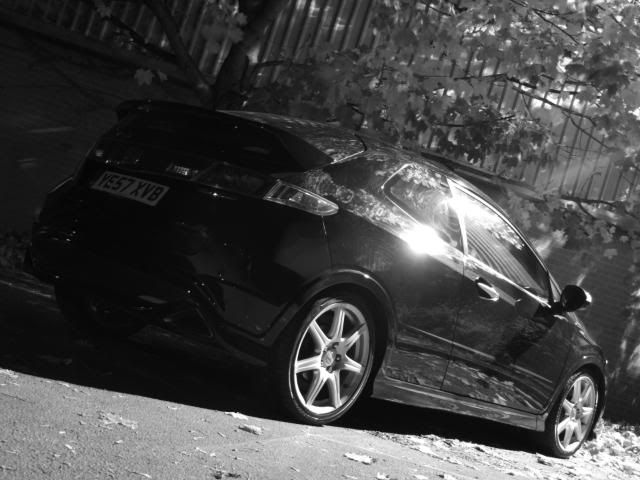 My Previous cars are as follows
Vauxhall Corsa B (First car at the age of 17)
Volkswagen Golf MKIV
MINI Cooper.
I'd owned my MINI for 3 years and it was unfortunately written off. In short - A young girl failed to give way to me as I crossed a roundabout and proceded to plow into my front n/s. This somehow caused an Electrical fault and my car caught fire within 15 mins and burned to a crisp.
So my MINI went from this: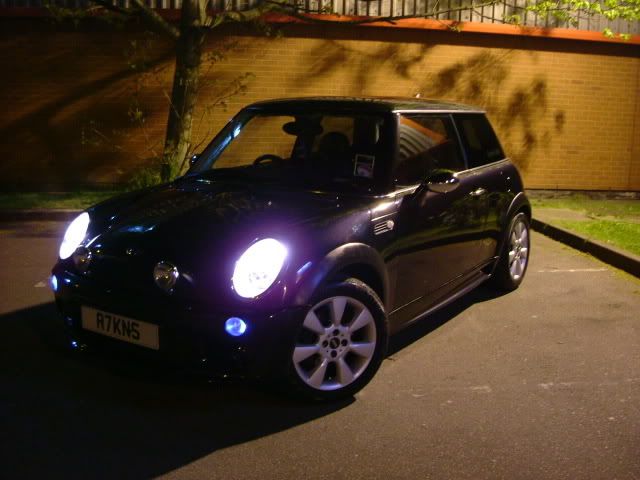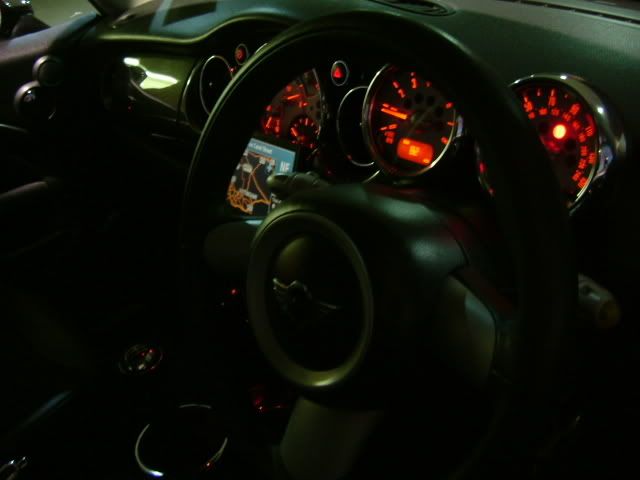 To this:
And to say I was gutted is a gross understatement. I was literally in tears, especially as I had to watch her being loaded onto her hearse and taken away to her final resting place.
So when replacement time came around I innevitably toyed around with the idea of getting another MINI. I had my eye on a couple of Cooper S's and test drove a few as it was a logical upgrade from mine and I was now in a position to insure one reasonably (given that I'm a bit older).
I'd also been and test drove a couple of DC5 Integra's which I was wholely impressed with but I'd always been drawn towards the FN2 CTR. Purely for its image and the dash board/**** pit set up. The performance hadn't entered my mind but until I'd driven a DC5. I made a deal with myself that if the FN2 drive was remotely comparable to that of the DC5 then thats the car I'd have, and it was.
The main reason I opted against the DC5 in the end was because I've got a 2 year old daughter and I just felt this was much more family friendly when you consider the back seat and boot space there is and also because my other half does drive my car from time to time (as a treat when I let her) and I wasnt sold on the thought of her driving a DC5 with my daughter in the back lol. Its family friendly but once I'm in the car on my own, its true ambition can then be fulfilled which, at the age of 23 makes it a pretty perfect car for me.
I'm completely sold on the car. Theres the odd niggle but nothing that remotely puts me off or makes me regret buying it. The power is insane and its delivery is so smooth and relentless.
When I was looking at FN2's I opted against going for one with Rage alloys as I didnt want the ride to be too firm when I do have my daughter in the back but I've since changed my mind and I think I'll soon be on the market for a set and also a GP kit.
Niggle-wise, theres the obligatory stone chips but fortunately for me I have been able to get hold of an un-used Dr Colourchip pack (Courtesy of R-2, thanks again Andrea!) so when the weather picks up I'll give it a good go.
Anyhoo, that'll do for now.
All comments on the car and photo's are of course welcome, positive or not.
Thanks Guys!
Chris.