Picked up my second type r last week after selling my SS civic type r.
Still loved my Ep3 but just wanted a change and a something more modern. Anyway a train down to stoke on trent last week and came back with this. (with one of these on my face the whole way home :-D ) :lol:
Comes with a some extras, Sat Nav, Rages, HFT, And park ass. After a an hour of fiddling about with all the toys i had figured everything out. The whole phone/ipod intigration is great all worked through the sat nav screen. Previous owner looked after it really well immaculate inside and out just what i was after as my my old civic was mint.
Already added a few bit n bobs:
White sidelight bulbs (from james MR JP CTR) as the oem one's look crap next to the hids.
Wind deflectors: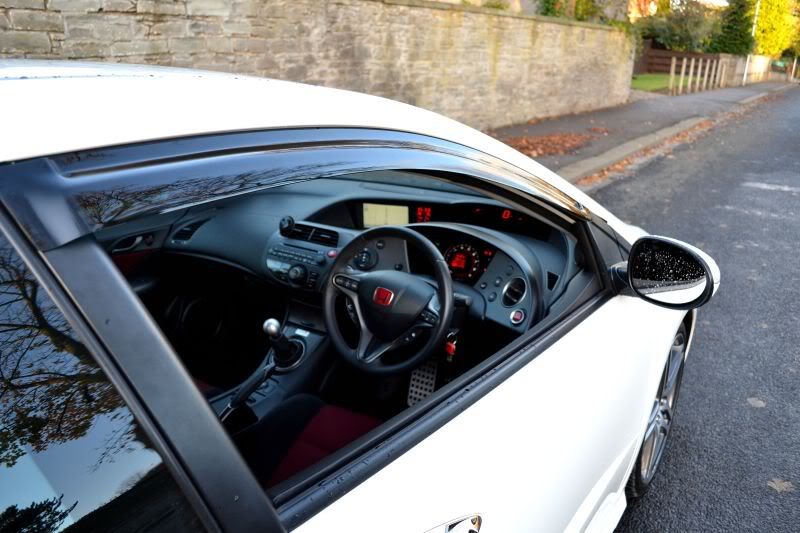 Postman Brought me this today
On holiday next week so will get round to fitting it. Insructions dont look to bad just clips, screws and uncliping some trim.