Hello. You may recognise me and my EP3 30th anniversary from other forums (I'll put pictures of my old car at the bottom of this post).
Last week a bought this 2008 FN2 in black with ~51k on the clock.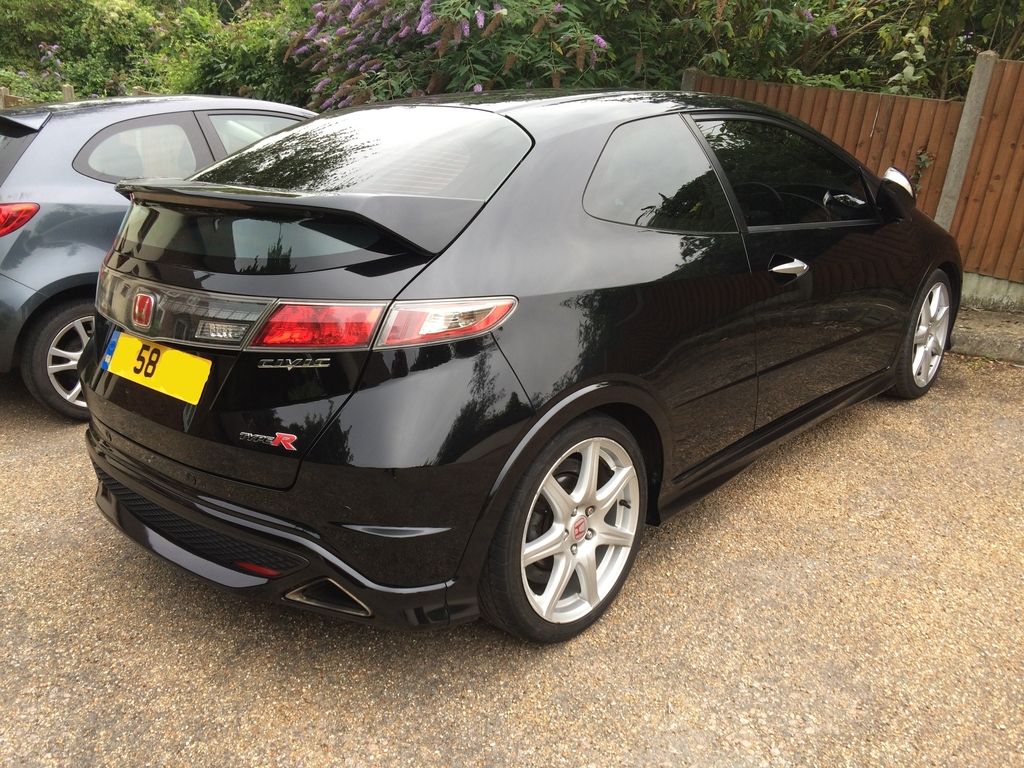 So far my opinion of the car is that it's not as urgent as the EP3. Although it's a little less raw, it is a lot more comfortable to be in, and the interior feels better built. It reminds me a little of my old Golf GTI with the improved interior. It's an obvious comment I know, it feels like a different car. Like Honda's priority's changed between the EP3 and FN2. I am sure that this is old news to most people.
The car itself had very dark, possibly illegal tints in the front windows. Worried about getting pulled over, I took them off over the weekend. It was not to difficult. I used a steamer and it took about half an hour in total to heat up and pull them off in one strip.
The indicator on one of the mirrors had been broken. So I ordered a replacement from Cox (great service be the way), along with a new set of mats as the old ones are tatty fakes. And also a nerdy red H key cover. I'll put it all in the car once / if the rain lets up. If anyone can give me pointers on changing the mirror indicator I would be very grateful.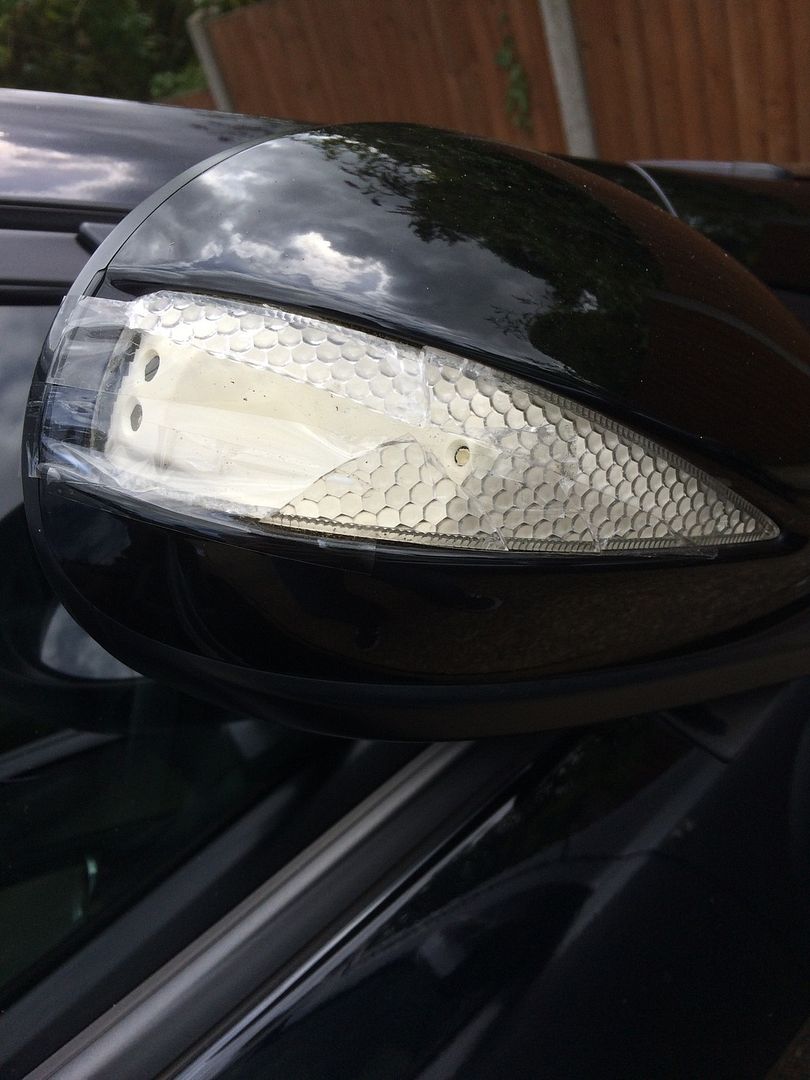 And the final update I have at the moment is that I had ordered some bits for the new house from Homebase. The delivery lorry managed to give my new car a tap. I've made a complaint already, so fingers crossed they'll pay up for the repairs without kicking up a fuss.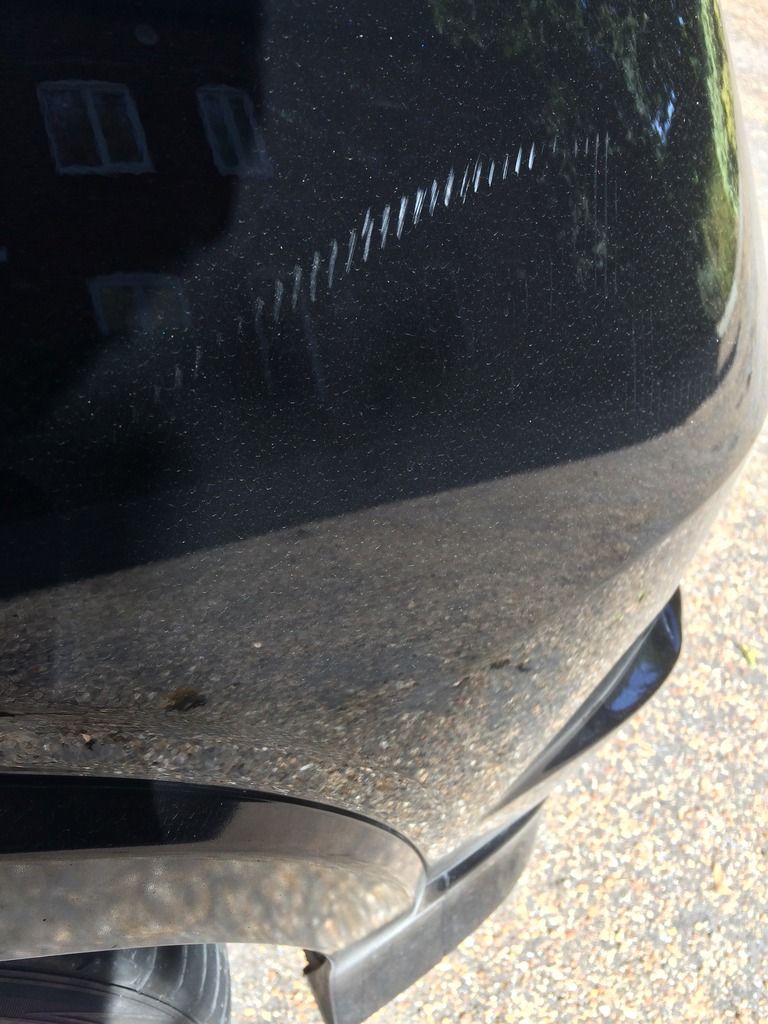 Plans for the future: For now, as I will be doing more miles than I did in the EP3 I plan on changing the tyres for some Eagle F1's before winter. I was very impressed with them on my last Type R.
And when I change the brake pads I will probably get some braided lines as well. Maybe at some point in a year or so I'll look at getting a FRSU done. But right now I think I'll just enjoy it for what it is.
My old EP3 as promised at the start of my post.