Discussion Starter
•
#1
•
After 6 months of toil, effort, and frustration, here we are.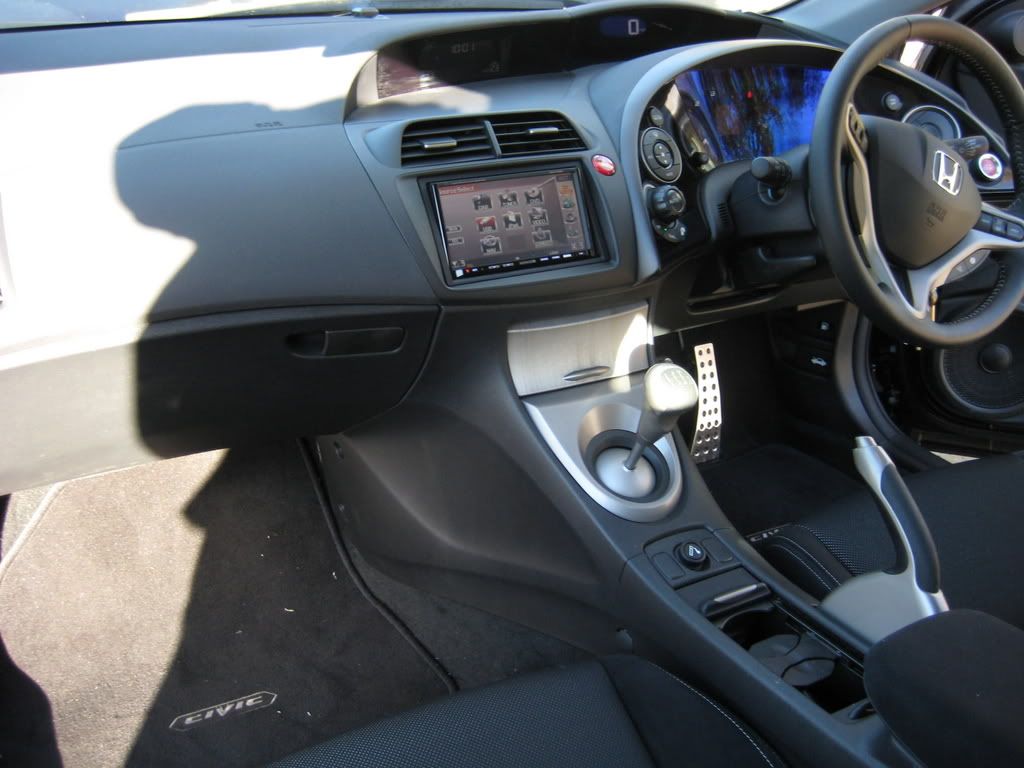 You don't want to know how much cost and effort this was, buy my god it looks fantastic and works brilliantly.
So, to answer your questions:
1. My car is a Type S GT and not only are all the heater controls still working, so is the dual heater control also.
2. The steering wheel controls all work, including the channel changing and holding down controls to skip whole albums in MP3 mode
3. It's a Kenwood flip down head unit with MP3, DVD, Video CD, DAB* (see later), aux video, tuner and the bluetooth head unit
4. I'm using the Kenwood bluetooth hands free as the Honda one is an utter POS
5. The LCD still works but naturally the radio station names or track names do not appear (but nothing spurious appears either)
6. I have also got an external DAB receiver BUT there is no obvious place for the aerial. The small area of metal roof is full of mechanisms that make fitting a DAB aerial there impossible and the quality of the glass mounted and internal window aerials is pants.
7. It looks and sounds amazing.
There you go. The company who did all the work couldn't believe how tricky this was but the quality of their effort is outstanding. They're called Huets and I can't imagine many other companies would be able to do what they did - and I'll go into detail if you are curious.
Whew!