Discussion Starter
•
#1
•
Thanks to
immelman's How-To
, I'd thought I'd get round to cleaning my EGR valve today, even though I don't appear to be suffering with any particular engine issues.
So with all my sockets, wrenches, spanners and new gaskets, I ploughed on.
That was until I had to undo the 2 8mm inverted flange bolts.
Try as I did neither of the bolts budged. I tried WD-40, a blowlamp, even buying another better quality 12mm socket, but nothing worked.:scream1:
After a good deal of f'ing and blinding, I decided to remove the front slam panel (crossbeam) to try and improve access and leverage. It was then and only then (I'm ashamed to admit) that I realized that as a complete pleb, I had been tightening up said bolt instead of releasing it!
Note to self - Lefty loosey, righty tighty! [smilie=dunceblock.:
The rest was pretty straightforward, as explained in the How-To.
The amount of scum I scooped out was surprising to say the least and a spray of Wynns Diesel EGR3 helped to get rid of a good deal of it.
Before and after Pics...
[B]Dirty Manifold[/B]
Dirty EGR valve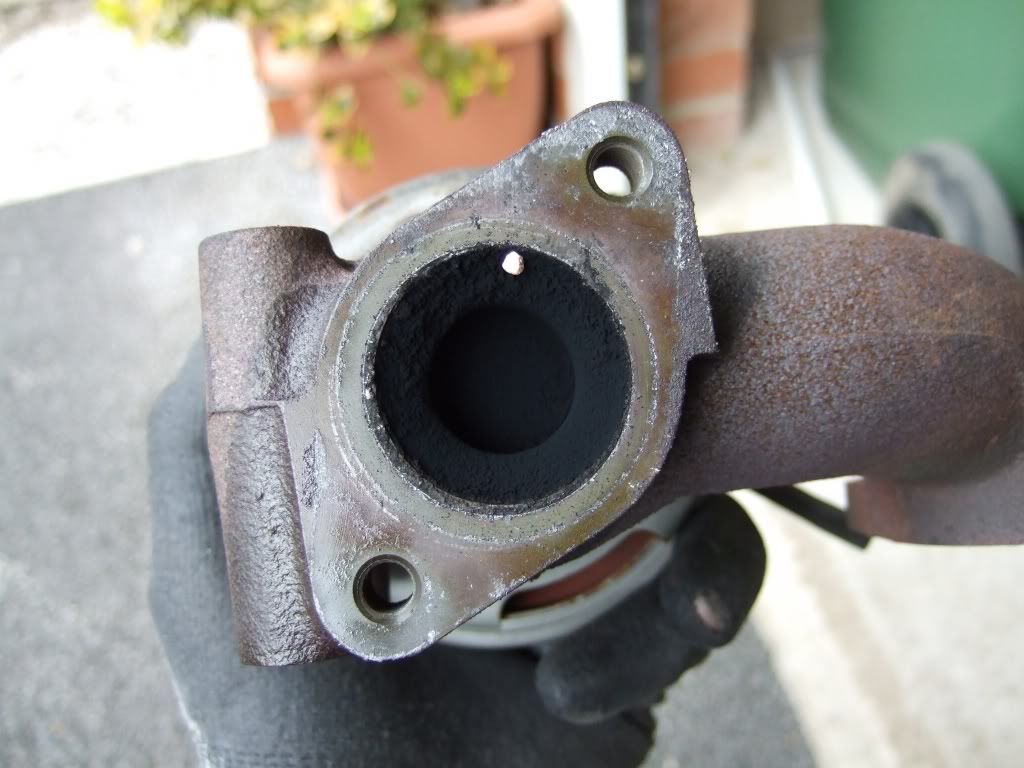 Dirty EGR Pipe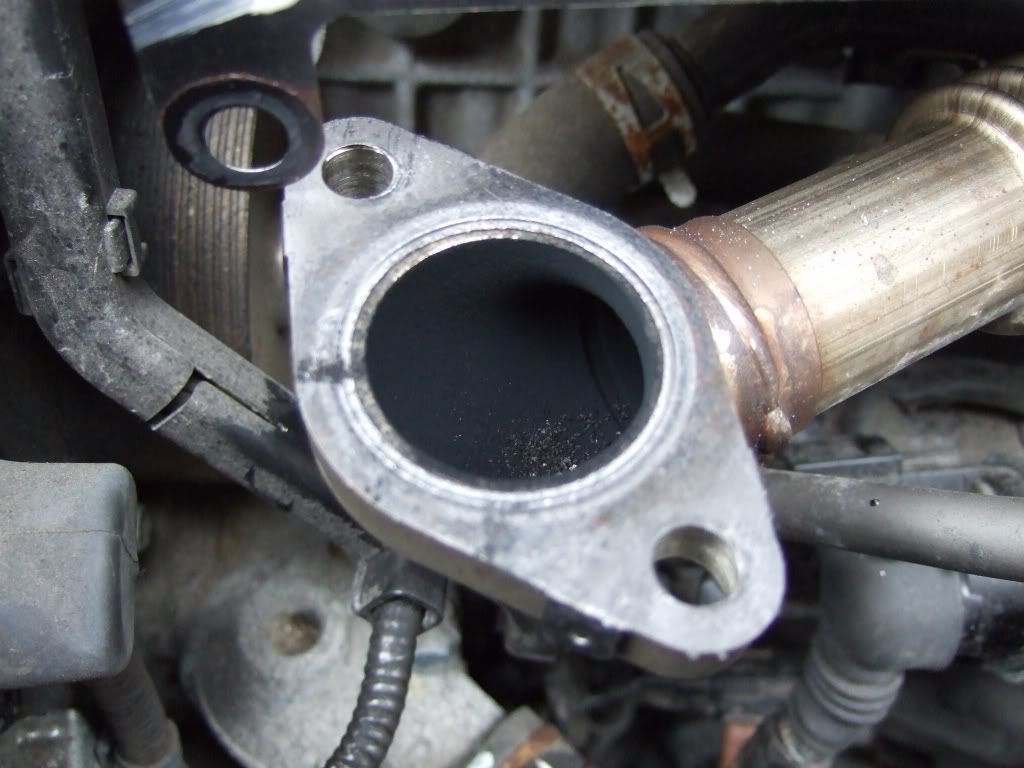 A sample of crud
Clean Manifold
Clean EGR
Clean EGR Pipe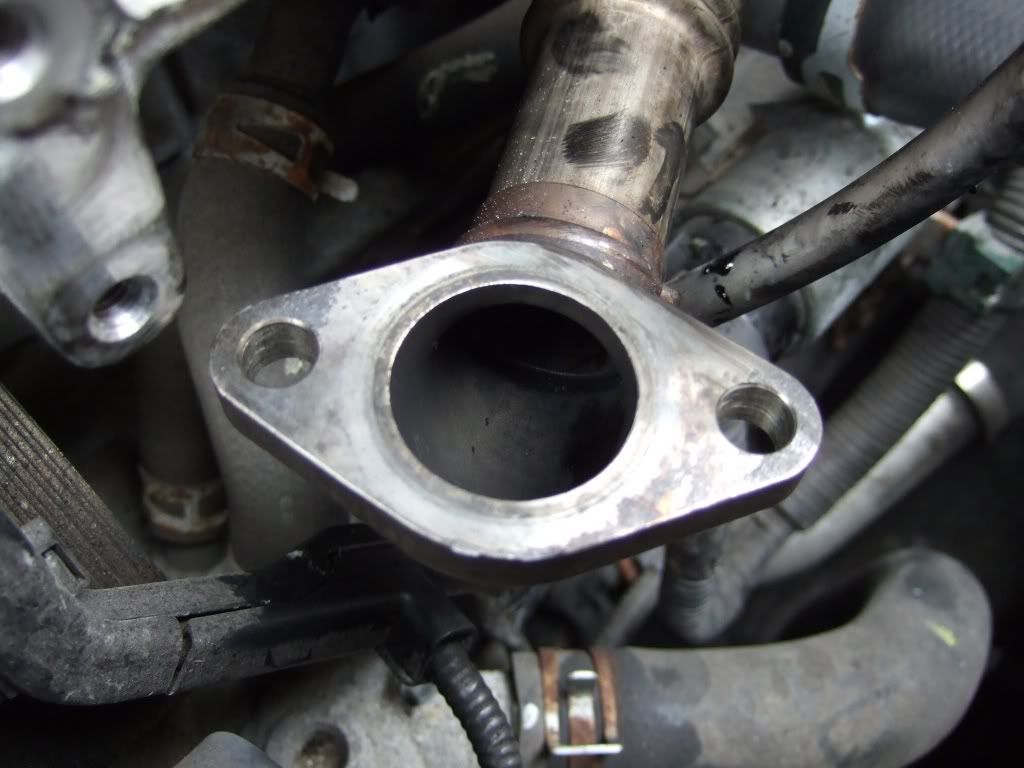 Wynns Diesel EGR3

Hoping for some positive results, after all that!