Discussion Starter
•
#1
•
OK perhaps "family" is a slight exaggeration
but seeing as it was such another glorious day the wife and I decided to take the dog for a drive and a walk.
Normally the wife's Jazz is the vehicle of choice for carting Dooley around, but ever since we found out Mrs Olas is expecting, well she seems determined for me to get it into my head that the CTR is going to have to work just as well as a family runaround as it does Dad's toy :facepalm:
So that's that then, we're taking poochie out in the CTR - end of. I'm just hoping the firm ride doesn't play havoc with his guts...
Car is nice and sparkling after a 4 hour clean inside and out early this morning:
Just need to empty the boot to make way for my new passenger...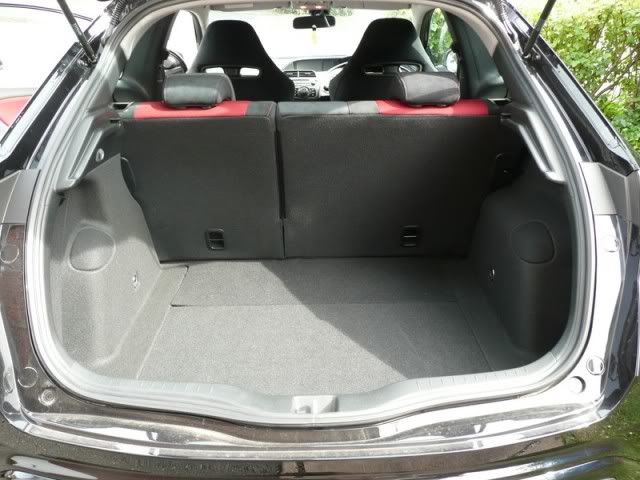 And grab the dog crate from the boot of the Jazz...
Bit of a pain to get this in the CTR boot, despite being a lot bigger the slant of the rear window means I'm forced to drop a rear seat (old shape Jazz has an almost vertical rear screen). Insert dog and away we go!
No drama in the car, he settles easily enough despite the bumbs! I did take it easy through the bends though. Make a stop for refreshments on the way home...
Tim Hortons just outside Shrewsbury first - anyone who has ever been to Canada will know just what an important discovery this petrol station is. The best coffee and donuts in the world (except the UK coffee isn't anywhere near as good as the stores in Canada). The wife is Canadian so blame her, she got me into this!
Dooley wonders if anyone is actually going to let him out of this crate...
This is what all the fuss is about people!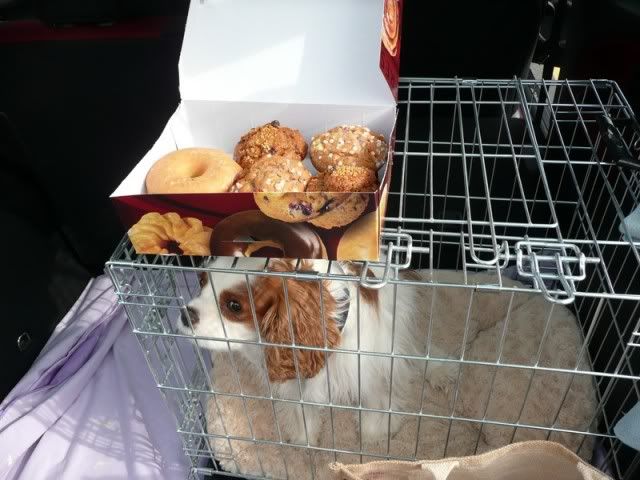 And yes we did share...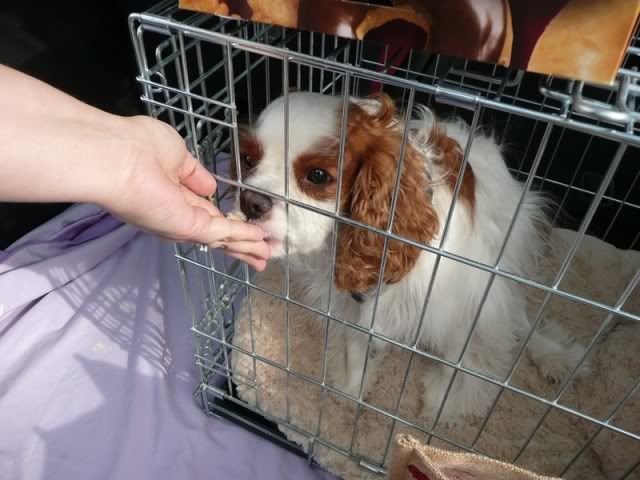 But it was too hot for coffee, so over the road to Starbucks for something cooler. And we had to share them too!
So there we go, first day trip with the dog and the CTR performed admirably. And there aren't even any dog hairs in the boot!
The things we do for our loved ones, eh? Blimey and come December I'll have another passenger to think of too
Cheers
Nick