Anyone know of anything to do with getting a aux in a 2007 type r gt with a sat nav? Had a look at connects 2 but can't get anything that's compatible with having the satnav
Hello mate, you can get an aux kit off ebay such as the one linked below, you plug it in the back of the audio unit and I ran the cable out of the little pocket above the gear stick.
tricks the system into thinking you've plugged in the cd changer and works very well.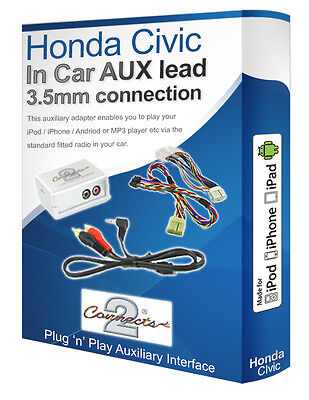 Find many great new & used options and get the best deals for Honda Civic AUX lead, iPod iPhone MP3 player, Honda Auxiliary adaptor kit at the best online prices at eBay! Free delivery for many products.