Ive been a member on here for a few months now, great forum for information and advice for my FN2.
Quick bit of my car history.
I started off around 10 years ago with a starlet turbo.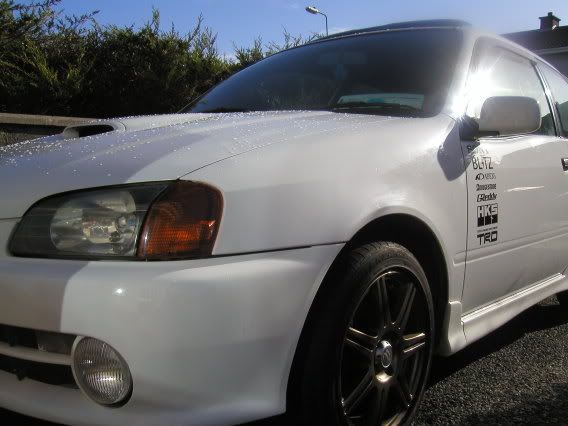 When i first got it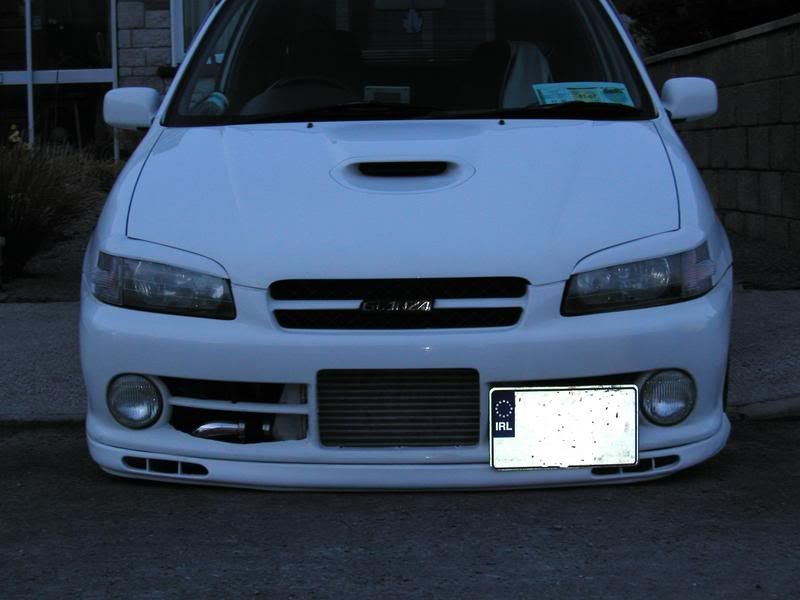 After a few changes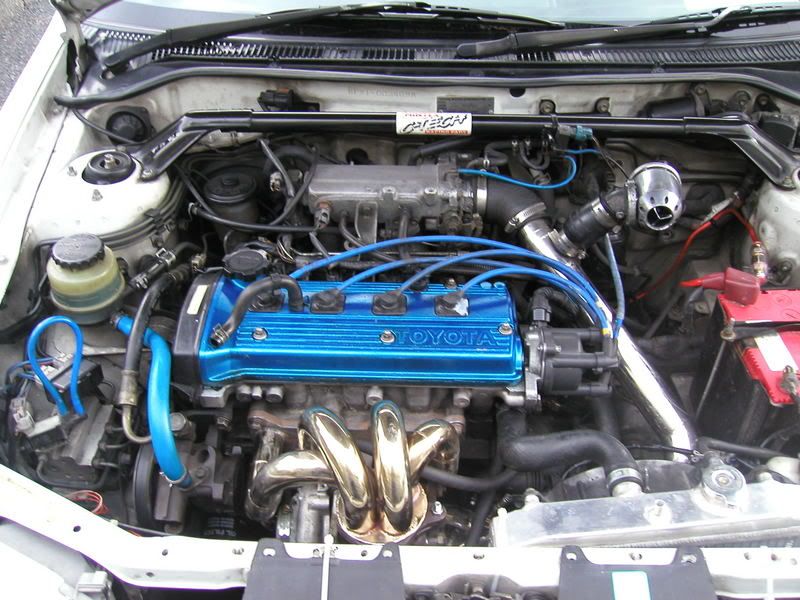 TD04 turbo kit
I had the Glanza for around 2 years. Started 100% and i ended with 210bhp from the TD04 turbo. It was fun with a such a light car.
My next car was a Civic eg with a K20 conversion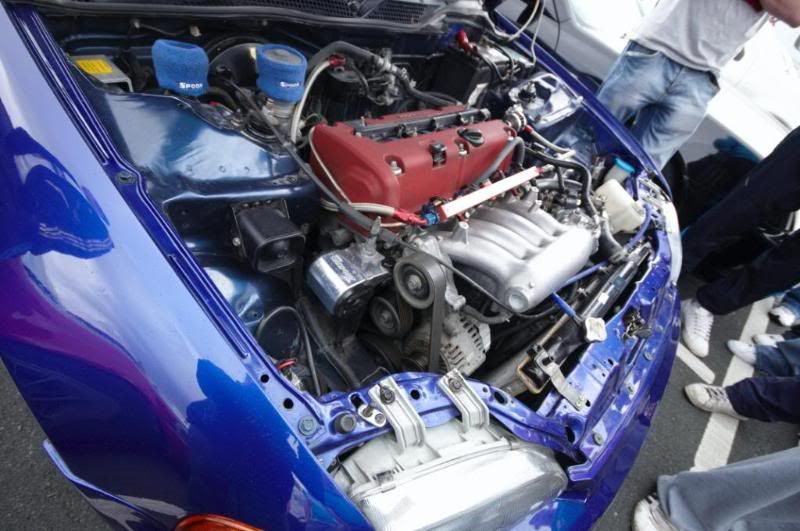 I had this car for around 3 years. I had it on the dyno and it made 236bhp.
Again it had very good power to weight ratio
I sold this car to fund my college fees as the big recession had made me redundant.
So four years in a 1.4 civic run a round i finally bought a 08 FN2 Type R GT in November 2014
First night i brought it home
I had been looking for a while for an FN2.
There wasnt that many for sale in Ireland when i was looking. I was contemplating going to the UK to pick one up, but the VRT was making it fall outside my budget.
This car then came up and i went to have a look.
It had 2 previous owners and a full service history book which is rare in Ireland.
It was in need of a good polish and the wheels needed a refurb.
Mechanically it was sound. So i made an offer and drove it home a few days later.
I was looking for a Milano red car at first. But when i went to see the car in the flesh the bronze looked nice.
So the first few things i had planned for the car were;
Full service,
Castrol 0W30 fully synthetic
Genuine honda oil filter
NGK spark plugs
New gear gaiter
Type R stickers and front badge
New ARB & drop links
New SOD for the passenger side mirror as it wasn't closing
Cox motorsports sorted me out for all of the above, as there really isnt too many place locally that i can the parts that i want.
I did pick up a new Honda battery from my local Honda dealer.
I prefer to all the work on my car myself. This way i know it will be done right.
Looking back through the service history book and i saw that a Honda dealer had used 10W40 semi synthetic in the car during a service!!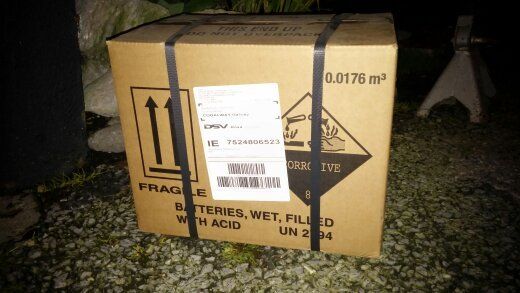 I installed the ARB in literally 10 mins they were very easy to fit. You can see the difference between the old an new.
The drop links were a different story. The bolts were just seized. So i had to get the angle grinder out!
Next on the list was to get the wheels refurbed.
So i brought them down to a local shop who make custom brake lines, aluminum radiators and intercoolers and luckily for me they powdercoat as well
Car radiators Auto Radiators Ireland Radfix Automotive truck Radiator Suppliers Galway Motor Radiators Radfix car
They came out perfect. So at the same time i got rid of the crappy tyres that were on the car and got a set of Goodyear Eagle F1 Asymmetric 2.
What a difference these tyres made. Superb grip in the dry and very impressed in the wet too.
Next thing to change was the standard head unit. Picked up a Pioneer with a built in hands free. Picked up a connect 2 facia and connection set to let me keep the steering wheel controls. This took me longer to install than i had planned but a bad hangover didnt help.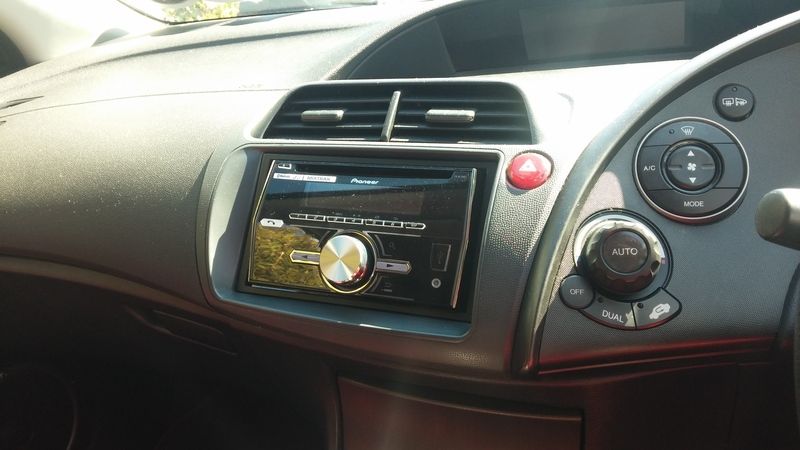 Had to get a set of Ricks footwell lighting kits too
And JP sorted me out with a full set of bulbs for the interior and exterior. Great difference they made. I hate the standard orange light from the standard bulbs.
I will upload some pics of the bulbs when its dark.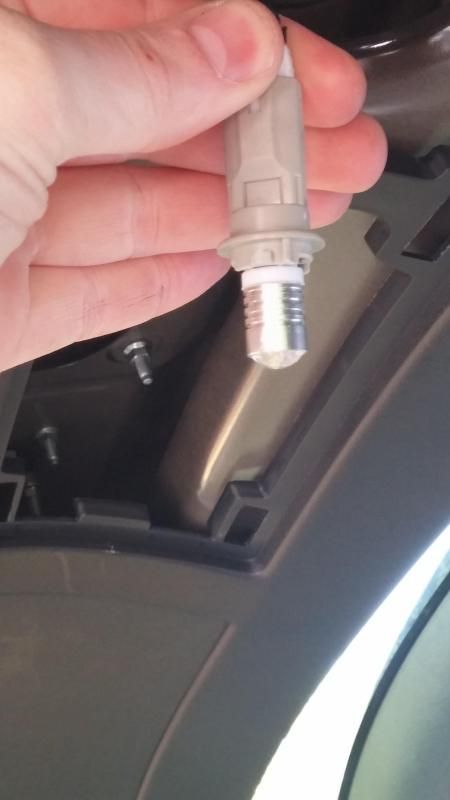 With day that was in it today i did a clean and a polish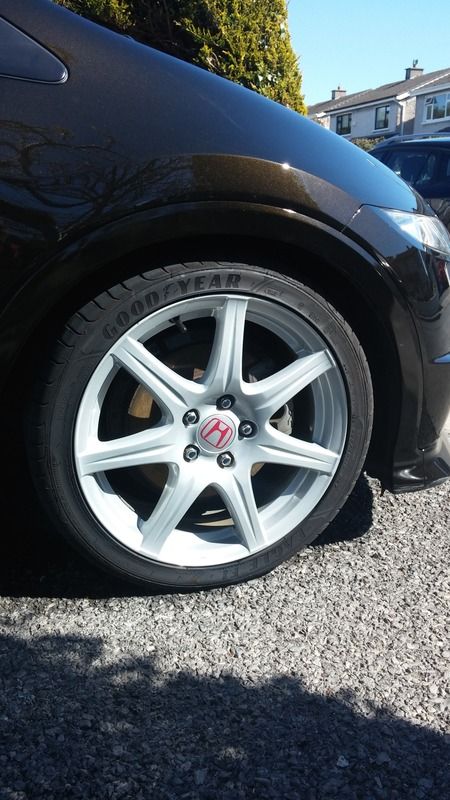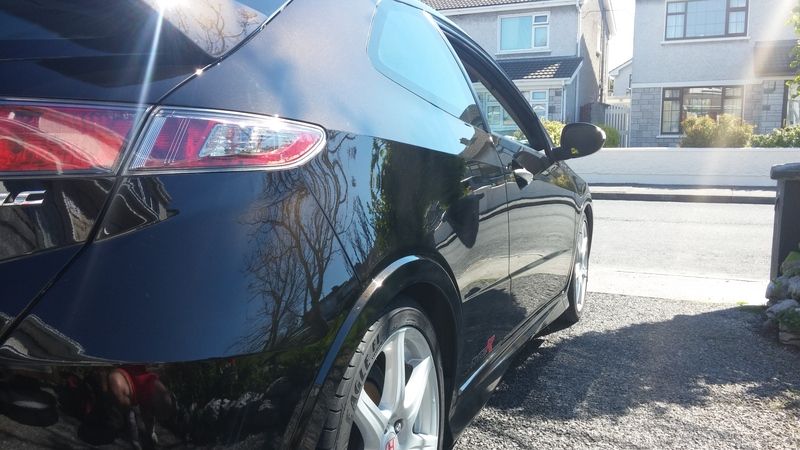 I saw Colins (pigdogs) civic with the Mugen wing, fenders and front lip and thought it looked top class, so when i saw the typerkits group buy i had to bite the bullet. I order an M style rear wing, fenders and front lip.
Im hoping to have them next week and they will be off to the panel beater to get sprayed and put on the car.
My list of mods to do in the not to distant future are,
DC5 front Brembo brakes.
Honda S2000 discs
New rear discs and pads
Braided lines all round
20mm spacers all round to clear the front callipers.
HKS RSK
Hondata flashpro
Manifold and exhaust combo. (Still undecided on what make)
Front rigid colar set, as im sick of greasing the front subframe to stop the clicking.
Thats about it for now.
Any tips or advice will be much appreciated.
olice: