Discussion Starter
·
#1
·
Hi guys i am new to the forum..
I have just bought a Milano red Civic Type R as a runabout for a sunday and other occasions midweek as i have also got a VW Caddy for work. Im a mechanic but i also do alot of new car preps and also alot of enhancement details for our family run business
Wilson Motors - New and Used Car Sales Ballymena Northern Ireland
and for my own clients,
I started with Autosmart G101 diluted 1:10 and i soaked below the bonnet, engine compartment, sills , grills, door shuts, fuel flap, front and rear bumpers, left this to adjitate while i was using some Nielsen Transport 5000 ( unreal for wheel arches , suspension, tyres, exhausts) Alloys where soaked in Autosmart Smart wheels at a dilution of 1:6
I then adjitated all areas with various brushes and old sponges for the places that where hard to get at . Then all rinsed down and washed twice again with meguiars hyper wash .
I then Clayed the car with both Autosmart ( Grey fine clay bar ) then again with meguiars clay.
Car was then dried.. i do apologise about having no pics of this process all of which took me 3 hours.. but with the weather at the minute i will be giving the car this every month to keep everythin clean and fresh looking without getting a build up of unwanted soiled etc so i will add pics of this process !
Pulled the car into dads showroom looking like this ( i had parts of the civic taped up and had starting working out what to use ..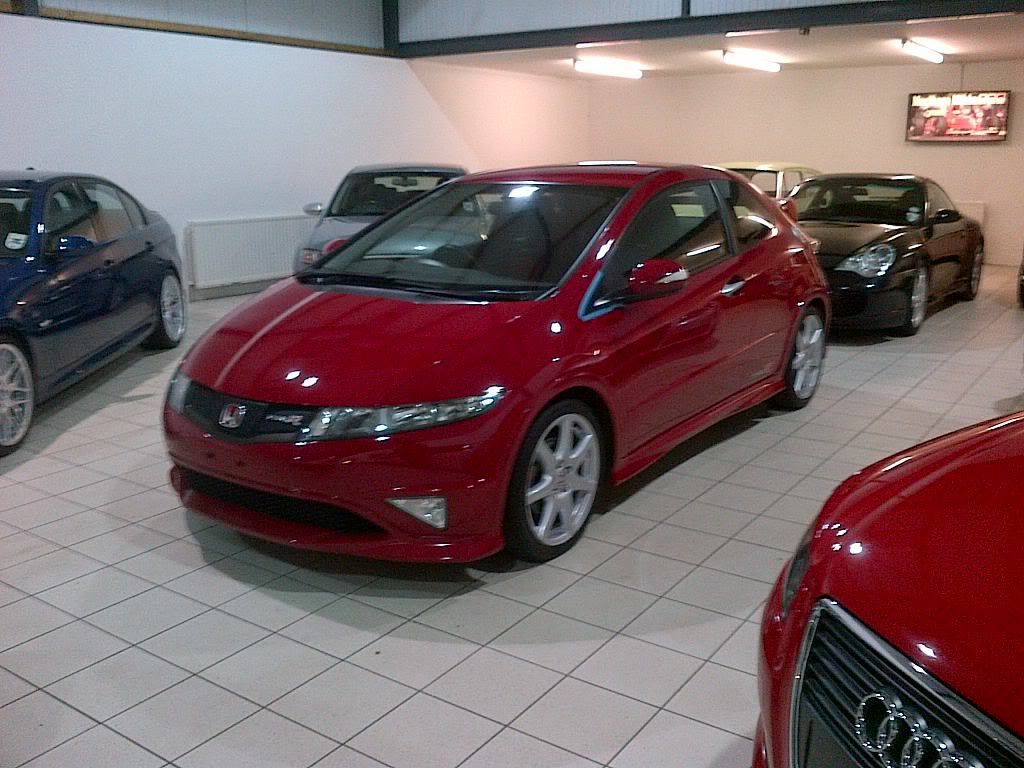 I then jacked the car up removed wheels ( Detarred using tardis , sealed with Autosmart wax )
Now on to painted the brake callipers , and checking the condition of brake pads and ensuring they were free and nothing sticking ..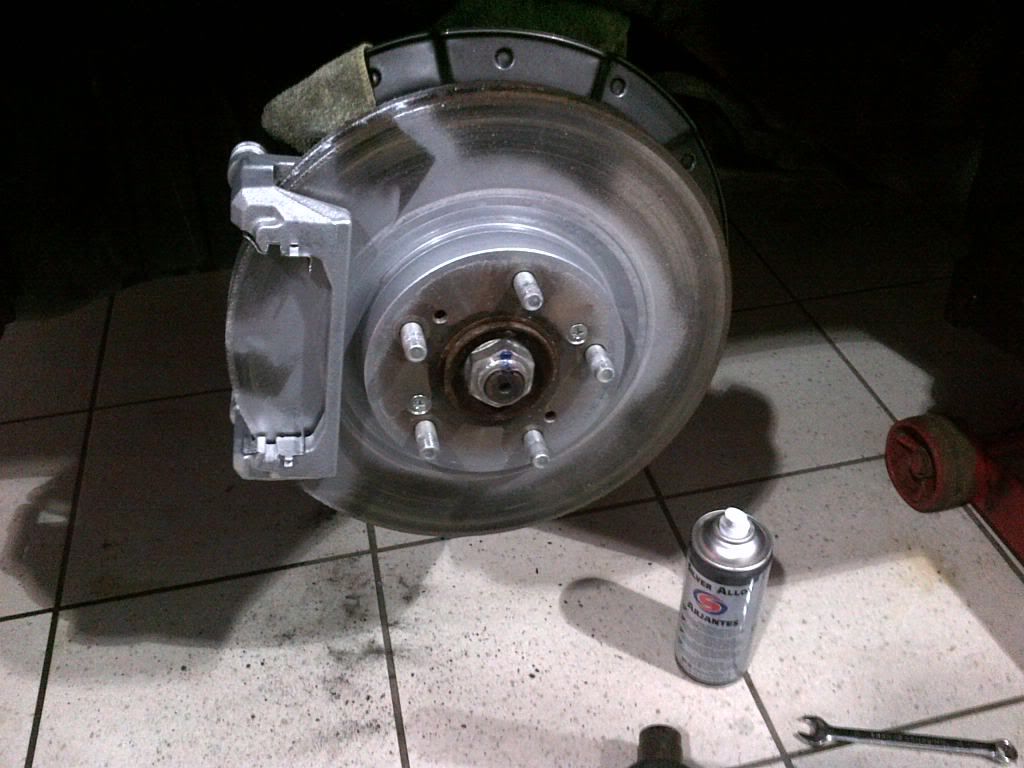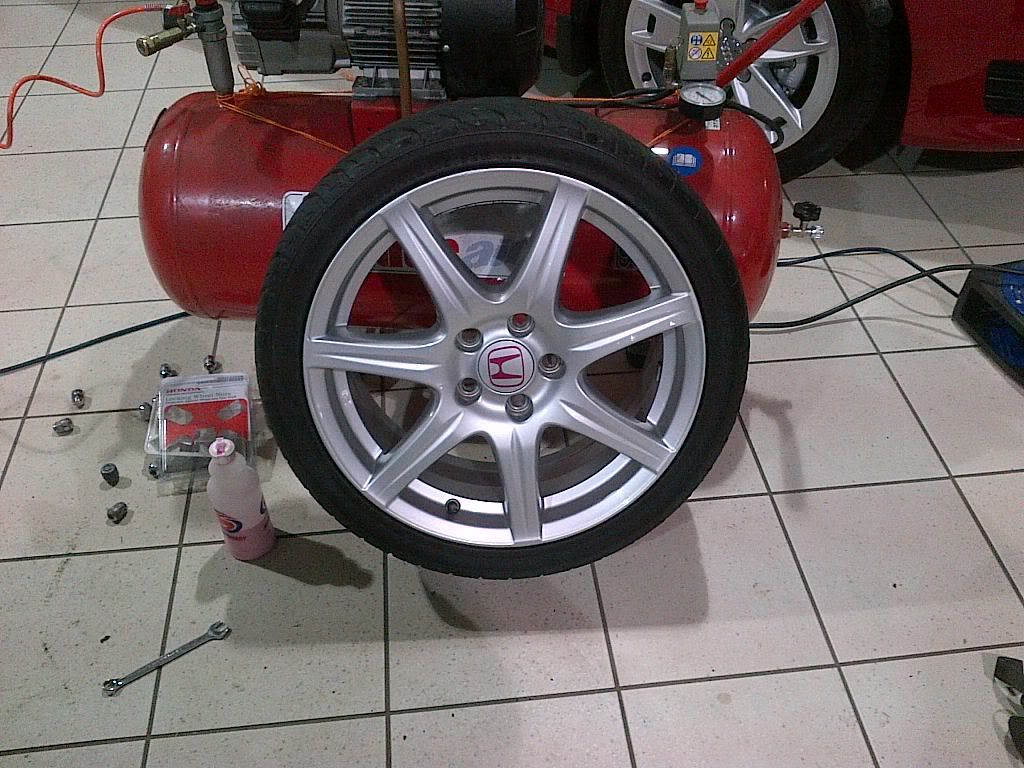 Finished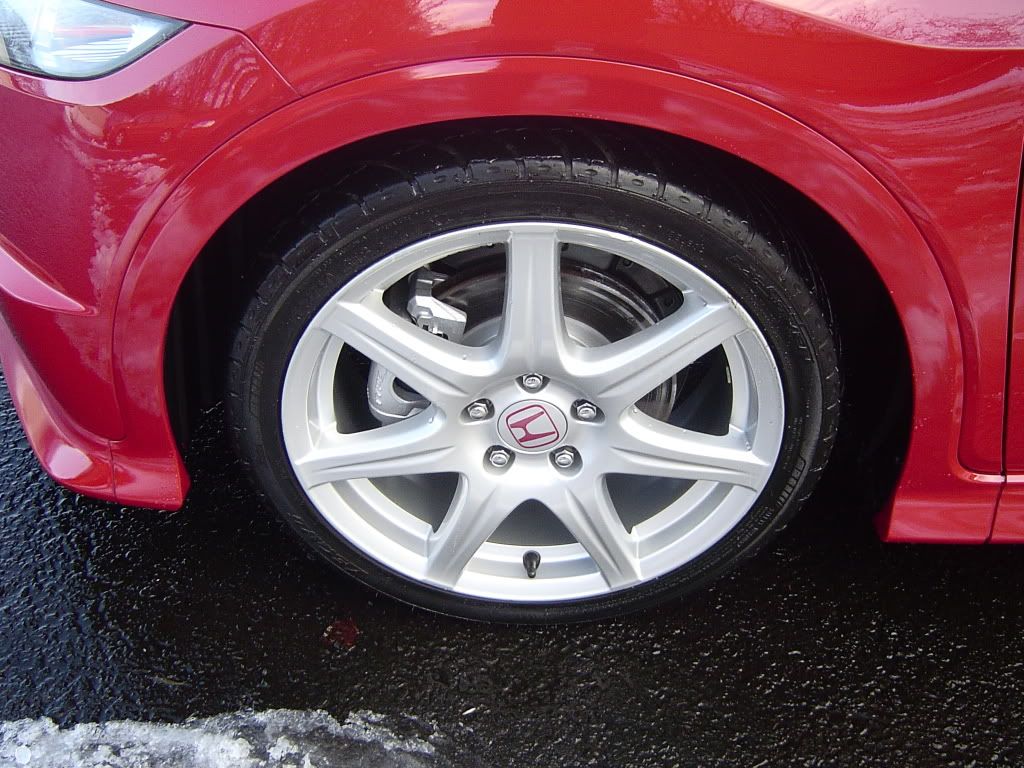 Before
Pics of the swirls and poorly washed marring etc ( Poor quality pics but should give you an idea )
Quarter panel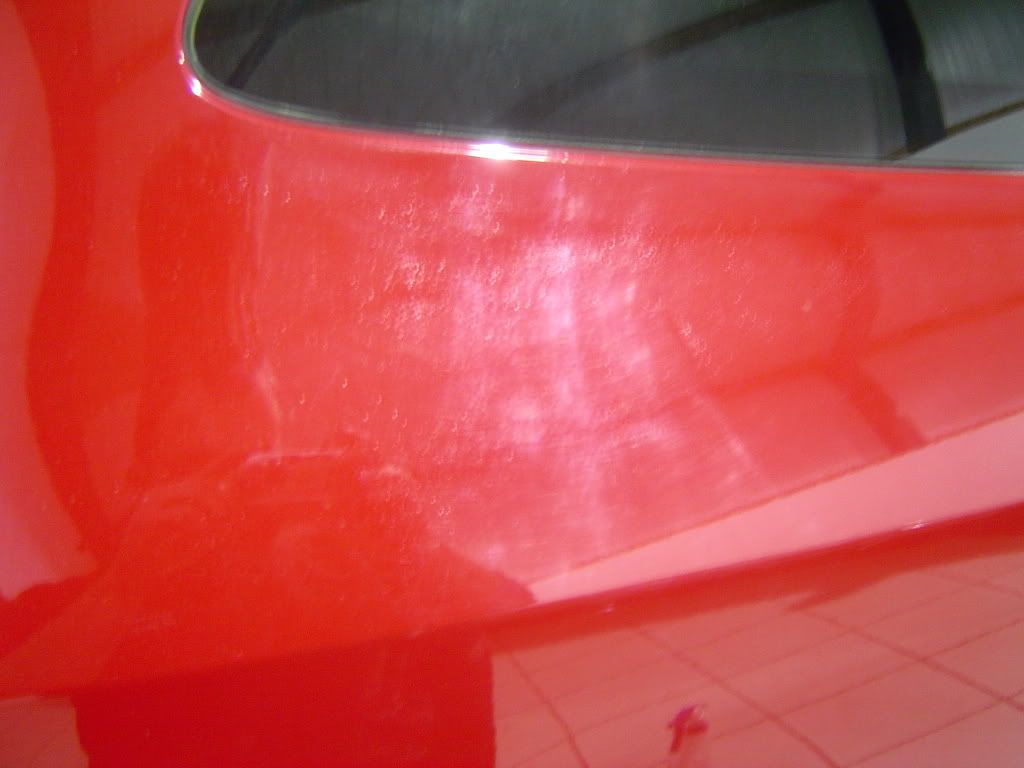 After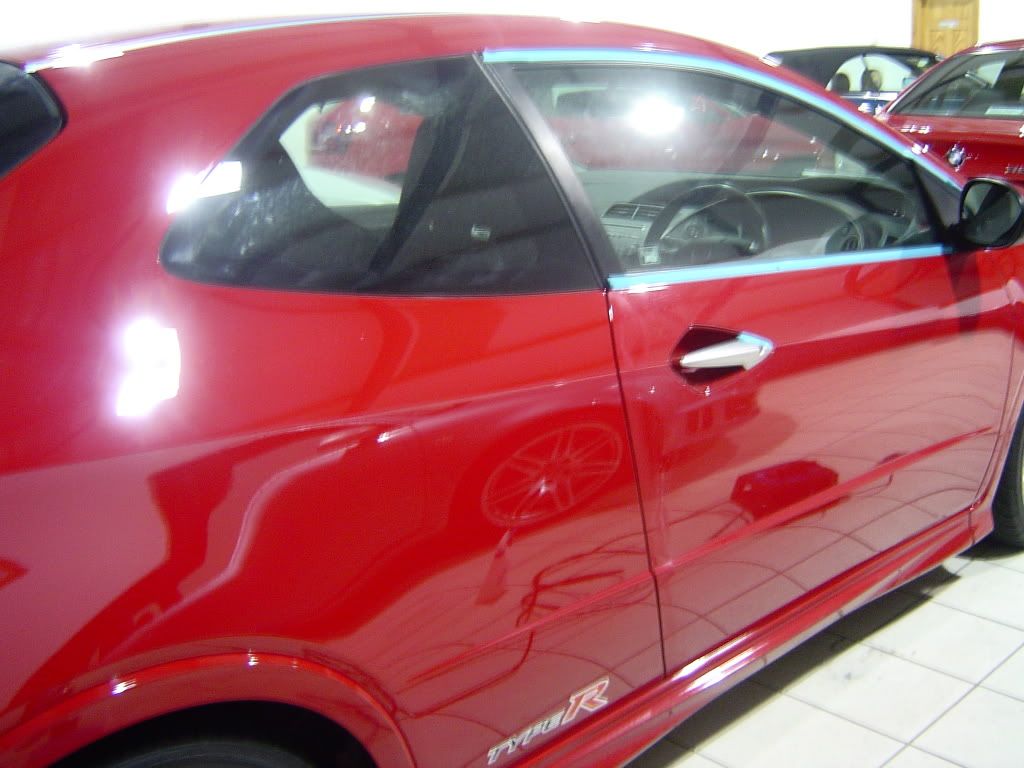 Again
After
...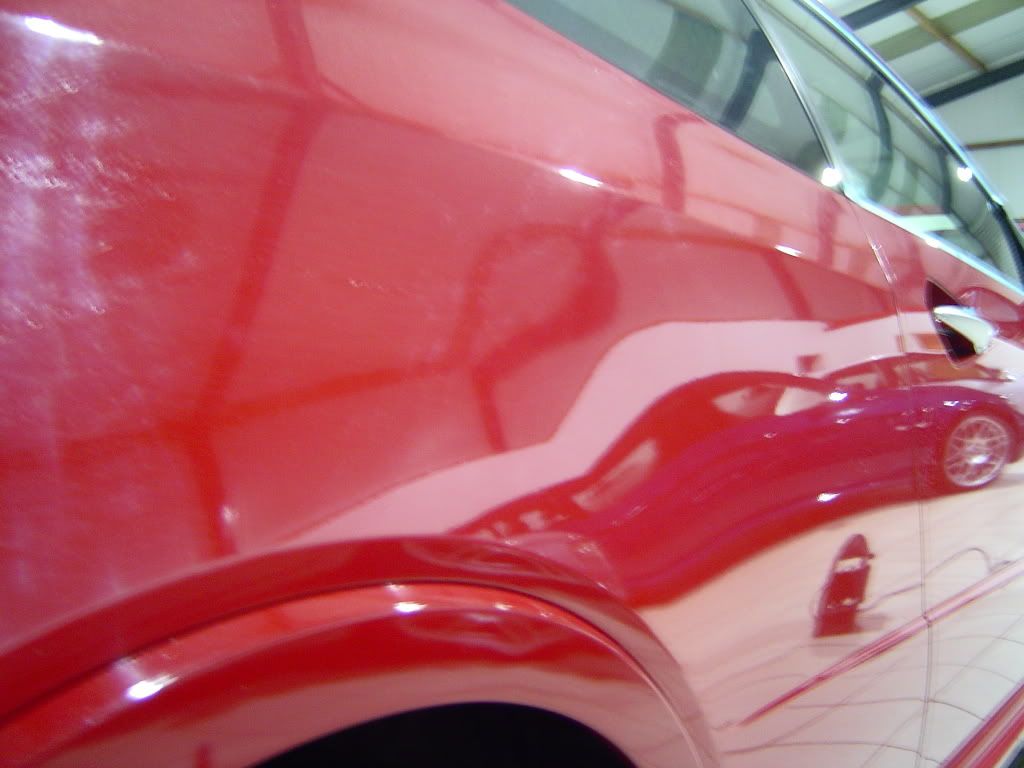 After
Random swirls ( the lights are bright in this one , light has blurred , not marring or swirling)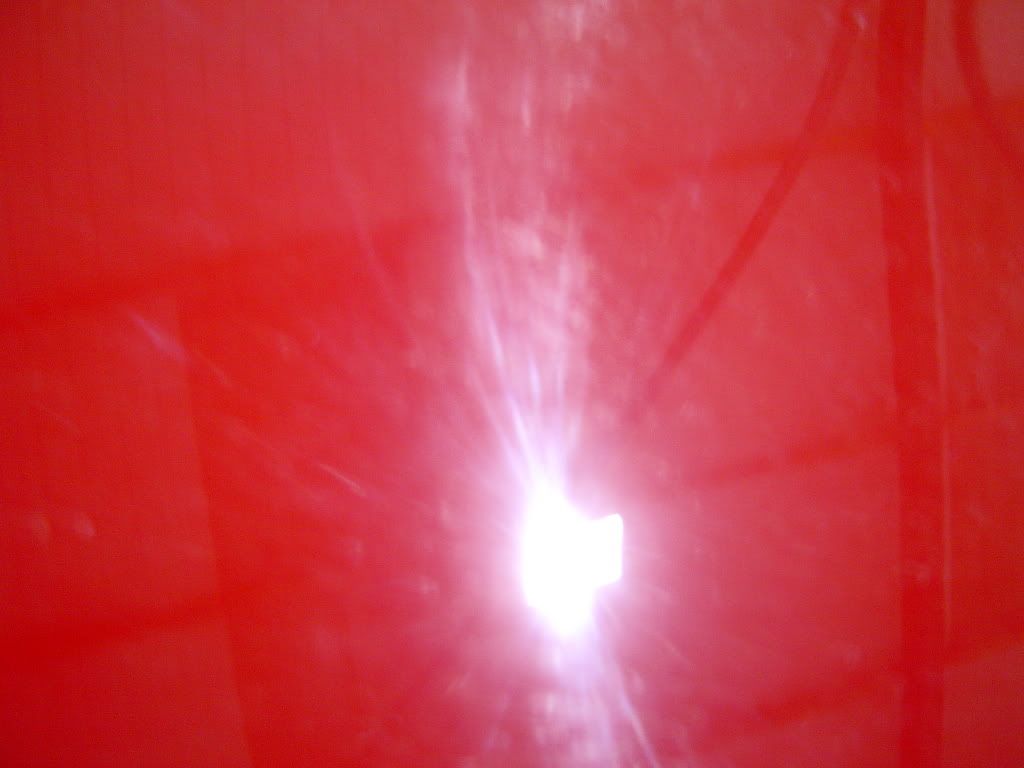 After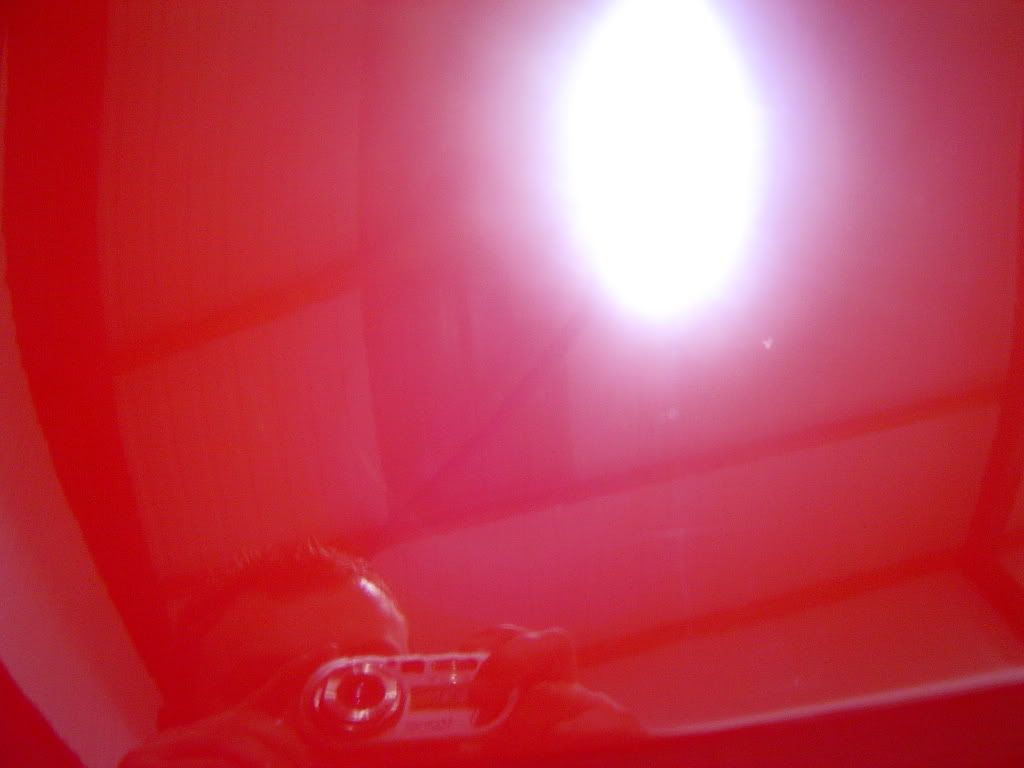 I used SIM 180 and Meguiars G220 but the DA could have done the whole detail as the honda milano red was very soft and brilliant results achieved quite easily
Lake country pads where used :
Orange with Meguiars 105
Green with Menzerna 3.02
Black with Meguairs 205
Blue with Bmw liquid Hard wax
Then two coats of Meguiars 16 paste wax ( rarely hard of on here)
Tyres dressed with Auto smart Highstyle
Glass cleaned with Auto smart Clear glass ( twice )
Exhausts cleaned with Autosol then 3m finesse
Finished product..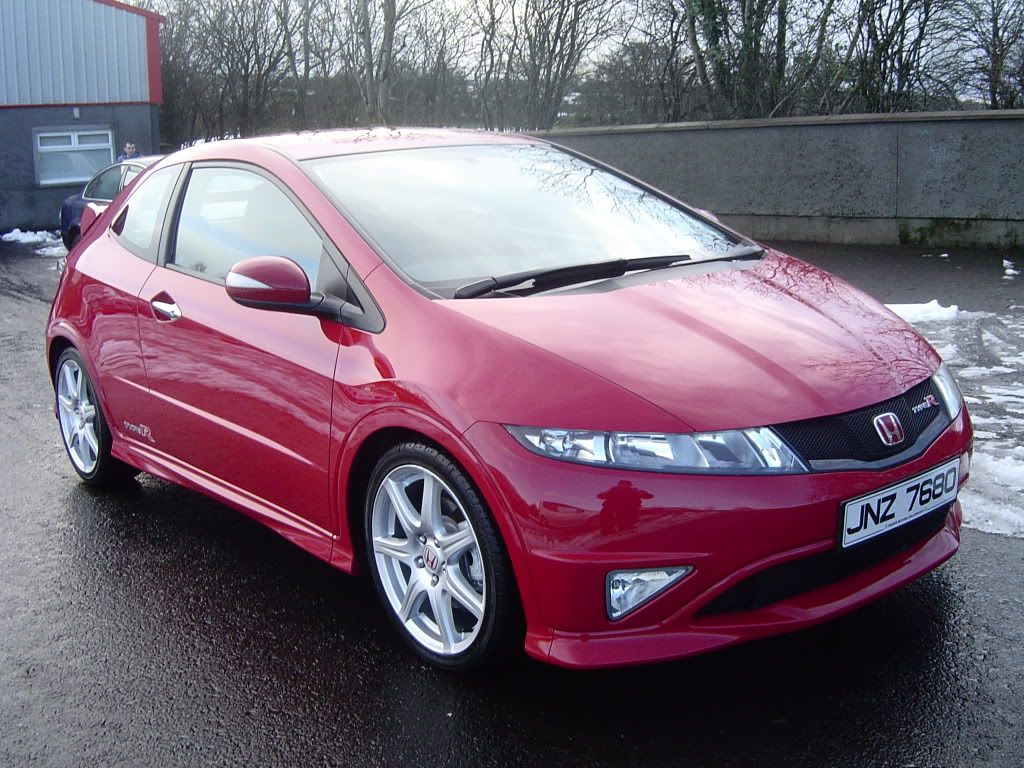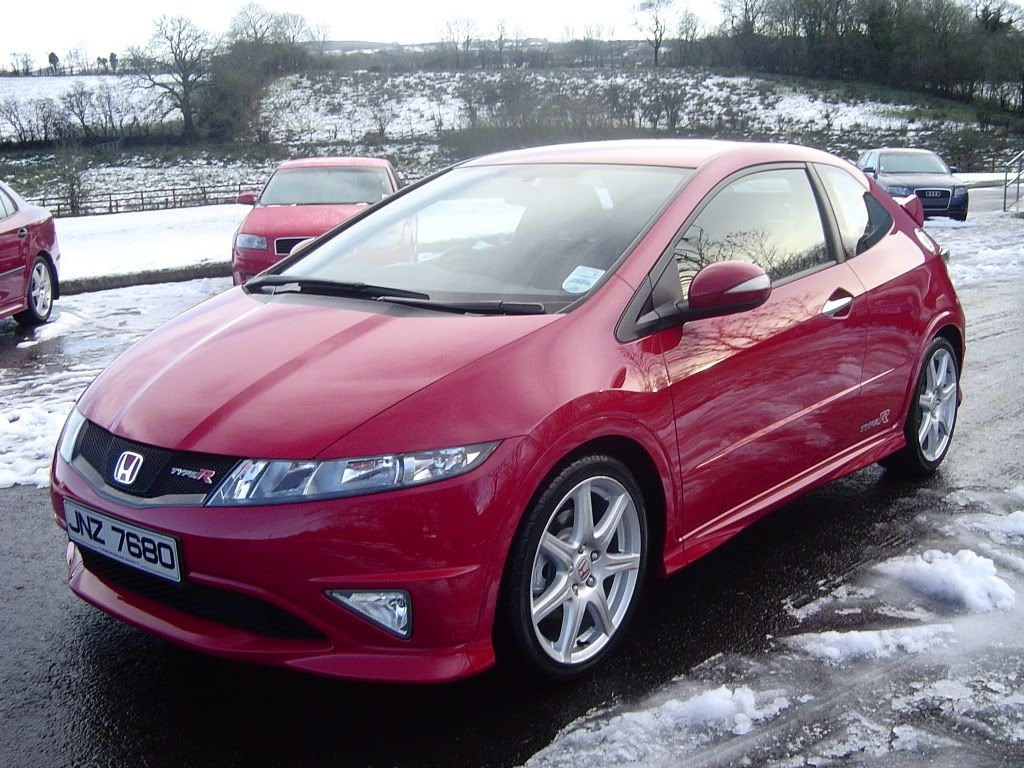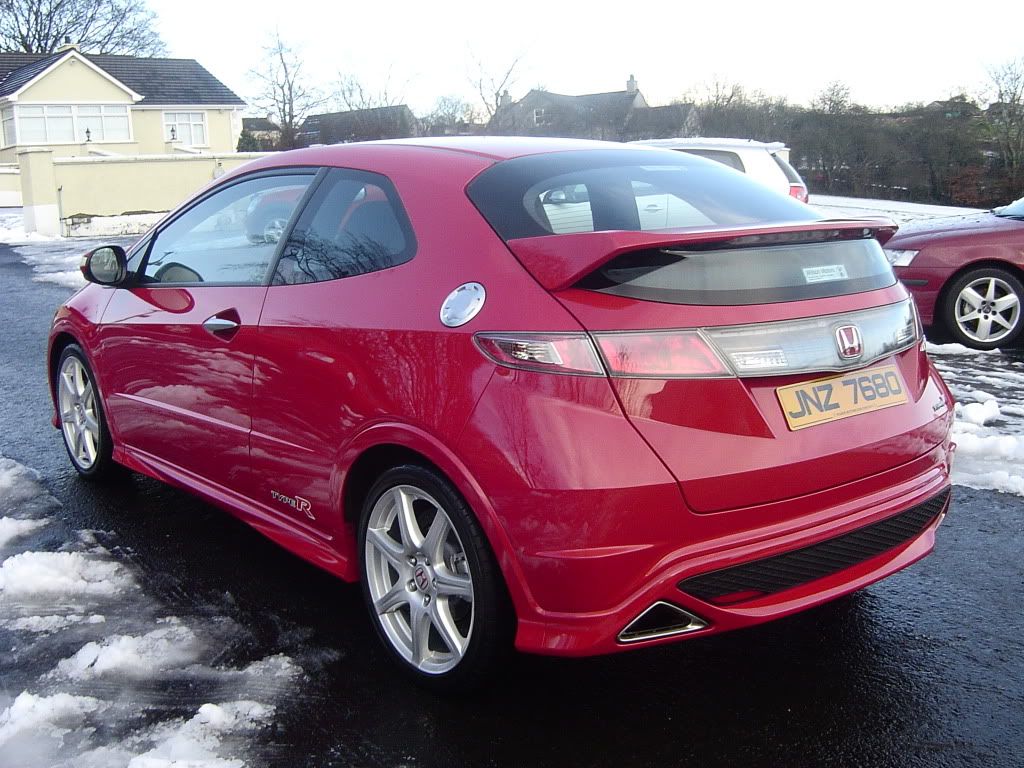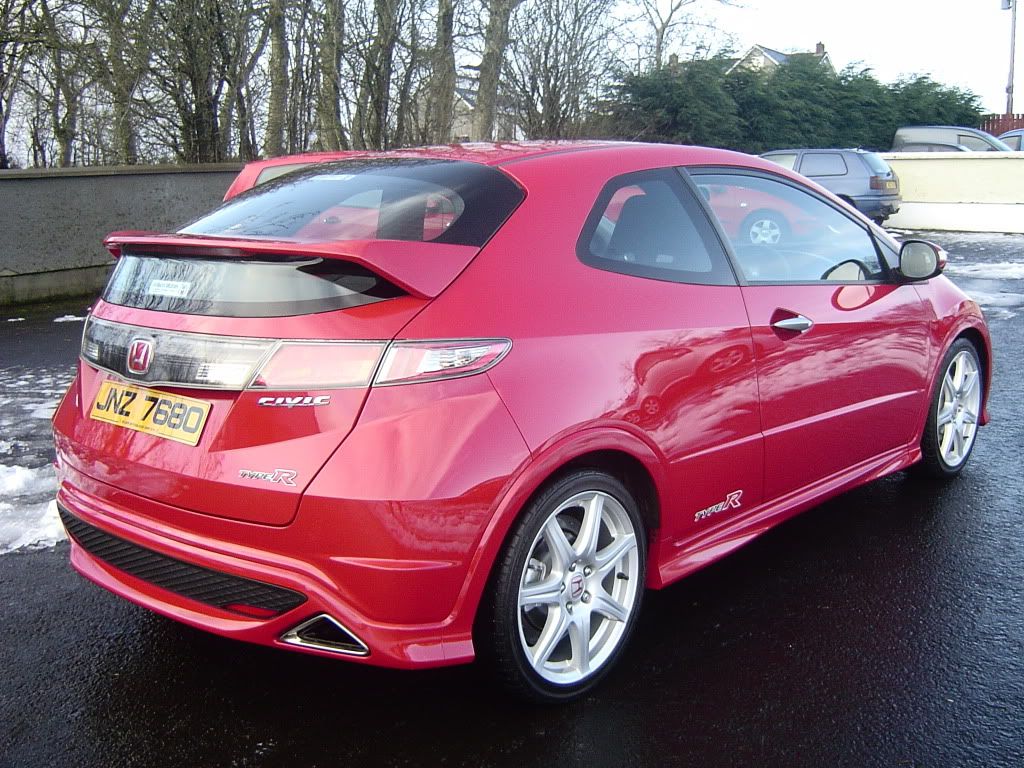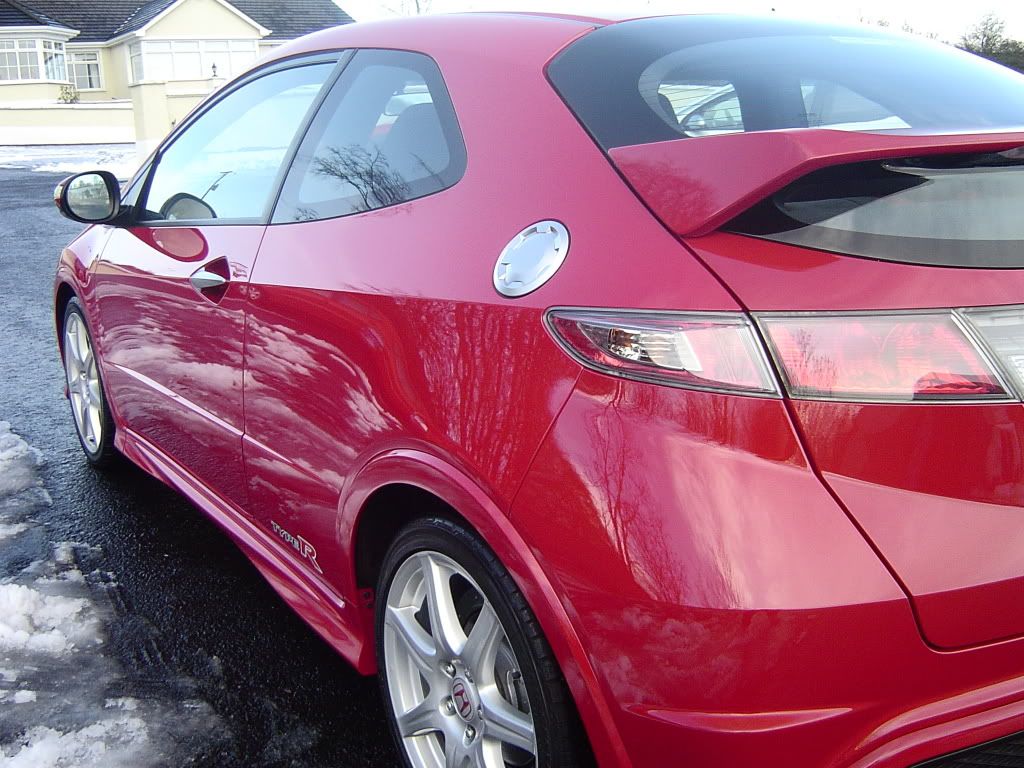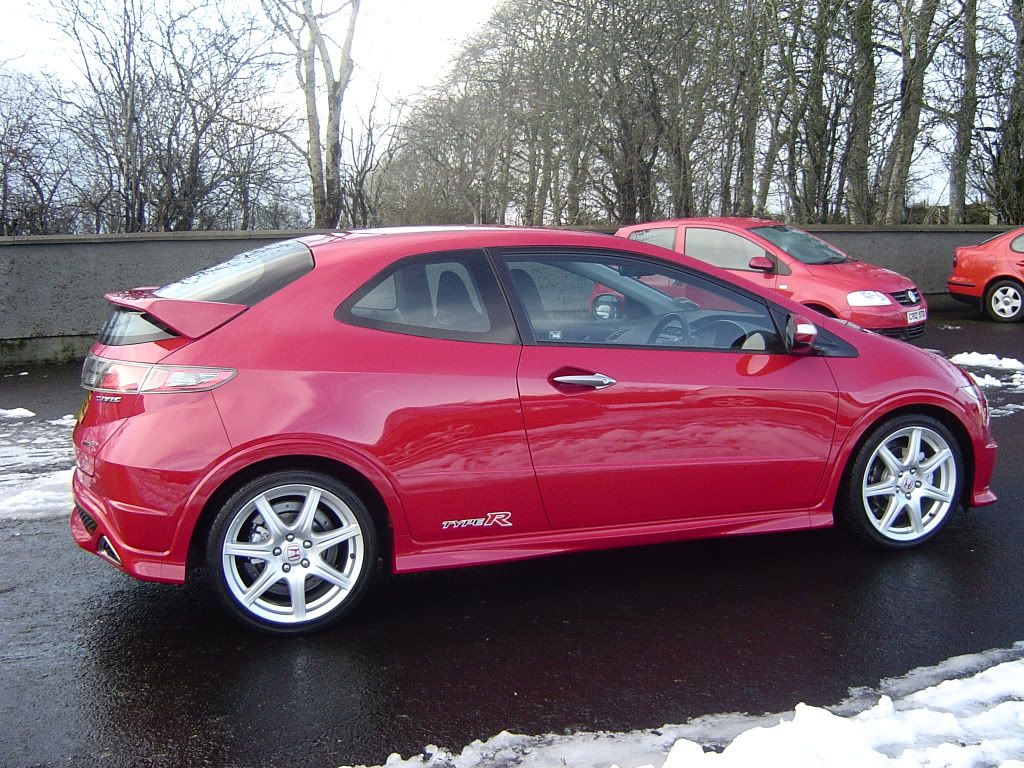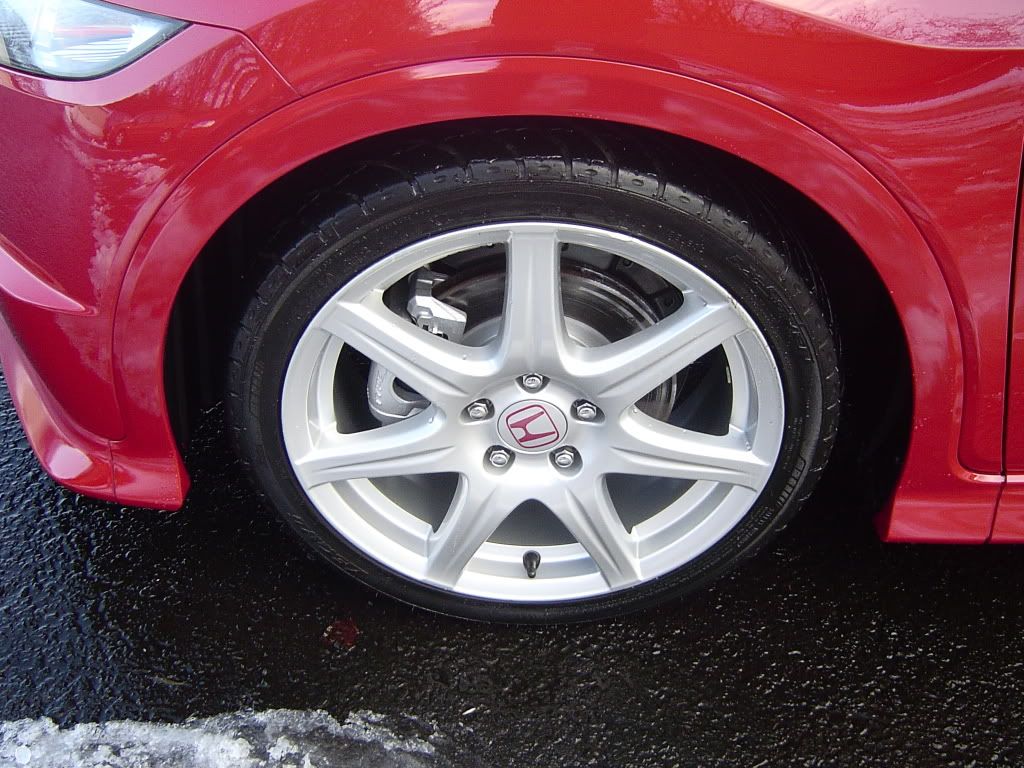 Pictures were not the best as there were taken on my blackberry and my basic Sony digi camera on a December day nearly 0 degree's around 3.30!
All Feedback welcome good and bad thanks hope u enjoyed my first write up
:car: