Discussion Starter
·
#1
·
I thought I may as well get a thread going for my mods! Ive done a bit already although there is more to come!
Here is my car as I got it, as you can see, good condition with a Mugen Wing.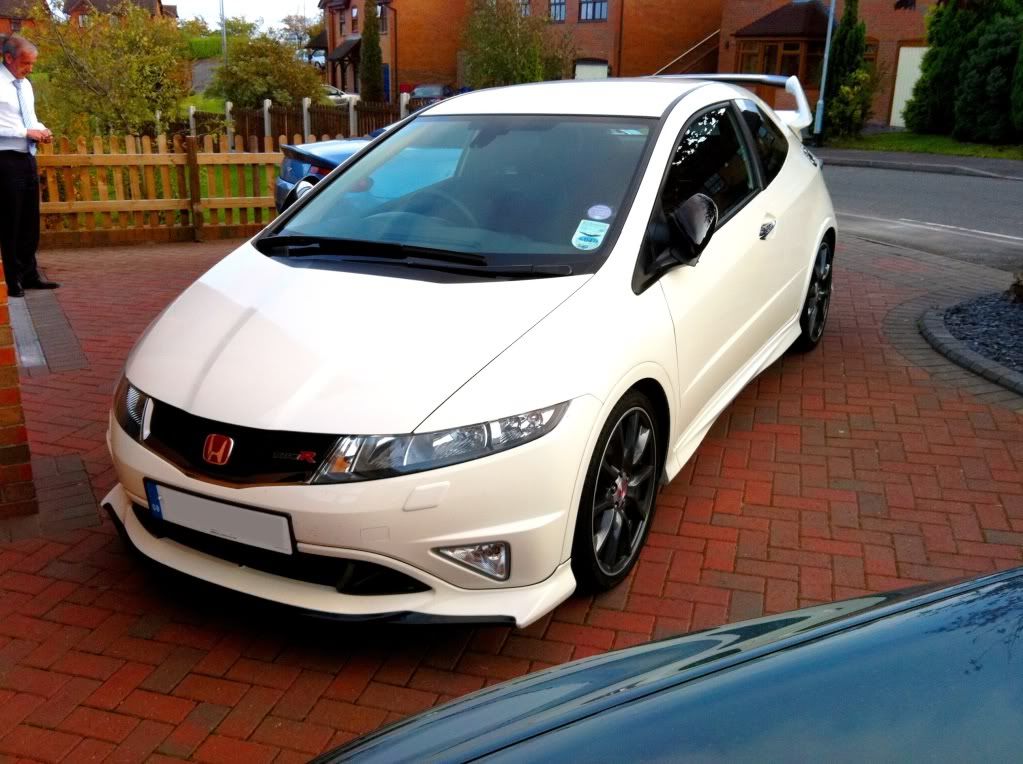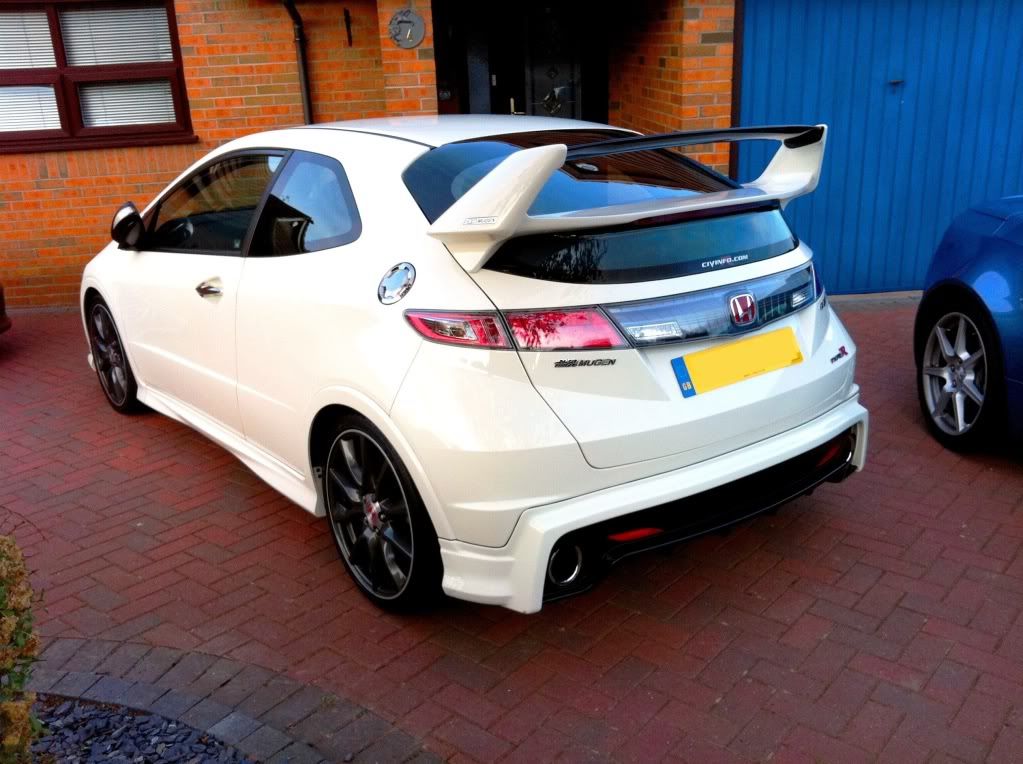 I did have a small problem with the front bumper not fitting flush but the garage came (133 miles!!) to pick it up and fixed it for me
Of course! Being a Civinfo member I have to then MOD! lol its like an unwritten rule around here, JP's front and LED's first -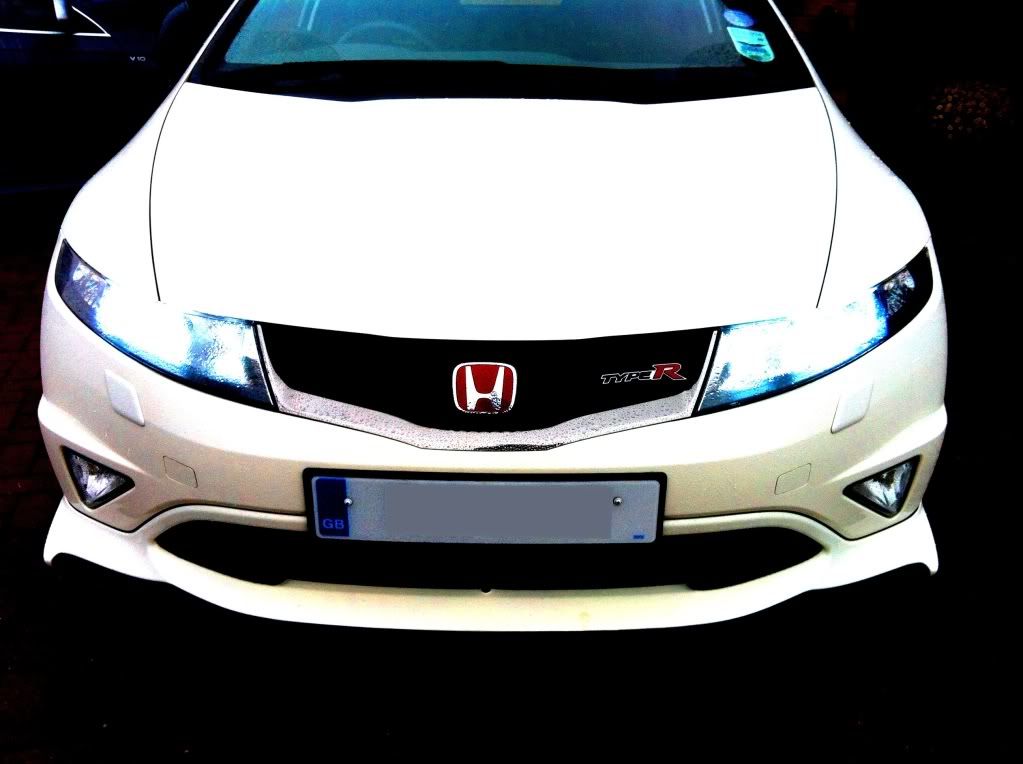 Followed by the thunderous MARTELIUS! this thing sounds truly mental and all the combined mods on my old FN2 just dont compare. From a fitting point of view it went on very easy and only a bit of adjusting allowed the fit to the Mugen Rear without problems or any rattles from day one. Top zorst! -
Doesnt the inside of the Mugen Rear look funny! LOL
EMPTY lol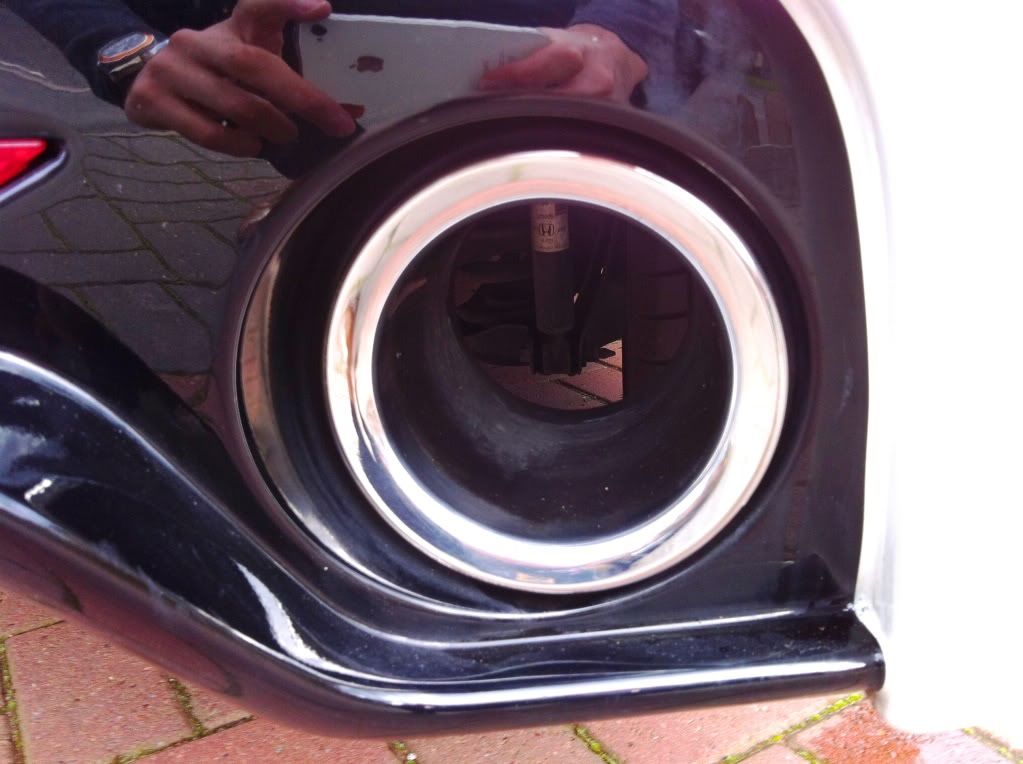 Then THUNDER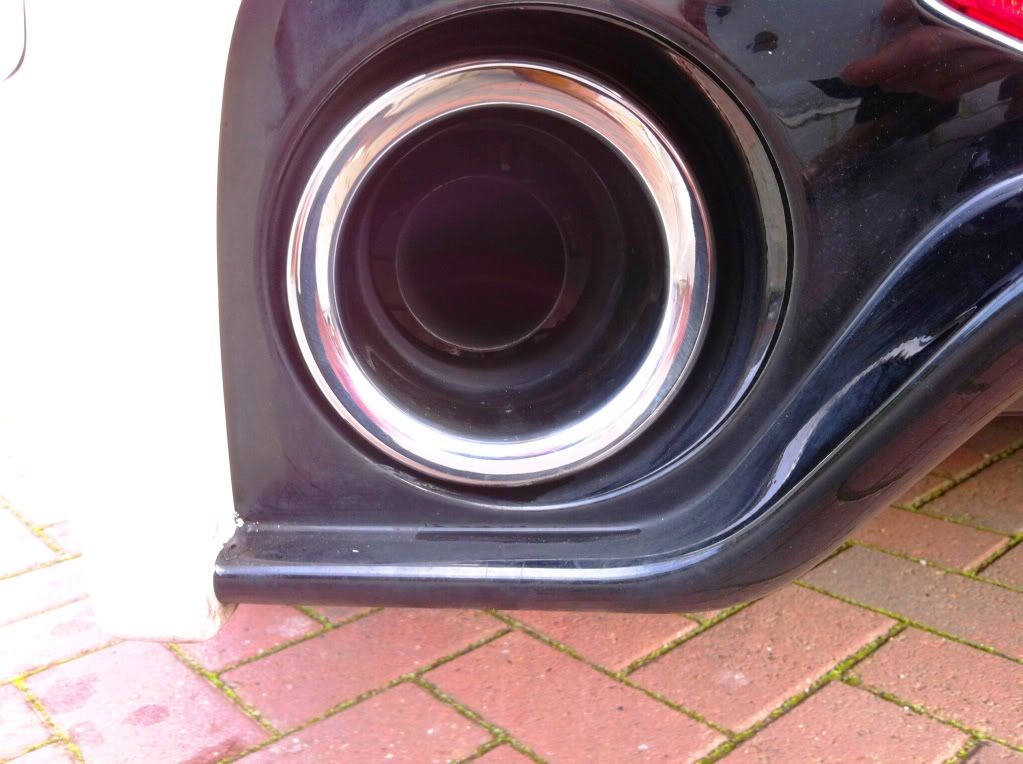 Next, a very simple mod, some new keyrings
, Coolice;s key vinyl looking good too!
J's Shift pattern, I decided above the gearstick to complement the square shape of the Type R number
A good clean on a dry day, not had many since lol!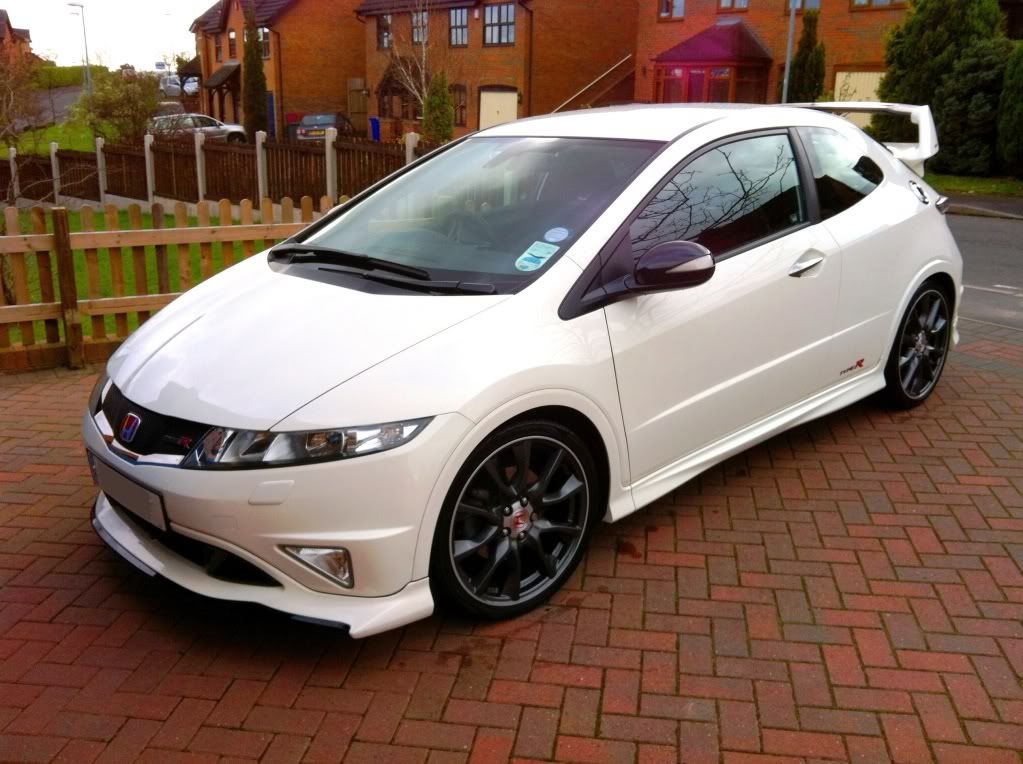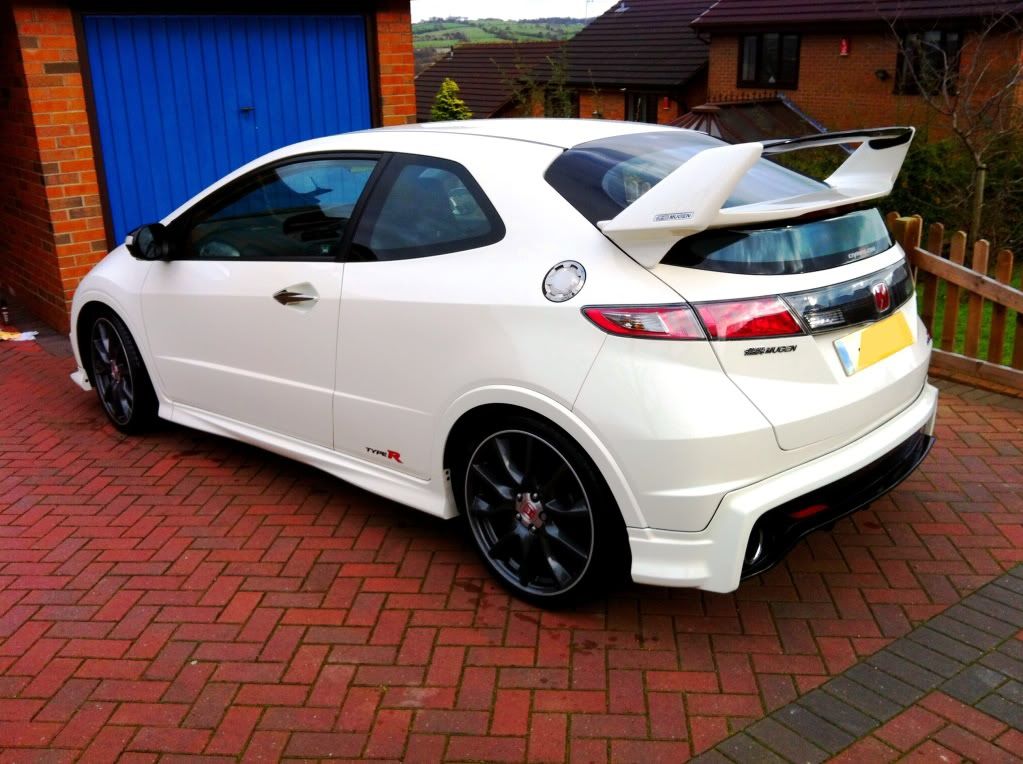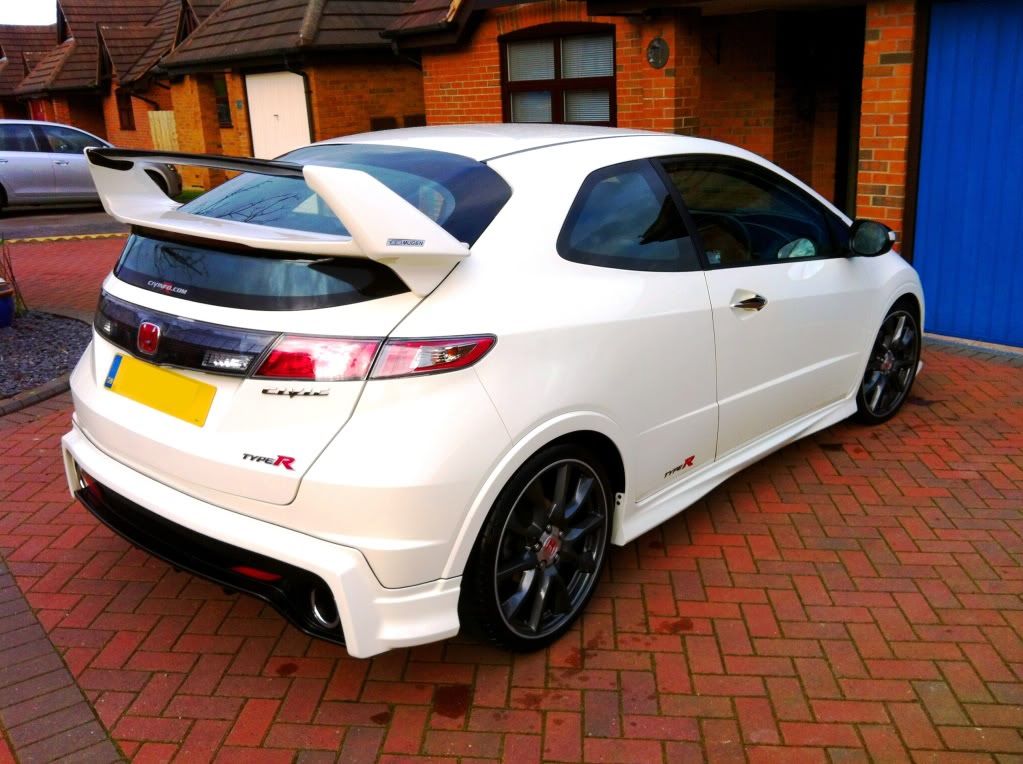 A friend of mine then did a Carbon Bonnet Wrap for me, very cheap and well impressed! sets the car off perfect -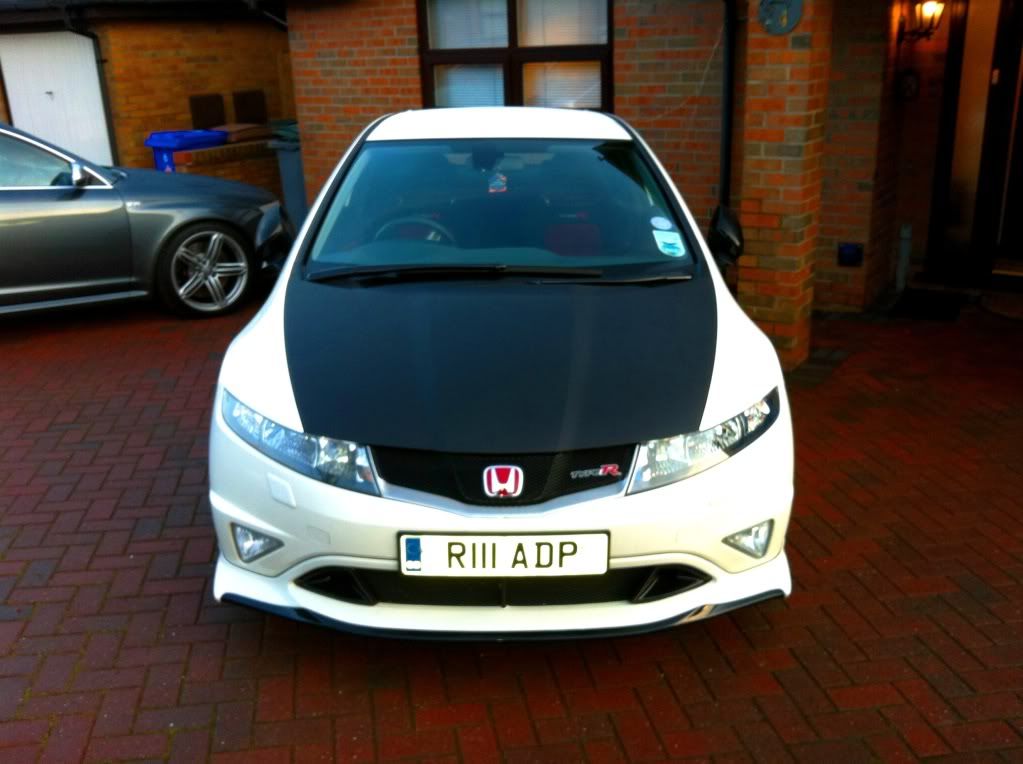 A lovely Christmas present from my Mum lol! A Mugen Shifter! she also got me Heko's and some socks but havent managed to get the photo yet. Here is my current shift area
-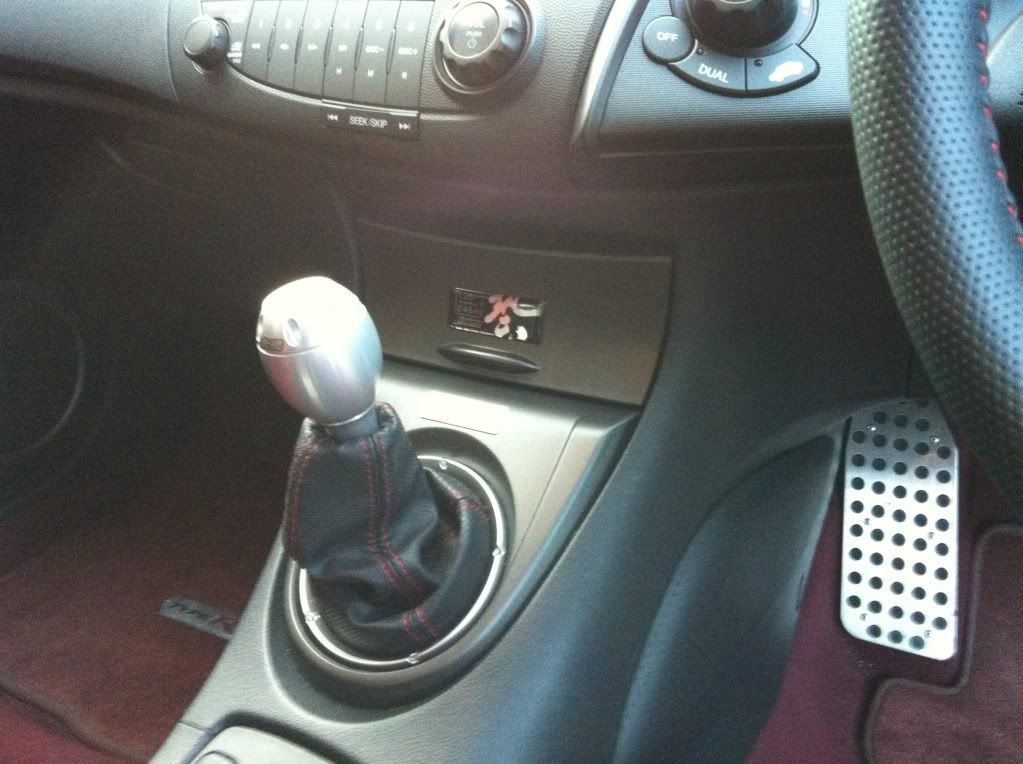 The Mugen Shifter is only prob half the weight of the Skunk 2 but matches my Mugen
To come!! I have a Mugen Grille in painting as we speak and a Tein Stage 2 FRS to be fitted at the same time on the 19th Jan at TDI North
I will update you on those as I get them done.
All in all, the best car I've ever had
Later in the year I'm planning on some Mugen side Fenders, HKS RSK, heatshield and Tegiwa fog garnish, Tegiwa Manifold, Flashpro and a tune from none other than Mr Paul West, I dont think I'll really want more than that in power mods as I think I would be happy with that, I had power before
.
Ill keep this updated anyway, possibly some Martelius videos to come now as well as Im one of the few left with one, someone has to fly the flag lol!
ENJOY!
GA