Discussion Starter
•
#1
•
Hey all, so I've had my 2.2 EX for little over two years now and finally started modifying it. I've caught the civinfo bug! Here's how she looked when I first bought her.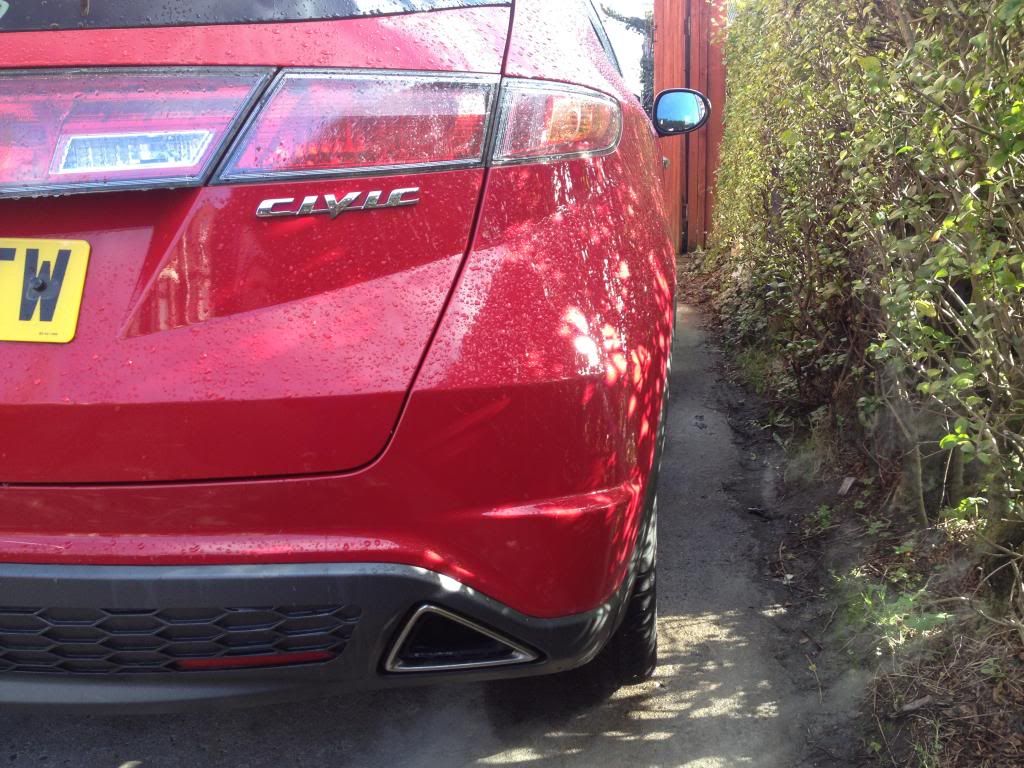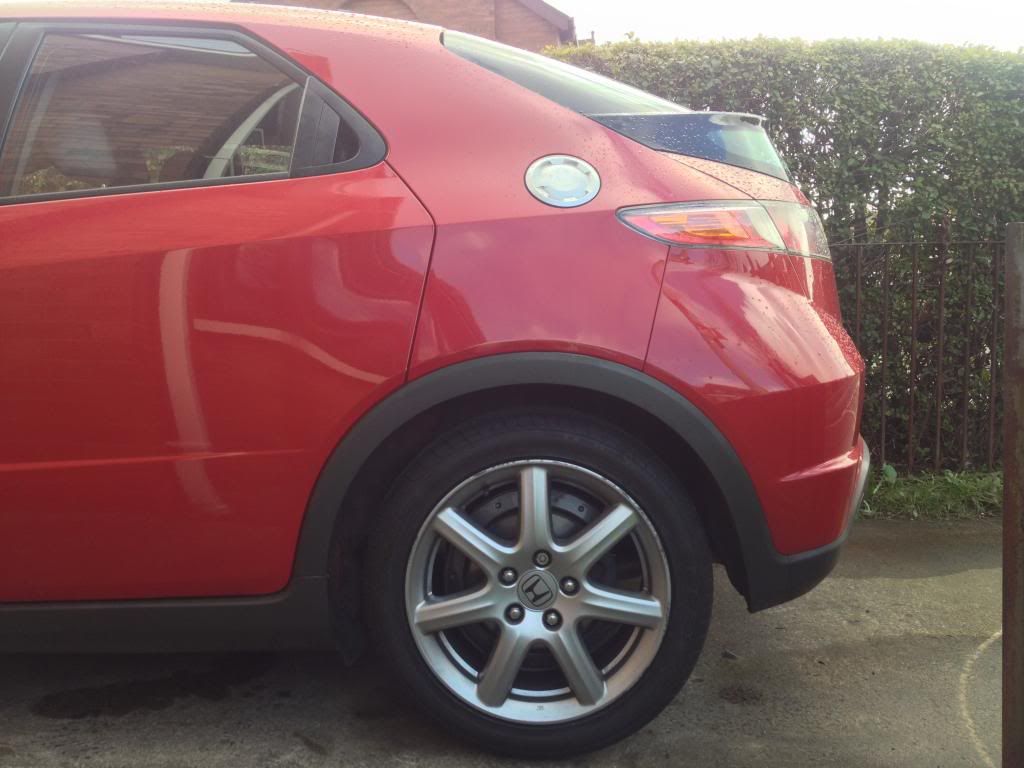 The plastic was terribly faded as usual, so first thing was first.
Bumped into a friend!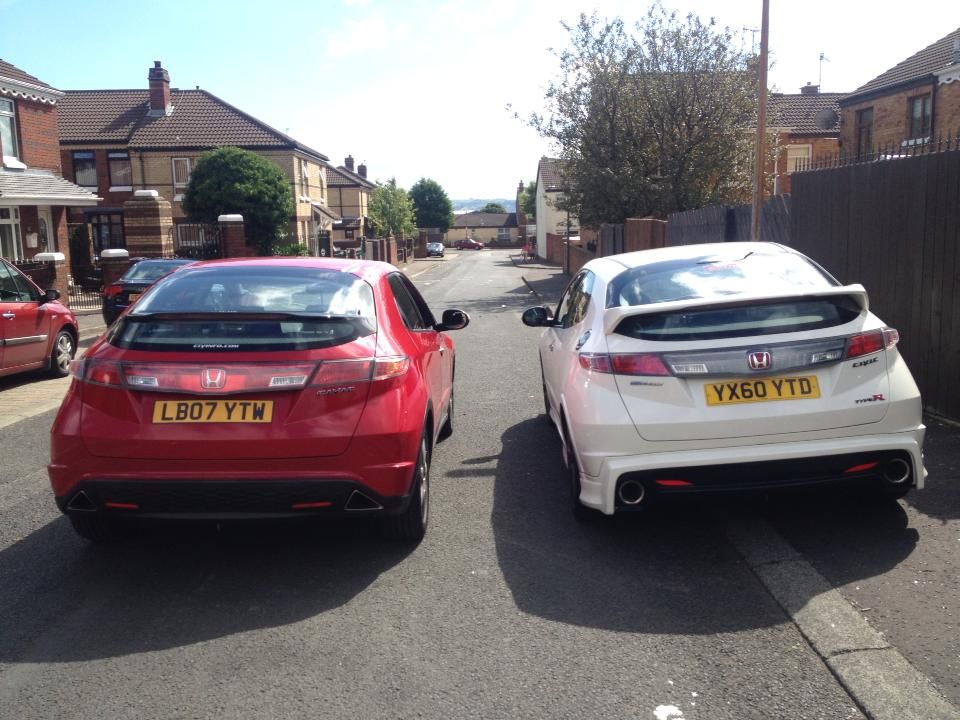 Then the front end had a slight knock thanks to an old lady, so a new bumper, two new headlights, grille and bonnet respray was on the cards.
Since then I have done quite a bit to the car.
Modifications
Type R Grill
Type R Clear rear indicators with silvertec chrome bulbs
Extended front splitter
Aqib's upgraded sidelights, headlights, number plate, interior and reverse lights
Yellow laminx fog lights
Light smoked headlights & fog lights
12" Edge Subwoofer
JDM style square number plates
Plasticare'd trim
Eibach -25mm progressive springs
Eibach 15mm spacers in rear
18x8.5 Rota Force Drifts in bronze
Gold extended lug nuts
RickHondaR's blue footwell lights
Skunk2 Gear knob
Type R gear gaitor
Solarplexius tints on back three windows
XCarLink iPhone/iPod & USB kit
Plastidipped mirror caps, chrome grill, handles and fuel cap
I'll let these pics do the talking
Here's how she looks today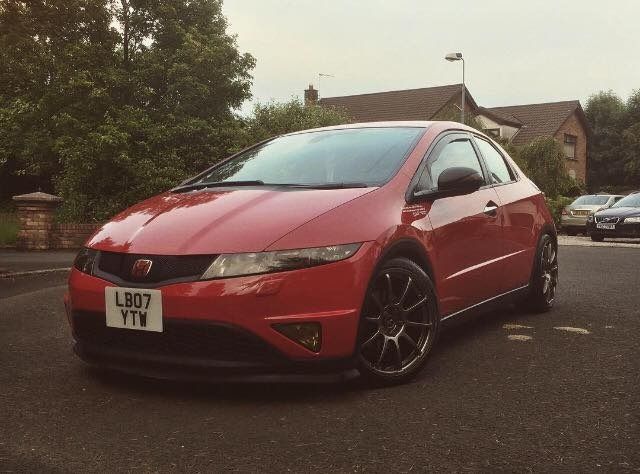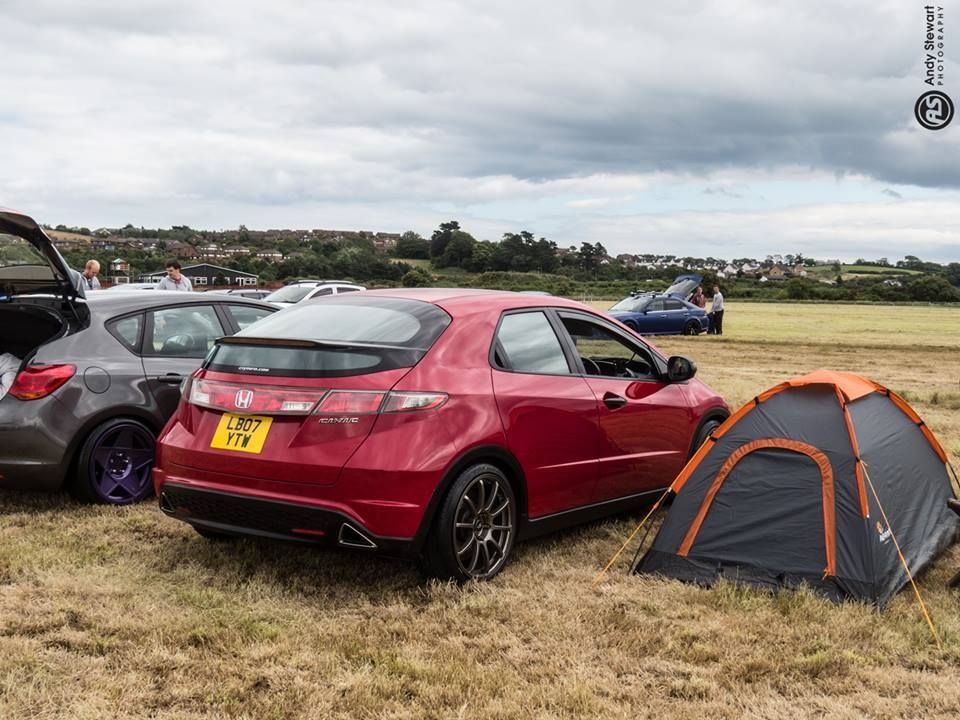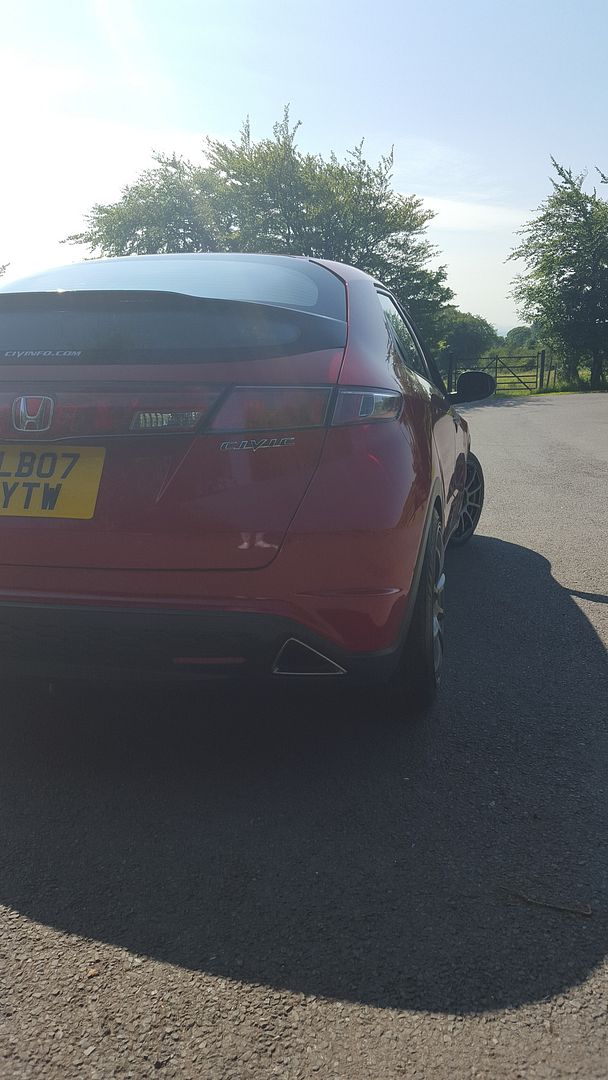 (Stickerbomb isn't staying, ordering red carbon fibre from pimp my civic to replace)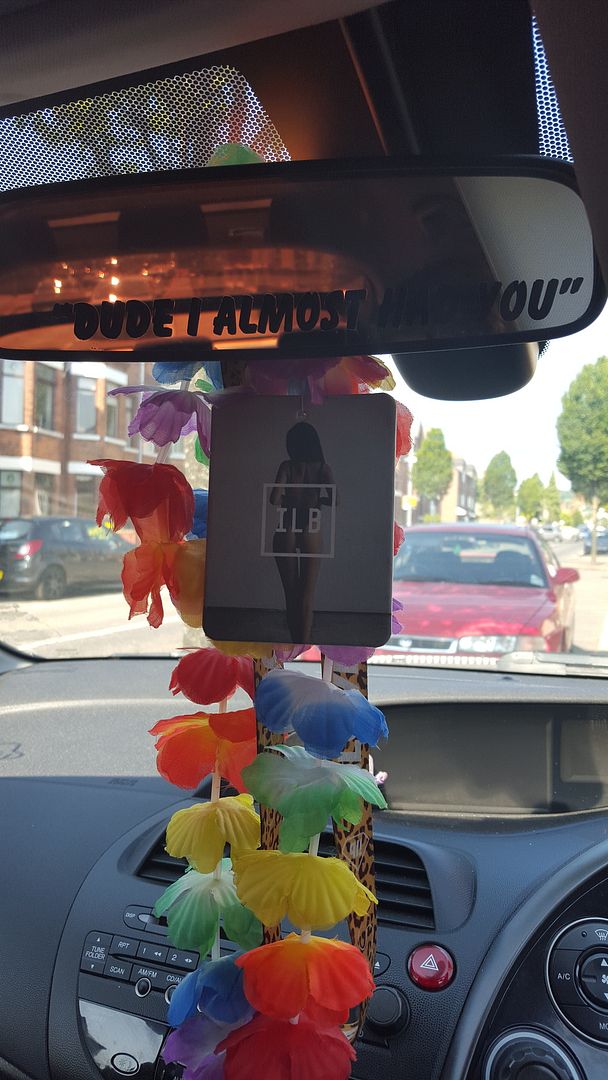 And the dad's 18 year old big bus with mine
In case you haven't noticed, I'm a fan of small modifications rather than big ones
the civic has a problem of having green moss grow inside the seal of the rear lights, so last night instead of trying to clean this I used black pin stripe tape to cover the outside of the lights. Here's a pic.
Future plans
Uprated clutch (any suggestions to handle a 200bhp remap?)
Remap
Coilovers
Type R Spoiler (bought and awaiting delivery)
Dechromed front gel badge
Painting calipers
Possibly a GP kit down the line
Hope you like my car!
Thanks for reading