Hi all,
registred using the facebook button, so now you all can see my real name :serious: (@ mods, can the name be changed?).
But anyhow, I'm Erik from Belgium and I bought a Civic.
My dad was a 20 year old Honda Prelude owner (5th gen. 2.2 VTec with 4ws).
Its from him that I got the Honda bug.
His Prelude was getting to old, to expensive and to neglected to justify keeping it.
I am getting started in a new job in May in wich I need a car, so he decided to help me out financially for me to buy a new Honda Civic hatchback.
Its that period of the year where dealers give discounts and our local Honda dealer also agreed to take over the Prelude for 3.5K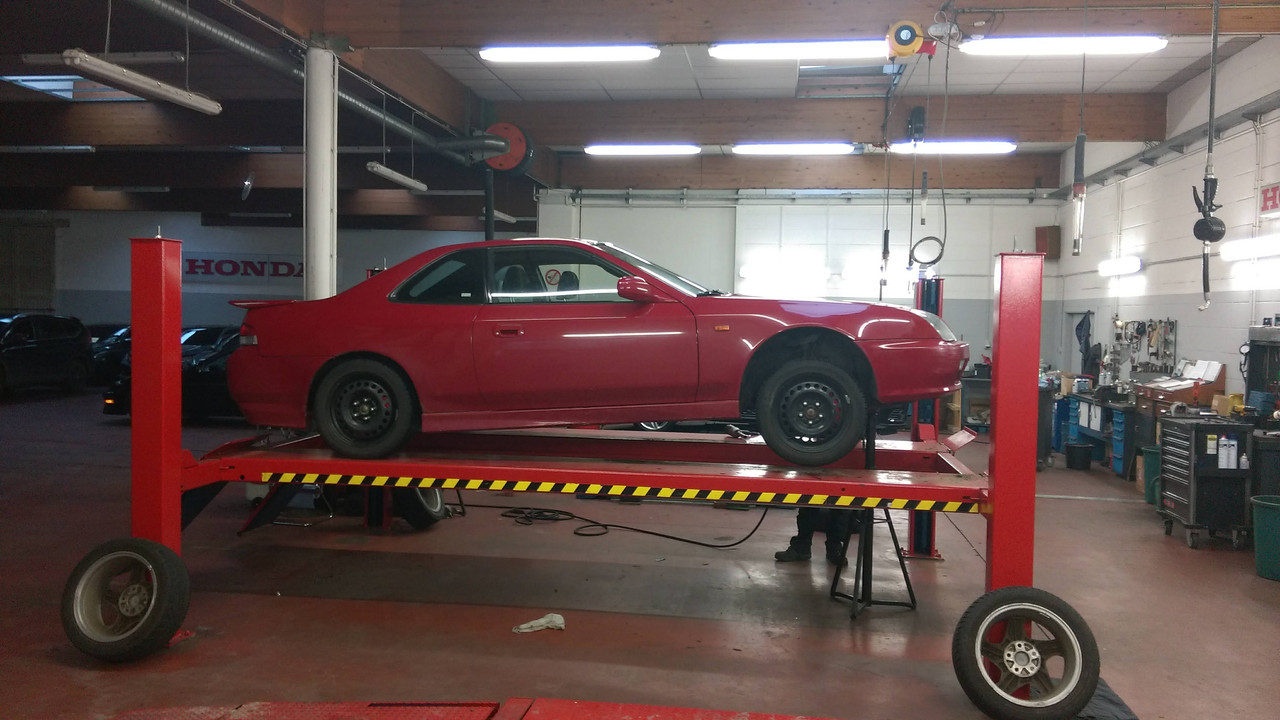 I will be using the Civic most of the time (I suspect 90% for about 19K mi/year, rough calculation due to the new job) and since we are closeby, we agreed he can also use the car for his occasional grocery runs and family visits.
A car driven that much has to be reliable in my book, so Honda was the obvious choice! :grin2:
About the car itself: its the 1 Liter turbo engine in 'Elegance' trim with a CVT, (trims in Europe are different from North A.)
The trim is fairly well speced.
And because of the discount days, they gave in 50% for the black leather interior.
And it was equiped with the Lunar Silver Metallic paint job.
Nice color but not my preference, but it was a showroom model, so it was kinda take it or leave it, so we took it
We also made a good deal on a winter set (same rims + 235 winter tires) for 1300 dollars, including install.
The few things I am missing are:
- no release button for the boot
- no ambient lights, although the 'Elegance' trim states ambient light as standard, unless they mean the little blue dotted light in the ceiling between the reading lights
- no blind spot monitor
Keyless was part of the higher trim, and would be a welcome feature.
Other than that, the thing is fully speced I cannot believe the Civic has evolved in such a machine...its only 44mm shorter than the Prelude and its as big as a Accord in the old days lol
Pitty Honda does not sell the current Accords in Europe...
The tires are fat as hell (*** 235 tires >
) and the interior is just lovely!
And its my first experience with Android auto, and I dig it so far
The suspension and handling are what I was expecting from the unanimously positive reviews: great!
The ride feels sharp and comfy at the same time.
And in comparison with the Prelude, the car is quiet inside
Steering feels sharp too.
I assume all those driving characteristics will be even more appreciated when I will be doing some miles, because at the time of writing I've only done about 10 miles or so, including the testdrive, so my fidings are very brief, but I can tell I will like it already hehe.
The engine, I do dig the 1.5L for its improved performance and amazingly about the same amount of fuel consumption as the 1L, but the price was to steep for my dad to justify it all
It would have been closer to the Prelude in terms of performance, but the little 1 Liter 3 cilinder is no slouch (especially for its design)
And since I will be doing a lot of miles the year to come, comfort, consumption and practicality are more important than straight out performance
Anyhow, here is the car (with my dad)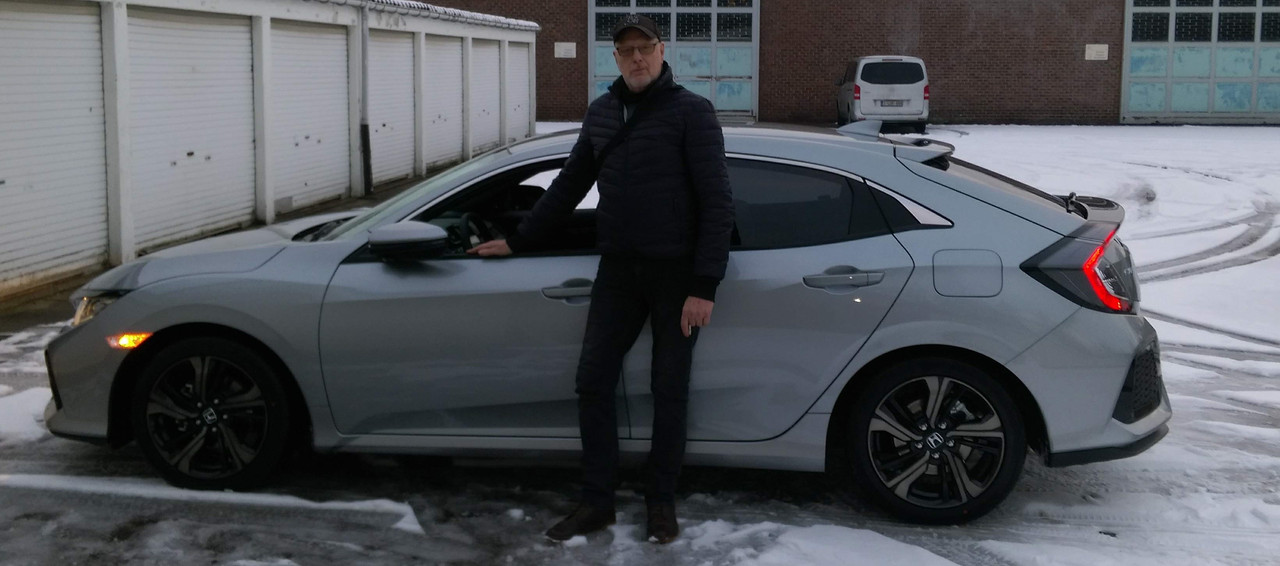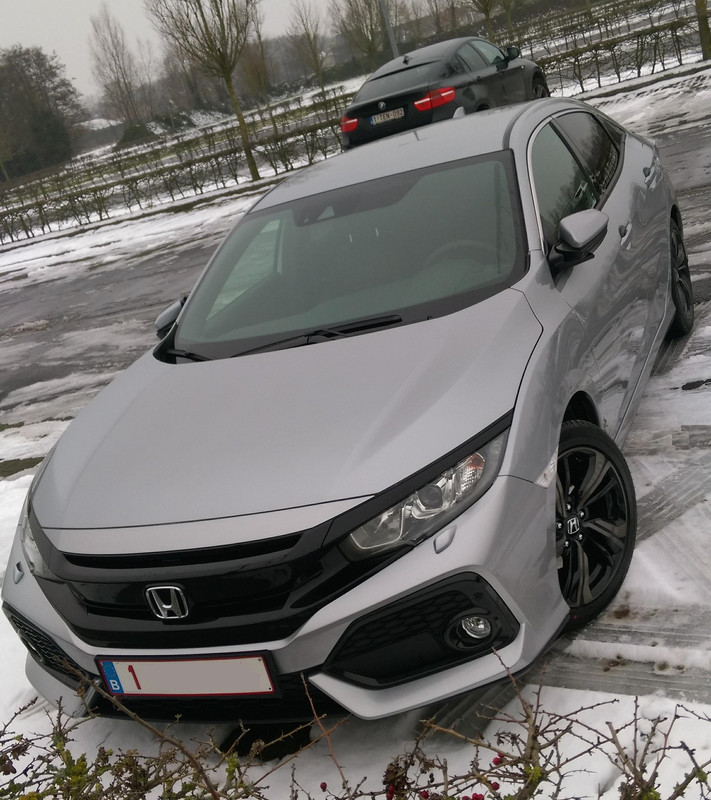 I myself am also a bike freak.
6 years ago @ age 28 I bought my first small economical, slightly funky looking Zoomer.
Till this day, I still own my Zoomer, I love it and I modified it a bit.
This is how it looks today (nicer carbon rear fender is seldom used because of the ****** weather where I live)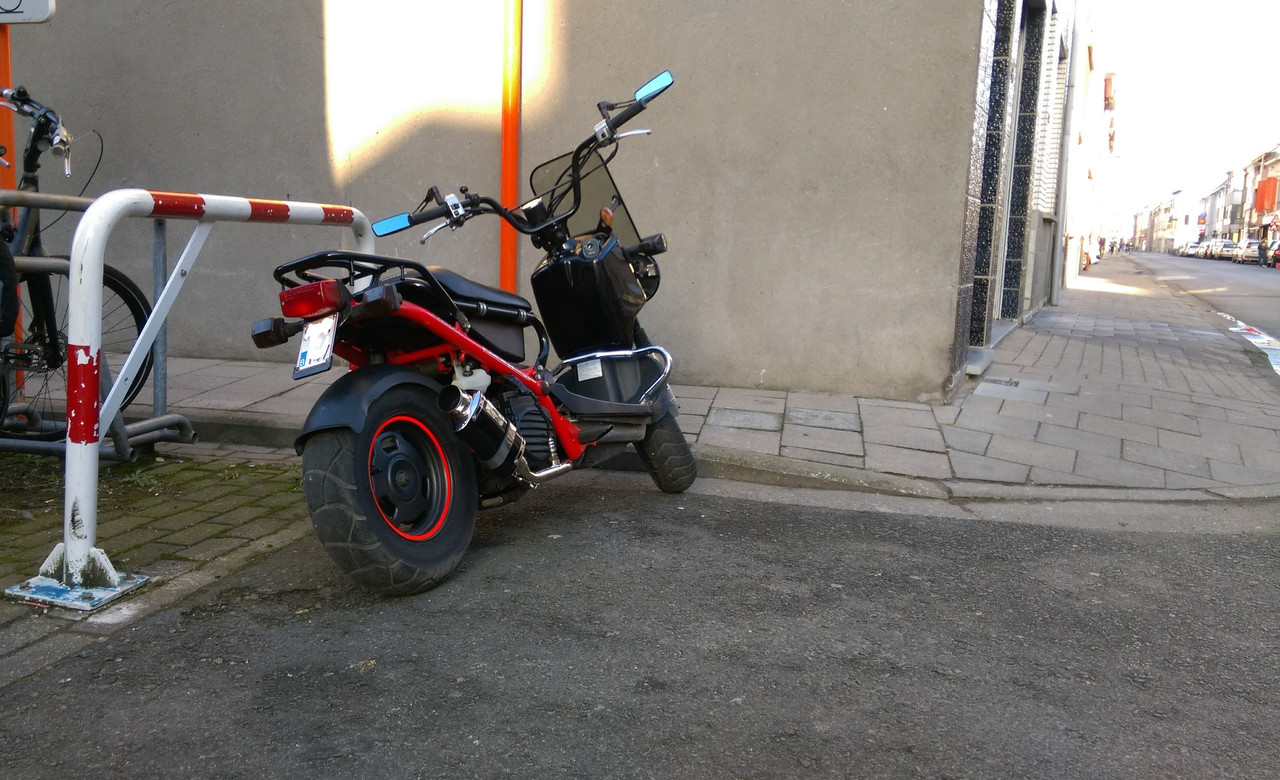 Later that year I went for my motorcycle license.
My very first 'motorcycle' was a Suzuki Burgman 650, bought in april 2013.
Than in december 2015 I bought, what I think is still the nicest bike I will ever own, a Honda CB1100EX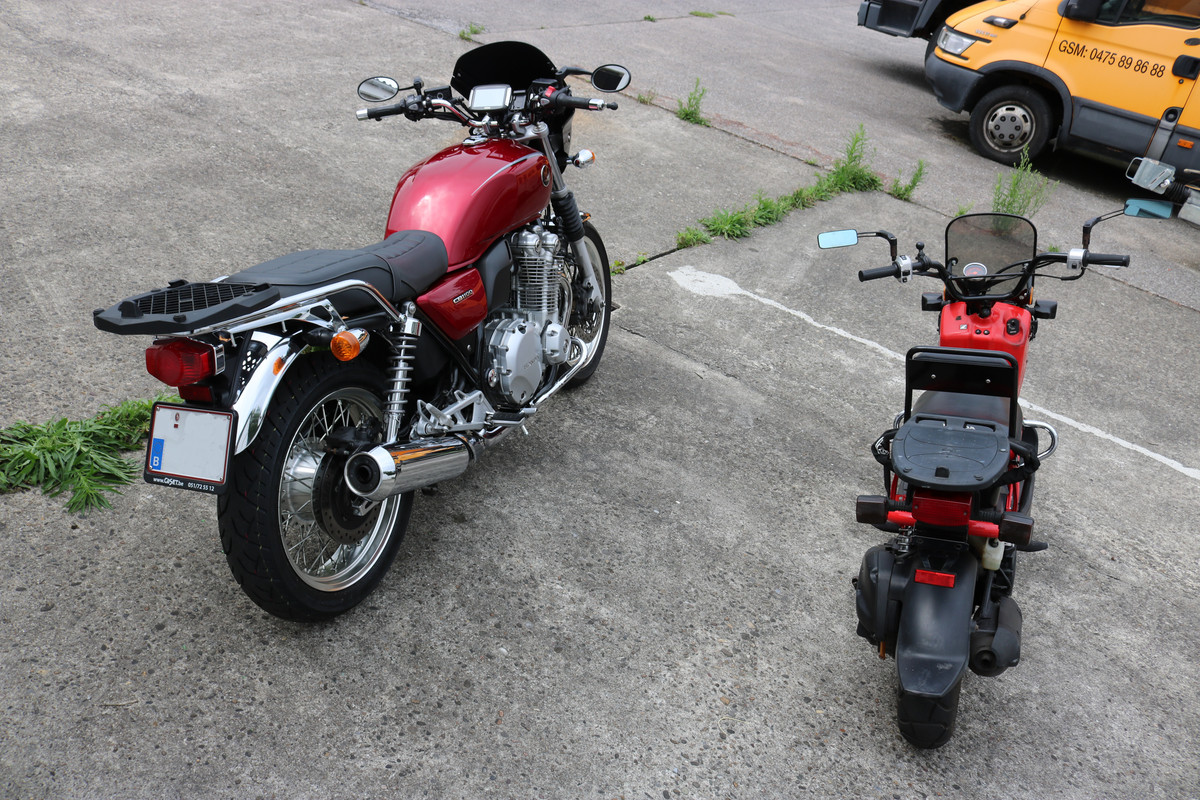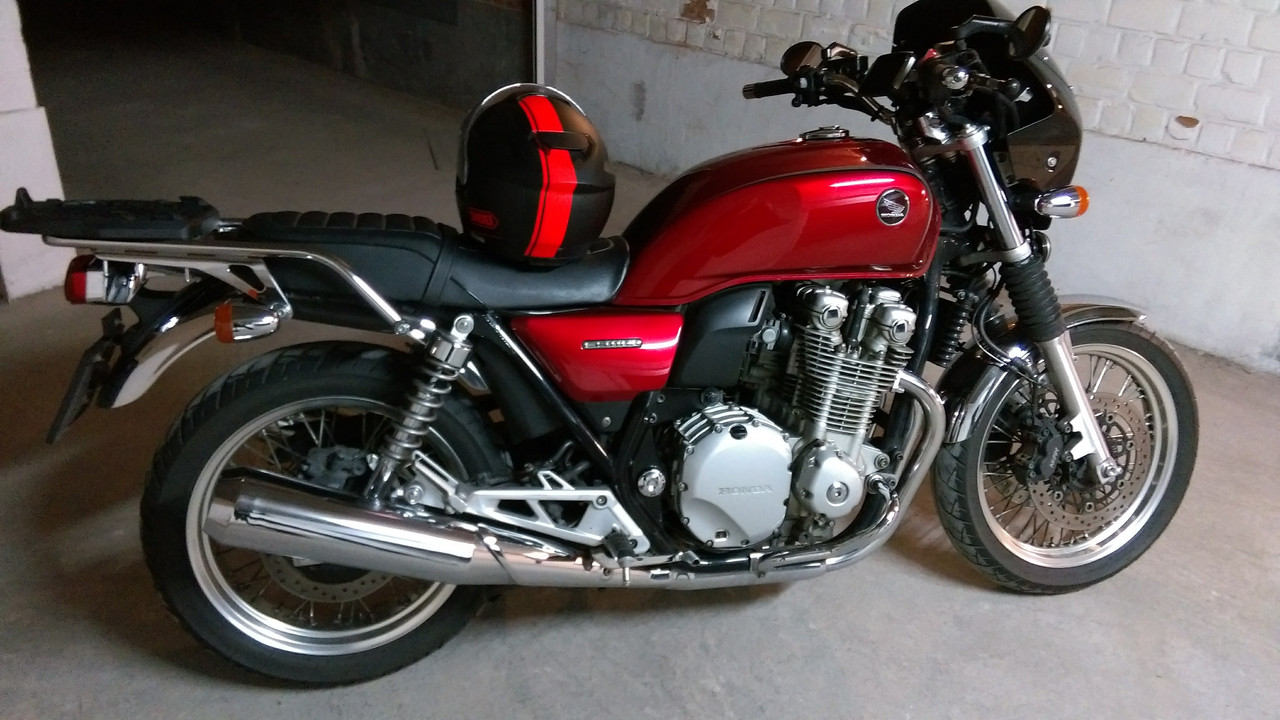 And since april 2017 I've been enjoying this Italian stallion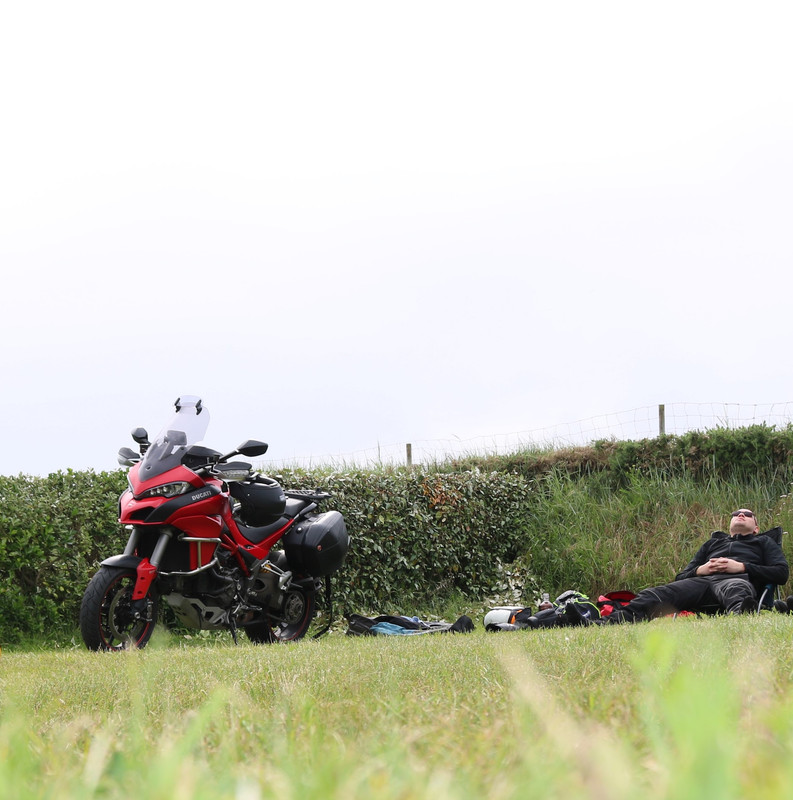 Anyhow, I hope to enjoy as much of possible of this new vechicle in what is supposed to be a new and exciting year for me
Thing on the to do list for the Civic are:
- buy a small 12V vacuum cleaner (should come in tomorrow)
- and a dashcam, I have a BlackVue system in mind....
- and maybe also add some ambient light in the future.
I do wonder if certain options can be retrofitted such as the blind spot monitor system and the auto dimming rear view mirror?
Greetz!