Discussion Starter
•
#1
•
Hello guys and girls,
I wanted to share this with you, my car care friends.
Some of you may know that I recently attended the Bauer-Millett / Daytona Manchester charity karting event last month. One of the items up for auction was 4hrs detailing time with none other than yours truly, Magic Detail (
www.magicdetail.co.uk
). After a little bidding war it eventually fetched £95 which was fantastic given all the proceeds went to the Macmillan Cancer Support group.
The process involved was as follows;
• Vehicle rinsed then snow foam applied and left to dwell for 5mins to suspend loose dirt.
• Luxury PH-neutral 'Magic Wash' with wheel arches and wheels soaked in a degreasing solution.
• Wheels cleaned with a non-acidic wheel gel and a selection of special wheel brushes.
• Full paintwork decontamination process carried out (3 stages to remove bonded contaminants).
• Vehicle re-washed then hand-dried using 'deep pile' microfiber drying towels and blow dryer.
• Paintwork waxed using Swissvax Crystal Rock.
• Tyres and exterior trim cleaned, conditioned and dressed.
The car on arrival wasn't too bad! When booking this in I was asked if it needed cleaning beforehand - I could have been cruel and said "yes" but I'm not like that, I prefer the challenge these little cars can sometimes present;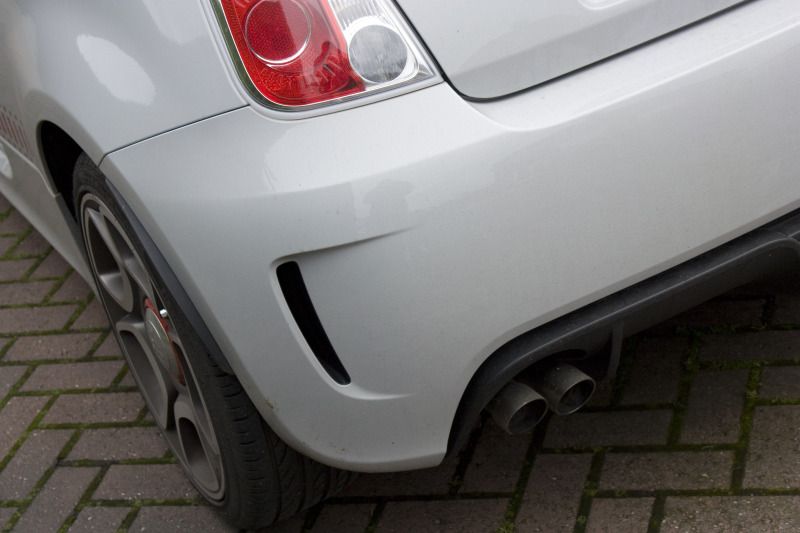 I started with a pre-wash foam, using Valet Pro PH-neutral snow.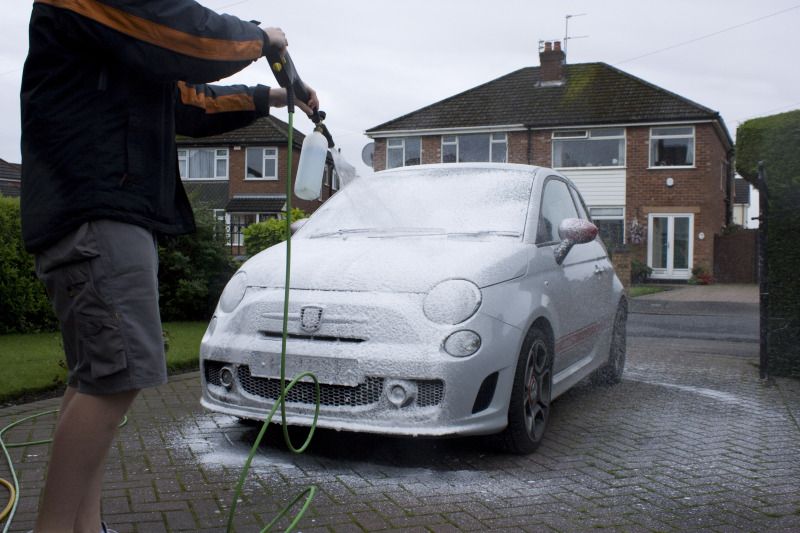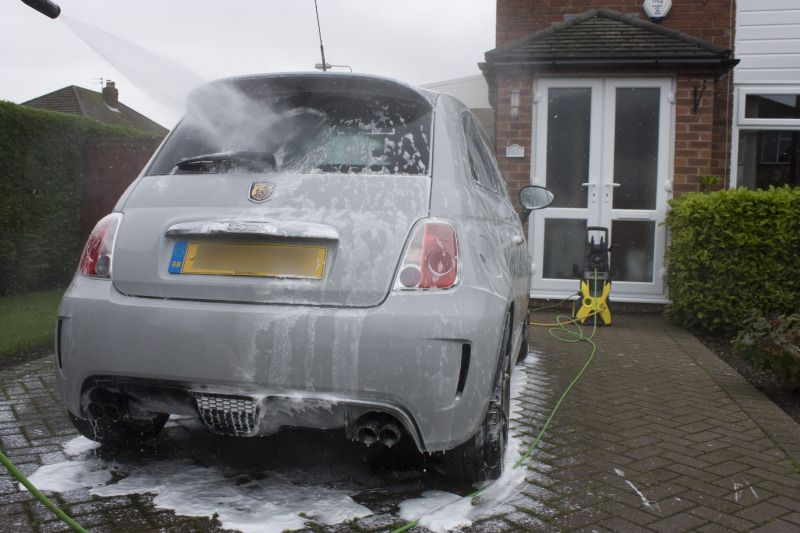 The vehicle was then given a luxury PH-neutral 'Magic Wash' using Insta-Finish Maxi Suds shampoo! I used a microfibre mitt, because past experience tells me that the lambswool gets caught in the panel gaps around the sills and rear spoiler, and is a real PITA plucking the hair out with tweezers afterwards! I was also limited to 4hrs working time!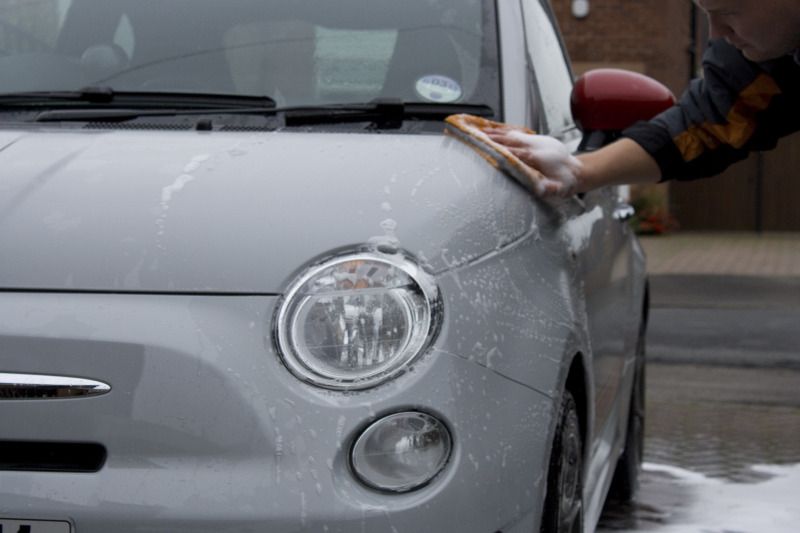 Once the washing was completed I could start decontaminating the paintwork. It was covered in iron filings, something I find these cars attract more than others.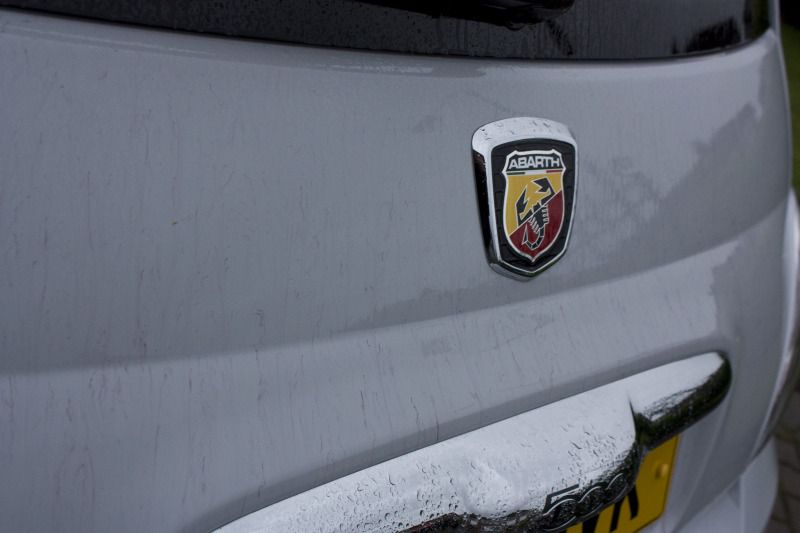 The wheels were also hit with it.
The car was then de-tarred using Autosmart Tardis and later clayed using Dodo Juice 'basics of bling' clay. These stages weren't pictured as time was pressing on and there really was alot of tar!! Thousands of black dots of it all up the sides! I had to go round the car twice with the Tardis - anyone who has used this product will know how strong it is, I've not had to go round twice for a long time..
I then went indoors and started drying, firstly with a waffle weave towel to soak up the water double quick and then got the blow dryer out to get the water out of the nooks and crannies, and to dry the tyres ready for conditioning. I also flicked the fan heater on to remove any moisture in the air so that the wax could bond to the paintwork..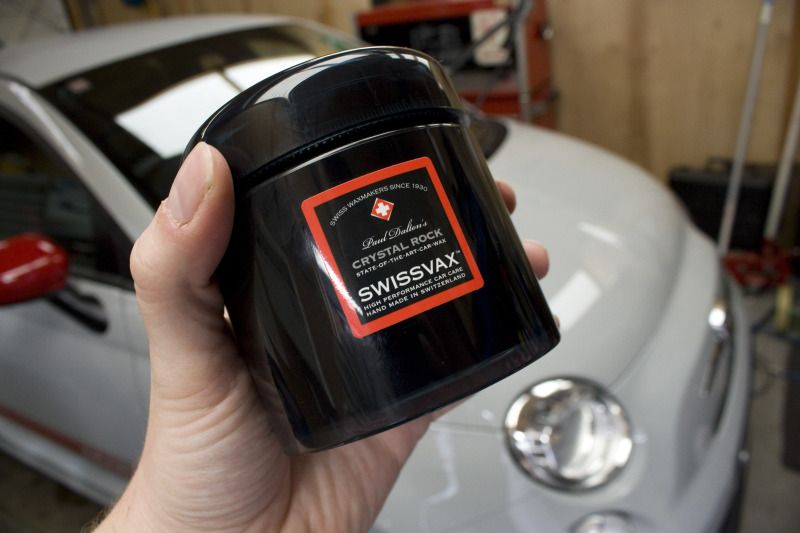 Wheels were sealed with Zaino Z2, and tyres dressed with 3M Tyre Conditioner. An indoor reflection and a wheel shot, just so you can prepare yourself for what's coming...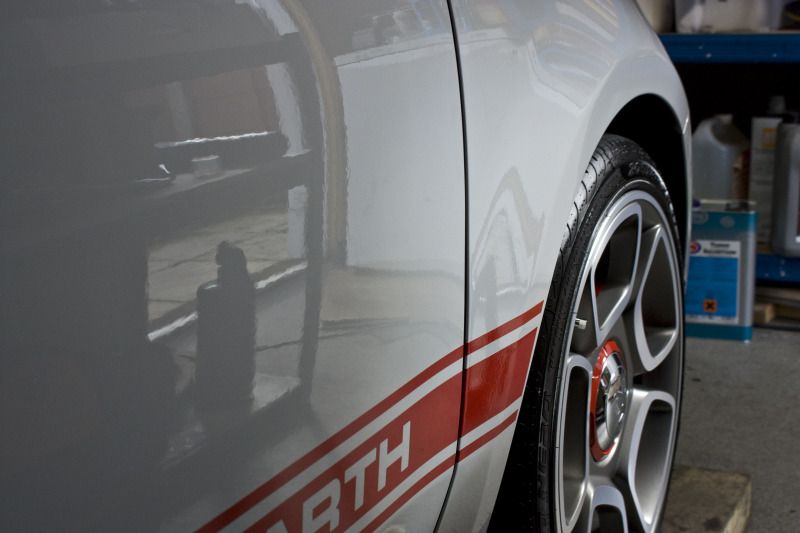 And finally, after 3hrs and 57mins;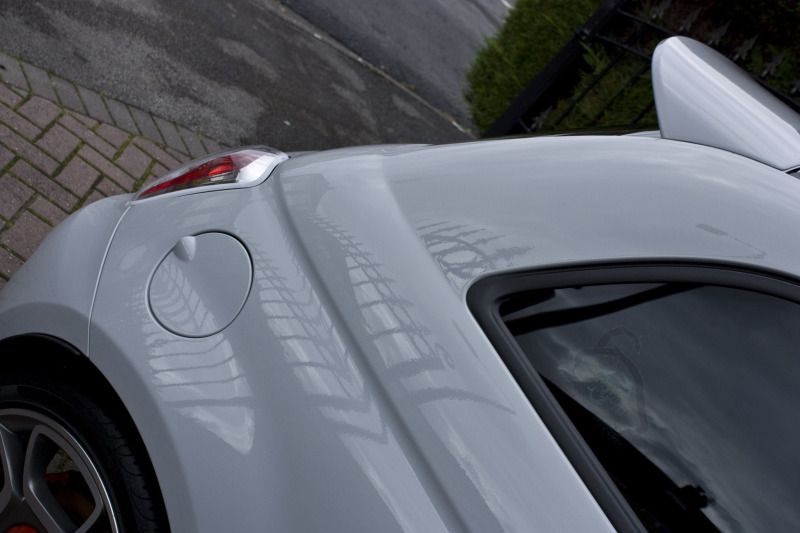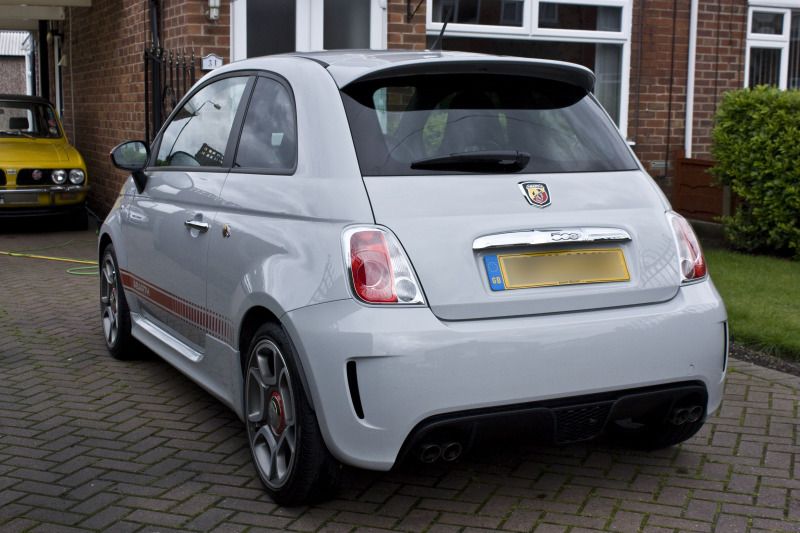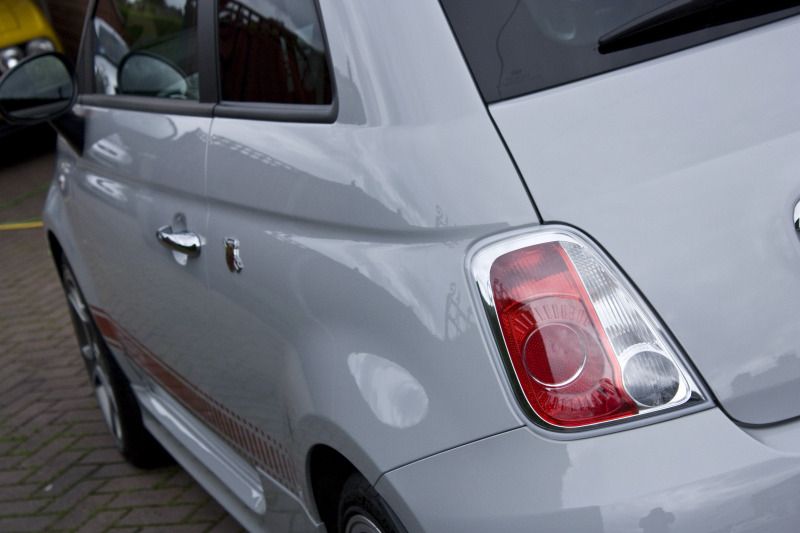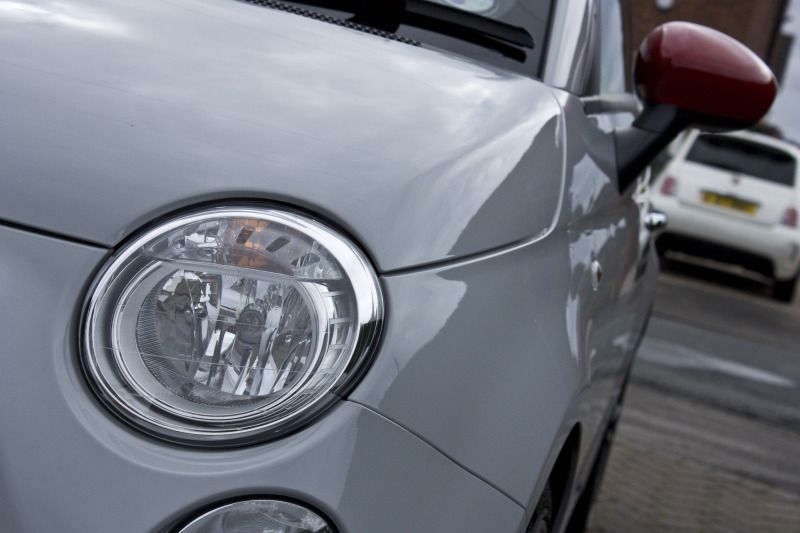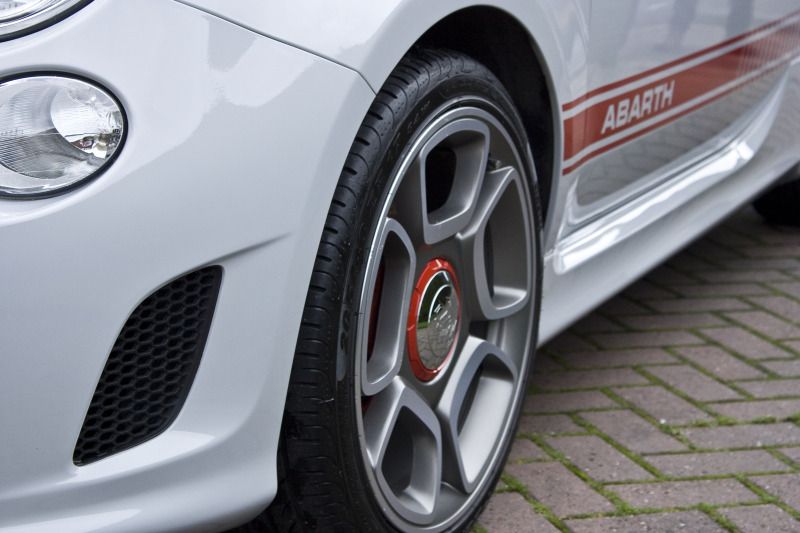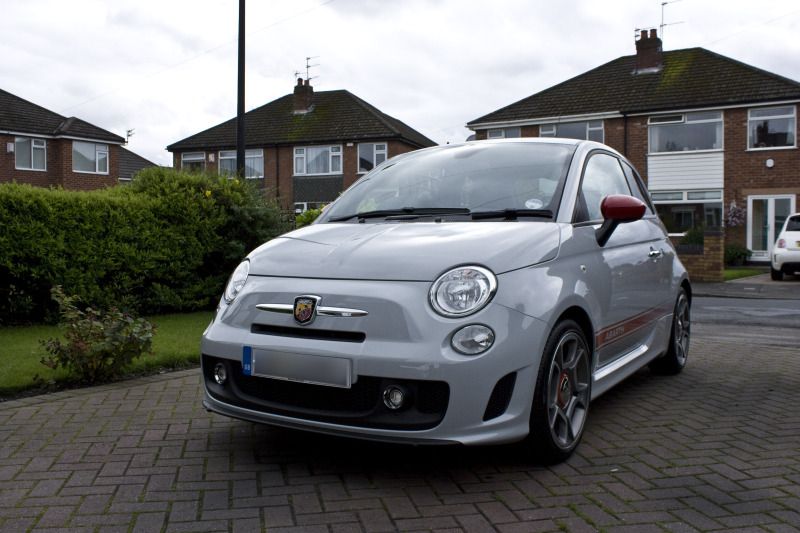 Thanks for looking! I was truly inspired by everyones generosity at the charity karting event.
Best wishes,
Matt.