I had been wanting and looking for a Civic for a while having never owned a Honda before I was hoping to get a Type R, needless to say I didn't get a Type R down to my current finance situation but i did get a 1.8 Se i-Vtec in red that I plan to make it look type R rish.
My previous car history has been a lot of Vauxhalls, 3 Impreza WRX's and a few fords including an Escort RS Turbo.
In the future I will definitely be getting a real Type R but in the meantime I will try to make the 5 Door family car look Type Rish including Interior (the wife will be having it when I get a new car)
I bought it from a small dealer in Newcastle for a good price, It was clean, Low Mileage and quite well valeted with no marks or scratches apart from the obvious previous smoker (steering wheel was sticky with tar and and the ashtray smelling so bad I had to throw it away) once I had thrown the ashtray away and baby-wiped the steering wheel the car completely lost its smoker smell so I was happy.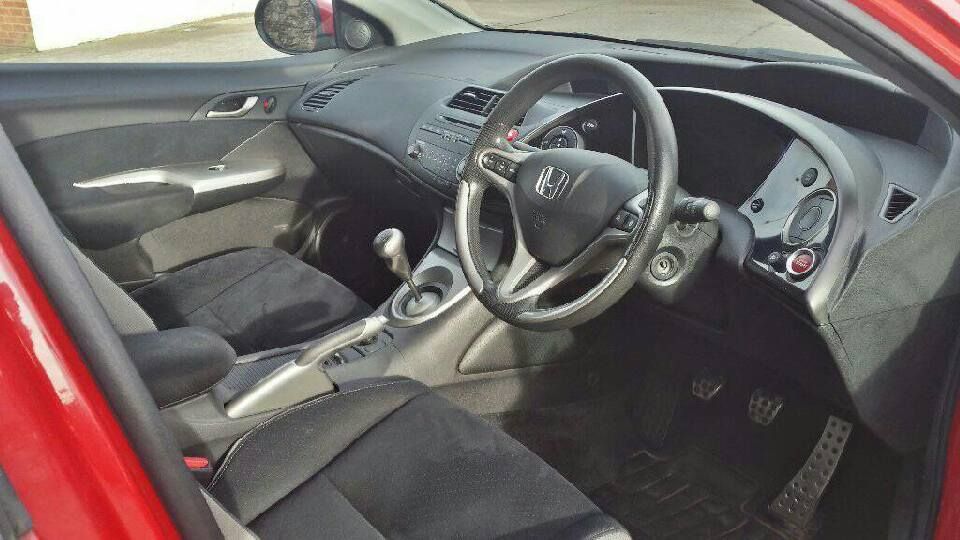 first mod was a replacement ashtray off a member on here, i have no pics of it though.
second was a sumo holey rear panel because I really dislike the red panel at the back as well as the trophy cabinet on the front
next up was front wind deflectors from ebay and a Type R replica grill from Cox's and I fitted my Private Plate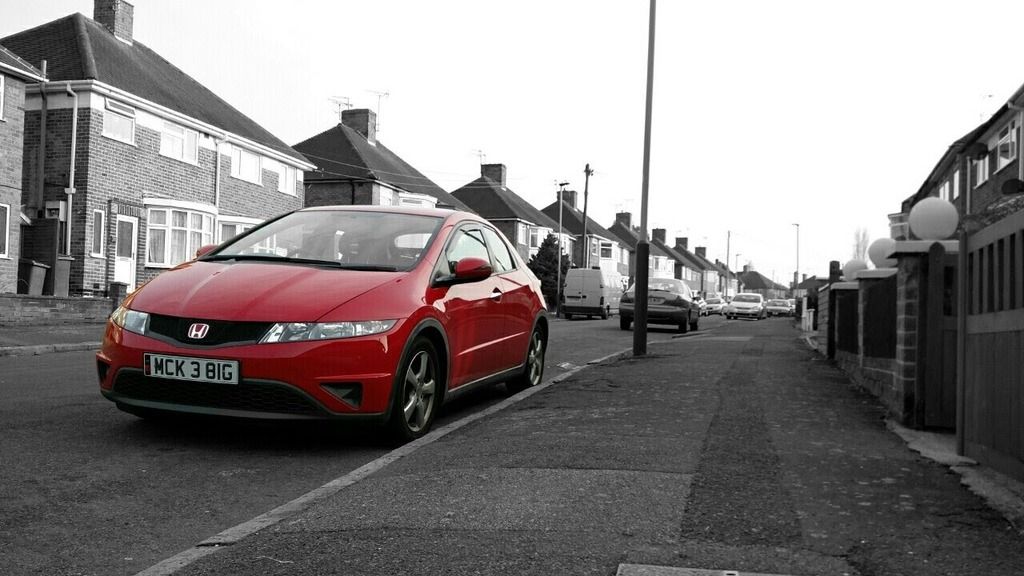 I have Just had delivered a Civic Type R spoiler in the same colour with all fittings and fixtures and just need to fit it at some point (still wondering how to do that though), here is it balanced on the car in the dark about 5 mins after it arrived.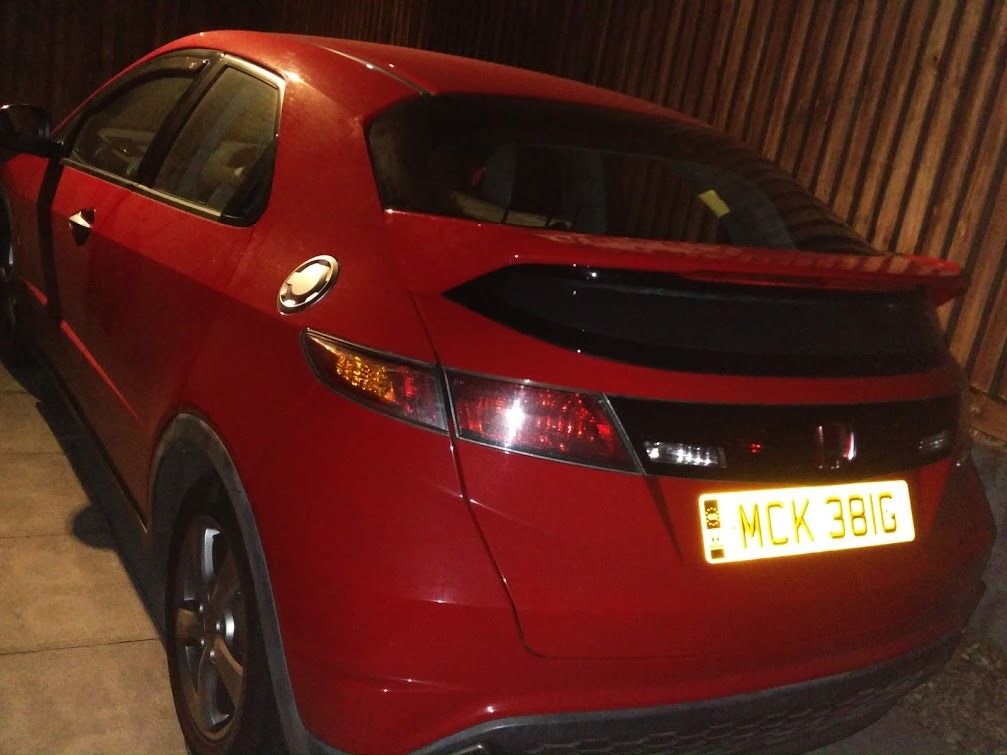 Future plans
exterior Mods:
get rid of hideous orange rear indicators
Type R Kit inc Front and back splitters and arches and skirts (looking to get them pre-red to save me painting)
Type R alloys,
Lowered slightly (have used eibach in past and highly rate them but open to suggestions)
Silver rear panel and twin chamber rear lights for correct Fog position.
Interior Mods:
make a custom boot build with my 12" JL W0 v3 - I want it flush with the floor
Fit my Double Din Stereo I Had in my Impreza
Type R Seats Front and back (modded for 5 seats) and door cards re-trimmed to match
Type R Mats and red floor lights
Type R red Dials and Clocks with the non shiny surround
Type R gaitor and knob