Bought the car earlier this year but thought i would start a thread on here.
---
Copy and paste
Hello.
Having recently just sold my CWDC5 after owning it for 5 years and carrying out various modifications on it , it had served me well but I have had a nagging for an FD2 for some time.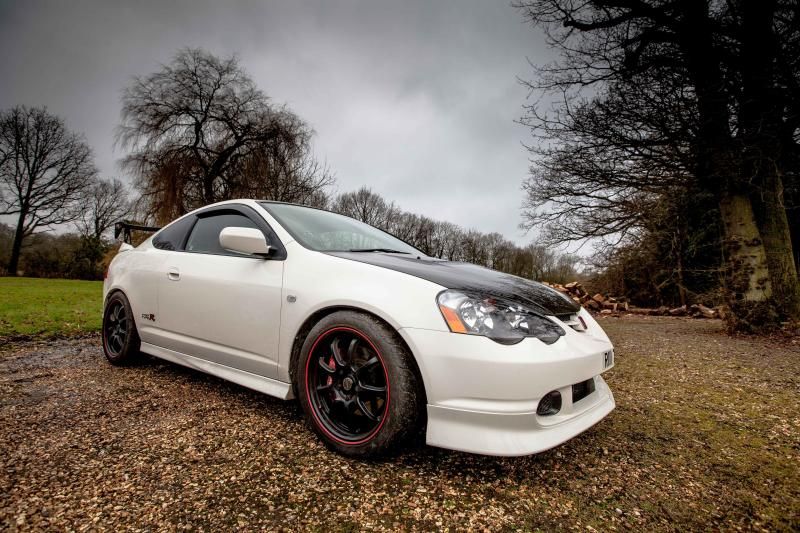 I had been on the hunt for one for a while, but they are few and far between especially clean ones.
This one was sourced by Andy of 200bhp cars and imported via jm imports. Previous owner was the only owner since import and also had a DC5 and EK9 respectively. The car has been meticulously maintained by the last owner who had it just shy of two years.
It comes with a Toda catback and m&m Honda intake, also supplied with the car is a brand new toda decat and m&m honda scoop which fits behind the bumper... They Are the only modifications I have seen, I may have purchased a mugen grille... And mugen wind deflectors.
I have also bought an FD2 related plate, and still have to fit my spoon plug cover, gear knob and a few other trinkets I kept off my DC5.
The car is great, in many ways just like an integra but a bit more 'grown up' my Teg had braces and coilovers , I feel the Fd2 handles significantly better than my DC5 , the grip in the thing is mind blowing..
I actually feel it's the best Honda I have owned to date, the ride is stiff but not uncomfortable. Maybe a different story for back seat riders but there we go, not in a rush to upgrade any suspension parts whatsoever. I do fancy a double din but the head unit is a fairly decent alpine that charges my phone and plays the music from it so again that can wait.
Japan pics / SVA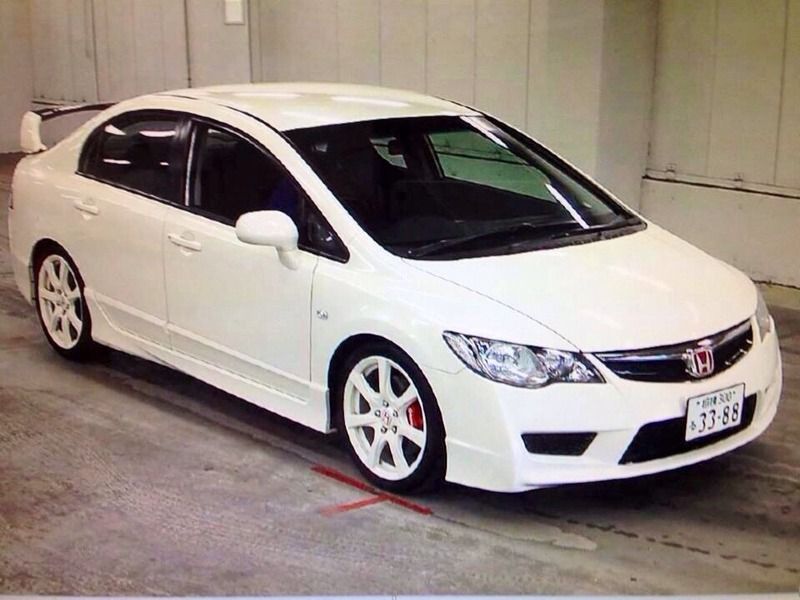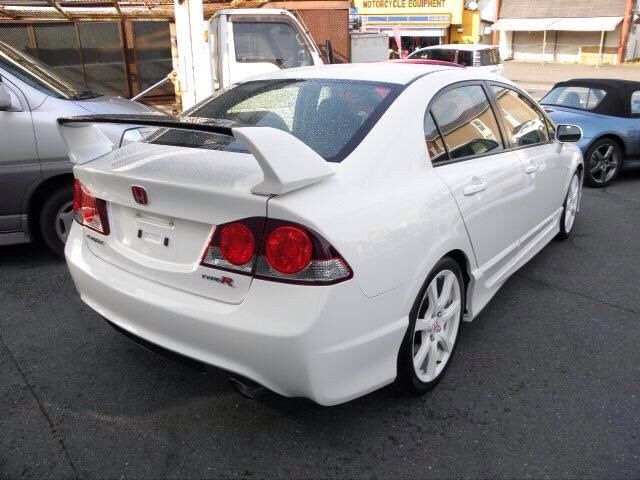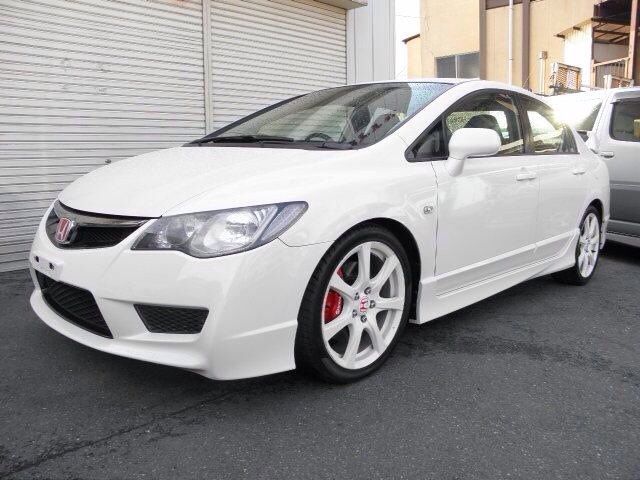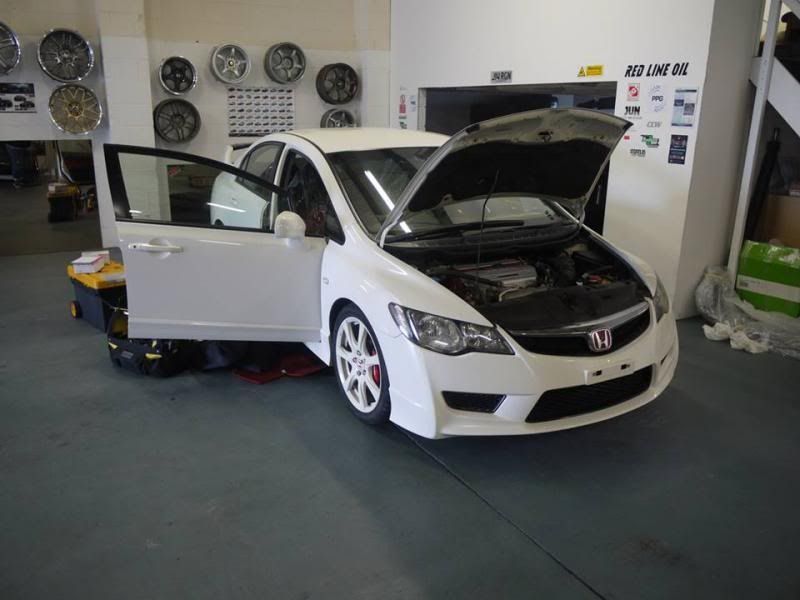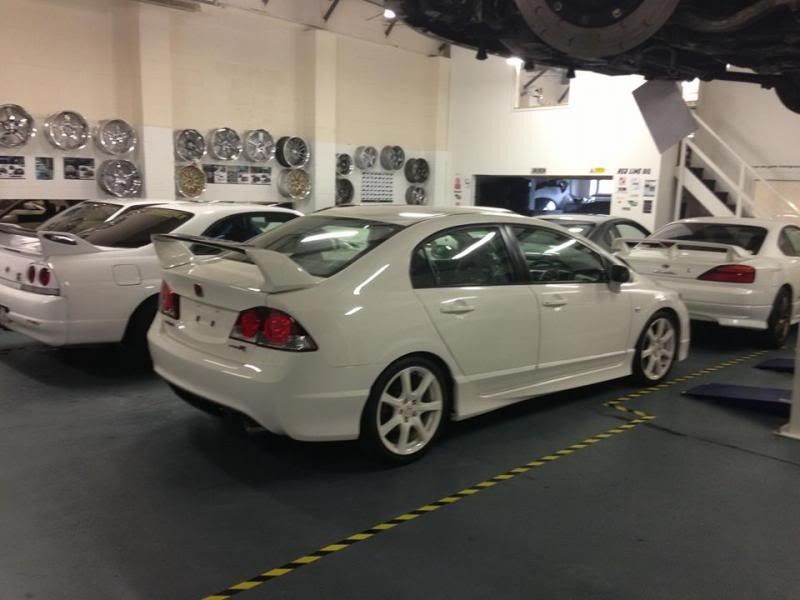 Mods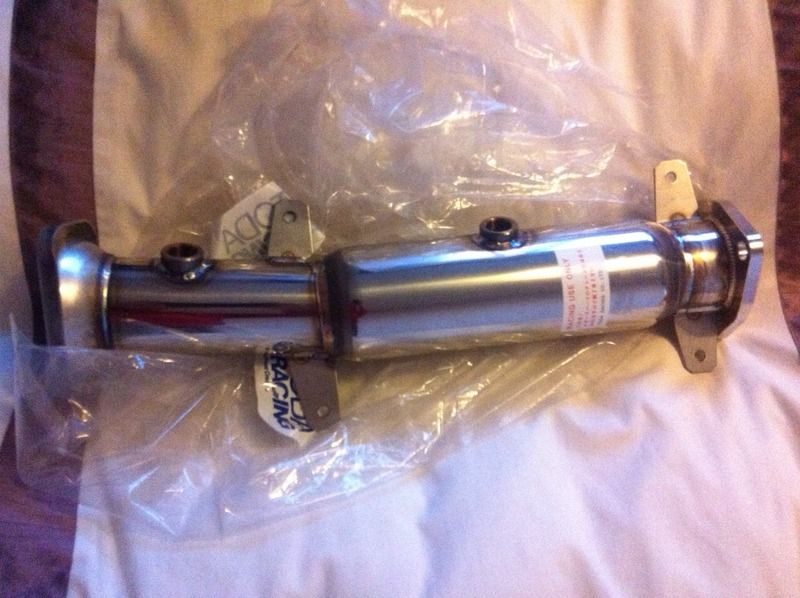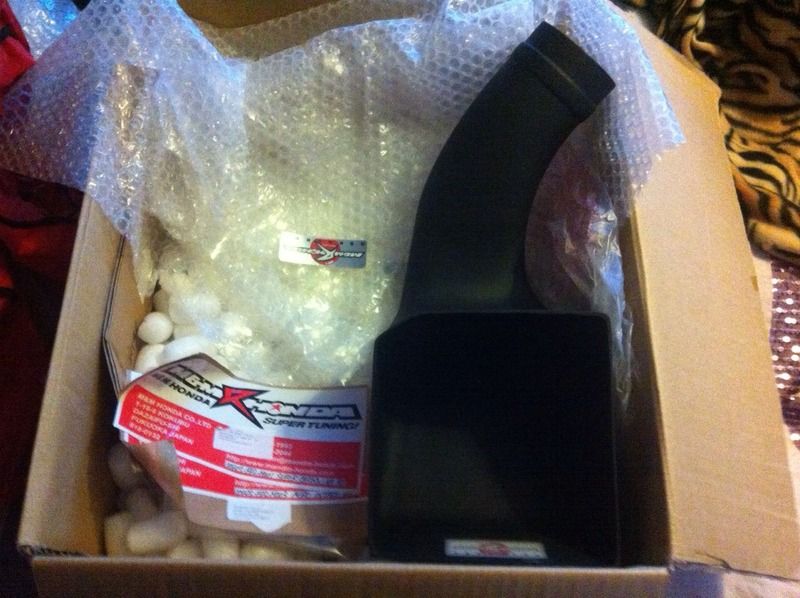 The day I collected it (Two Sundays ago)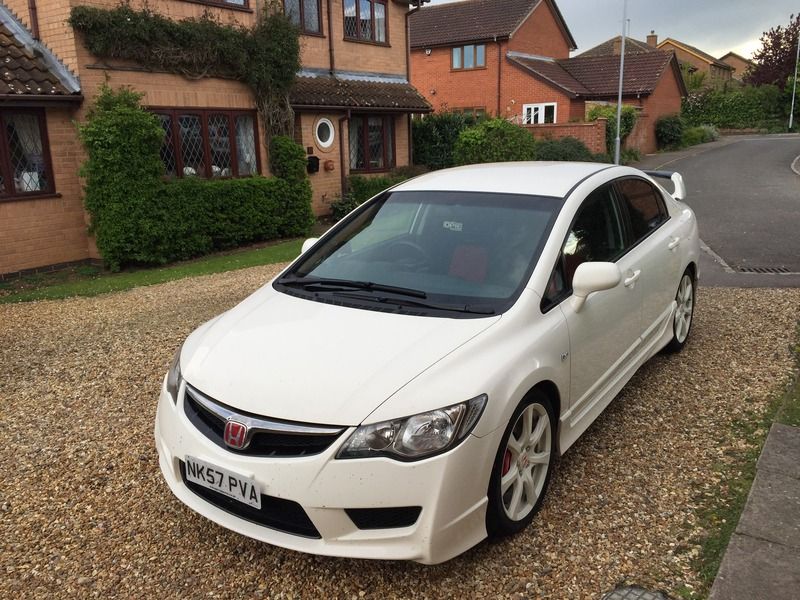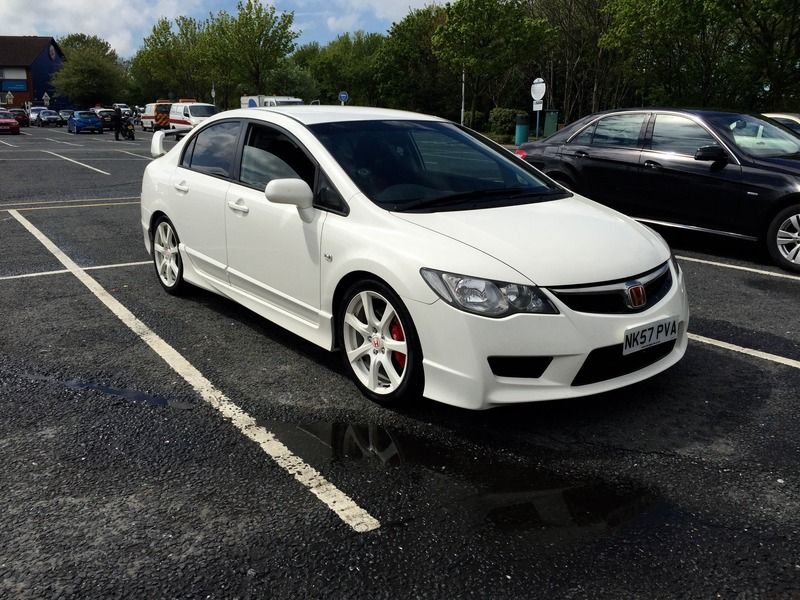 After a quick clean and de-badged the "civic"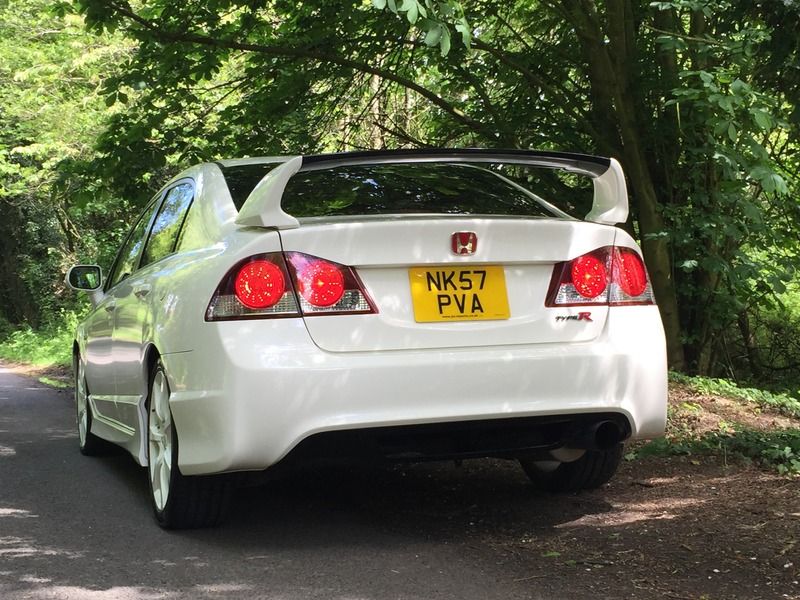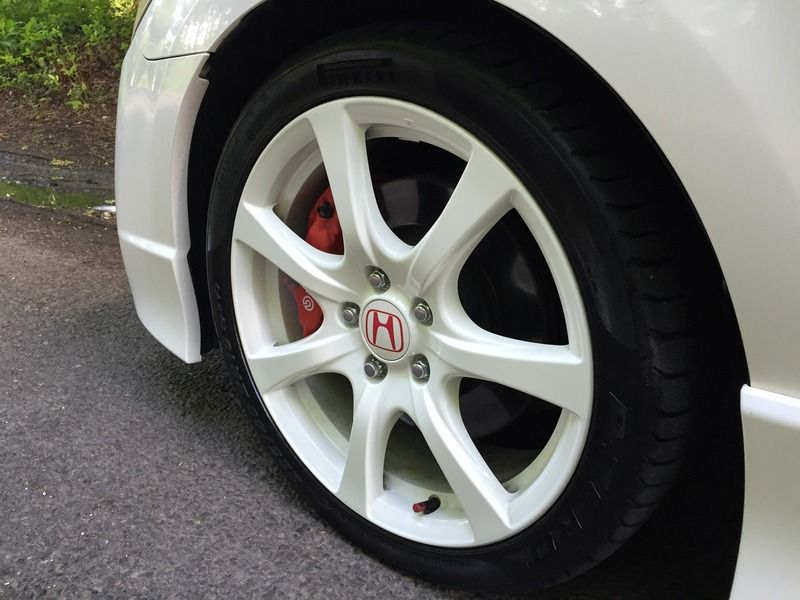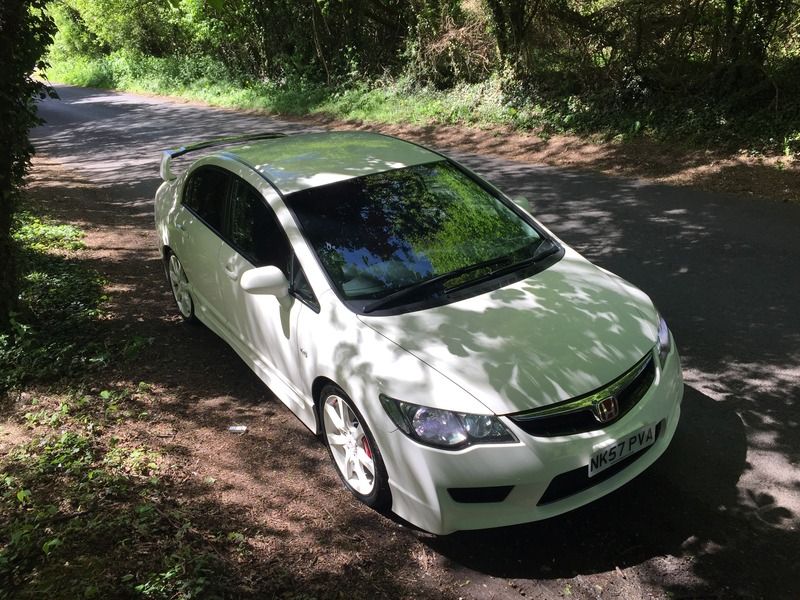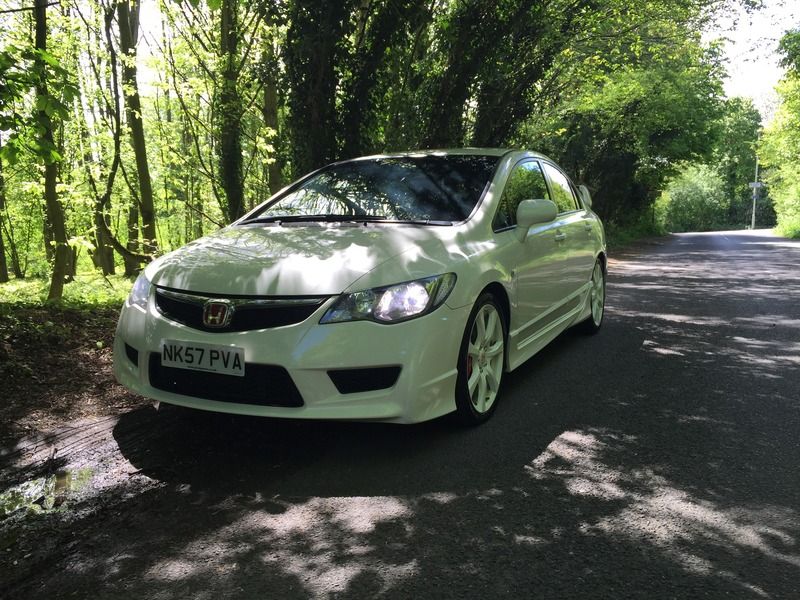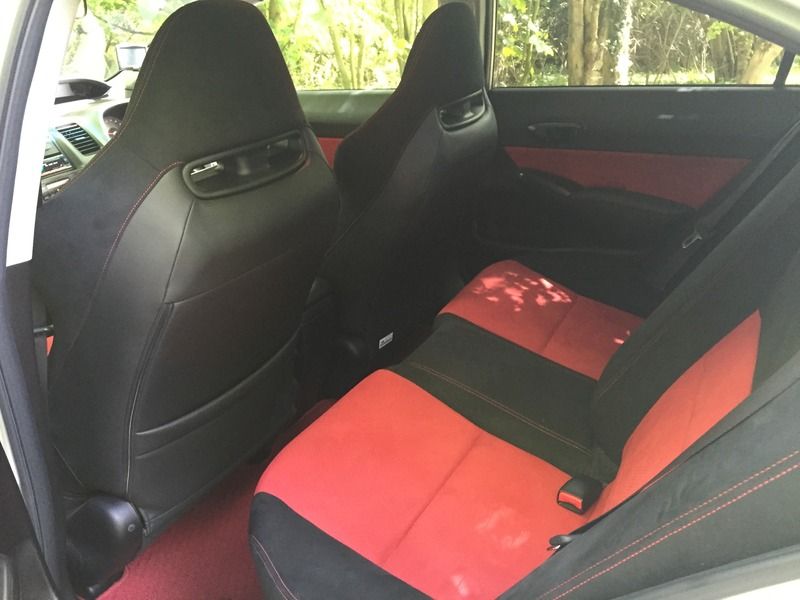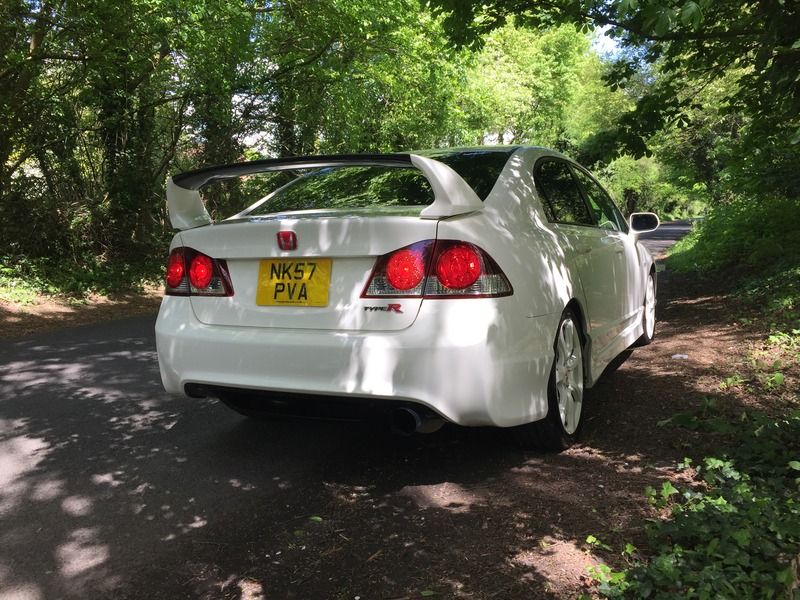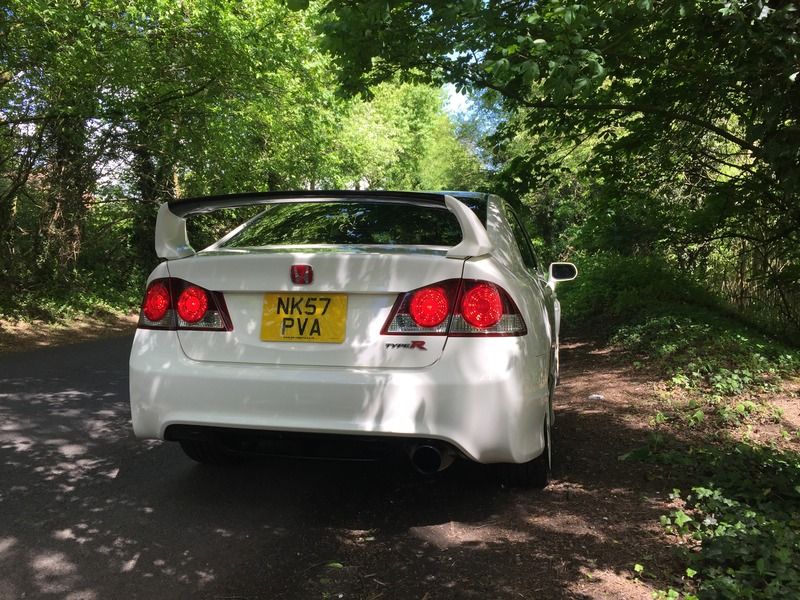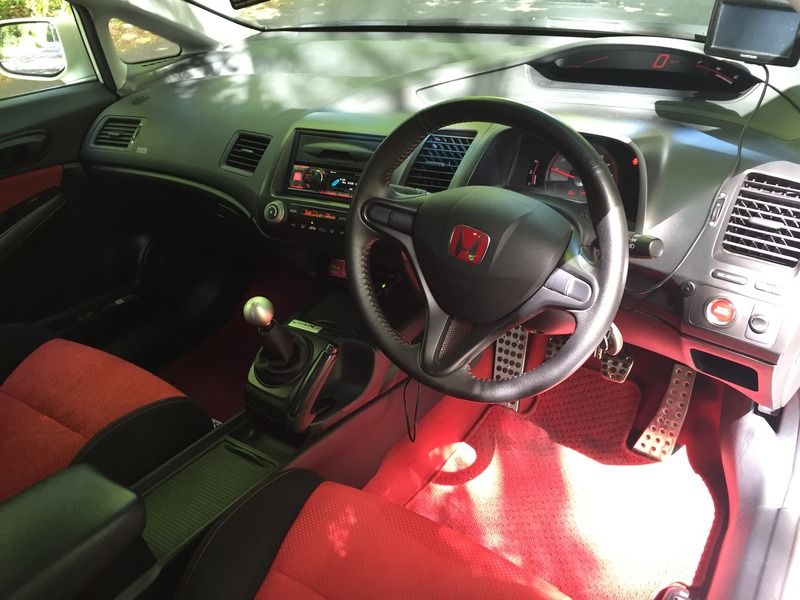 Service items
A visit to TGM two days ago and a trip to Eurospec for mapping.
I wanted a fresh engine/gearbox oil change and also to remove the speedo converter which was currently fitted as it still had the limiter on it. It turned out to be a speedm8 one which was fitted under the fuse box, these specific ones should be fitted inside the dash as they are not waterproof, so I had bought a cartek one which is now fitted above the gearbox and works well. Tom was not impressed with whoever had fitted the speedm8 as it was done poorly according to him. Never mind all good now.
So, fresh gbox and engine oil , need to book in for spark plugs and valve clearances along with an Mot by the end of the month. Unfortunately Tom didn't have time to fit the intake scoop.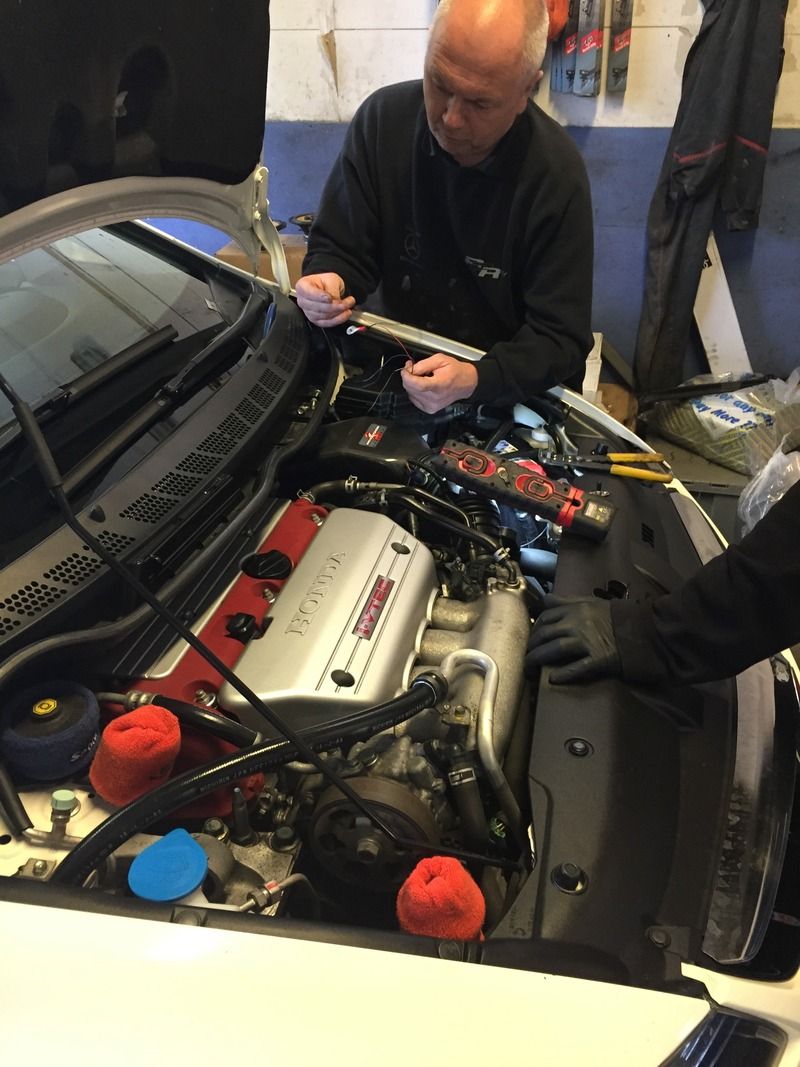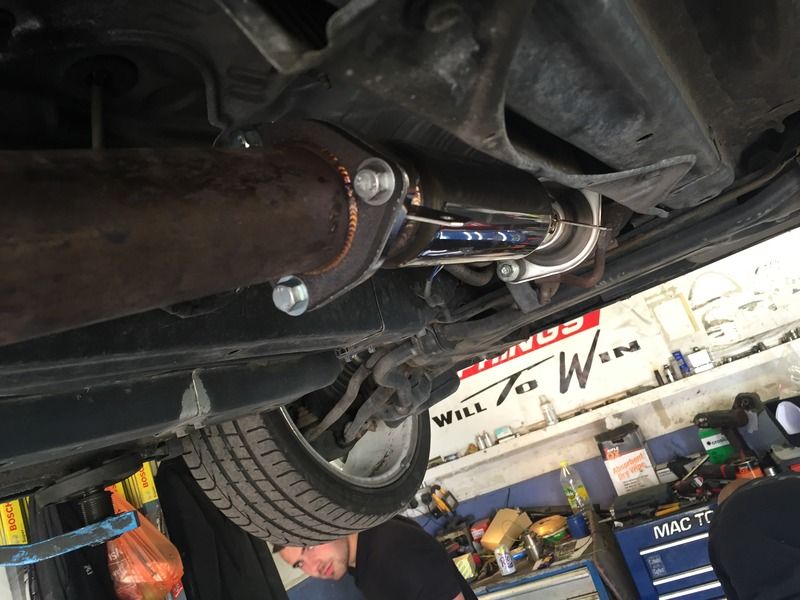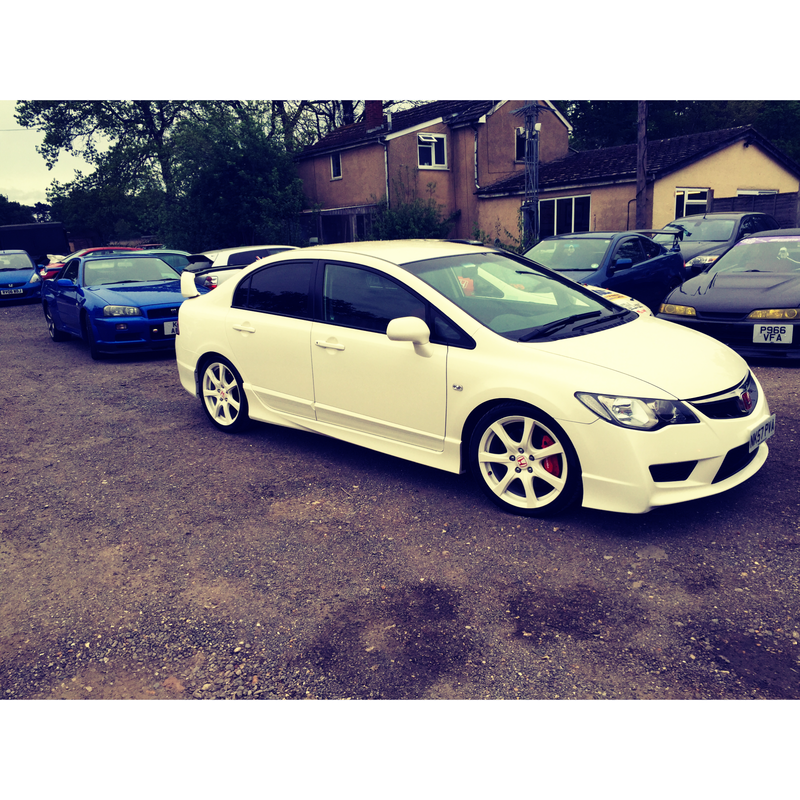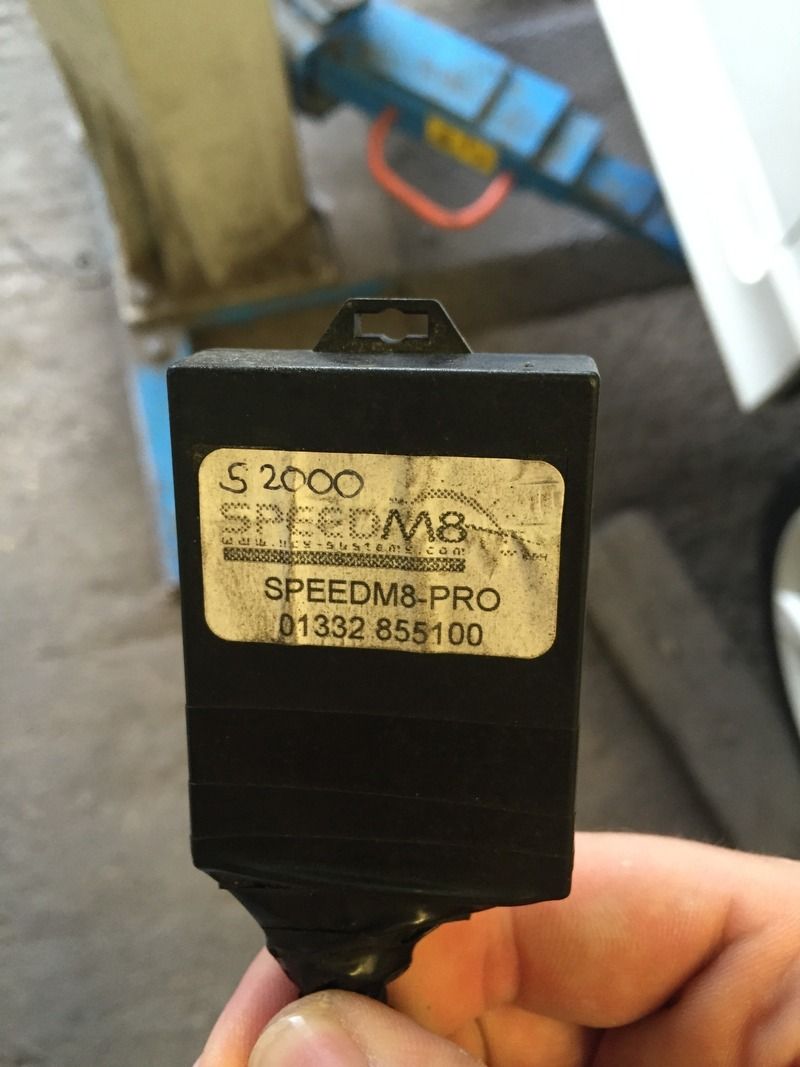 Toda decat
Then on to eurospec- New convertor much more accurate according to the gps reading.
I noticed the car was much more responsive already with the decat fitted !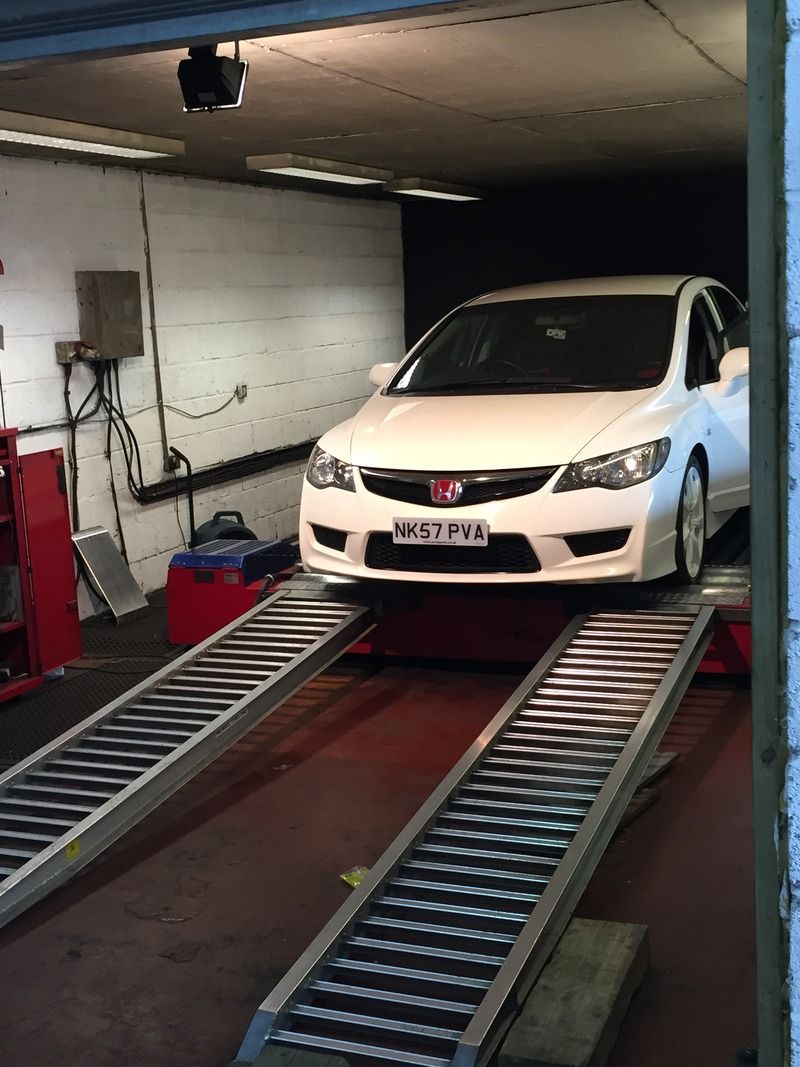 before/base run
After 2.5 hrs of mapping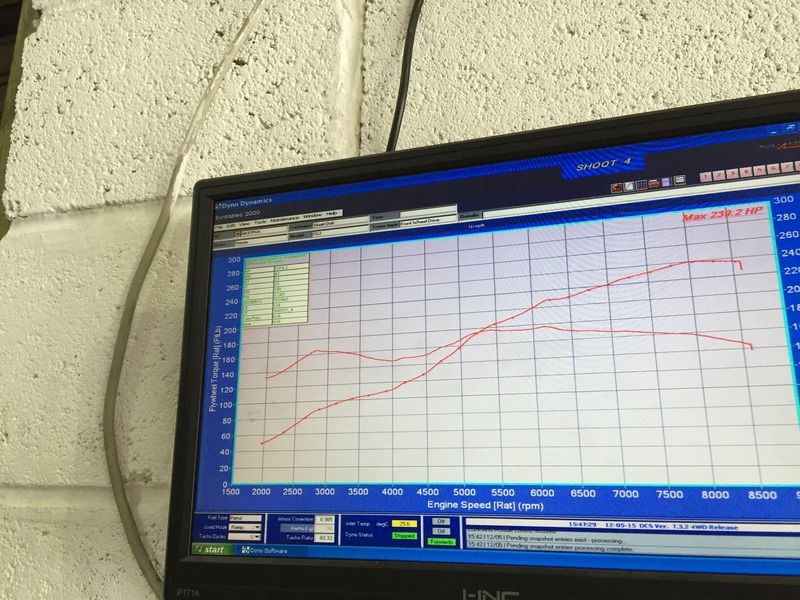 240 at the fly and 180ft-lb of torque. Which I'm very happy with, the car pulls great. Romain thinks it may need a tweak when the intake scoop gets fitted, but was very impressed with the figures the car managed. I'm lead to believe that's a greet figure for eurospecs dyno.
Mods - Toda decat- Toda cat back - m&m honda box (which is more or less like an oem box without the scoop fitted by the brake resonator)
Hats off as always to Tom and his team at Tgm, so grateful to have them more or less on my doorstep.
Credit to Romain who has done a great job of mapping the car too !