Discussion Starter
•
#1
•
the story so far...
a lot of people upgrade (performance wise) to a type r but I decided to downgrade from my 410bhp impreza. it was standard when I got it and a bit of a monster when I was finished. I wish I had done a build thread for that so I am doing one for the fn2 before its too late
I fancied something a bit newer and ive never had a type r before so it was the obvious compromise between age and performance for me. I must say I haven't looked back since I got it
I thought I would of missed the huge turbo on the Subaru but I just don't! I think the vtec makes up for it a bit
I got my Milano ctr on 29 march 2013 so ive only had it 3.5 months
here she is when I got her
first thing I done was fit a pipercross induction kit. and then a un-resonated cobra cat back exhaust.
next I got a new set of Inovit Asuka Racing ST16's 18x8" ET38 wrapped in Toyo Proxes T1R's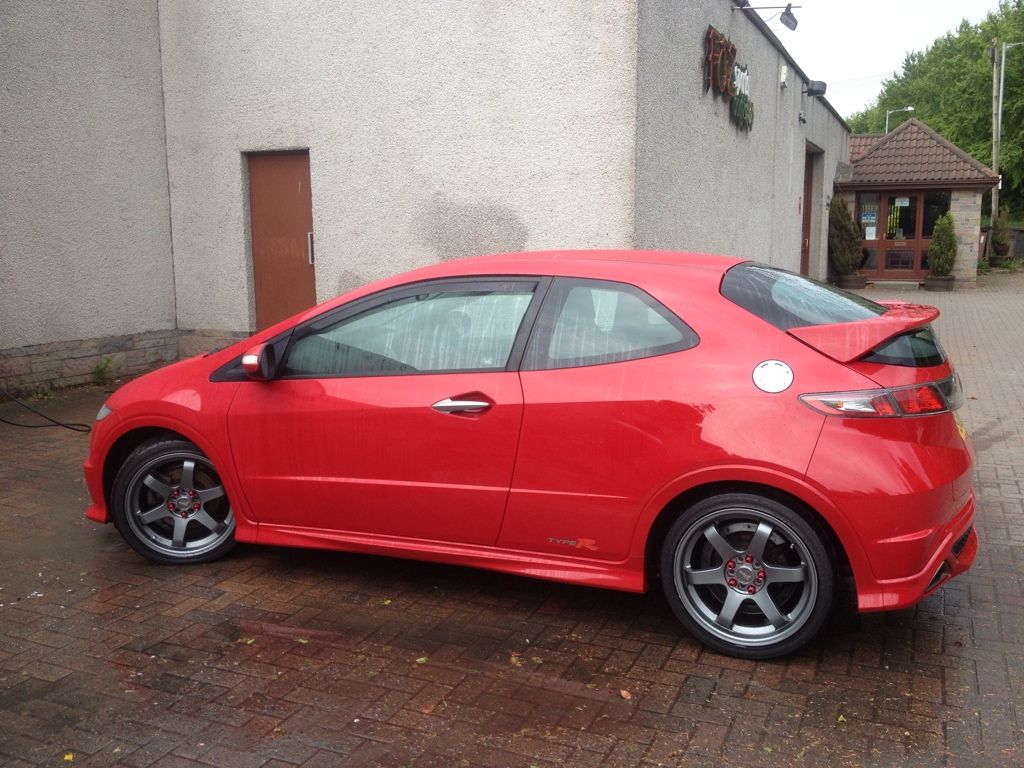 and that's us up to date. the car is in the bodyshop now getting my new spoiler and rear splitter painted and fitted.
and this wee guy arrived today but I need to wait until I get the car back to fit it
I will keep this thread up to date and any comments are welcome. good or bad
thanks for reading, stuart