Well i finally picked the car up today! must say im over the moon with it! I've got wheels and springs ready to go on. I fitted my gearknob and gaiter as soon as i got it home, although the gator needs tweaking a little bit.
anyway pics: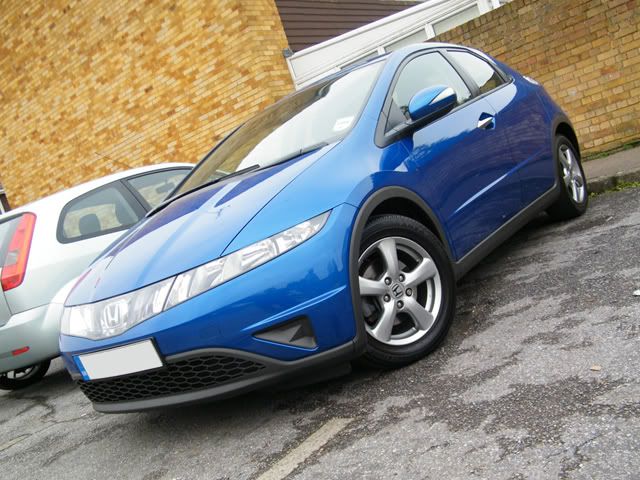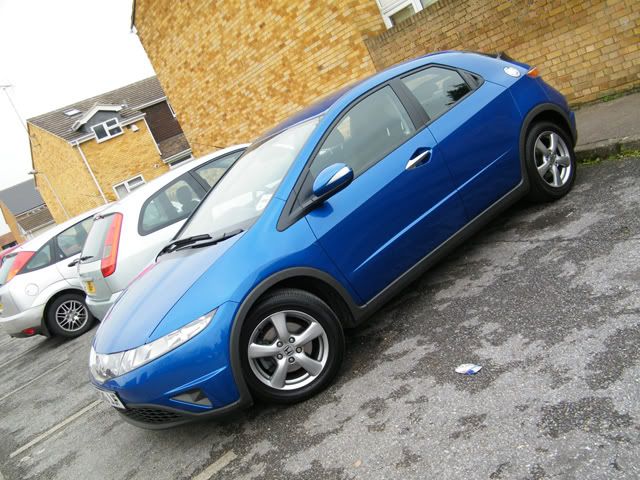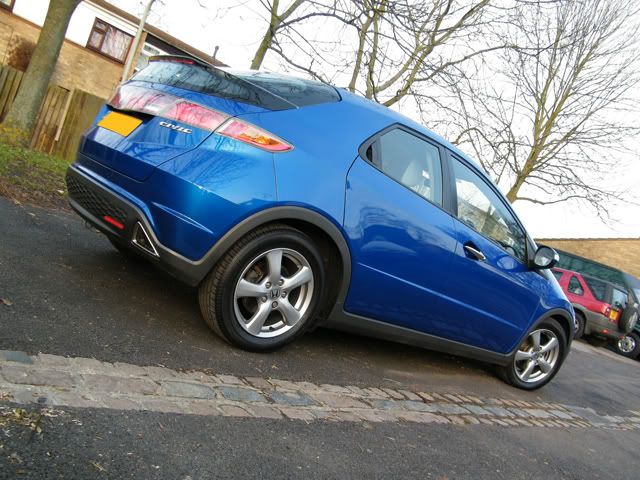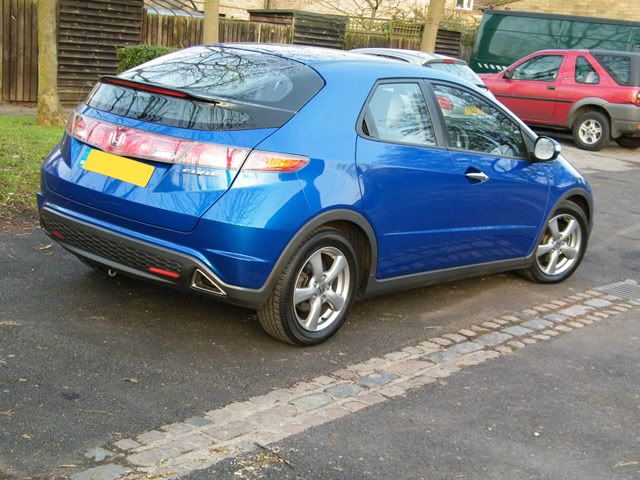 fitted my old mugen oil cap, but its facing the wrong way! grrr.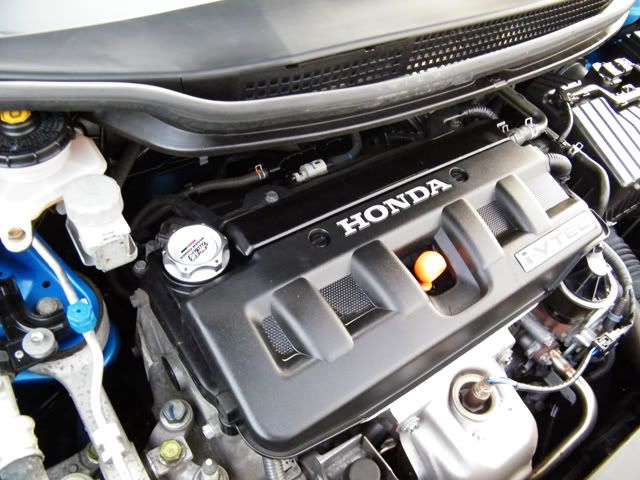 old knob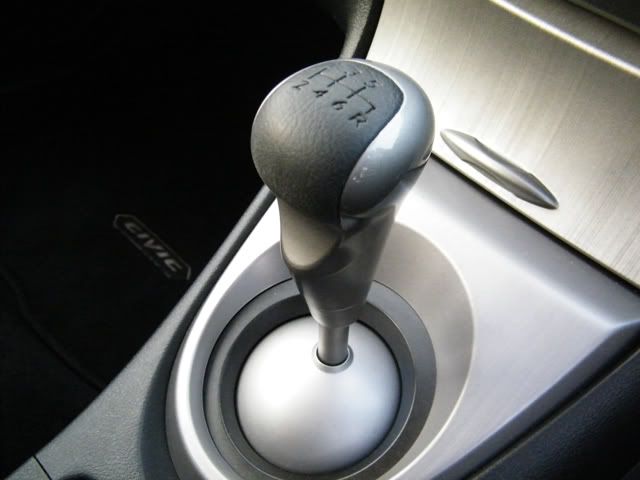 new knob: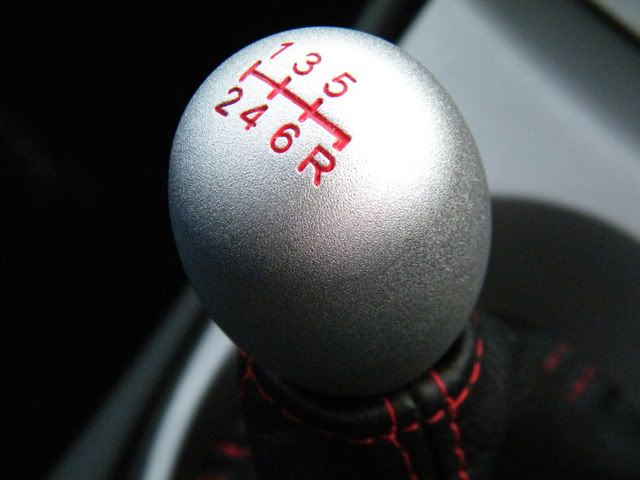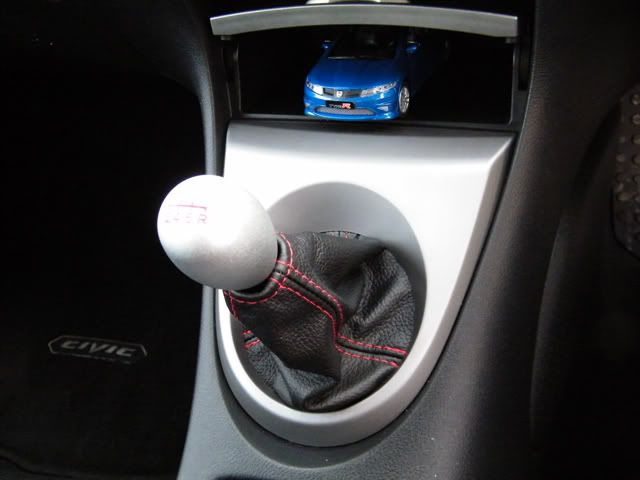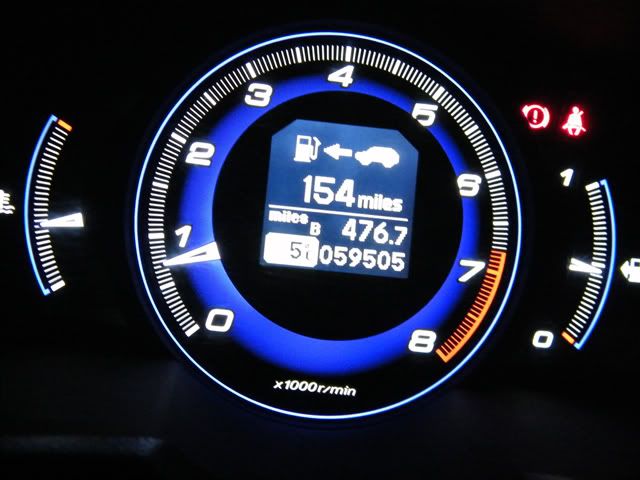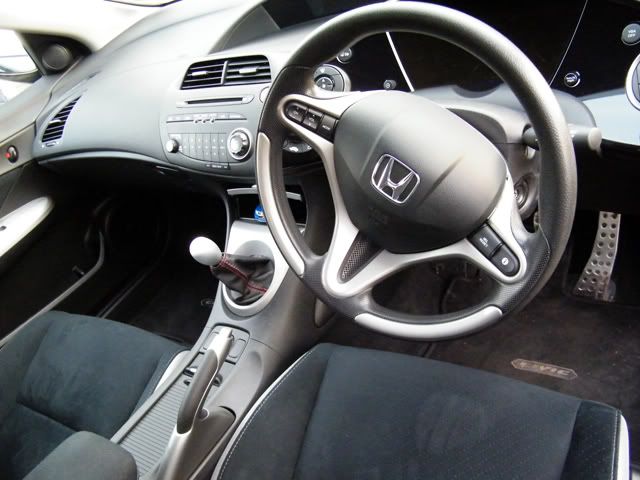 first thing i got for the car was the grill:
chrome trim removed ready to be painted vivid blue..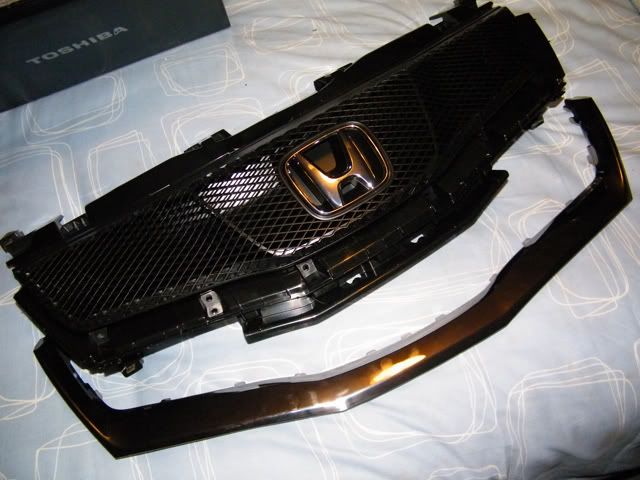 primer: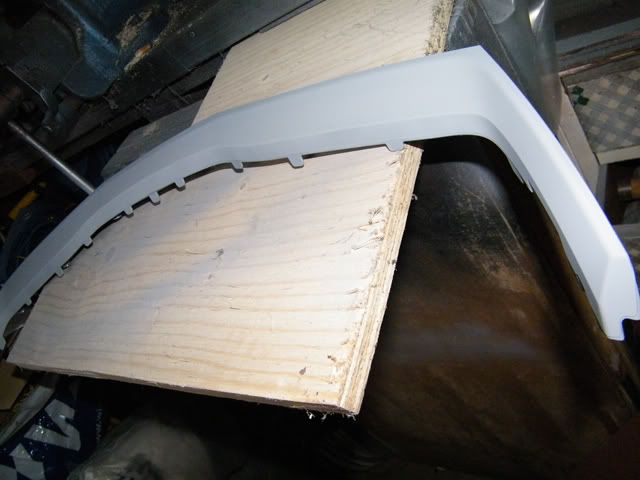 paint: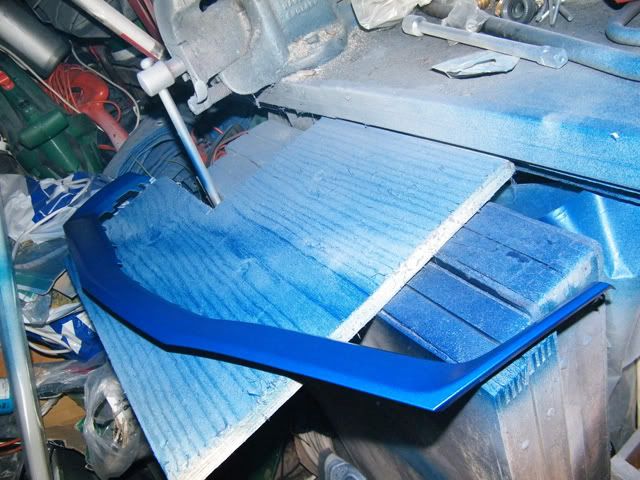 job done!: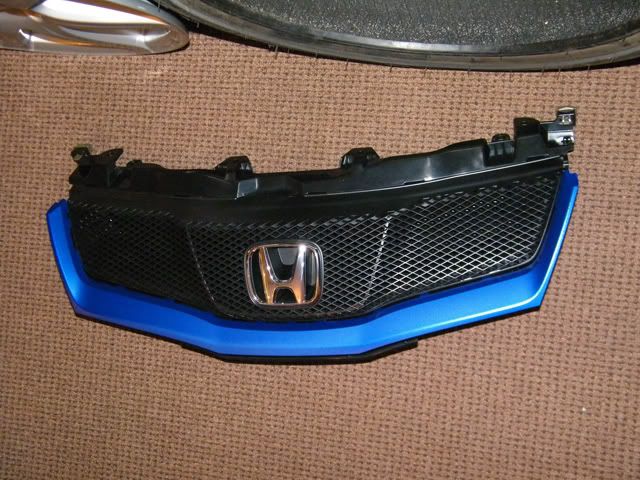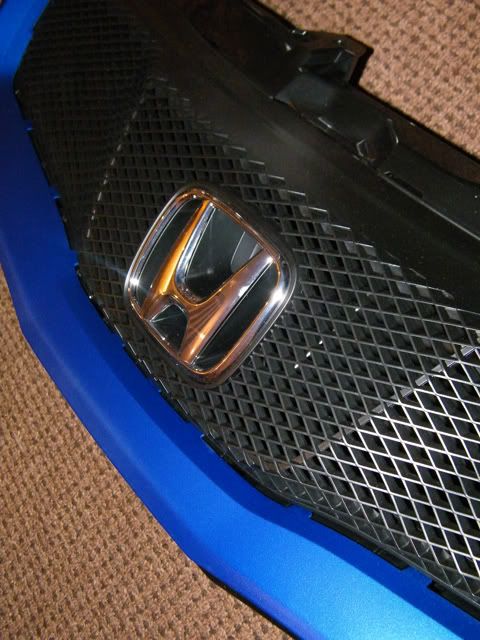 also the wheels and tyres will also be fitted tomorrow!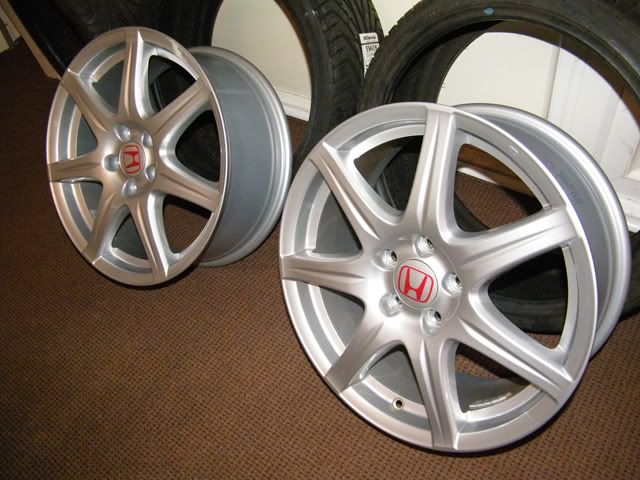 i will be having new centre caps made! blue ones! here is a photoshop: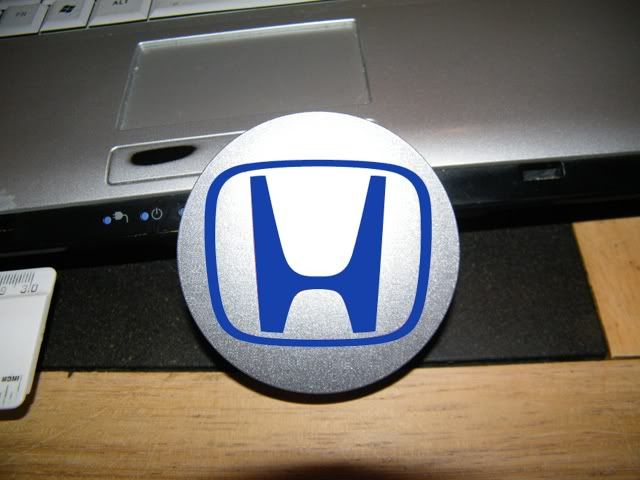 i was considering some civic logos too...not sure?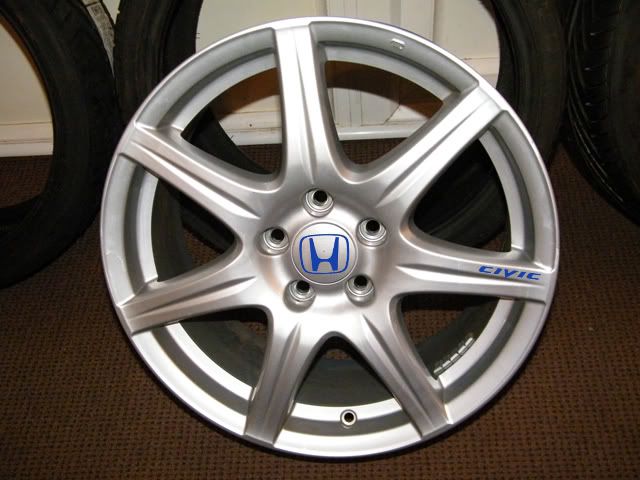 here were have the ABP/Eibach springs which should lower the car 45mm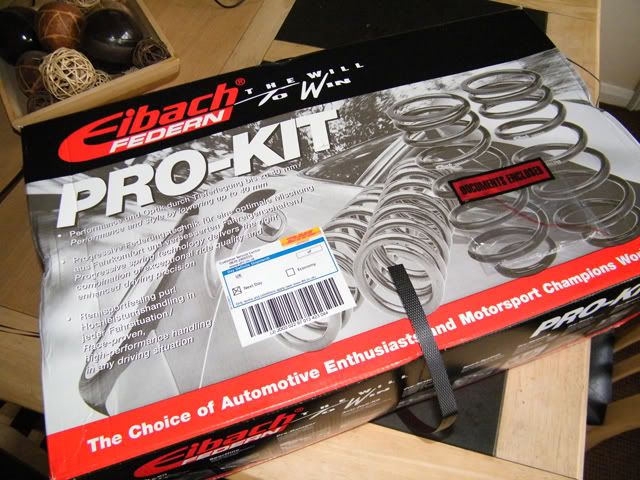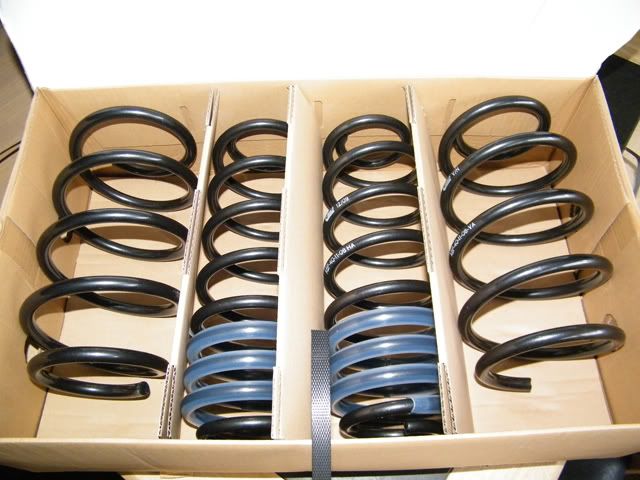 a little something i couldnt resist!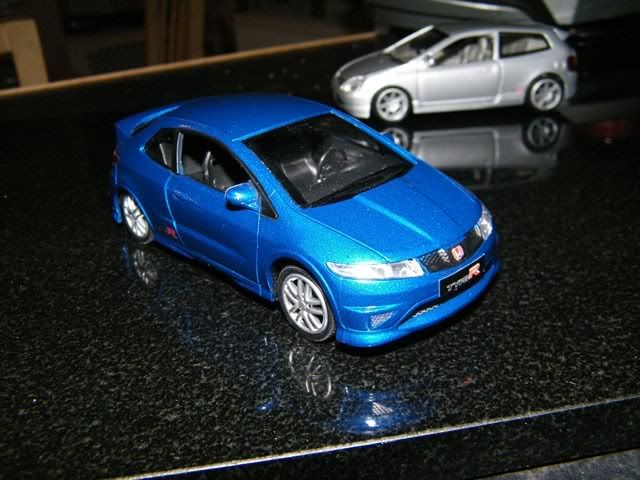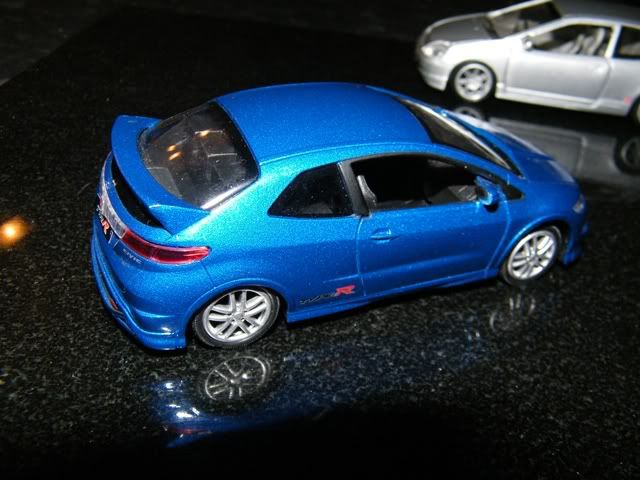 on the to do list:
*Type-R Boot spoiler
*Type-R rear indicators
*Type-R rear smoked centre pannel
*image pack front and sides (or Type-R kit)
*colour coding
*wind deflectors
*Fog light blanks with silver frame
*Alloy footrest
*Type-R dash panal
*J's racing front strut brace
*J's racing floor brace
*J's racing C pillar brace
*headliner retrim (black nu suede)
*silver speaker trims front and rear
*Lightweight blue wheel nuts & lockers
and of course my target!....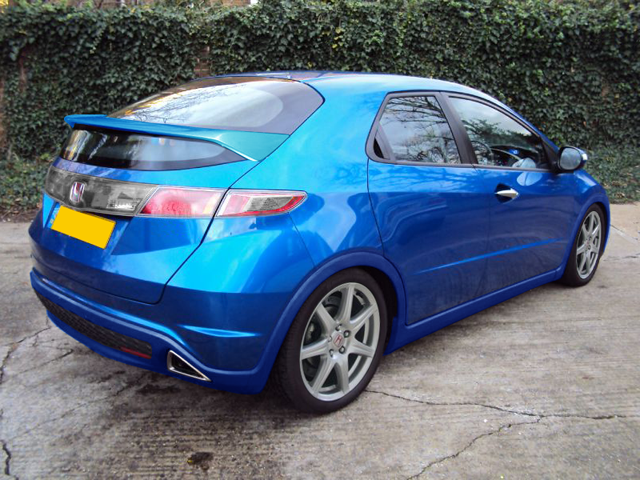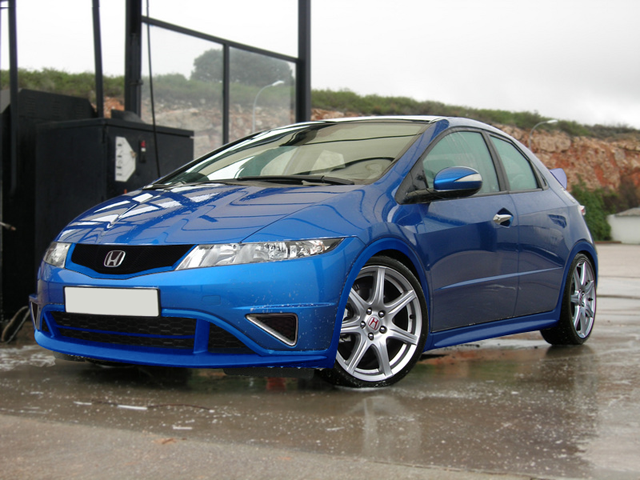 i will post updates as i go!
Lee.