Discussion Starter
•
#1
•
Firstly i regretably sold my CL9 Accord Type S, i had a guy track me down on facebook and offer daft money. I had only just recently started a new business and began doing healthy motorway mileage so it kinda made sense to switch to something a bit more economical. There's a link in my sig if you wanna see my awesome CL9, lol
Anyhoo, I picked this up a few weeks ago and even though there's a distinct lack of top end power compared to my K24 im still enjoying the low down boost from the electric motor, it makes for a very nippy getaway off the line, lol.
Its an October 2010 model, so its only just turned 2 years old and i picked it up with 19k on the clock. Its a fair bit smaller compared to my CL9 accord, but my wife has an FK1 civic hatch so thats now taking over family duties now that the CR-Z isnt really child friendly.
Got it a bit cheap, well i haggled the dealer as it was due its service so managed to get some more money off the sticker price. Just had it serviced last week using all genuine parts and its running sweet as a nut now.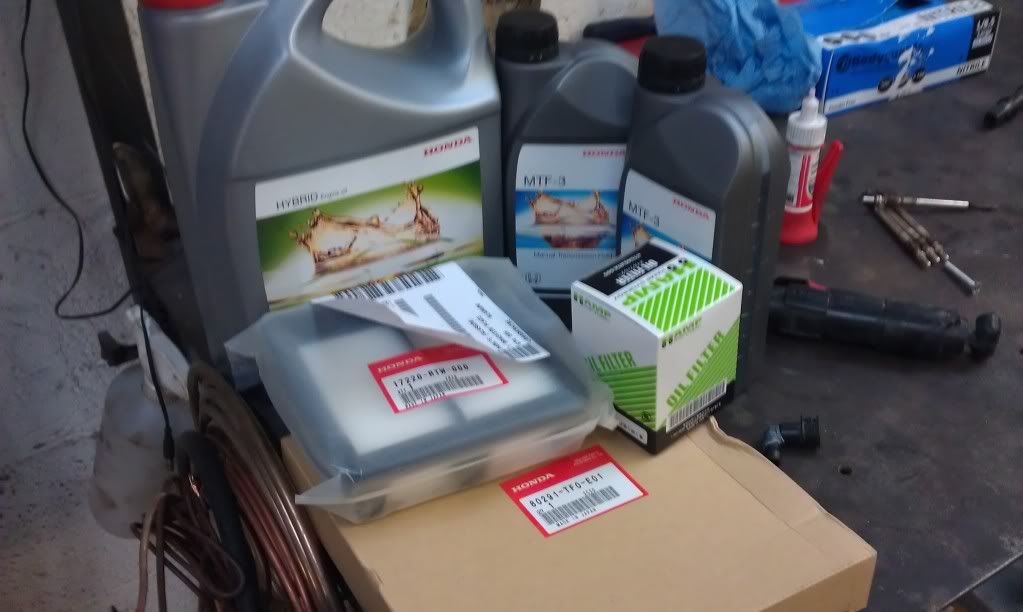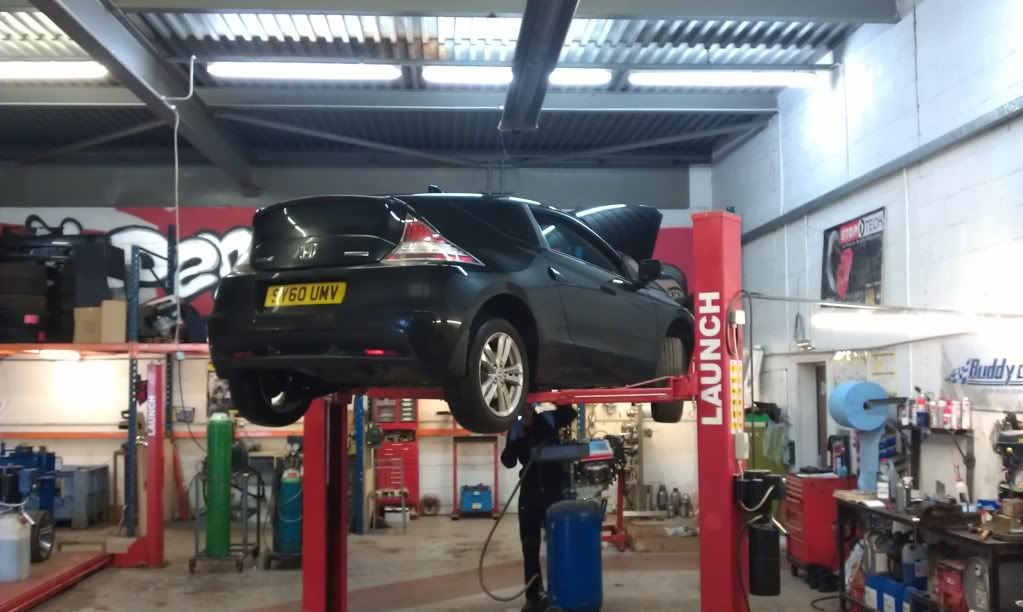 With winter coming up, i still had my winter EVO 8 wheels from my accord in the garage. They were a boring silver, but i didnt want to put them onto the CR-Z as they looked tatty. So i've had them refurbed in Honda Inca Gold Pearl, i think its gonna go really well with the black of the car. My new wheel nuts and black enkei wheel decals arrived yesterday so i hope to get these on this week sometime.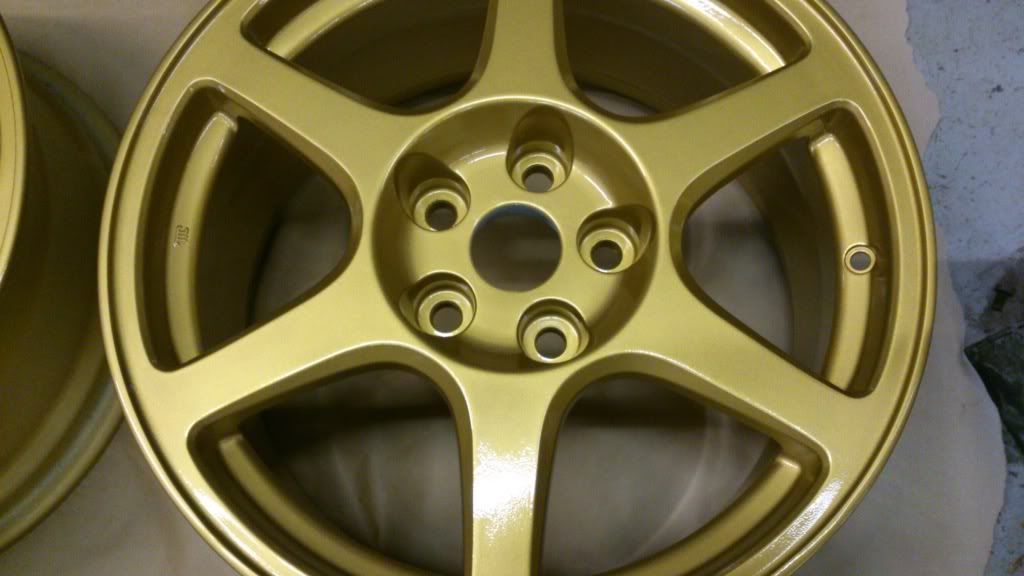 I'll update when the wheels are on, should be next week sometime.
Plans are to defintely improve the handling, i think its got potential from the way ive been able to throw it about. Its my first car with macpherson struts too, as all the other cars i've owned have always been double wishbone set ups. So, coilovers, camber bolts and a thicker rear anti roll bar for sure. Probably some strut braces too and defintely a more aggressive wheel fitment for extra track.
The car defintely gets breathless on top end, so i think a supercharger will easily sort that, the problem is the money for a kit, lol! Really like the noblesse centre exit exhaust and diffuser too, but aint got money for mods after buying the car so it'll be a long while before those mods are on the go.