Hello Everyone,
I have some Domo Kuns for sale which are about 5.5cm in height (2 inches) and have movable arms and legs. The plastics are very slick and smooth and as you can see from the pictures below. The Domo Kun would also look very lovely anywhere it is placed.
Each Domo Kun is sealed and has been boxed from the seller. The seals you see them in have not been opened and they would be sent in bubbled envelopes to ensure they have a smooth journey to you all.
Price for the Domo-Kuns is £9
Now for the boring bits...
The colours available are highlighted below,
Shiny silver domo (sparkly)
Light grey/silver Domo with wavy lines
Yellow Domo
Transformer style Silver Domo (line with tiny circles)
Brilliant blue domo
Green Domo
Brown Domo
Purple Domo
White and blue drops domo
Red domo- *out of stock*
Payment is via Paypal, or cash.
Pictures are shown below: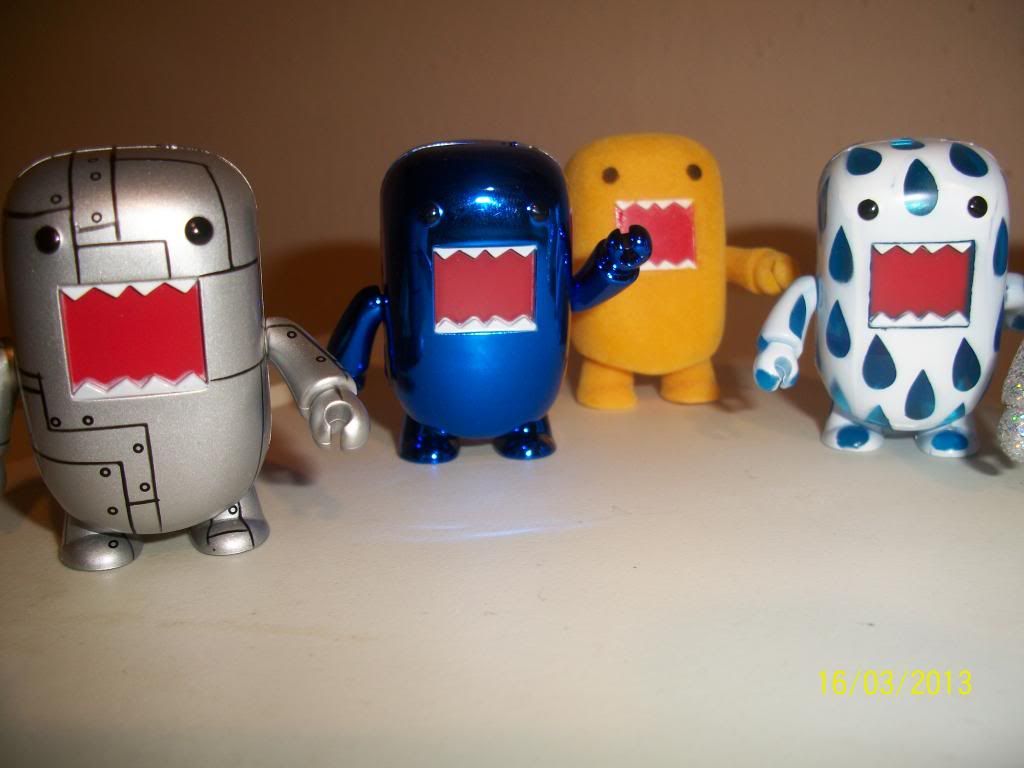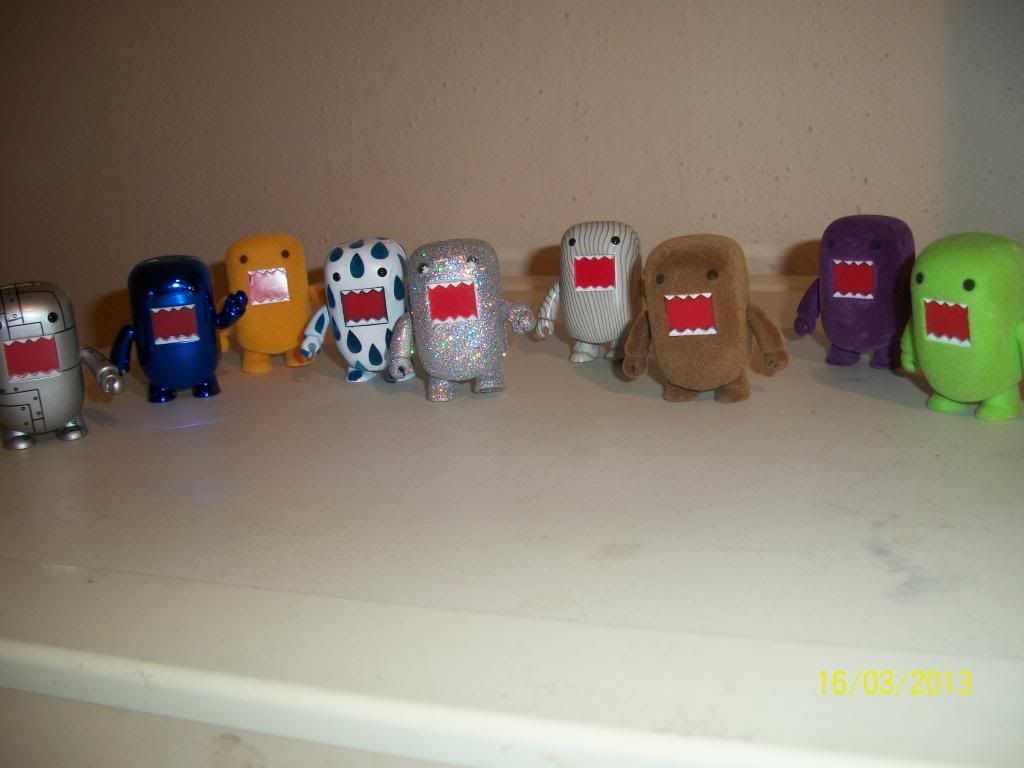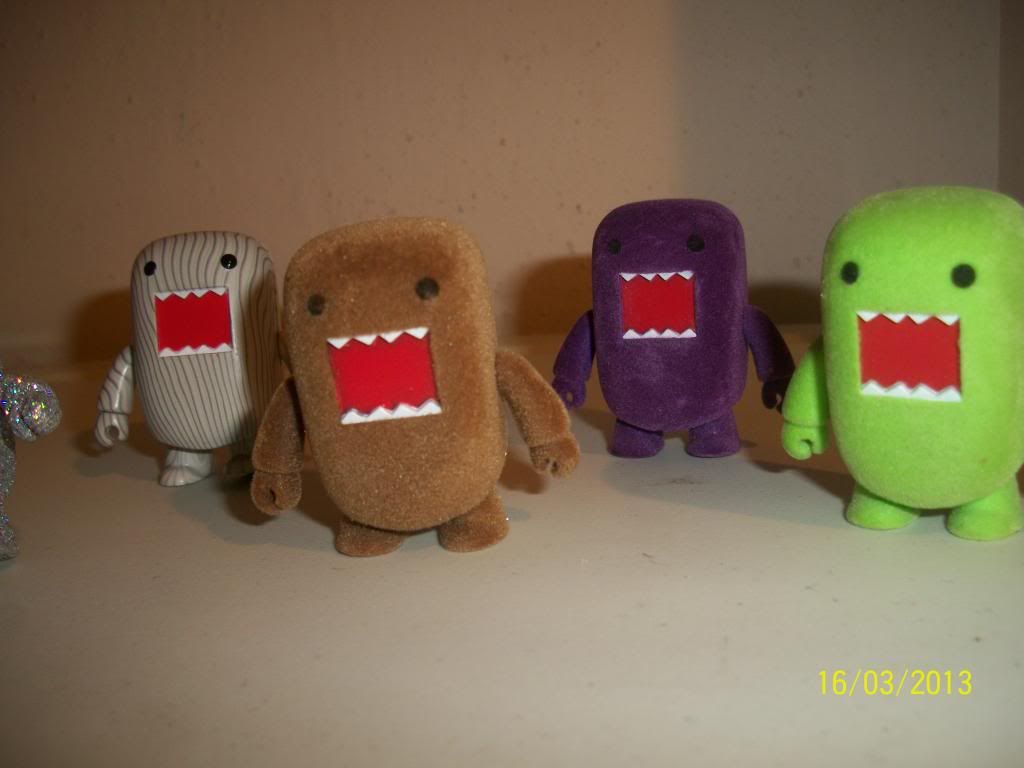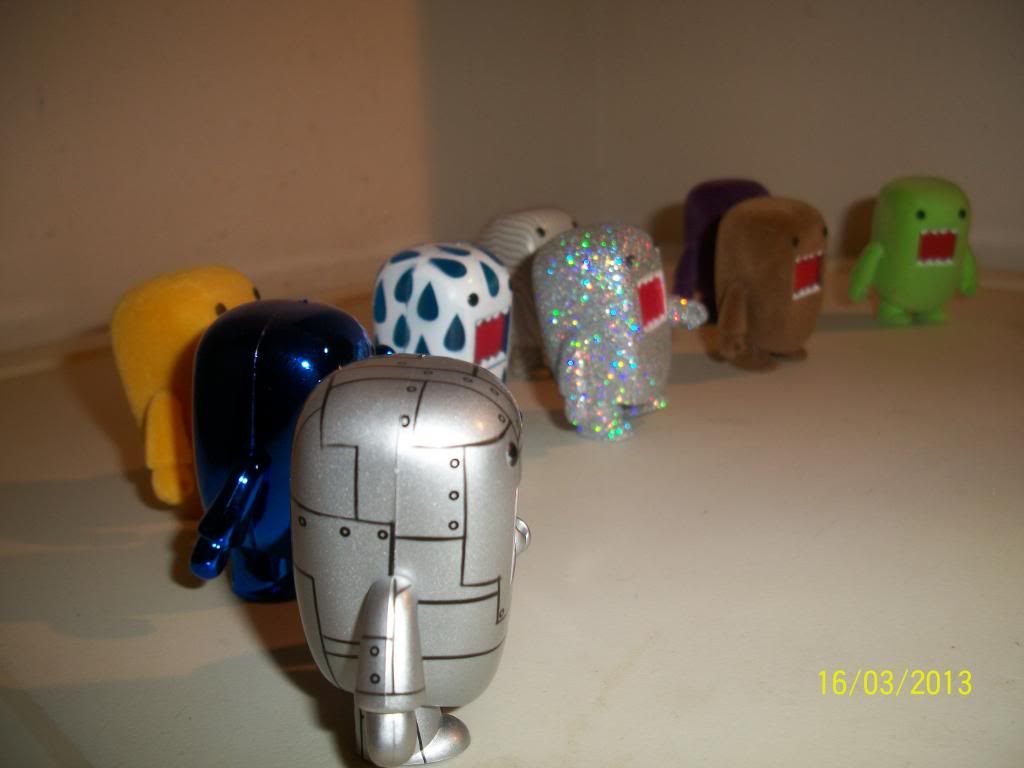 Price for each Domo-Kun is £9