Discussion Starter
•
#1
•
Hi all, just thought I would sign up here because almost every question I had about 8th Gen Civics that I google'd lead me to here!
Ive always been an absolute car fanatic since I was a wee boy and had a few nice toys in my 3 years of driving so far, will give a small rundown of what ive owned
1st car was a 2004 Honda Civic EP2 sport. Great little car and never gave any bother!
Went from that to a 1997 Nissan Skyline R33 GTST - had a lot of fun in this car then the gearbox went so decided to sell it for parts!
After the craziness that was the Skyline I wanted something a bit more subtle so went for a RS Megane 225, and remapped it too 265bhp!
I then sold that and got by far the maddest car ive ever owned! Which was a '98 Nissan Silvia S14a - drift spec. Was sitting around 350bhp by the time I was finished. Only got rid of due to get into alot of trouble with the law lol
Next up was a 1998 Mitsubishi Lancer Evolution V (5) Epic car, 320bhp, remains the only car I couldnt drive properly. Was waaaaaaay more capable than I am and it scared the life out of me to push it harder!
And that has now lead me to my FN2!! Its completely stock at the minute but have a few ideas for it. Have already ordered a Mugen wing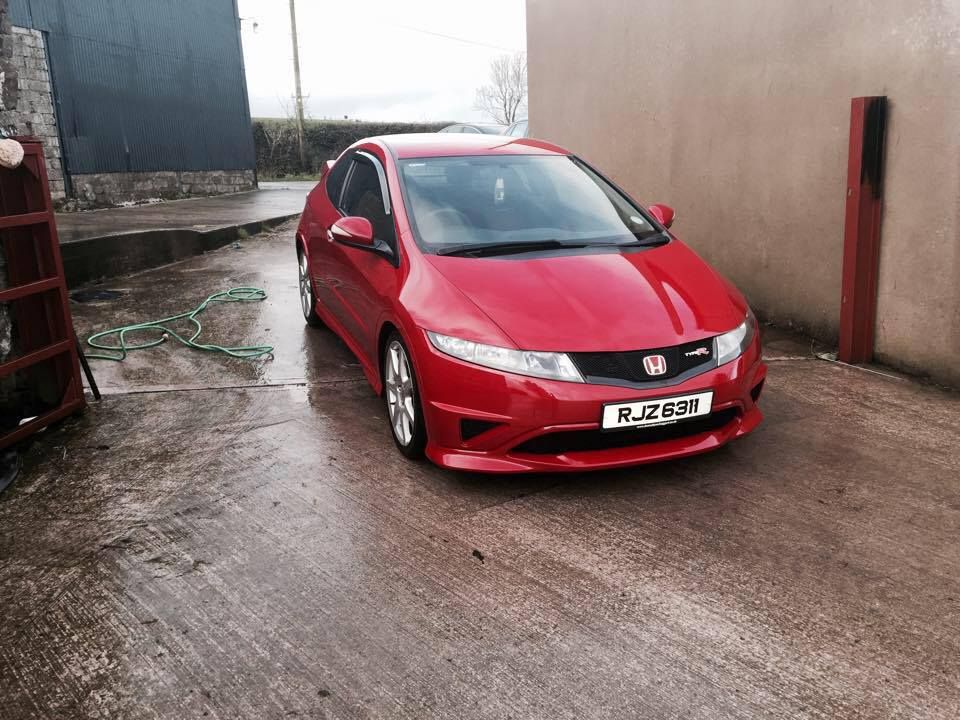 Definitely a step back in power compared to my other cars but its a welcome step back!! Like to see near 30mpg compared to 13mpg lol
Hope to learn a lot about these epic little cars on this site, and gonna order my supporter stickers later tonight
Cheers
Casey