Discussion Starter
•
#1
•
Hi Folks
Been watching and reading the forums for about a month or two and have finally made the leap and bought myself a Black 2007 Type R GT from one of the sellers advertising it on here.
I had quite a mission finding the right car. I arranged to see several others before i spotted this one and they were a mixed bag. One in paticular was selling for a thousand more, stank of cigarettes, had heavily rusted breaks and some of the upholstery was coming undone. Despite this the seller was still advertising as 'excellent condition'.
Needless to say i turned that one down and started looking into private sales instead. Went down to Derby to visit a chap who advertised his on here and it was pefect. Amazing condition, low mileage, the right price and had all the paperwork and accompanying documents well organised. Added bonus of being MOT'd and serviced the month before and taxed until October. Plus a honda ipod adapter and parking sensors already fitted.
After a drive around town (As a passenger) the deal was sealed with a handshake and i returned up on the train the following week to drive it home with my girlfriend. Was a very exciting drive and my first experience of driving a Type R myself. Was naturally gentle at first whilst i got used to the huge difference but after about 10 minutes i was happily away.
Ive only been driving for 2.5 years and my only other car was a Ford Focus 1.6 so its quite a change im sure you'll agree :smile:
A few pictures attached. Gave it a bit of a clean as well (first time hand washing a car)
Old car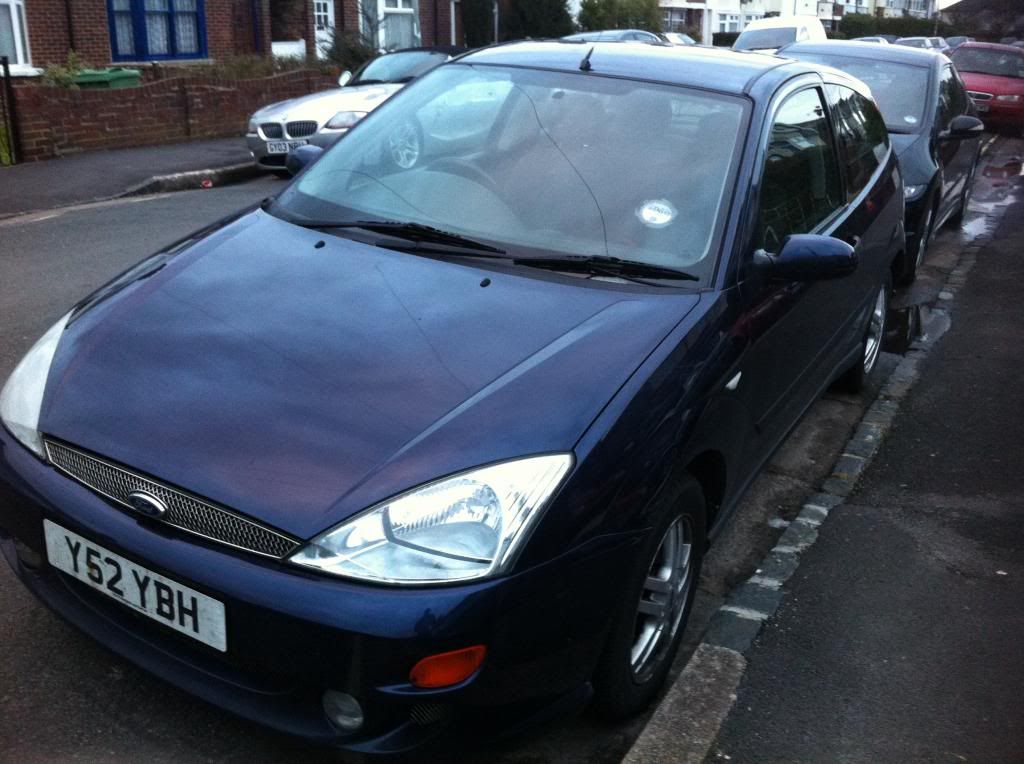 When i went to pick it up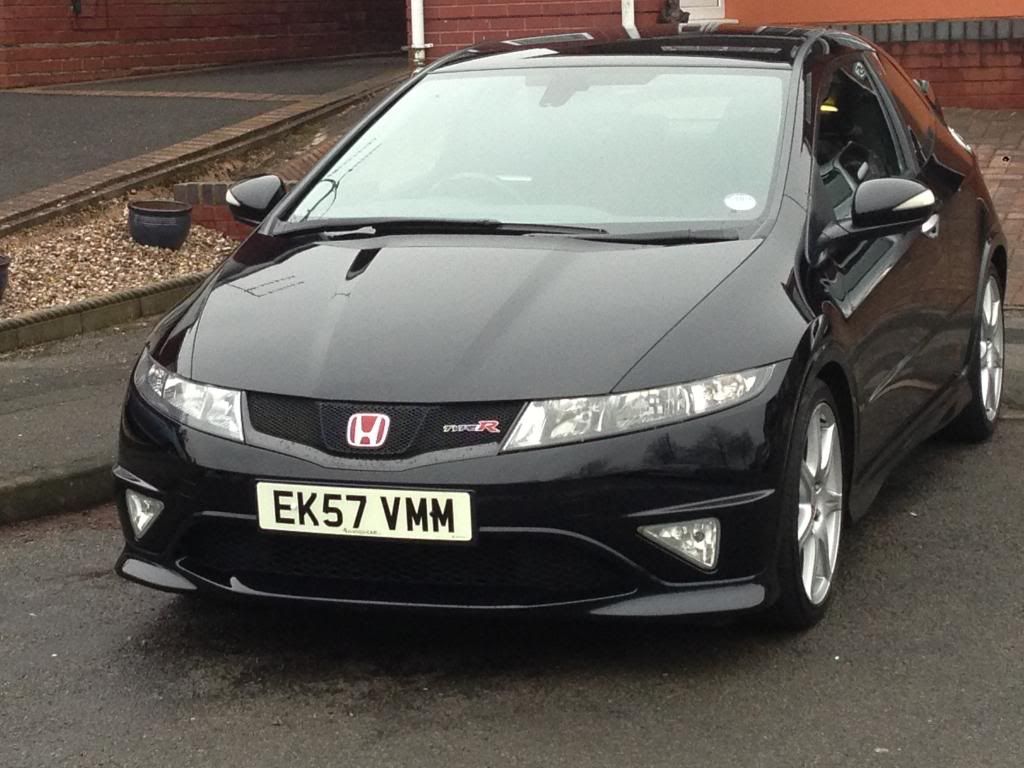 At home after giving it a wash