Discussion Starter
•
#1
•
Hey All,
As a newbie to the forum, I am going to have a go at posting what pictures of my much loved FN2. After driving and modifying a 1.2 clio for years (I know, I know modding a 1.2?!, I was young and wanted to learn how to do stuff to a car whilst in uni so proceeded to blow my student loan on induction kits, exhausts and sound systems :facepalm
After completing uni and getting a proper job, I made the leap and bought a proper car with some horses behind it. When I bought her about two years ago and she was pretty much standard, the only addition I added straight away was a clifford alarm because I play Ice Hockey and often have to park outside dodgy looking ice rink car parks at the weekends.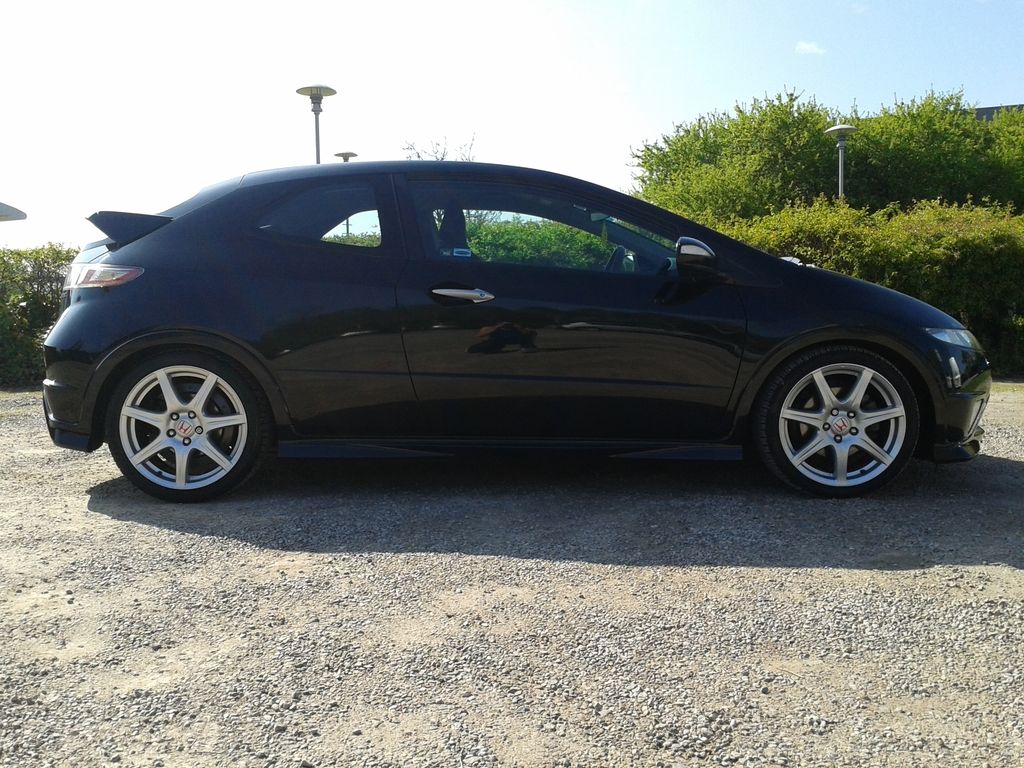 I vowed that for the first year I wouldn't do any modifications....this lasted all of about two weeks when I fitted a K&N panel filter, bought some Type R quarter panel stickers and a Type R kits rear wing.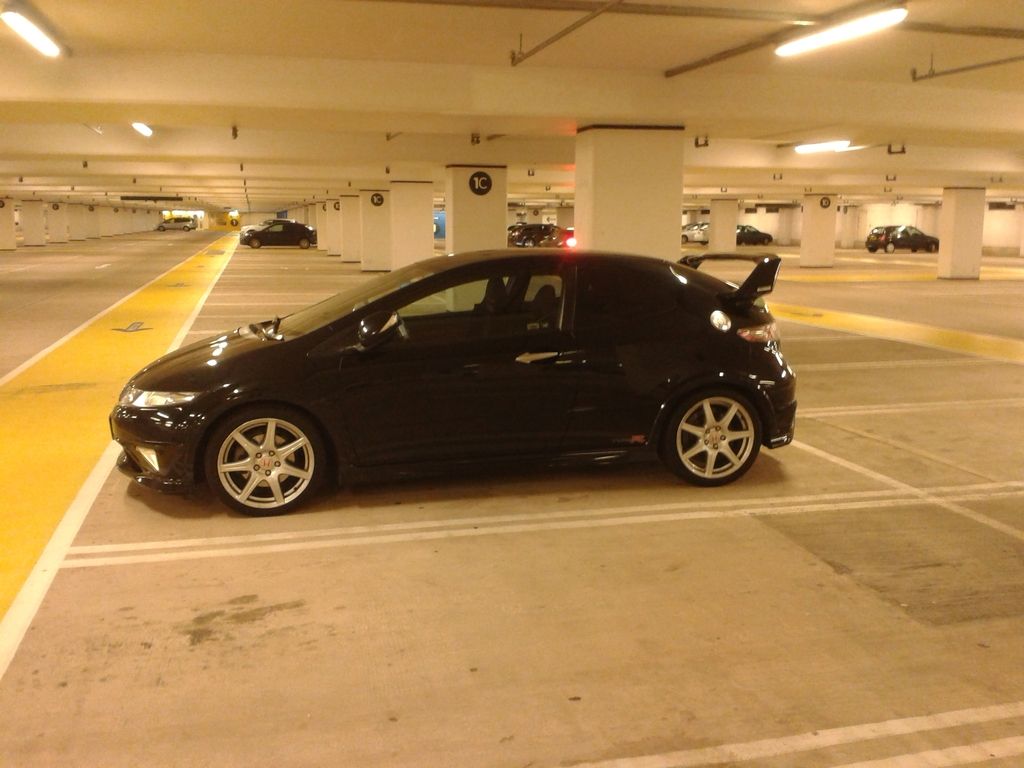 Then I moved onto the wheels, they were not that badly damaged when I bought them but I always felt that they would look better in gun metal grey, however I just couldn't be bothered with the effort of finding some steelies to use whilst they were sent for powder coating, and as I use the p-unit as my daily car I couldn't afford to lose the use of her for any length of time. So this remained a kind of pipe dream until I could hunt down some steelies, until I met a mate that talked to me about Plastidip. Now, I know that this is not everyone's cup of tea but it seemed like a pretty cheap and easy way to mod the wheels with the added bonus of being able to remove it should you ever need/want to.
I found a guy based near me from Midlands Car Dip and he painted my wheels, handles and petrol cap gun metal grey and the finish was awesome. I also removed the Type R quarter panel stickers as they started to fade really badly, I guess this is the price you pay for buying cheap ones from eBay.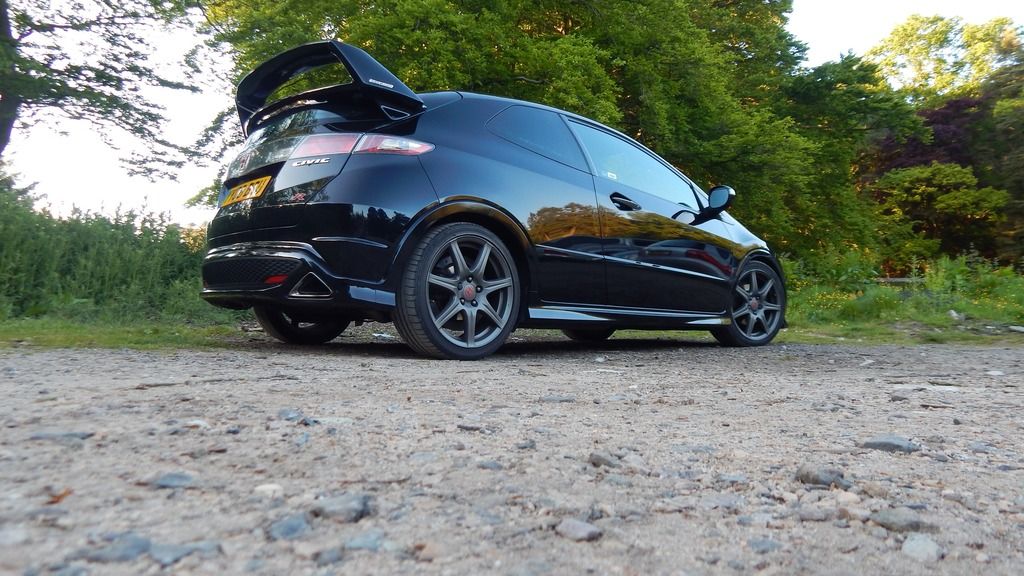 I also fitted an HKS RSK induction kit which sounds amazing and makes travelling to away games a lot more pleasurable.
With regards to future mods, I have already had the p-unit completely re-sprayed (with a difference) to remove the 4 million stone chips that I have gained as a result of pretty much living on the motorway. I will post some pics when I have finished tidying up the trim and when the weather permits.
Mugen rear bumper, double din head unit & lowering springs that ABP sell are all on the wishlist, however my GF and I have just purchased our first house together so I am currently going to have to save the overtime pennies or these.
My car is no where near the high standards that have been set up some of you guys so please go easy on me haha
Panda