Discussion Starter
•
#1
•
Firstly remove the plastic panel that covers the top of the grill and radiator by carefully removing the plastic clips. I used 2 flat headed screwdrivers and attacked them from both sided and they popped out nicely.
This will expose the grill bolts.
Next you need to drop the fromt bumper from it location fixings. Dont panic, this is very easy to do.
Carefully remove the wheel arch trim taking care not to damage the clips.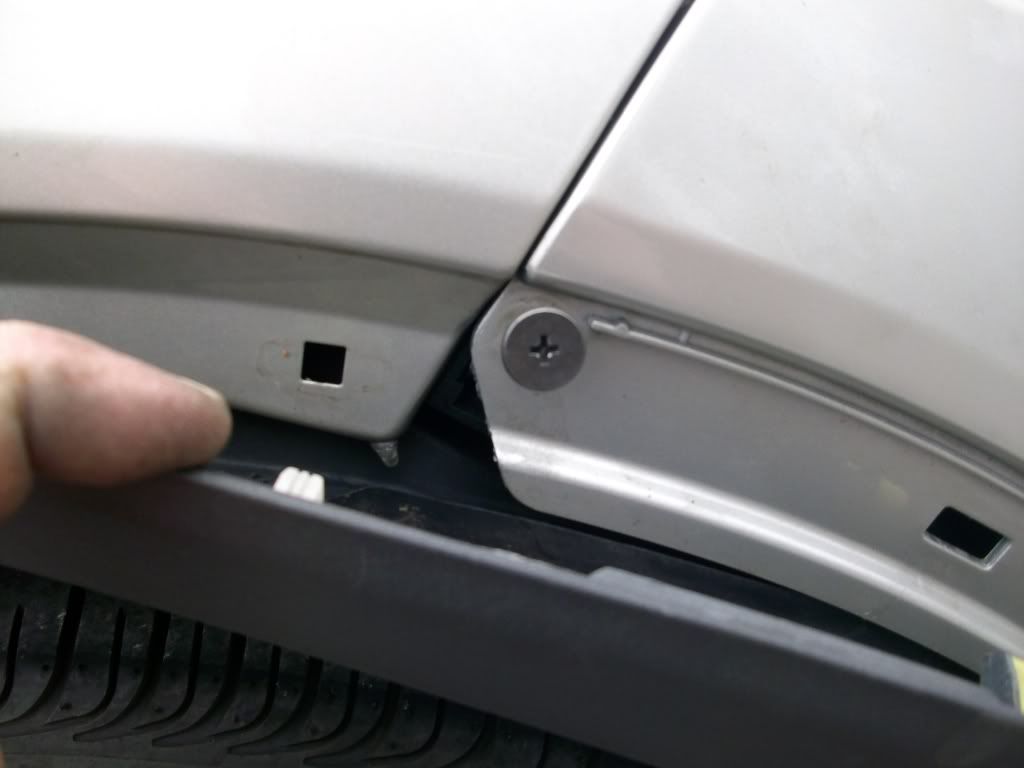 This will expose a Phillips head screw as seen in the above photo.
Remove the screw and pull the bumper away from the wing.
Repeat for the other side of the car.
Continue pulling the bumper away from the body of the car working your way around to the other side of the car.
Unbolt the grill. It is secured with 2 10mm bolts at each top corner of the grill.
Very very carefully depress the retaining clips at the back of the grill to release the grill from its housing bracket. There are 4 retaining clips, 2 at the top corners and 2 at the bottom corners.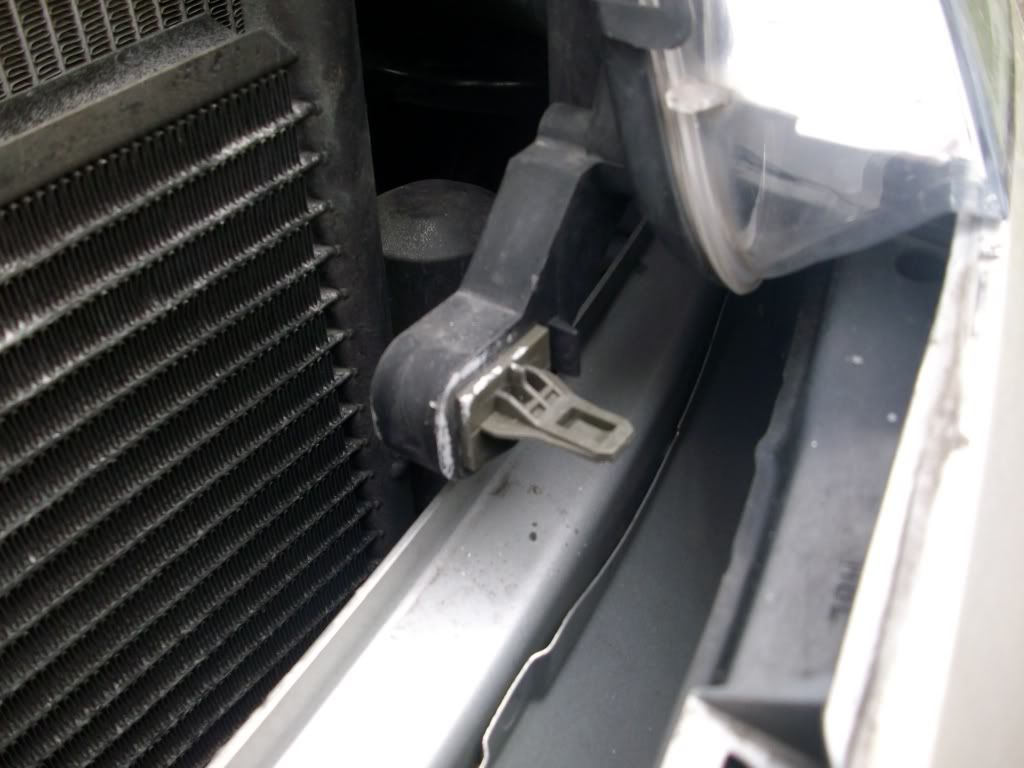 The grill is then only being held in place by a metal spring clamp. Release the clamp by carefully pushing the grill back taking care not to push the clips back on. A little bit of brute strength may be required.
Grill is off.
Fitting new grill is much easier.
Slip the new grill in place locating the clips into their housing.
Replace bolts but do not tighten fully as you still need a bit of movement to secure the base of the grill to the bumper.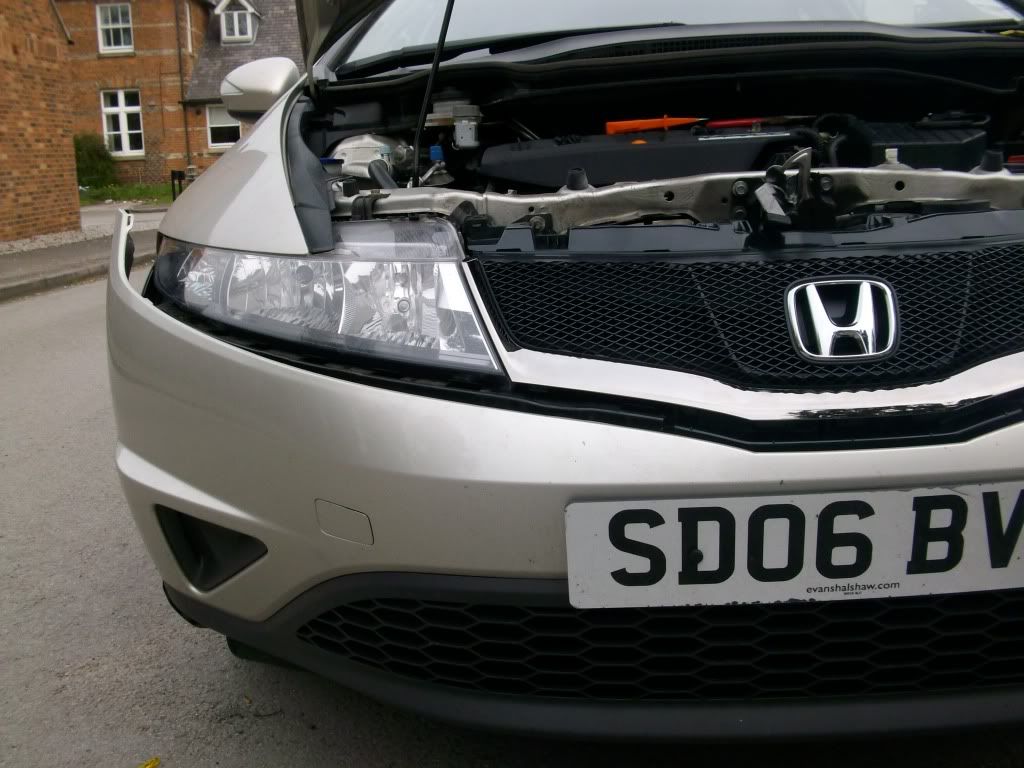 With the grill in place, put your hand on the back of the grill and push the bumper to secure it to the grill retainer (no longer a metal clamp). Then work the bumper back into its fixings, just pops back in by hitting it with your hand.
Tighten the grill bolts.
Replace the trim and the plastic panel.
Stand back and admire your handy work.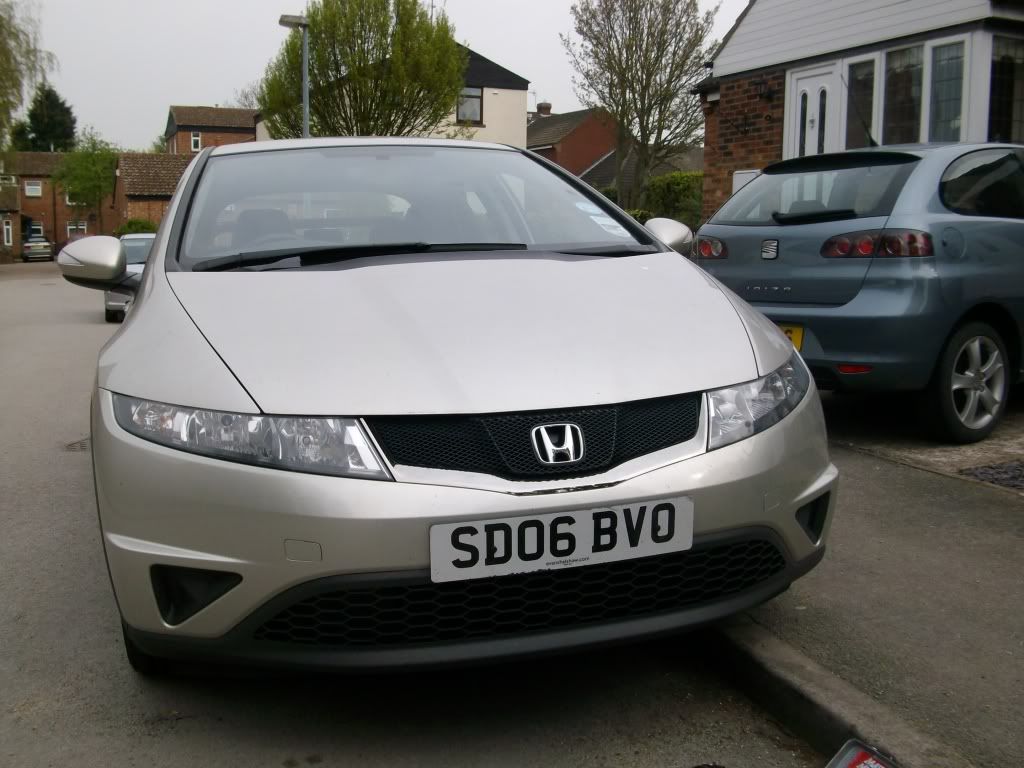 All in all it took me about 40 mins.
Hope this helps someone.