Discussion Starter
•
#1
•
I've heard a lot of stories about people suffering from heat soak with the HKS Racing Suction Kit but never have I experienced it with mine before.
I've had it fitted to the car for about 8 months now and I only had the car a month before fitting.
When driving to Japfest along the m4 we got stuck in some heavy traffic joining, and a few times the car suffered from heat soak when moving off it was a blazing hot day and I almost stalled from the effects of it. The traffic wasn't moving and it only happened 2 or 3 times so It didn't bother me to much.
This last week in the Blazing hot weather I have had some problems moving away from lights and junctions and the car just generally feels a little sluggish until it picks up some speed and gets the air moving round the bay.
So I decided I needed a heatshield (I do have a vented bonnet on the way which will help thing more but I need a heatshield now). I am aware TDI make a one I could buy but I like to do things my own way, so I'm making my own.
I Started with Cardboard and made the basic shape I wanted,
I then got some perspex and cut it roughly to size as I could see through, it was easy to mark where it needed cutting and drilling.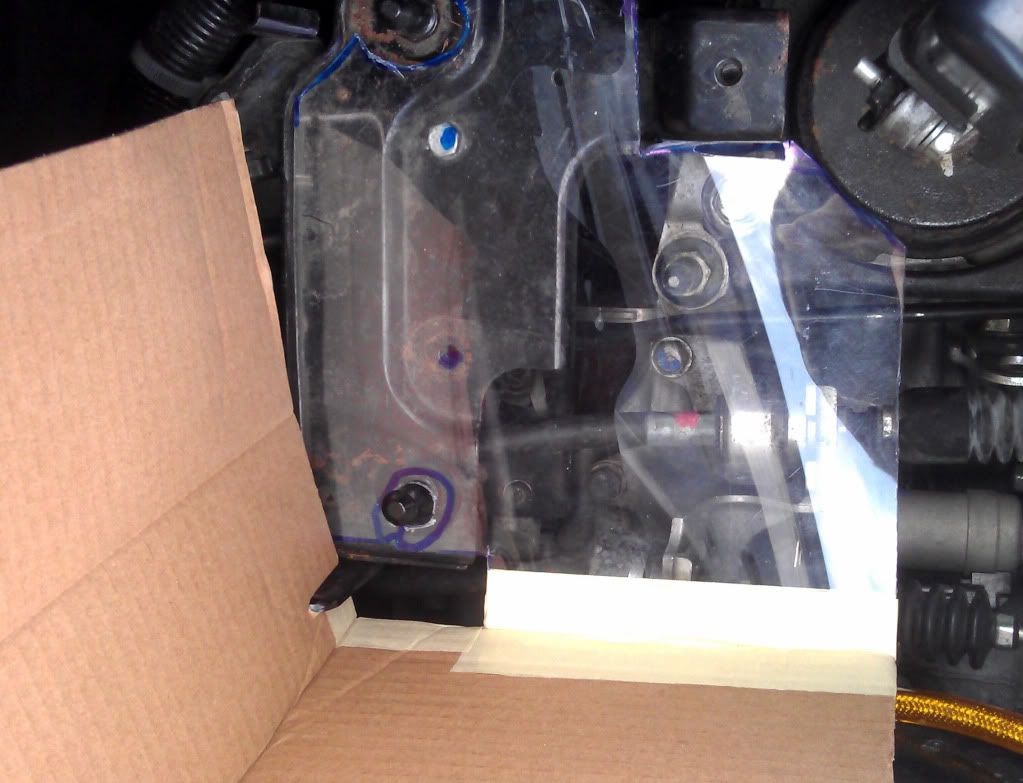 After the bottom Plate was complete, I made a template using masking tape.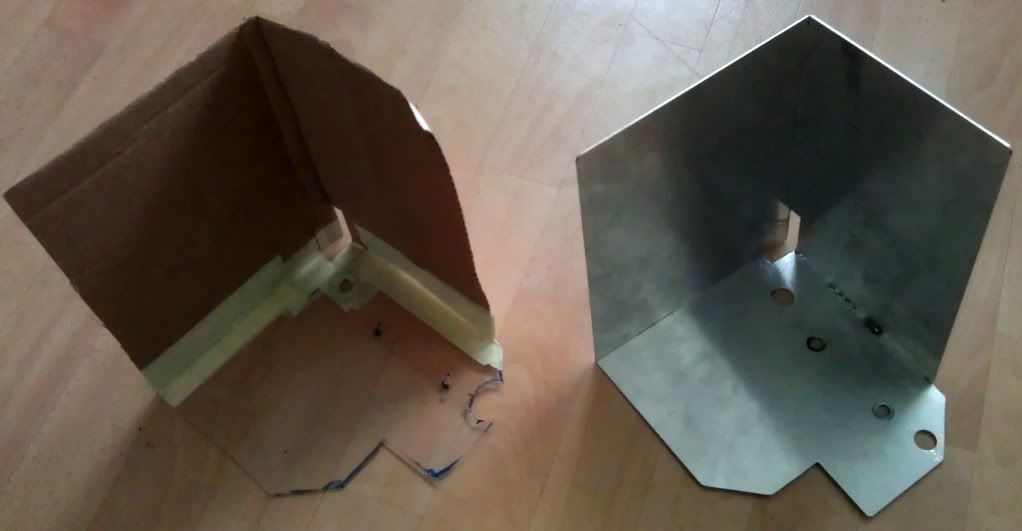 After the Cardboard template was complete I checked it would fit which involved fitting it putting the whole car back together closing the bonnet then taking the whole thing apart again :S
I then made an exact copy from 1.2mm Aluminum sheet and welded along the loose edge so it didn't rattle. This was really difficult as we only had 3mm rod so to get the rod hot enough to melt was causing the shield to burn and warp but I got there in the end for a first prototype its pretty good.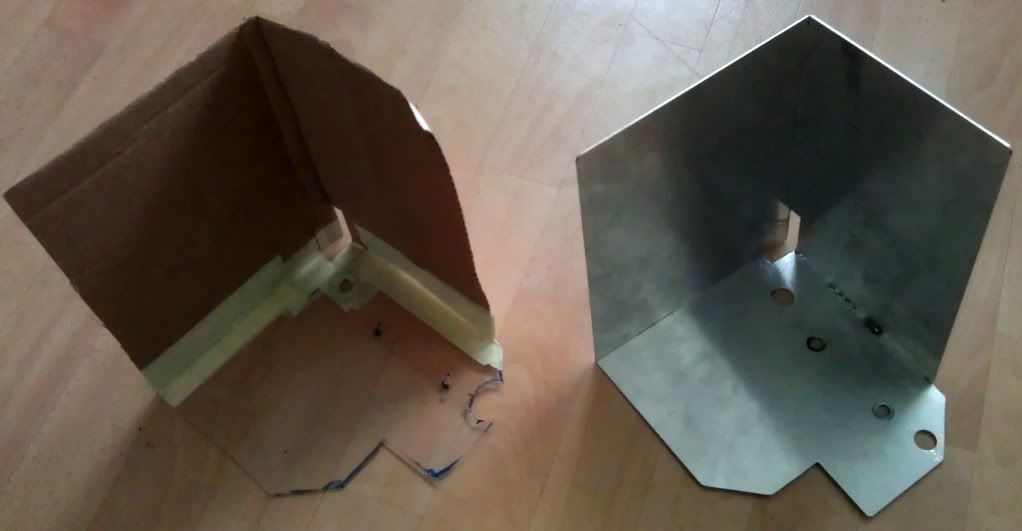 here is some more pictures of the completed item,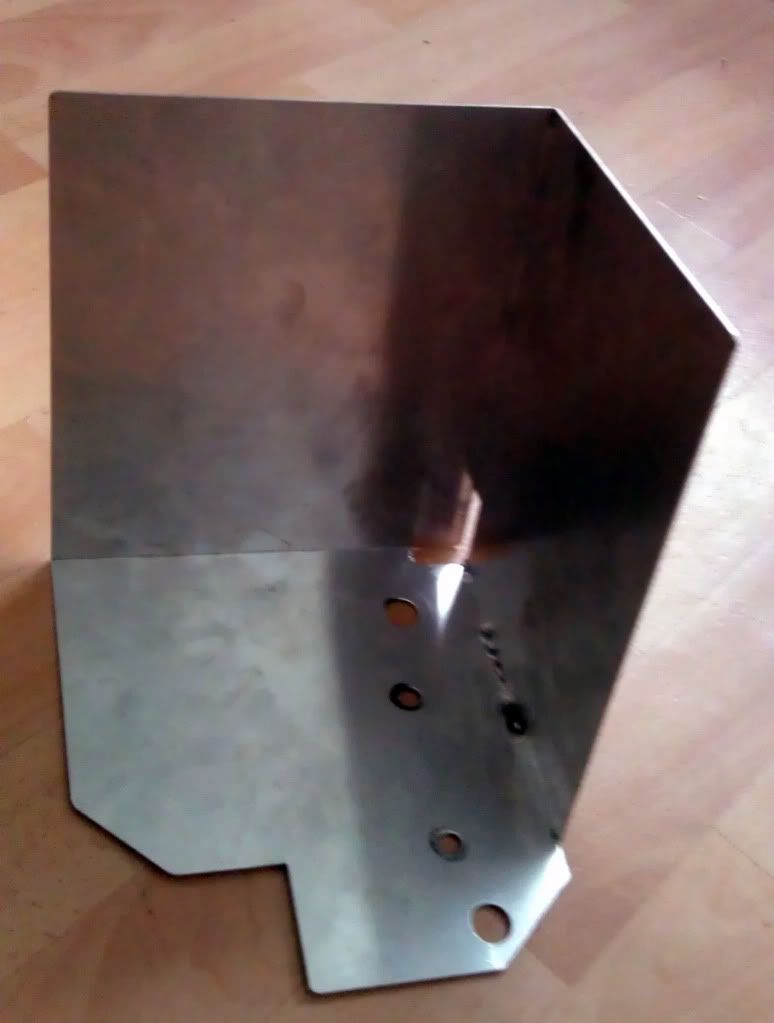 then some of fitting, I forgot to bring home some bolts and washers to fit it so had to use what I had laying about but will sort them after the weekend.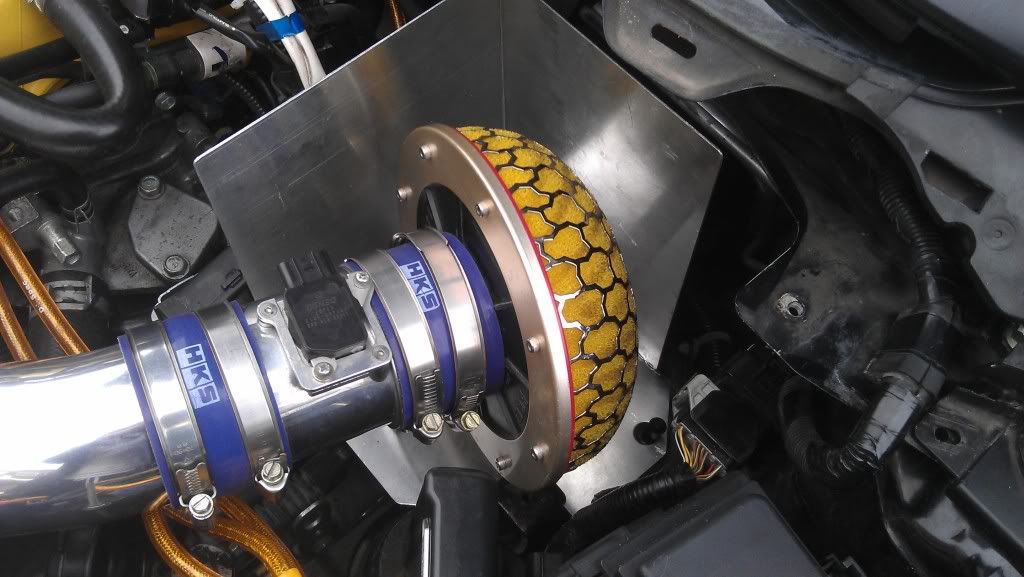 The finished product.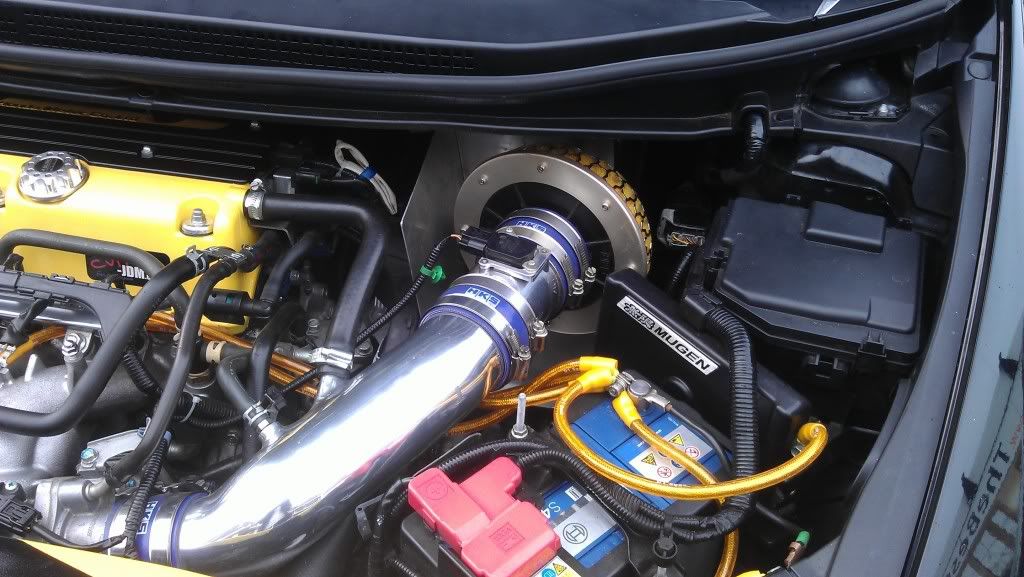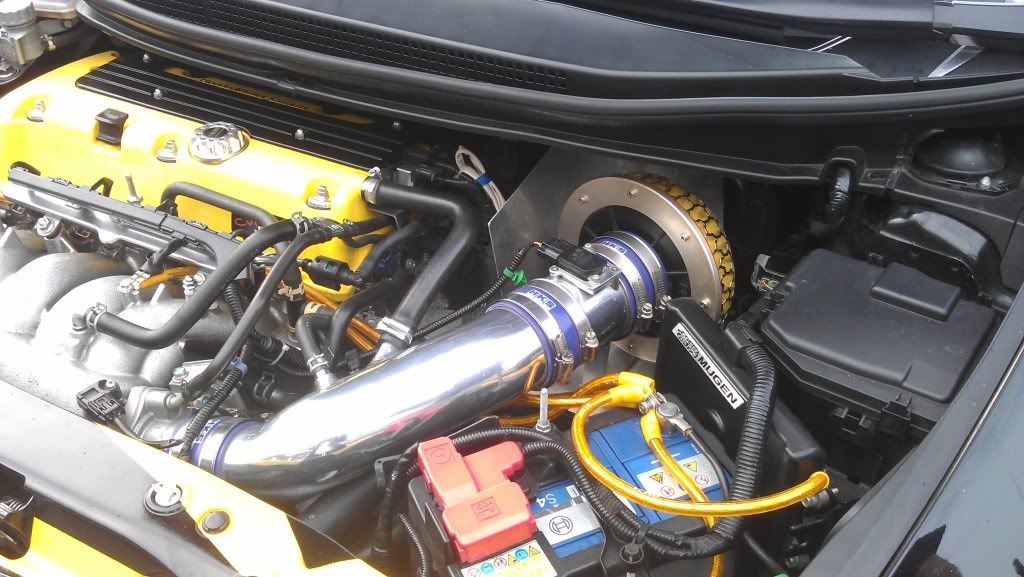 Still trying to decide if I should spray it black or have it polished to match the HKS.
Let me know what you think.