Discussion Starter
·
#1
·
Not had my FK7 long, but I'm wanting to try and add protective cover carbon pieces to all the black plastic and blue covers to the silver plastic.
Most pieces are universal between LHD and RHD, but a few like the silver trim around the vents etc are R or L specific.
I've managed to find carbon style switch covers in RHD, some pieces for around the vents in carbon and the steering wheel.
But has anyone found plastic cover kit for the silver plastic parts in RHD?
Also looking for a rubber mat set with blue trim, but not seen any at all other than LHD. Like this one:
17Pcs CIVIC Car Interior Gate Slot Mat Cup Holder Rubber Mat For Civic 2016 Blue | eBay
So far I've picked up a few little bits to add to the interior. Have included links and prices for anyone interested.
Vent Carbon Effect Trim Kit, currently on the way. Another eBay find for £16.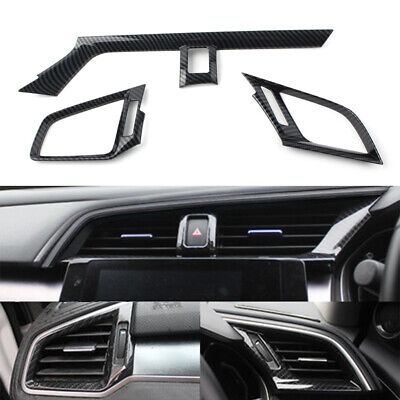 Carbon Fiber Style Dashboard Air Vent Cover Case For Honda Civic 2016-2020. For Honda Civic 10th Gen 2016-2020. (make sure to remove any grease, wax or dust etc.) 2. Color: Carbon Fiber,as picture shows.
Carbon Effect Switch Panel Covers, 4 piece set from eBay for £22.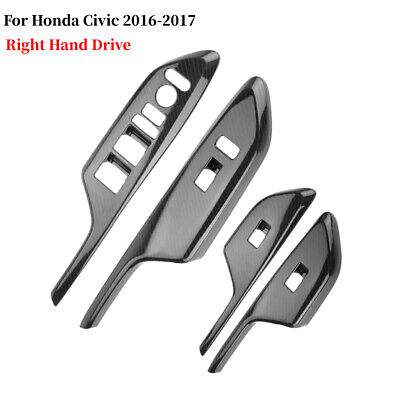 4 Door Handle Armrest Cover. Fit for Honda Civic 2016-2017. Color: Carbon Fiber Style. The back of the product is made of vehicle grade strong adhesive paste, and the installation is stable and not easy to be loosened.
Boot liner to fit 1.5t MK10 came from Bootliners.co.uk for £32.
Mugen Power door catch covers, just to keep with the black/carbon theme. These are £8 for two from eBay.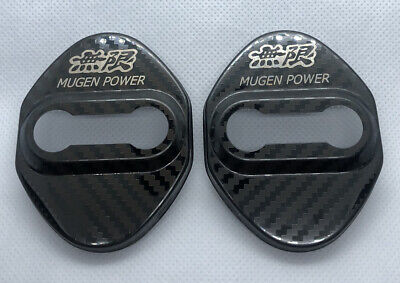 Easy Installation sticking over the latch using the 3m tape included. Durable quality item - Looks great!
Need to order new pieces for steering wheel controls as they sent the wrong ones. These were only £5 from Wish though and the centre piece fits really well.
Seat covers could fit a little better, they slide a little but fit well, not bad for a £50 set from eBay. Mugen Power seat belt pads came from eBay too at £14 for two.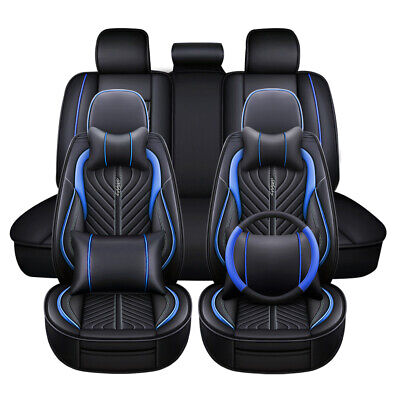 Front seat cushion: 19" 21", backrest height: 24". F ront seat cushion: 55" 18", backrest height: 24". 1 Rear Backrest Cover. Different colour collocated with black, produces various effects, and the fluent line design brings more grace to chair cover.
You will receive 2 shoulder pads as in the picture.
Not many options for mats with blue trim, these were £30 from eBay.
Honda Civic (2017+) Fully Tailored Black Carpet Mats. Tailored Car Mats. Seat Covers. Looking for Perfectly Tailored Car Mats which are designed to fit your floor wells exactly ensuring 100% of the vehicles floor area is covered?.
That's the interior, lots more to do. Exterior has only had smoked side markers (£12 from Wish) so far, but would like to add a CTR style wing. Also have a 27Won CAI to pick up (got stung with customs) and a Bluespark box to fit on the weekend.