Hi guys
Thought I'd get a build thread started now that I have a couple of bits for the car
You may want to get a brew or something as it's quite big
I'm crap with pictures, as you'll soon see, but I like to talk :laugh: so I'm going to try and kind of review each purchase, where appropriate, as I go along. In some ways it will be a similar format as Lukits01 build thread (
http://www.civinfo.com/forum/modification-projects/45631-my-grassroots-motorsport-fn2-project.html
), only mine won't be epic like his, or even half as informative or interesting.
I bought my Milano FN2 in October 2011, after owning an 07 plate Fiesta ST that was red also. It was a Saturday afternoon and I was bored, so decided to go look at cars. I had absolutely no intention of buying anything - 4 hours later I'm driving home in the Civic :laugh: Obviously it's a step up from the Fiesta in most ways, although it wasn't a bad little car and I enjoyed ownership
Good fun! Possibly less rattles than the Civic :laugh:
Anyway, a picture of it cleaned, not long after I'd bought it: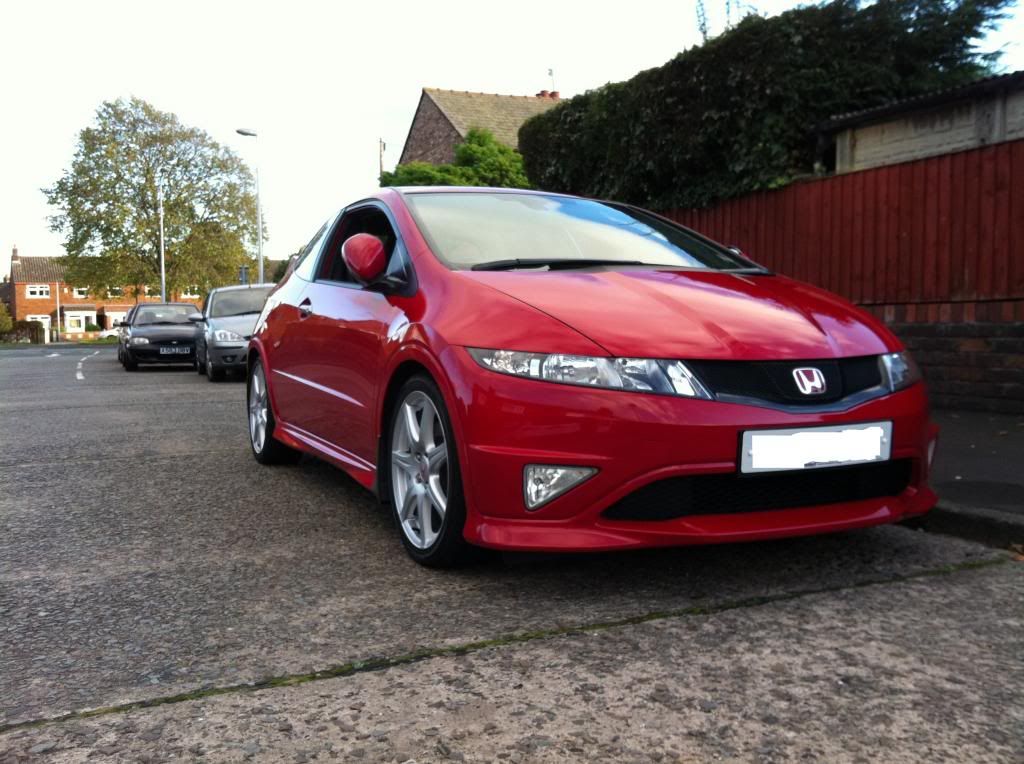 I've always liked the idea of modding and found it very interesting reading online about various aftermarket parts, what they do, what other people do to their own vehicles etc. but I've never actually done much to my own cars (the Fiesta only had a Mountune intake induction kit and a ceramic coated Milltek exhaust manifold). But with the Civic I've definitely caught the bug properly this time around!
First off were Brembo plain OEM discs and Ferodo DS2500 pads. Also painted the calipers not long after changing:
They're still unfinished in that picture. The lettering was done with the corner of a piece of card :laugh: Got some small brushes and did it properly the following day.
At first, despite trying to bed the pads in properly, the DS2500's squealed, badly! As soon as any heat was in them my car sounded like a locomotive every time I touched the pedal. Eventually this did stop and I was very impressed with the performance they offered, hot or cold. An excellent combination and highly recommended for anyone looking for a cheap but effective upgrade for their brakes.
Next up was a set of Tein S springs from Cazza when she was at Sumo Power (those were the days):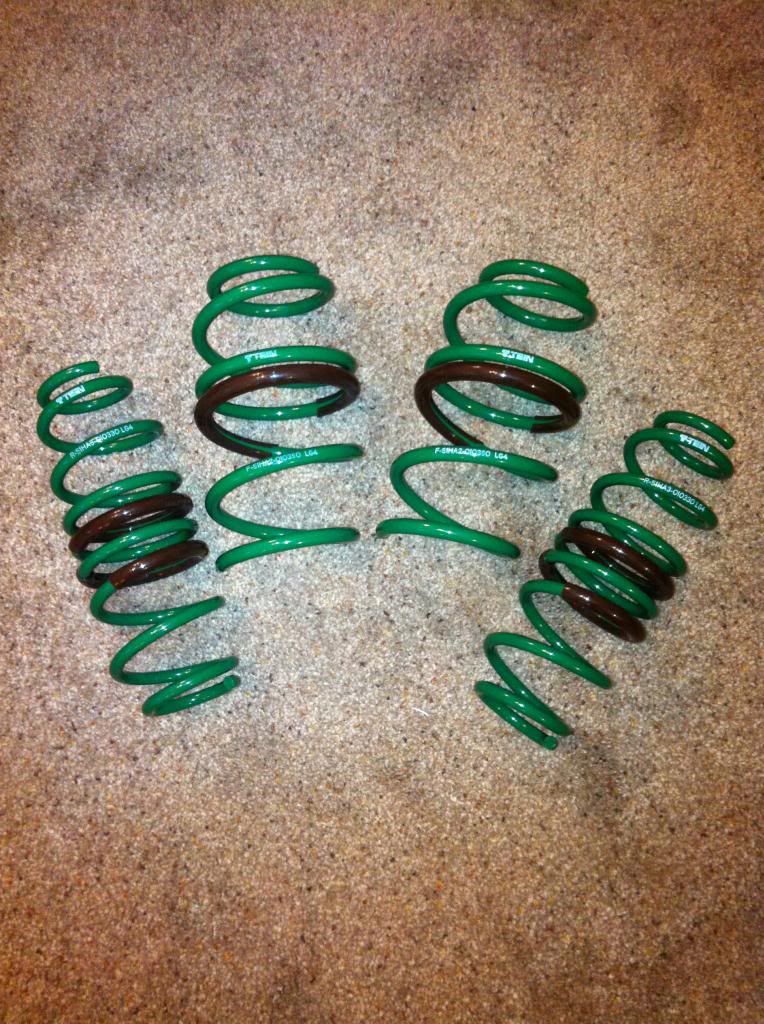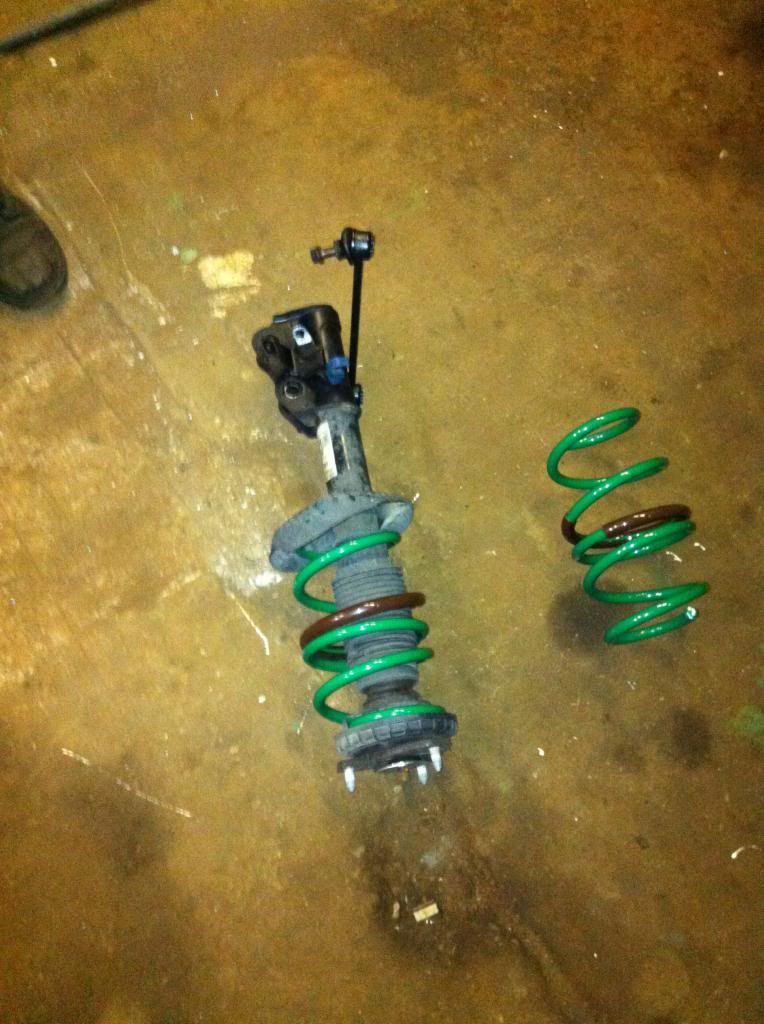 I was expecting the same kind of improvement in ride comfort from these that people report from the Eibach kits. Unfortunately that wasn't the case - they didn't seem to make any noticeable difference to either the handling or the ride comfort
car looked much better though, sitting lower by 15mm at the front and 20mm at the rear. If/when I get coilovers, I'll probably set them to the same height.
A few days later I had a fast road set up done by TDI North, which was just fantastic! I wrote a small review in the TDI section -
http://www.civinfo.com/forum/torque...69081-massive-thanks-very-happy-customer.html
Something I've never checked for before buying the Civic was that it had an Aux in port. The Fiesta had one so I was quite disappointed to find this didn't. So, I was now looking at my ICE options, which is something I've never bothered with before.
After researching different head units for a couple of weeks, I eventually settled on the Pioneer AVH-2400BT. Fitting took a couple of hours but was no where near as difficult to fit as the pictures suggest (excuse the poor choice of footwear, both me and my girlfriend were in our scruffs :laugh
: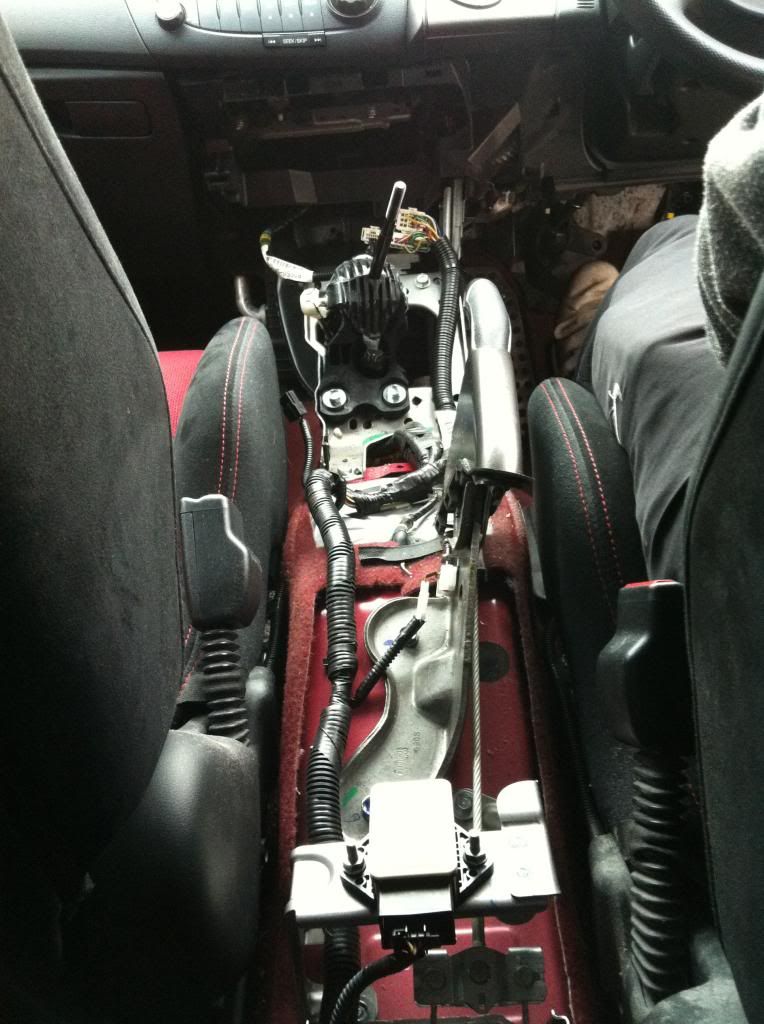 You can see the Skunk2 gear knob in that picture, forgot to mention that. Not sure why but I can't get this picture to rotate to the correct orientation.
The head unit did everything I wanted: played CD's and DVD's, Bluetooth phone calls, music streaming over Bluetooth, touch screen, aux in, USB port. I was chuffed to bits with it and often found myself wondering why I hadn't bought one sooner or for a previous car. Sound quality improved as well :thumbsup:
For my birthday my girlfriend paid to get my back windows tinted, including the lower perspex section in the hatch, where a fly eye type material was used. I was happy with them and still am, but sometimes wonder if the car would look cleaner without them. Pictures later in the post.
Somewhere around this point I did two, 20 minute taster sessions at Oulton Park: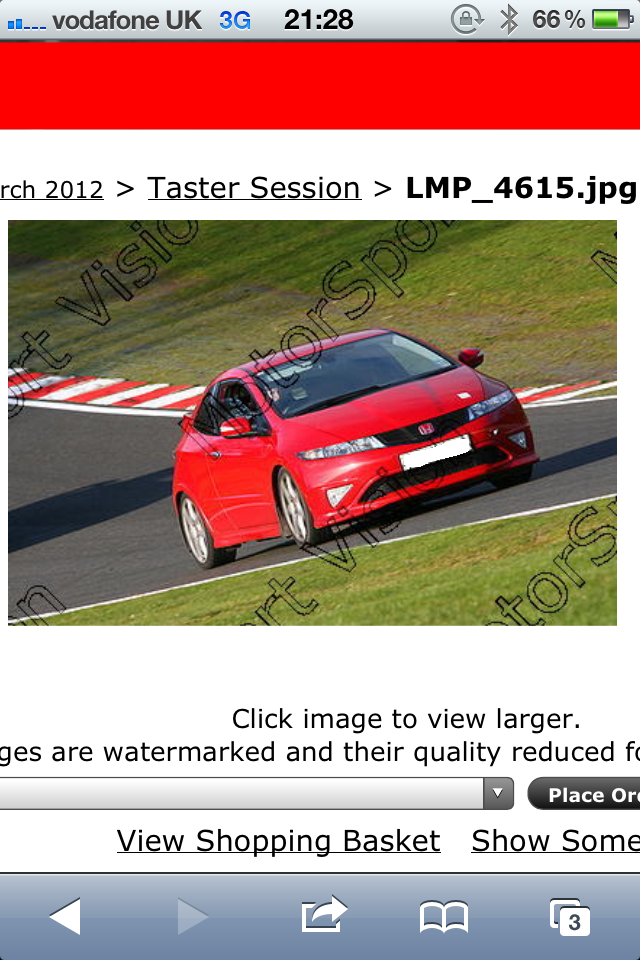 This is the only picture I can find, but I do have two high resolution ones somewhere in my emails that MSV supplied. Car was excellent on track, only thing that let me down on both occassions were the brakes
they started to fade and make weird noises after about 10 - 15 minutes.
I know not everyone pushes their car to the limit on track, but I was very impressed with how the "slow" and "fake Type-R" handled itself - my mate was on in his 260bhp Focus ST and was noticeably slower over a lap. He was under steering on most corners and definitely pushing his car. Unfortunately I think he was a little bitter I was keeping up so wouldn't let me pass :banghead:
It was time for new rubber and my alloys were scuffed to hell from the previous owner, so decided to get 4 new tyres then the wheels refurbished not long after. Tyres are something I've always researched and chosen quality, but this time around I was astonished! Goodyear Eagle F1 Asymmetric 2 were what I got, and I'm glad I did -
http://www.civinfo.com/forum/wheels...potenza-re050-vs-eagle-f1-asymmetric-2-a.html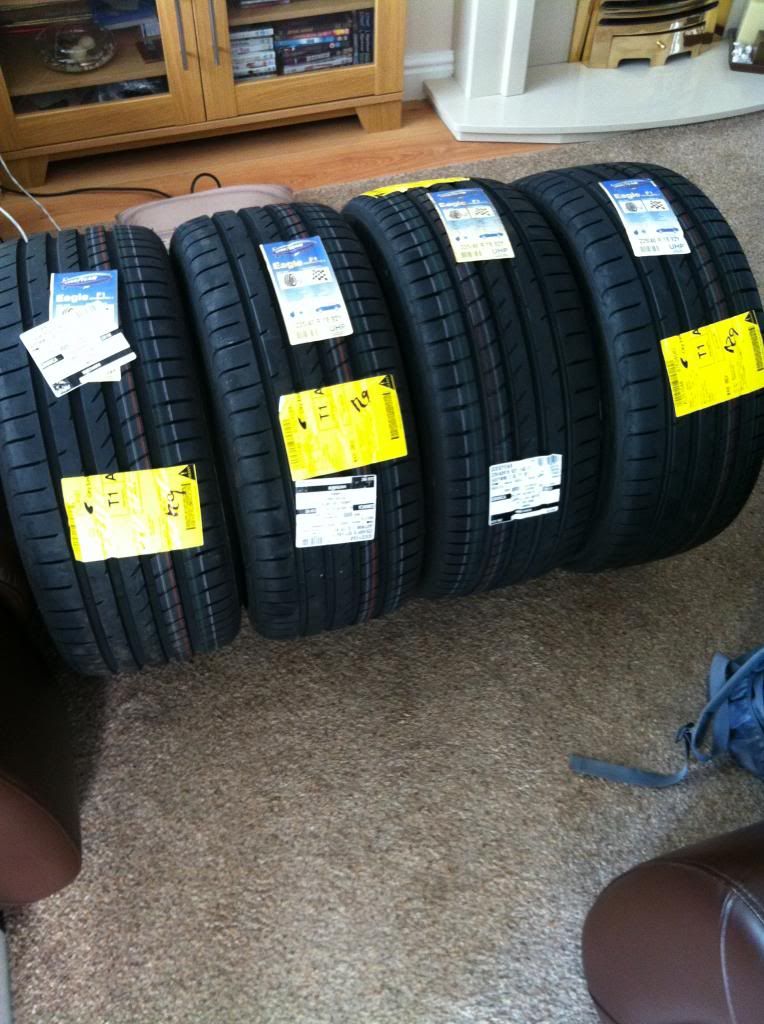 So the rubber was on and after pondering for about 2 weeks, decided to get my alloys powder coated gloss black:
I wasn't sure at first, but once they were on the car and the tyres dressed, I loved them! Got myself some black D1 wheel nuts and Tegiwa washer adapters:
I think the wheel nuts were fake unfortunately, as they faded quite quickly and began giving me trouble when removing them, so at the minute I'm back to standard silver, which I don't think look too bad
Not really a modification, but something I've never bothered doing is polishing the exhaust triangles. After someone at work mentioned how bad they look, I got myself to B&Q for metal polish and wire wool and got to work.
Before: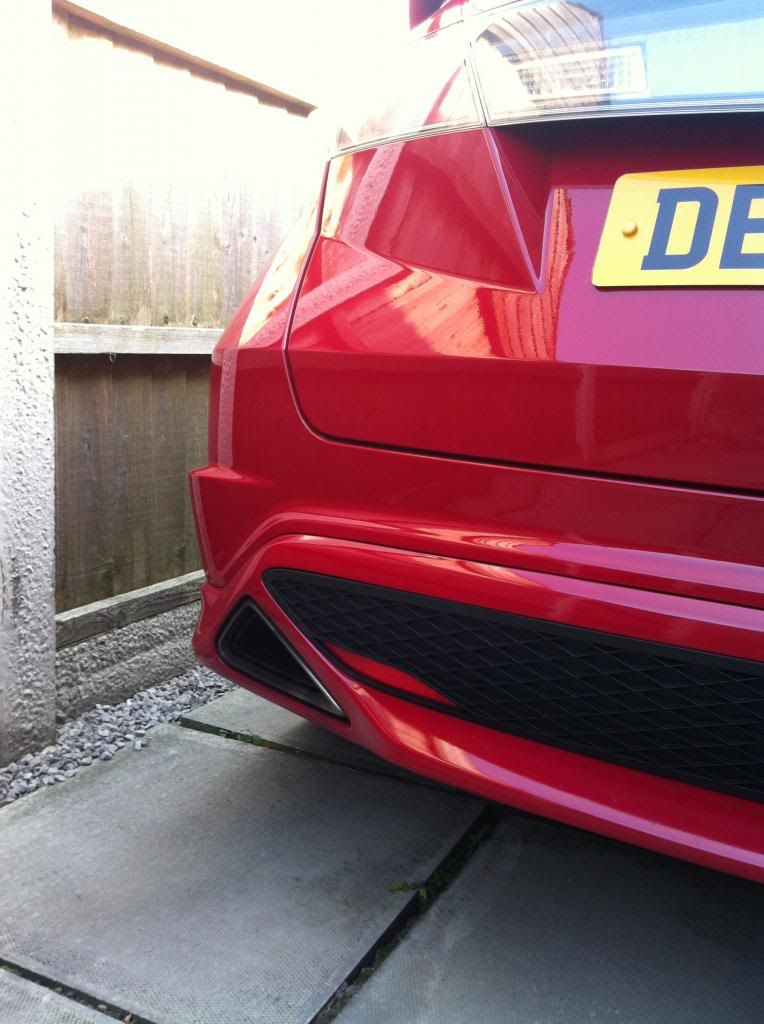 After:
I'm quite keen when it comes to detailing and try to keep the car looking it's best, usually washing it at least once a week if the weather permits. This is only through the warmer months though. Through the winter and at the minute, it gets neglected
Snow foam pictures, because cool: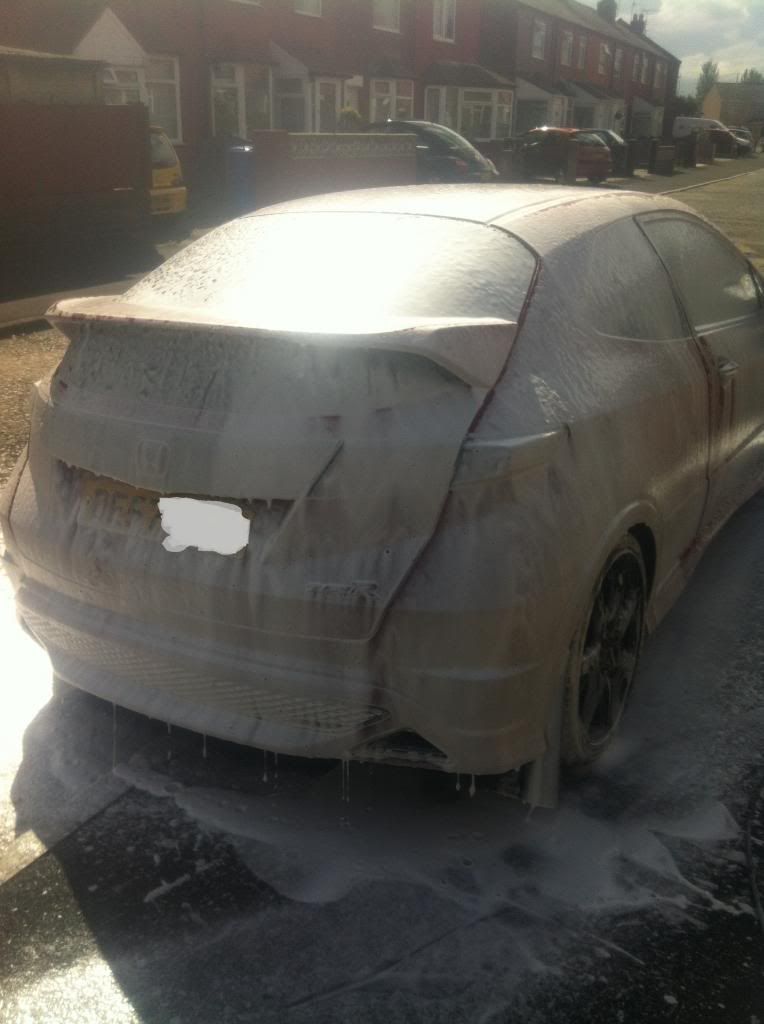 Excuse my amateur attempt to block the reg :laugh: You can also see the mud flaps on that picture, but they were only on the car a couple of weeks before I removed them - wasn't too keen.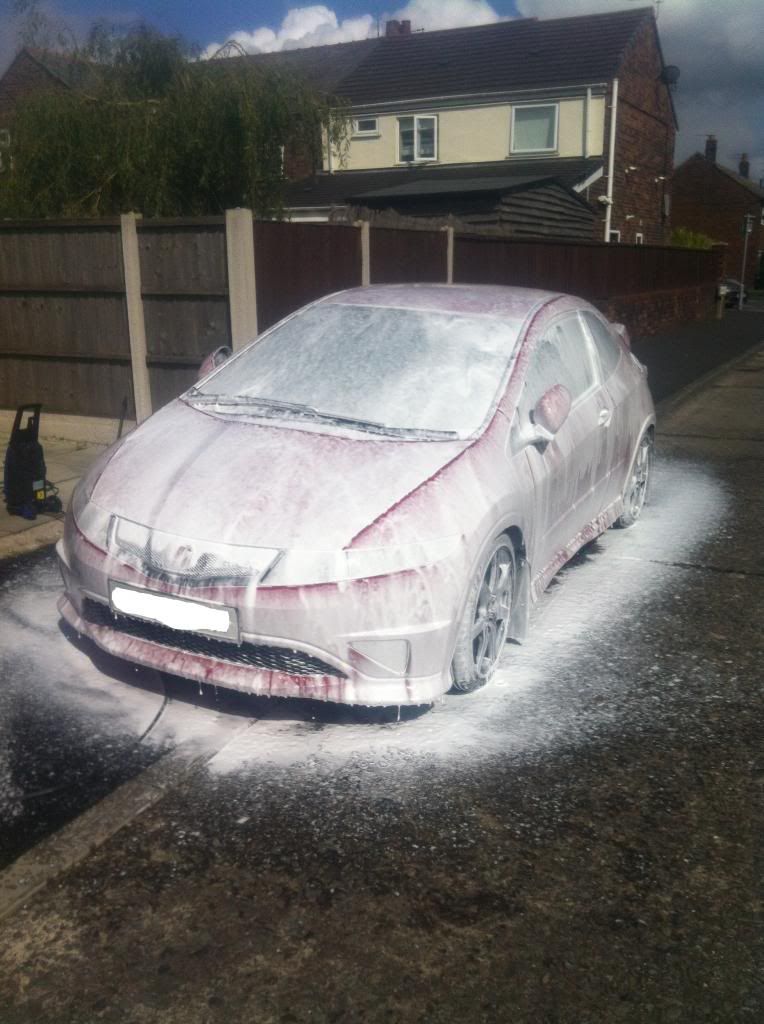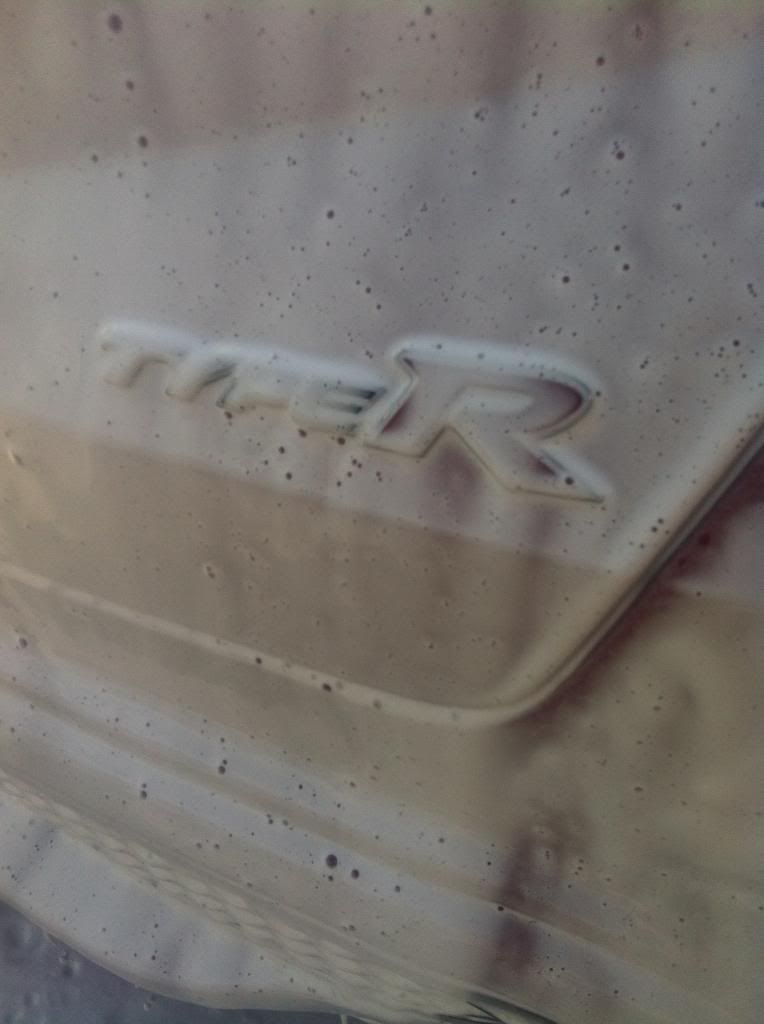 The car how it stood at this point, you can see the tinted windows in two of these pictures:
Really happy with how it looked here. Oh, a little sticker I forgot about: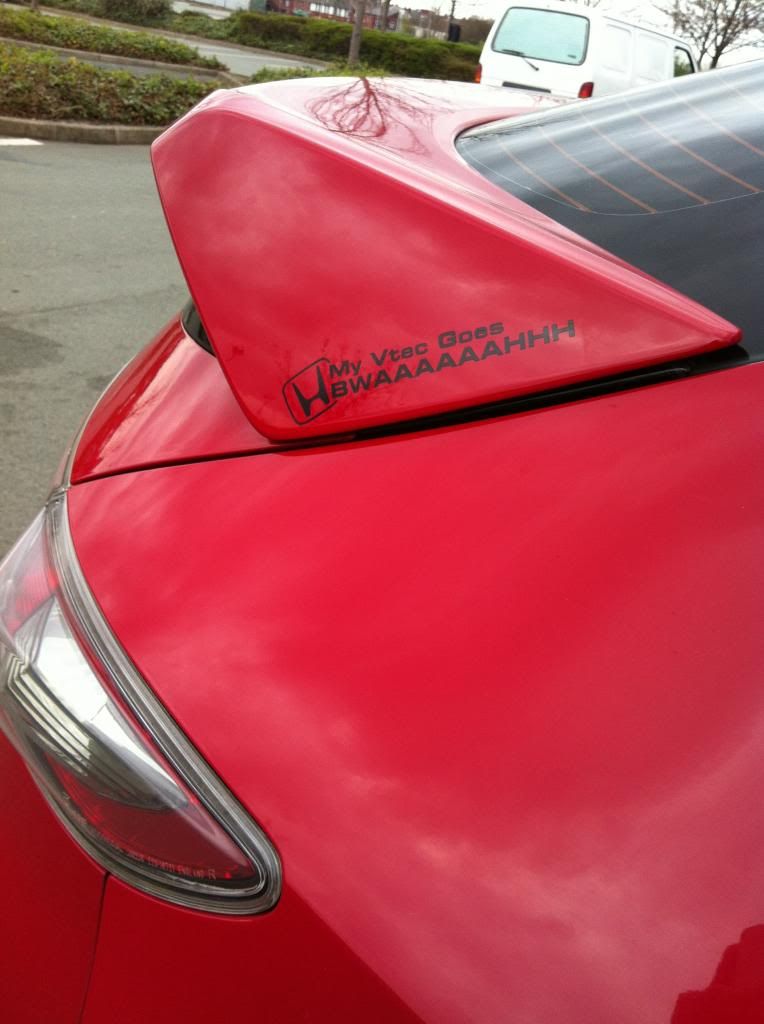 I bought and installed the HKS RSK around this point, but it caused major hesitation that I couldn't live with, so after being on my car for literally a couple of days I removed it and sold it on here. Sounded good though.
My mate had a NHB Type-R (he was on here but not very active, nabs_type-r I think his username is) that had been mapped by TDI North and had a full Tegiwa intake. He's now sold the FN2 and bought a non-cup Megane RS250, lovely car! So I politely asked if I could buy his Flashpro and Tegiwa air box (didn't want the full intake kit as I had other plans).
He agreed, and offered me the the air box for £50! And the Flashpro for £200!!!
I explained that that's a little cheap for the Hondata, but he was fine about it, WIN!!!
Immediately installed the Group N map not expecting much, but my face lit up when I first hit VTEC at about 3,800rpm - the noise! I don't care if I'm not accelerating that fast and it looks slow, to me it sounds ****ing awesome!! :laugh: Didn't notice a massive change in the performance overall (other than when the engine goes to the high cam lower in the rev range than stock), but the car did feel a little quicker, not by much though and even that could be a placebo.
Around this point I had the bonnet, wings and lower doors resprayed. May of been earlier but I can't remember. No pictures but thought I'd say.
Got in touch with Joel from Driven Crazy and ordered their Scoop, my intention being to fit this with the Tegiwa air box and connect them both with some 83mm ducting. The scoop arrived and fitting began:
(Sorry for the poor quality)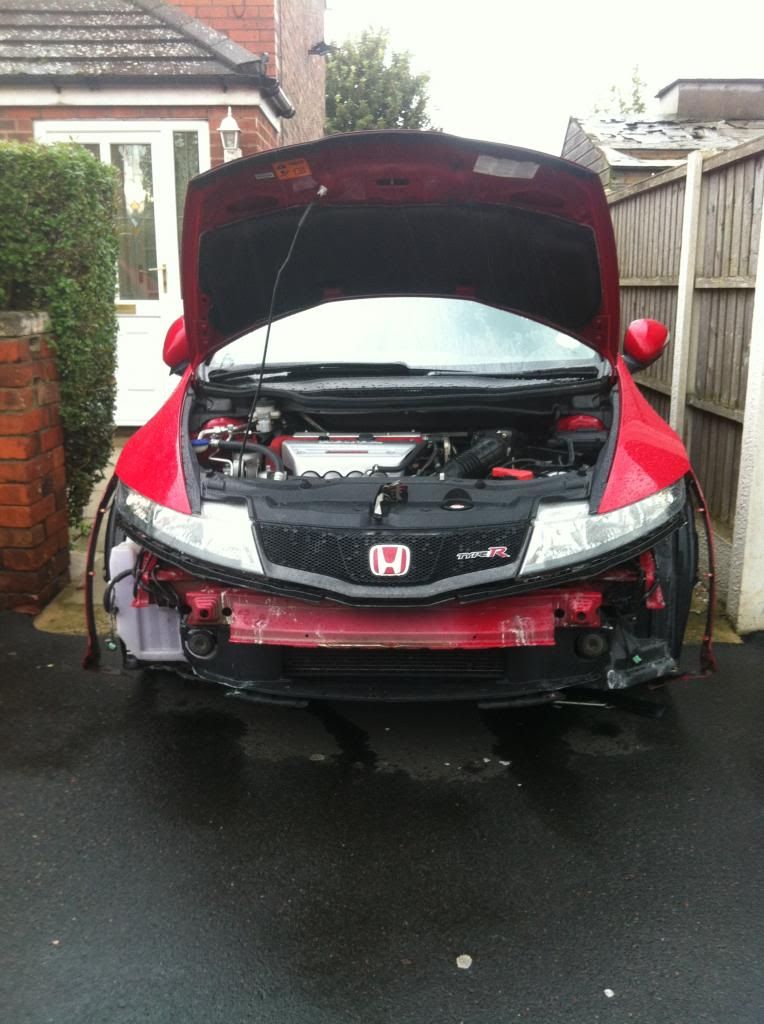 Was bad weather for working on the car, once the scoop was on I'd had enough! I was wet, cold, tired and hungry and couldn't be arsed with the ducting (it was too short anyway which also pissed me off, either way it wasn't going on!), so at the minute the car was left just sucking air through the small OEM pipe that connects to the lower half of the air box.
We had some nicer weather the following weekend so I decided to connect the air box with the scoop, using another piece of ducting I had to order: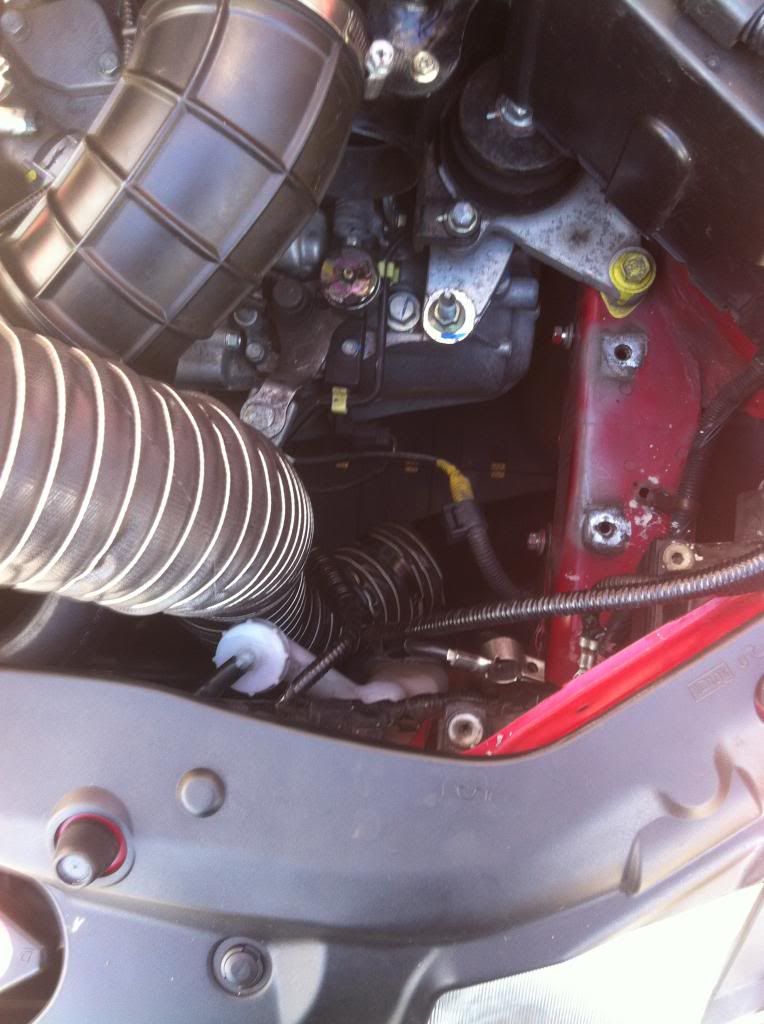 You can just about see where it connects to the scoop.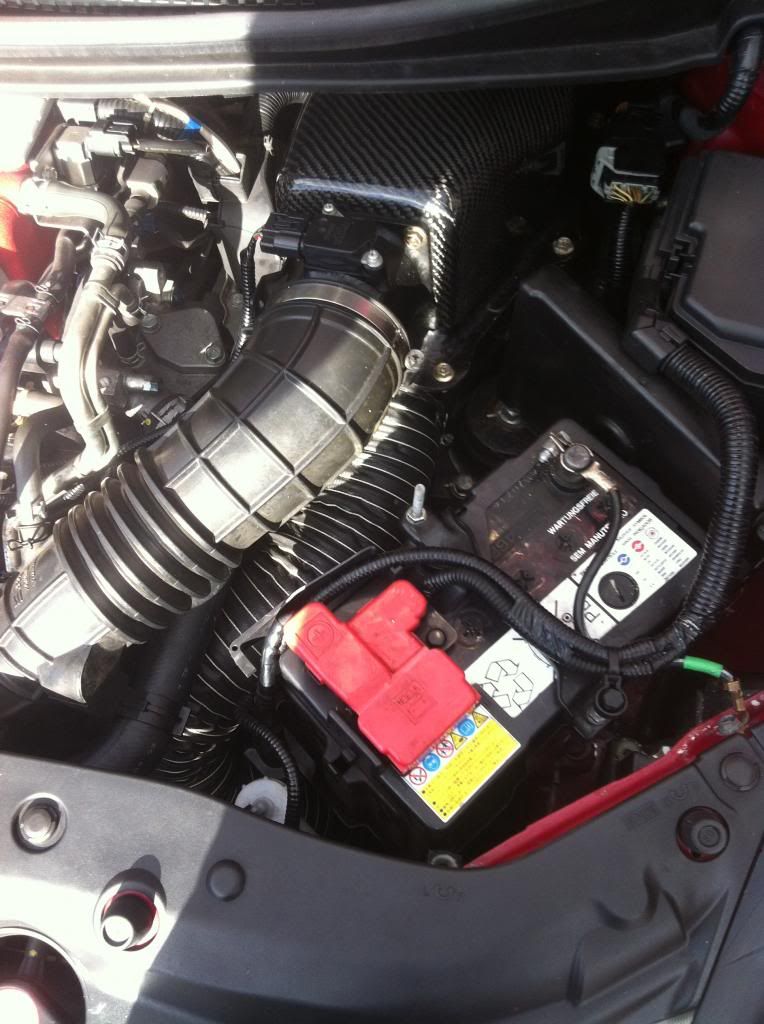 All finished and tidy... after it had been repositioned a few times so that it was well clear of the gear linkage on top of the box.
Not a great deal to say other than I also didn't notice much of a change with the new induction set up, but I wasn't expecting to set the world on fire so not too bothered, just nice to know it's sorted in case I mod the engine further
Since buying the car, I've had a third gear synchro problem that didn't seem to occur (or I never noticed) during the test drive. This had been bothering me for a while, and I've always wanted an LSD. This was a perfect opportunity to get the synchro replaced, a new clutch and an LSD installed.
After doing some research I opted for the MFactory LSD. The Wavetrac was too expensive and the Quaife didn't seem any different than the MFactory other than more expensive. After getting a silly quote from Honda for a new third gear synchro, I bought 3-4 carbon synchro and sleeve and a second gear carbon synchro from Synchrotech in America (
Synchrotech - Honda & Acura Transmissions
and
Synchrotech Transmissions Inc
). I ordered a second gear synchro because it had started to occasionally crunch at high RPM
The LSD was ordered through Tegiwa and I went for the Exedy Stage 1 clutch from them too. No pictures unfortunately, other than one of the LSD: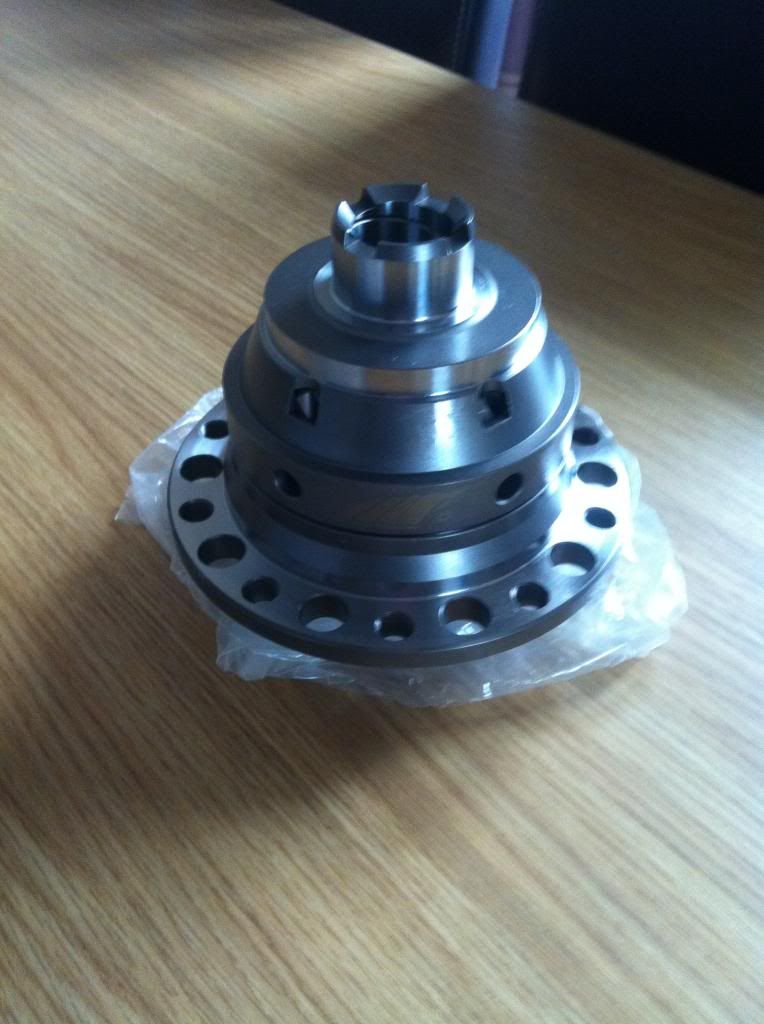 The car was dropped off on Thursday 8th November last year, due to be picked up on Saturday the 10th during the TDI North rolling road day - wow was I excited!!!
Arrived there around 1pm thinking of nothing other than getting in the car and taking it for a test drive
A quick description of my feelings about the LSD -
http://www.civinfo.com/forum/engines-transmission/34267-lsd-fn2-3.html#post1415060
Now, the LSD, absolutely ****ing epic!! What a mod! By far, without any question or shadow of doubt my favourite! As described in the post linked above; VSA off, early in a corner, floor it, hold on, smile! In that order.
It really has transformed the the car and its capabilities. I can't wait to get back on track and properly test it out, especially without having to worry about police, other road users and pedestrians.
Gear changes are much better with the synchros, but I imagine that's mainly down to my original ones getting a little tired. Even when driving casually and at low RPM the changes feels better
Overall, very happy.
Some pretty rubbish pictures from the TDI North Dyno day that I took: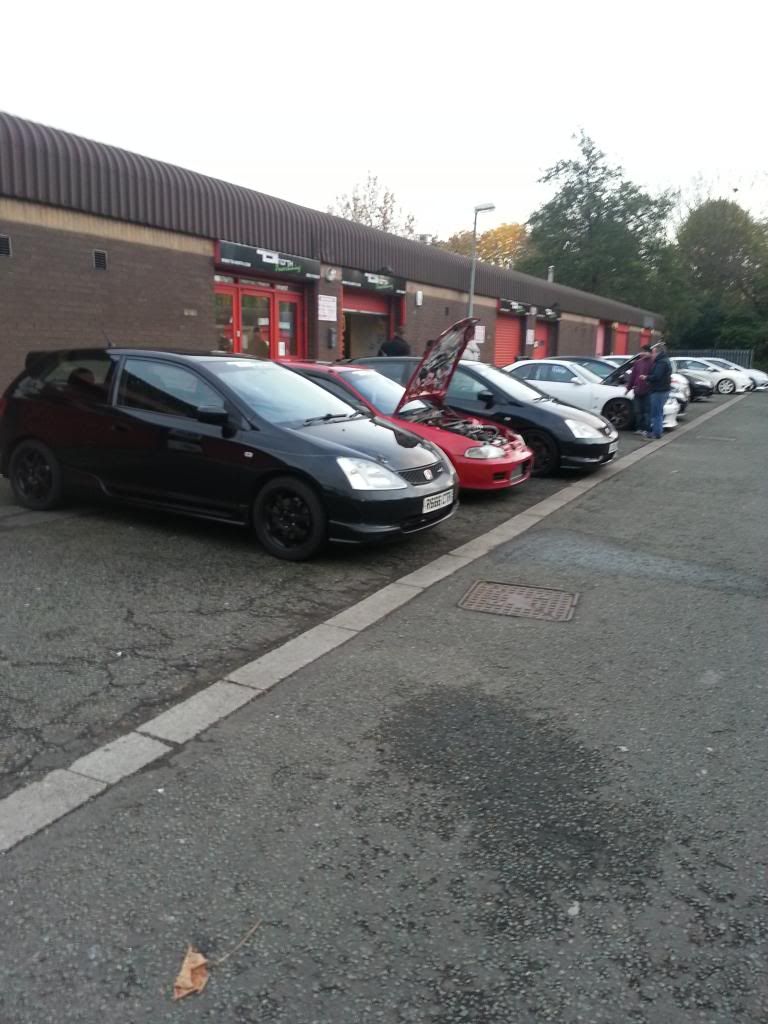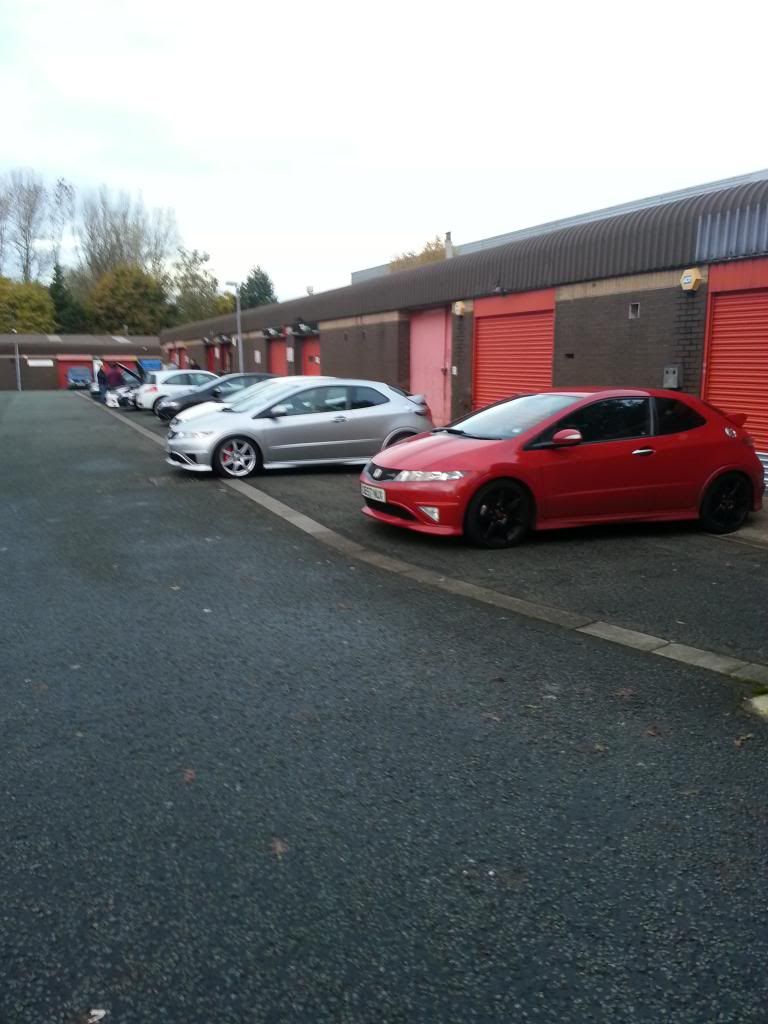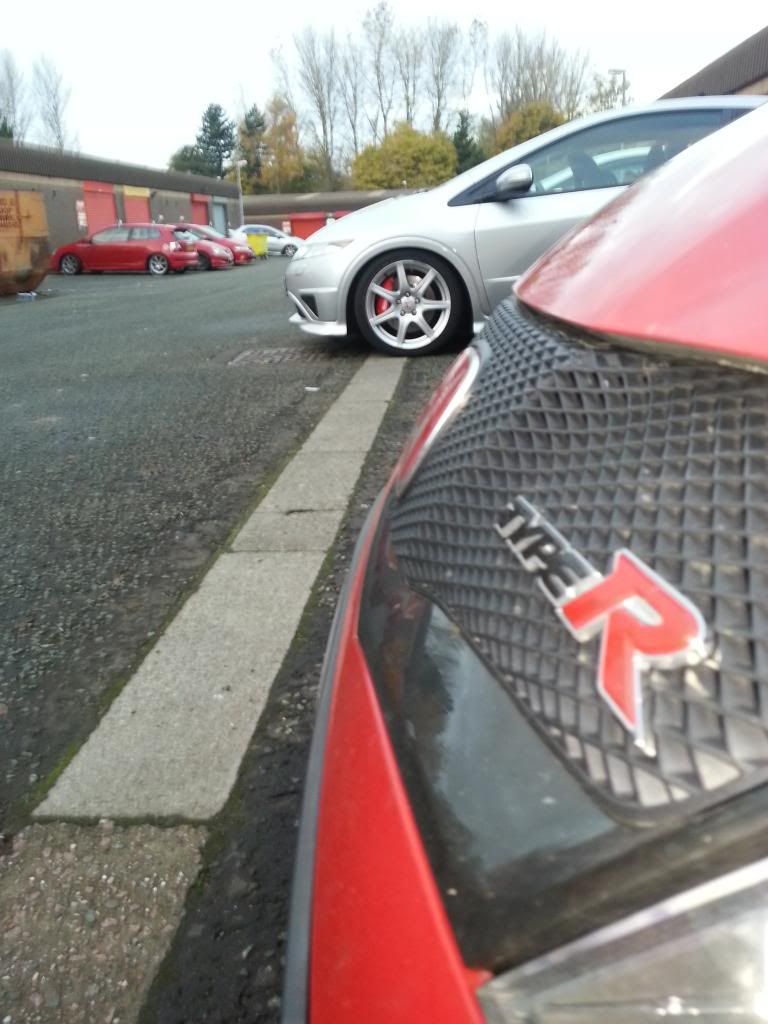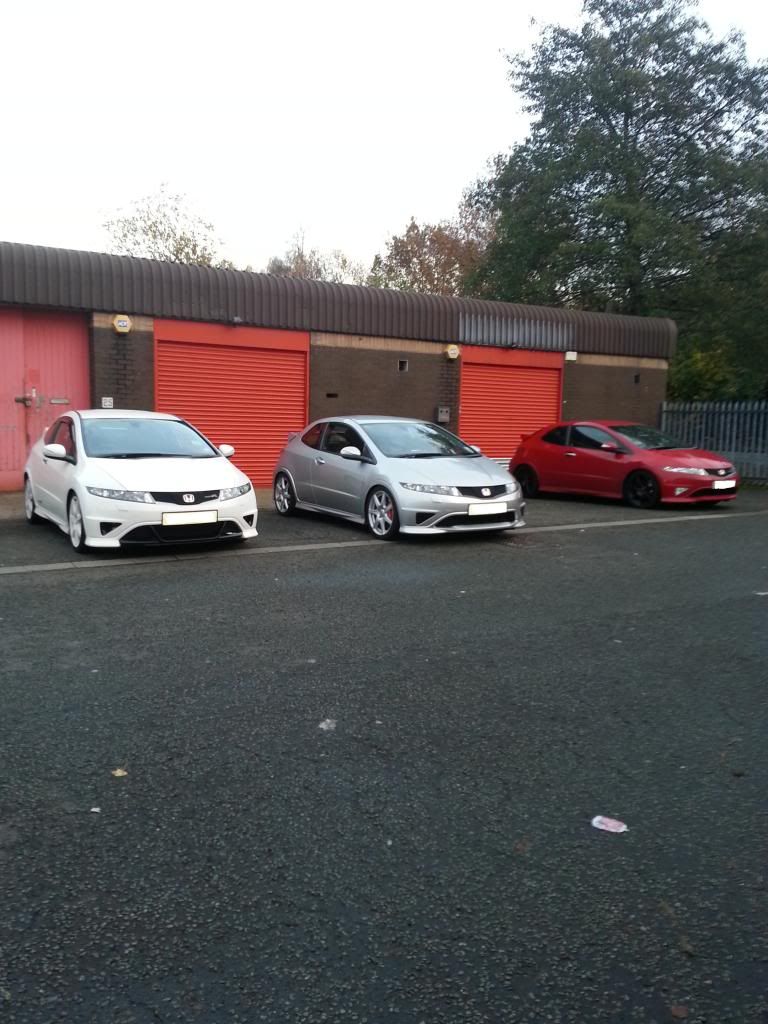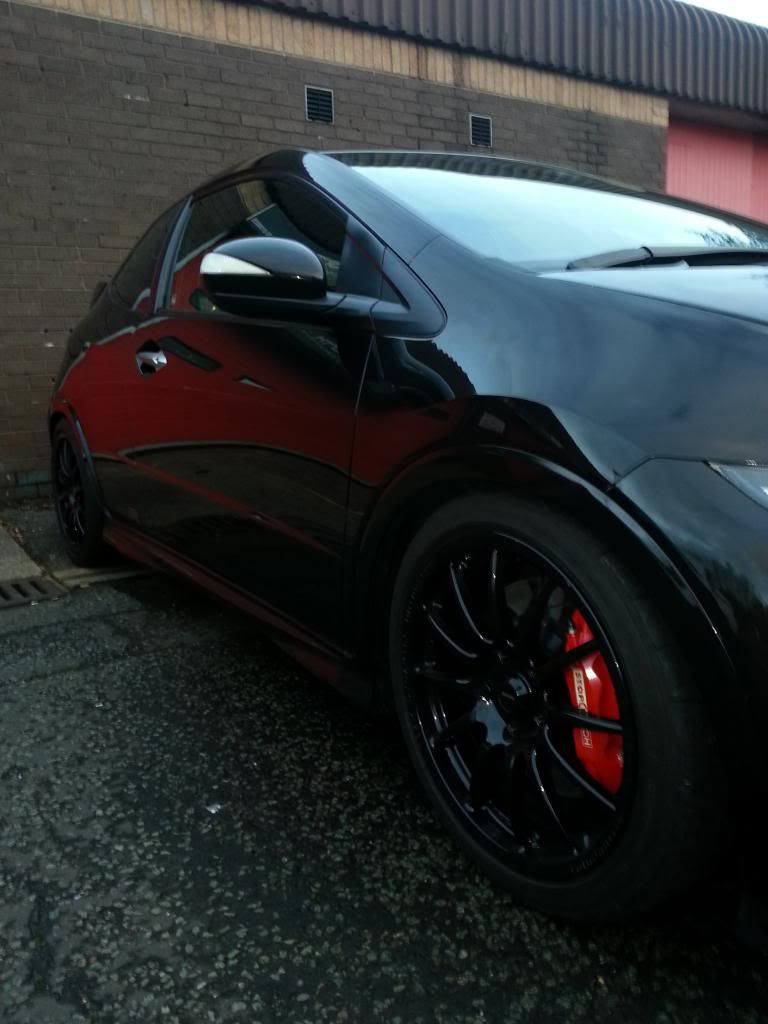 And a good one that Olly took: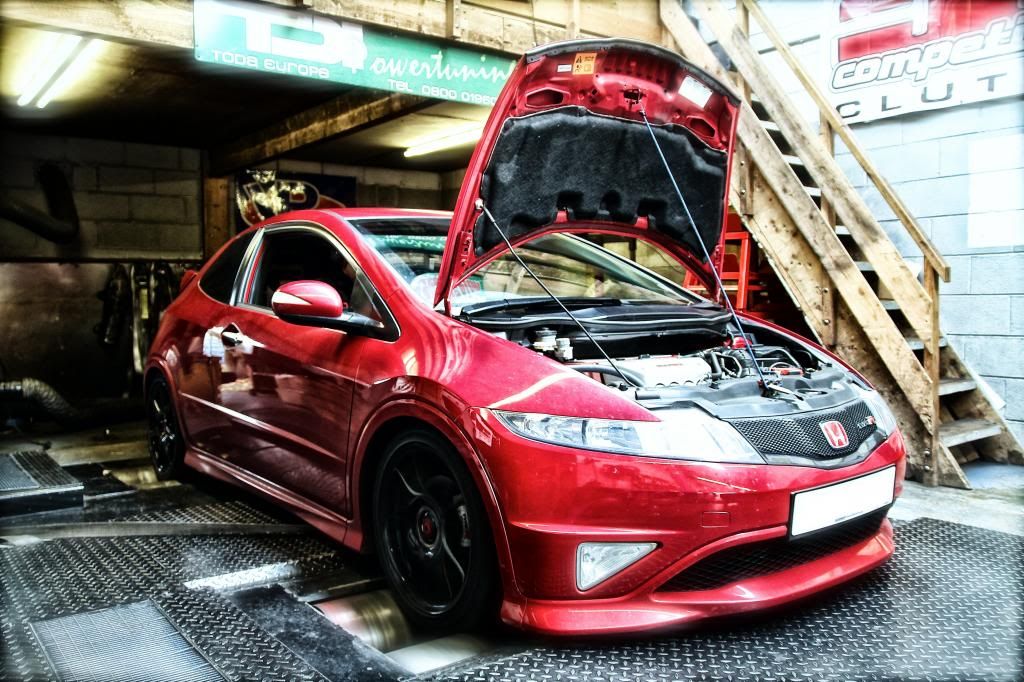 With effects