Discussion Starter
•
#1
•
Hi Guys
We are in a position to offer a great price on this LSD if there are enough takers.
It fits quite a few models, so hopefully you can get the numbers for the better prices.
Fitment.
K20 6 speed box fitment found in the EP3, FN, FD also Elise, Atom etc
Once installed, drivers will notice an immediate difference, as the Quaife (ATB) limited slip differential automatically biases the torque across the axle to the wheel with the most grip. Unwanted wheel spin and slip are greatly reduced, resulting in less understeer on front or four wheel drive machines and reduced oversteer on rear wheel drive vehicles. Rear wheel drive cars with a Quaife limited slip differential become more controllable during oversteer moments, enabling drivers to exploit the full potential of their machines for the first time, leading to a more exciting, rewarding and rapid driving experience.
On front wheel drive cars the Quaife ATB limited slip differential also delivers significant performance benefits during heavy braking. In this situation the Quaife differential's inherent torque transfer characteristics work in reverse to transfer torque away from the locking wheel. This enhances deceleration, delaying the intrusion of electronic ABS systems and allowing drivers to brake later and deeper with the Quaife ATB limited slip differential than is possible with a standard 'open' differential unit.
Add these benefits together and it's hardly surprising that in outright performance terms the Quaife ATB limited differential can make a remarkable difference compared to an 'open' differential. Back to back independent testing by Redline Magazine on a RenaultSport Clio 200 has proven that even on a short circuit lap times are reduced by over 2 seconds, making the Quaife ATB differential an excellent value for money upgrade.
Superior design, safe performance and service
Fully compatible with manufacturer electronic traction control and anti-lock braking systems, the Quaife ATB differential offers a number of key advantages in both functionality and service life compared to conventional plate-style LSD units.
Silent in operation (even during low-speed parking manoeuvres) the Quaife ATB limited slip unit never 'locks,' making it progressive, safe and user friendly. Unlike plate-style LSD designs there are no clutches, ramps, springs or other wear prone components to replace at regular intervals, because the Quaife ATB's well-proven system of helical gears is extremely durable, plus it's designed to use standard transmission oils.
This makes the Quaife ATB limited slip differential a genuine 'fit and forget' upgrade that offers compromise-free performance and unbeatable reliability on the street, strip, stage or circuit, backed by a no-quibble limited lifetime warranty.
Precision manufactured from certified steel billets and inspected to ISO9001-2008 standards, the key performance features of the Quaife ATB helical gear limited slip differential include:
Safe, progressive and seamless in action, the Quaife ATB differential never 'locks'
Controlled power is transmitted to all driven wheels, to maximise traction and minimise wheel spin, particularly in slippery conditions
Fitment greatly reduces unwanted torque steer, understeer or oversteer
Designed to work in harmony with road car electronic stability and traction control programs
Improves braking performance on front wheel drive cars by reducing lock up and minimising ABS intrusion due to torque transfer action
Reduces tyre wear, especially on front wheel drive cars
Gear operated with no service components to replace – ever
Direct replacement for factory standard 'open' differential unit
Retains normal axle lubrication systems and maintenance schedule
Over 100,000 units sold worldwide since the 1980's
Backed by a Quaife lifetime warranty for both motorsport and road use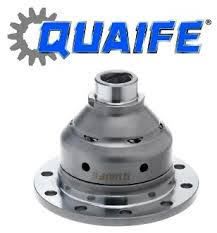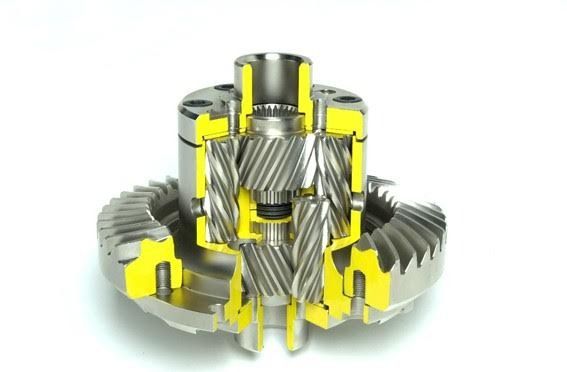 Price
The prices include UK Mainland delivery.
We can deliver anywhere in the world, so don't be put off if you are outside the UK., we can quote you for the extra shipping to your location.
5-10 Units £622.00 Inc VAT.
10-20 Units £600.00 Inc VAT.
20+ Units £570.00 Inc VAT.
RRP £710.00 Inc VAT and Postage
Regards
Tony.