Discussion Starter
·
#1
·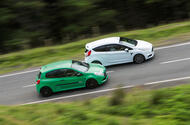 Two hatches that can give supercars a run for their money​
A hot hatch gives you the best of all possible worlds: it oozes everyday practicality but is a grin-inducing hoot when the road turns serpentine. It's 2009, some time in autumn. The
Renault Sport Clio 200 Cup
is a brand-new car. So is the
Audi R8 V10
that's*up ahead.
I always suspected a well- driven hot hatch could keep up with a proper sports car, perhaps even a full-blown supercar, on a winding country road. As the R8 jinks and darts its way along this meandering, well-sighted stretch of tarmac that cuts across endless Welsh moorland, the Clio looming large in its rear-view mirror, the theory is being proven*in real time. The supercar pulls out?a few lengths every time the road straightens a little but, whenever it bunches up into a sequence of bends, the gap is reduced to nothing.*
It can be done, then. But after that eye-widening dash across north Wales, I know better than most how much bravery, commitment and skill it takes to keep a little hatchback stuck to a supercar's rear bumper. I just wish I hadn't been driving the R8 at the time.*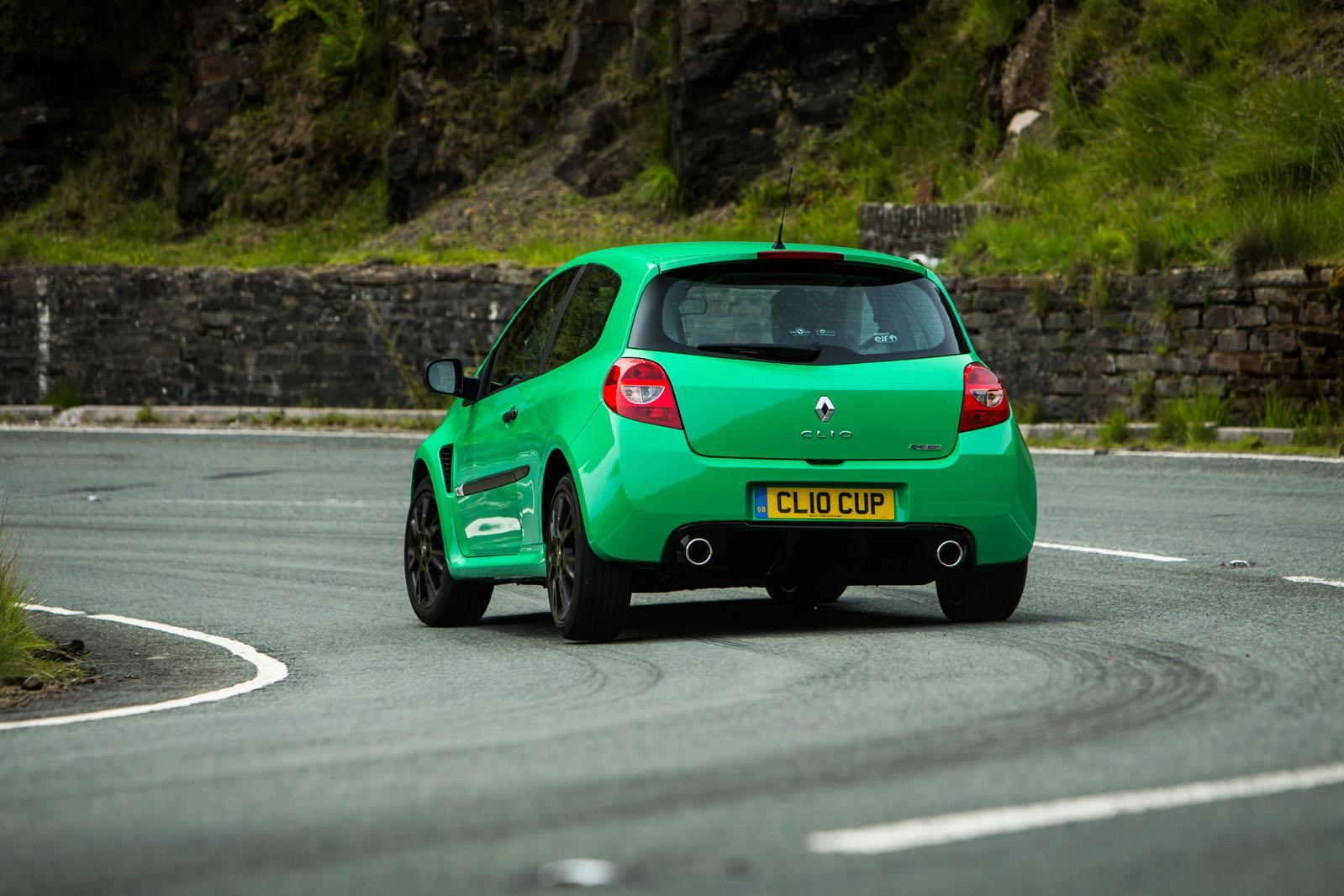 From that moment on, I've had? a profound appreciation for hot hatches. In many ways, I reckon they're the very best kind of car, full stop. Not only can they be exciting to drive, but they're also practical? to use every day and affordable to buy. And as proven by my moment of humiliation a few years ago, the very best of them really do have the pace to keep up with far more exotic cars.*
The Clio Cup feels as fizzy and as effervescent now as it did eight years ago. Perhaps more so, in fact, given the car that replaced?it went soft, with its flat, turbocharged engine and hesitant paddle-shift gearbox. The Recaro sports seats – so heavily bolstered that they look like wingback armchairs – could hardly be more purposeful. They do place you a little too high, though, and the steering wheel doesn't adjust for reach, so you sit hunched up like a hungry trucker leaning guardedly over his breakfast.*
There's so much tension in the low-speed ride that you wonder if this thing is just going to skip and bounce uselessly over every tiny bump in ?the road, front wheels spinning up with a flare of engine revs every time they leap up off the tarmac. But with a little speed, the dampers get into their range, each one allowing its wheel to rise and fall over the shape of the road, all four tyres kept firmly in contact with the surface. The body is always very busy, bobbing up and down like a hyperactive child on a pogo stick, but under the skin, the chassis works beautifully.*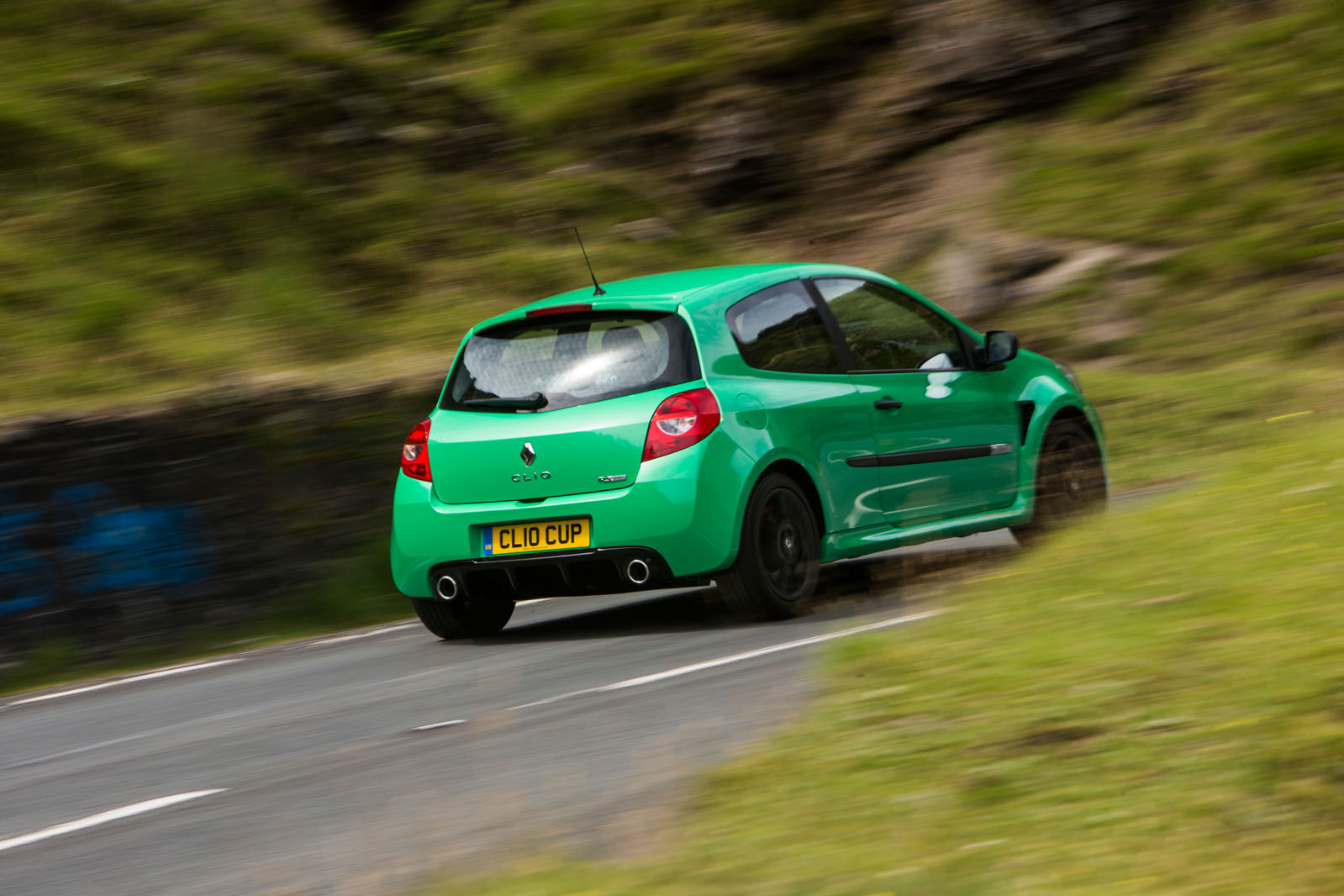 The Clio holds on like a limpet, which is where its giant-killing cross- country pace comes from. The front end generates massive cornering grip, and with the whole car buzzing away with messages from all four corners, it's easy to use every last ounce of that grip, mile after mile. This is a? car you drive flat out everywhere, leaving nothing in reserve. Isn't ?that just so much more rewarding than tentatively prodding the lower tranches of a supercar's absolute pace?*
We'll miss gritty, revvy engines like this one some day, if we don't already. Use the 2.0-litre lump like you would a torque-rich turbo engine and you'd call the Clio Cup dog slow, because it feels lacklustre in the mid-range. Once you get it working above 5000rpm and right up to the 7500rpm redline, though, ?it really does fling the car along at a good old lick. The manual gearshift is snappy and mechanical, too, so you relish every down change and fire through every upshift.*
As far as small hot hatches go, this Clio Cup really is one of the very best of all time. In fact, in recent years, there has been only one other small, quick hatchback that could stand toe to toe with it. Put a gun to my head and I'll tell you the
Ford Fiesta ST
is the better car, but the truth is that it depends on the scenario. The ST is the more accomplished all-rounder but, as a car to get stuck into on a really inviting stretch of road, or perhaps a circuit, the Clio Cup just about edges it.*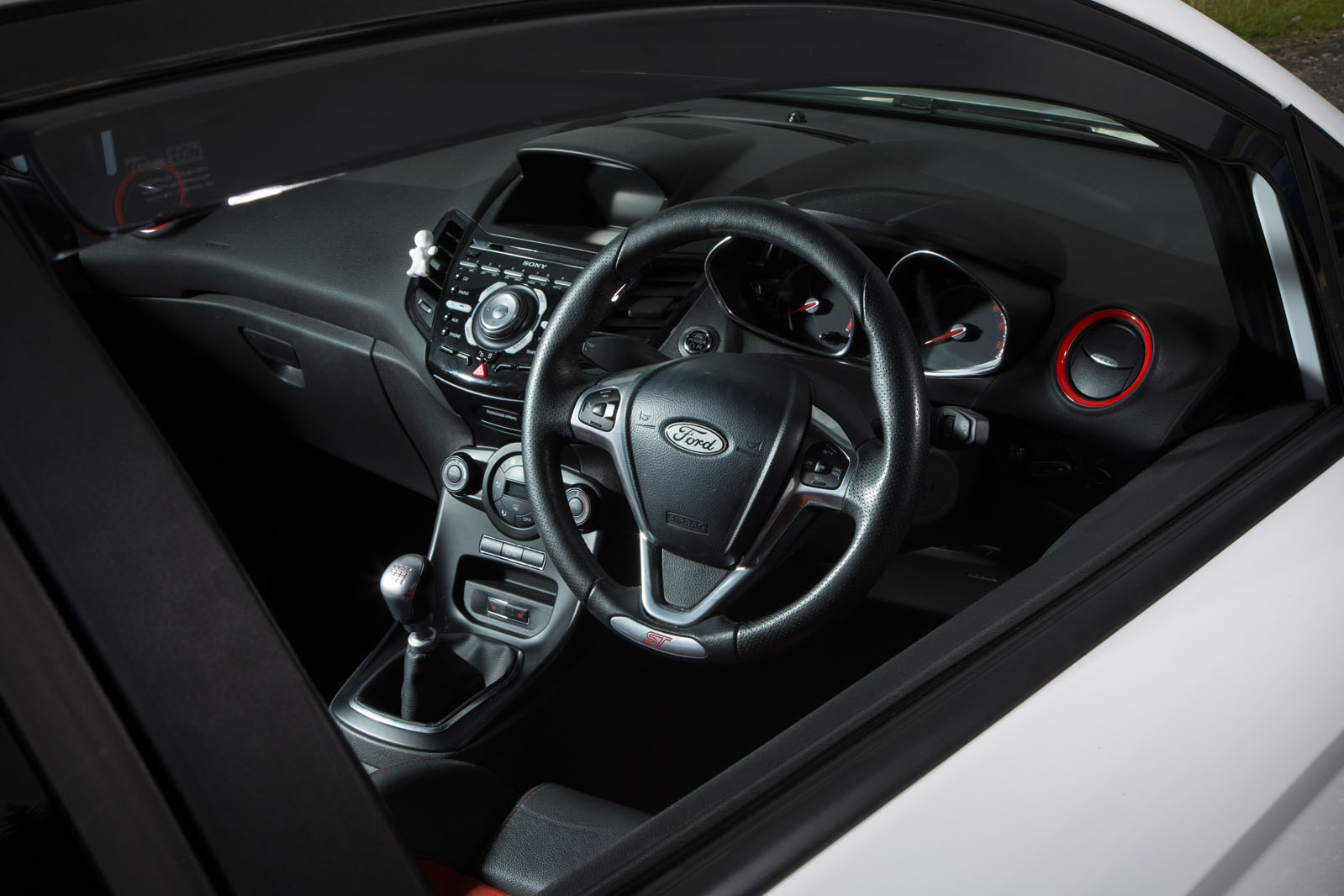 The Ford's seating position is so much better than the Renault's. You still sit a little high, but the wheel reaches right out to you, so you don't find yourself leaning forward just? to grab it. The Fiesta also feels tense and uptight at low speeds but, like the Clio, it finds its comfort zone? with a little more pace. Unlike that car, though, it rolls in corners and pitches and dives, rather than staying completely flat.*
You can drive the ST at five-tenths and find yourself enjoying every moment of it without really knowing why. It's because the controls are all so well matched to one another. It's such a cohesive car; clutch weighting*matched perfectly to the gearshift action; steering ratio so in tune with the response from the front axle and the degree of body roll in corners.*
It's unusual to find that level of cohesion in anything this side of ?a
Porsche 911
. And when you start to attack the road, the ST responds with more agility, more poise, more feedback. It's another car that you drive just as quickly as you can from start to finish.*
Its 1.6-litre turbo engine is much more flexible than the Clio's normally aspirated motor but less exciting? at the top end. The front tyres, incidentally, are so underworked at the standard 178bhp that I'd have my own car upgraded with the 212bhp
Mountune
kit in a heartbeat.*
Just as long as your chosen road keeps the corners coming thick and fast, either of these hatches would keep a much more exotic car honest. Any good hot hatch would, in fact. And what could possibly be more fun than frightening a supercar driver in your humble little shopping car?*
Ford Fiesta ST*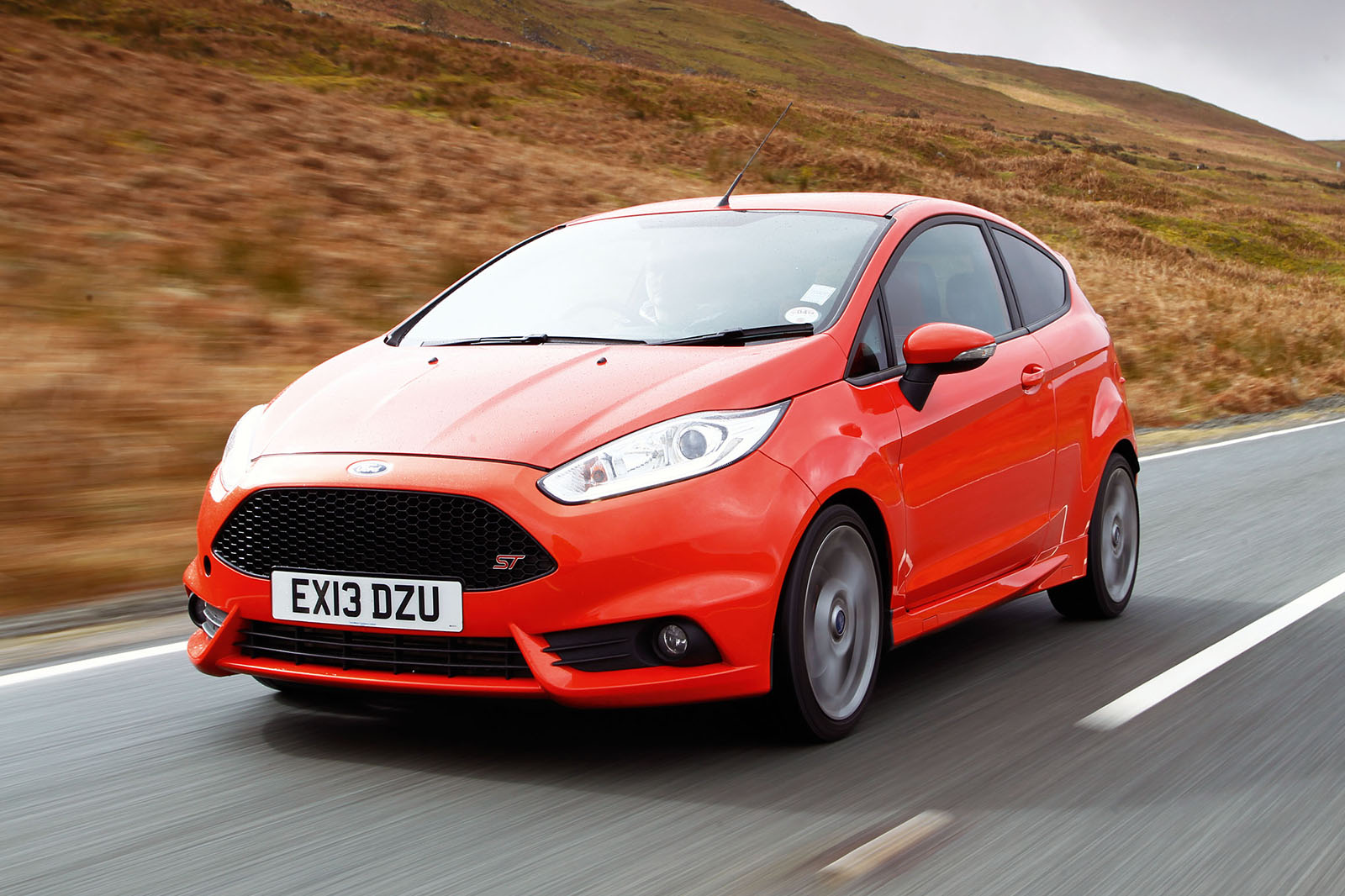 Built
2013-2017
Price range
£7500-£21,500
We'd pay
£9500
We found
An ST-2 from 2013 with 27,000 miles and Mountune upgrade. Yours for £9650*
See Ford Fiesta ST for sale on Pistonheads
Renault Clio RS 200 Cup*
Built
2009-2013
Price range
£4300-£8500
We'd pay
£6500
We found
A 2010 car with 52,000 miles and a full service history priced at £6495*
See Renault Clio RS 200 Cup for sale on Pistonheads
Get 'em while they're hot:*
Renault Clio Williams*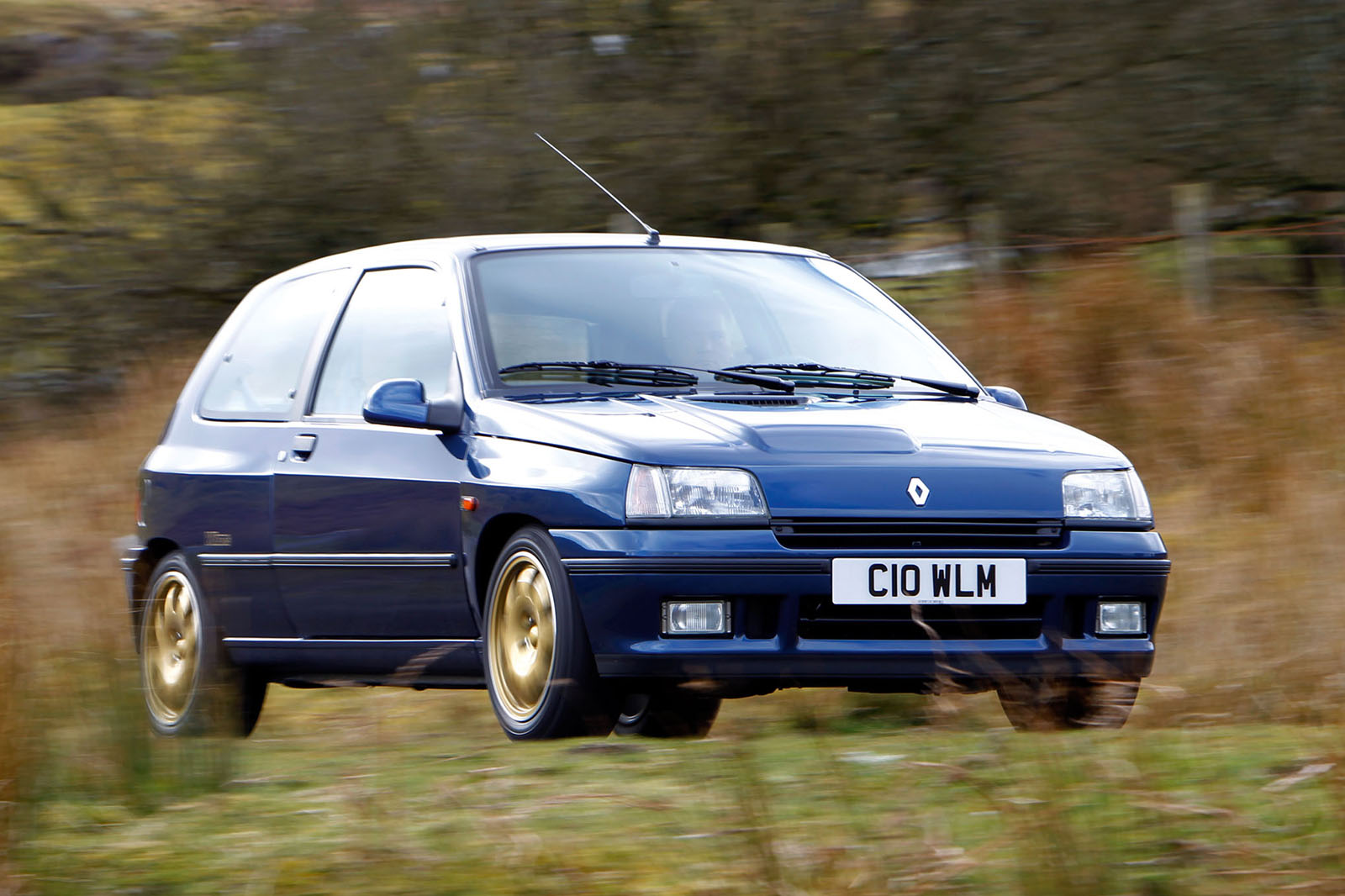 Built
1994-1998
Price range
£6500-£14,000
We'd pay
£7000
We found
A 1995 car that has clocked up 107,000 miles. It has had three former owners and is priced at £6950*
See Renault Clio Williams for sale on Pistonheads
One of the real hot hatch greats, the
Renault
Clio Williams is now an appreciating classic.*
Seat Leon Cupra 280*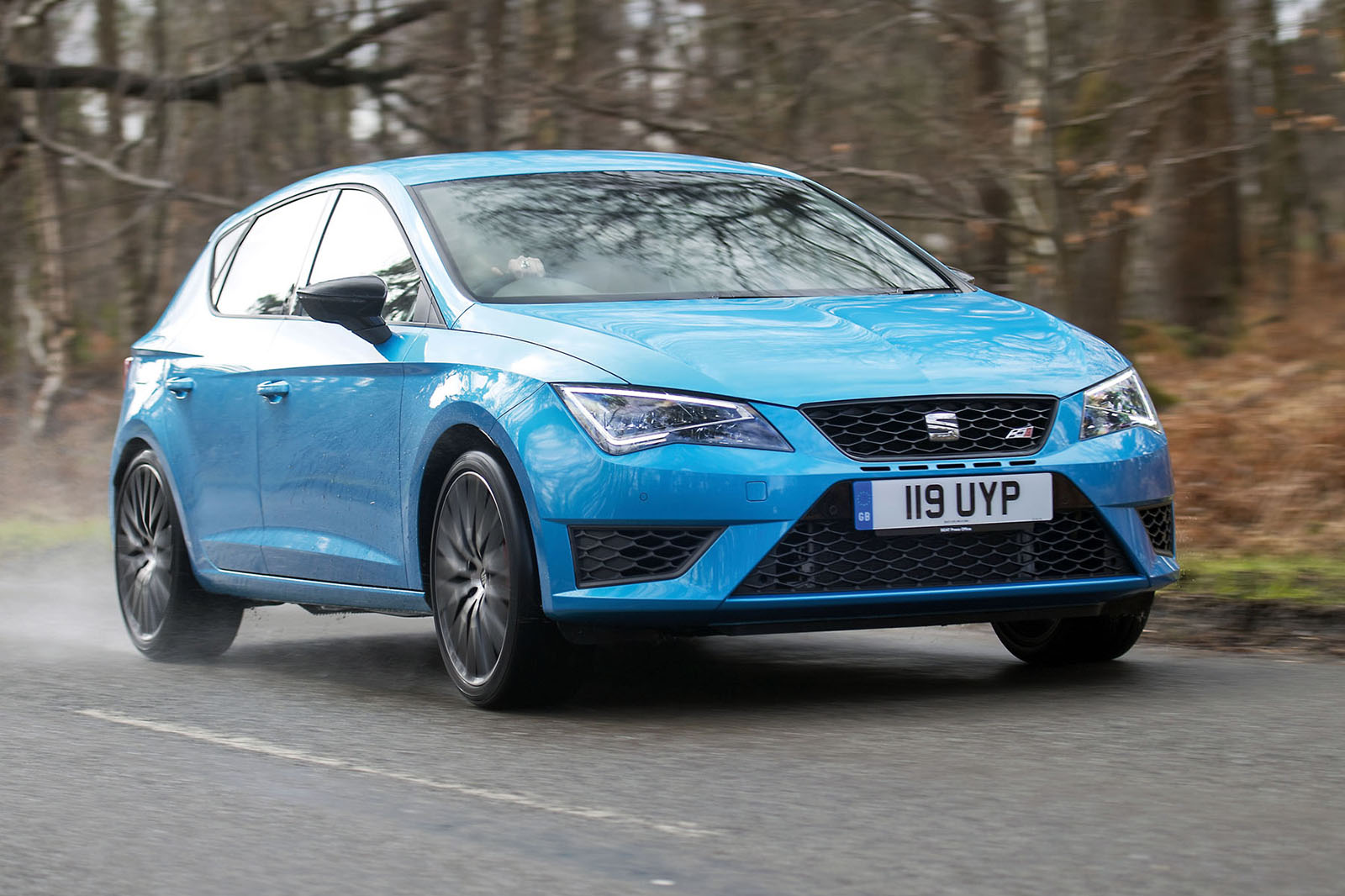 Built
2014-2015
Price range
£15,000-£21,500
We'd pay
£17,000
We found
Fully loaded 2014 five-door in red with low miles has an asking price of £16,995*
See Seat Leon Cupra 280 for sale on Pistonheads
Not the most sophisticated hot hatch chassis, but even faster than the power output suggests.*
Ford Focus RS*
Built
2001-2003
Price range
£10,500-£25,000
We'd pay
£13,000
We found
A 2003 RS with 72,000 miles for £13,300. It's unmodified and has a full service history*
See Ford Focus RS for sale on Pistonheads
The original super-hatch. It divided opinion when new but is a cast-iron modern classic now.*
Volkswagen Golf R32*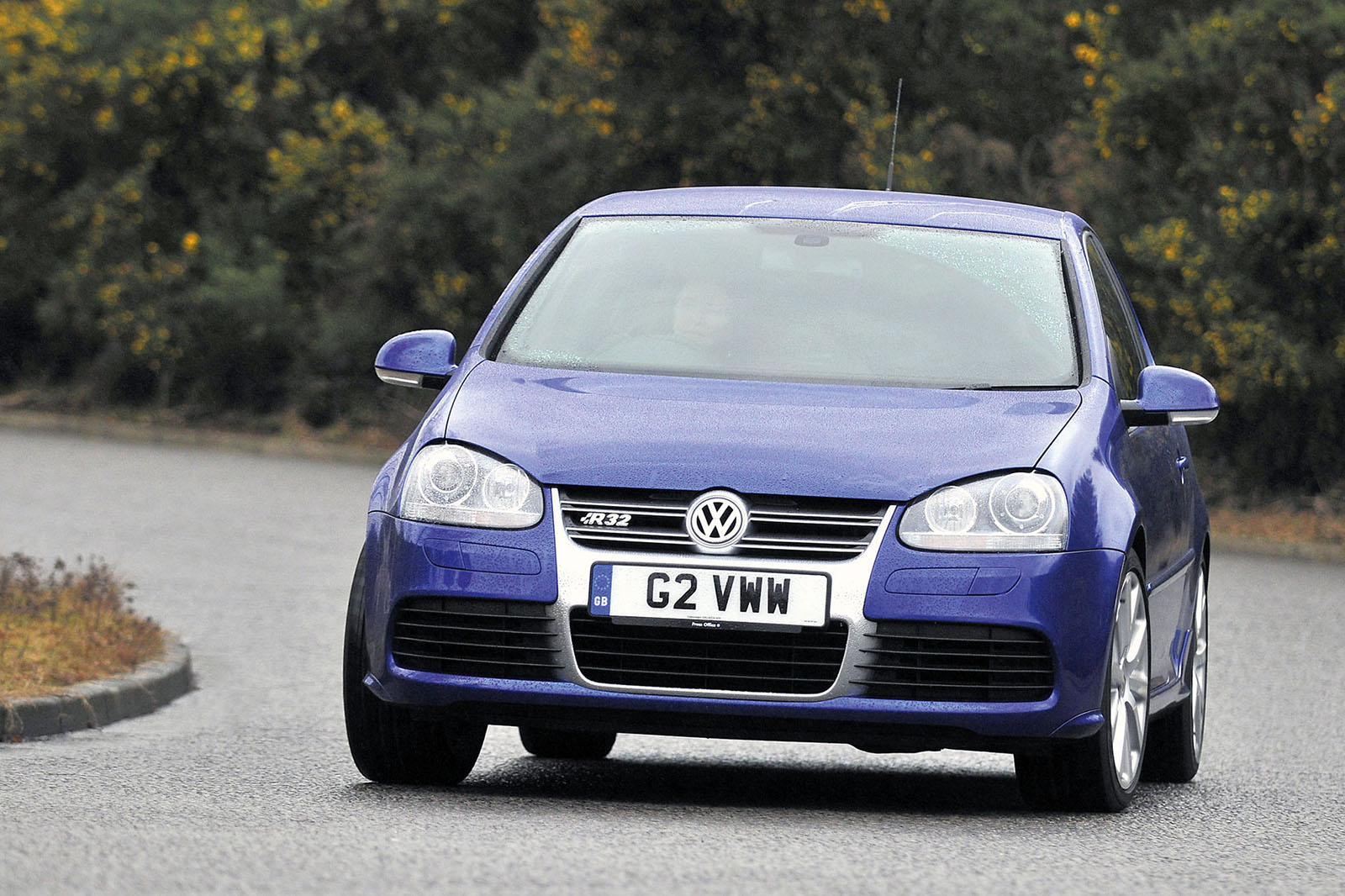 Built
2005-2009
Price range
£5500-£13,000
We'd pay
£9000 ?
We found
Two-owner 2007 three-door in Sonic Blue. It comes with a full service history and is advertised at £9000*
See Volkswagen Golf R32 for sale on Pistonheads
The R32 was never quite as good as the brilliant
GTI
, but its V6 engine is very likeable.*
Honda Civic Type R*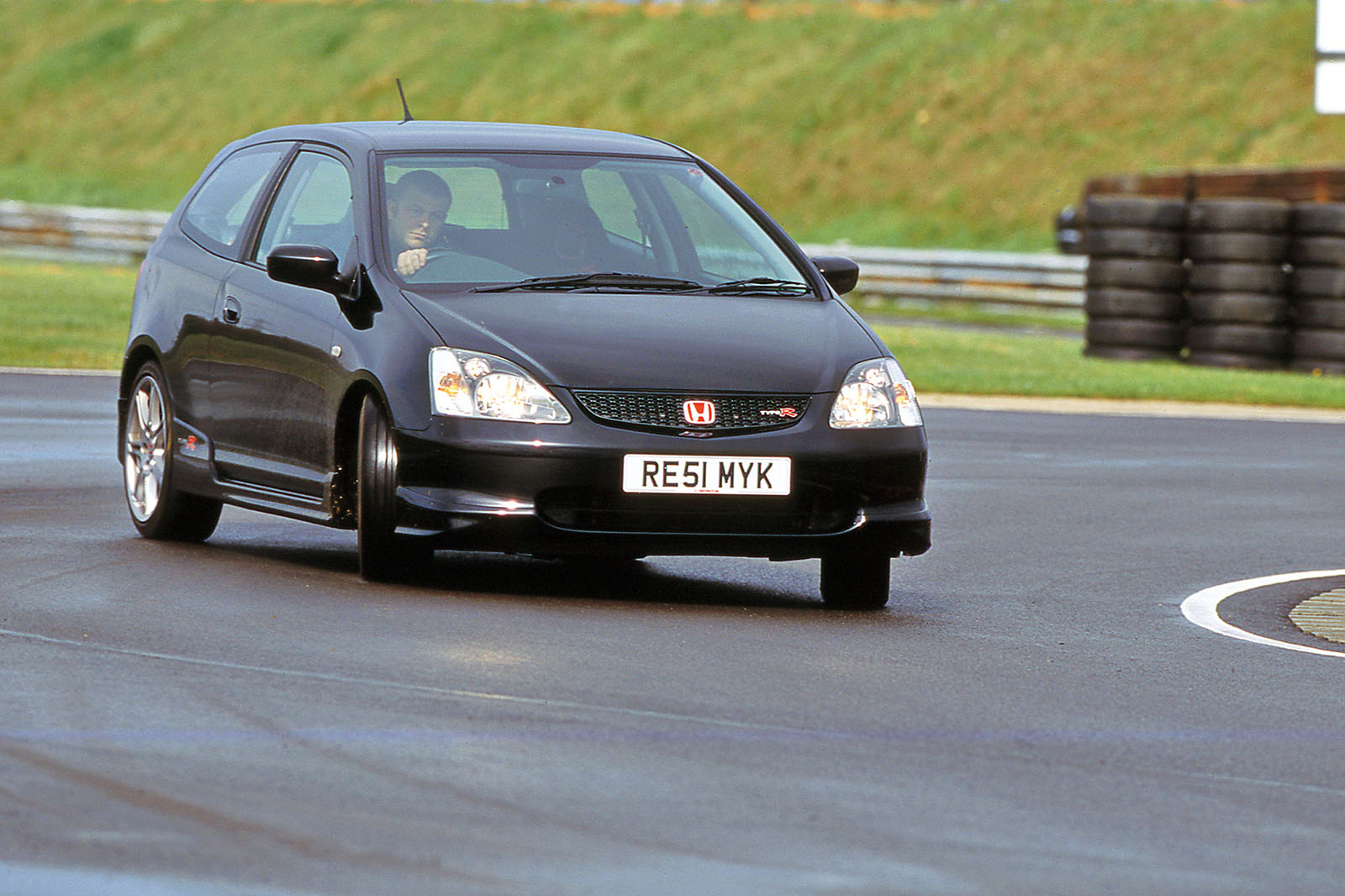 Built
2001-2005
Price range
£2000-£10,000
We'd pay
£4800
We found
A standard car from 2005 with a new MOT and 72,000 miles priced at £4795*
See Honda Civic Type R for sale on Pistonheads
A bargain when new and even better value now. Its drivetrain is one of the best.*
Renault Twingo RS 133*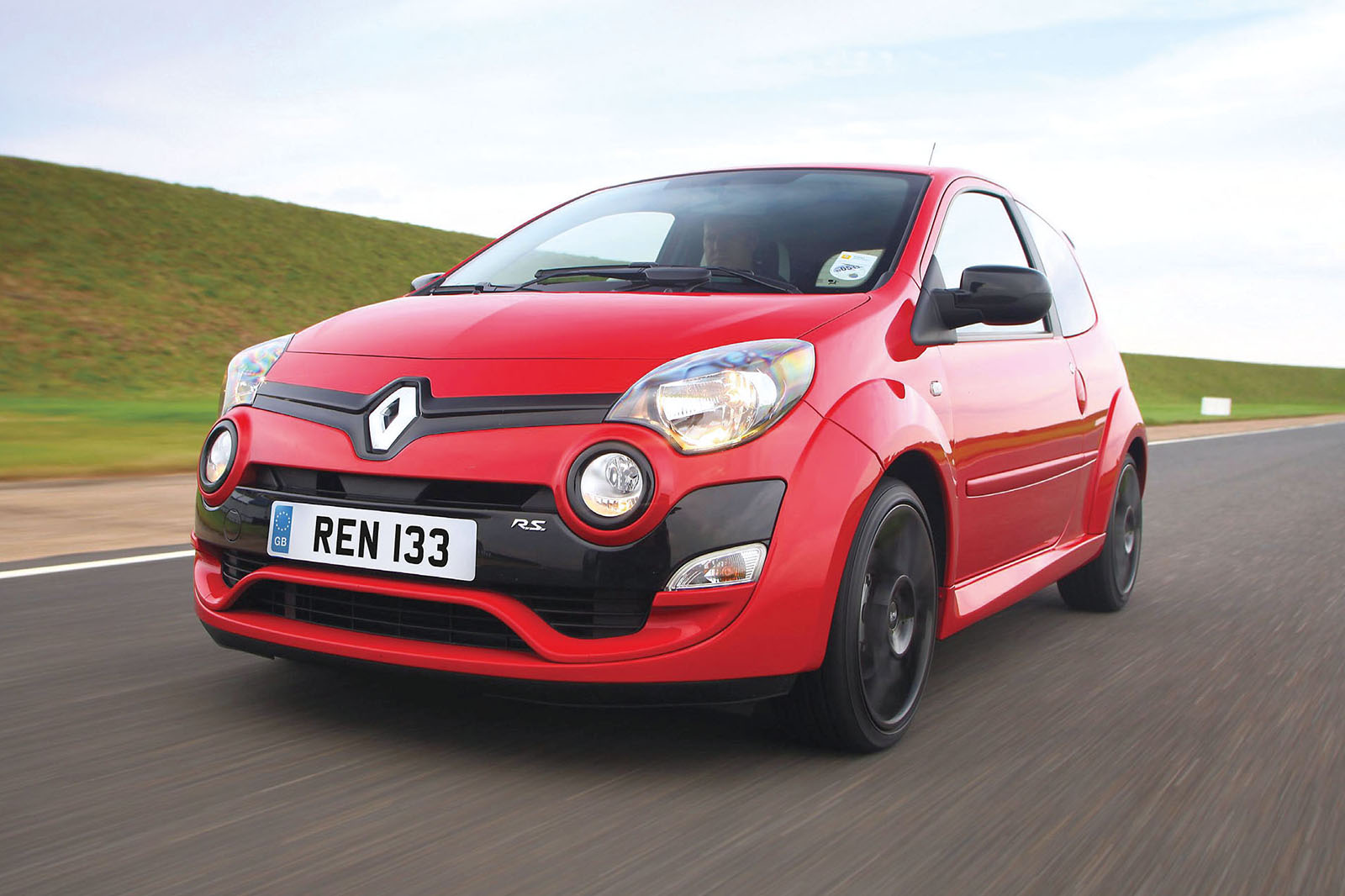 Built
2008-2011
Price range
£2800-£4500
We'd pay
£3800
We found
A £3850 car from 2010 with low miles, full history and one former owner*
See Renault Twingo RS 133 for sale on Pistonheads
All of the brilliance of Renault Sport in a tiny, cheap package. Huge fun to drive.*
BMW M135i*
Built
2012-2015
Price range
£14,000-£20,000
We'd pay
£17,500
We found
A 30,000-mile, 2012 three- door with a manual gearbox and leather trim priced at £17,495*
See BMW M135i for sale on Pistonheads*
Rear-wheel-drive silliness and more than 300bhp with the practicality of a hatchback.*
Mini Cooper S*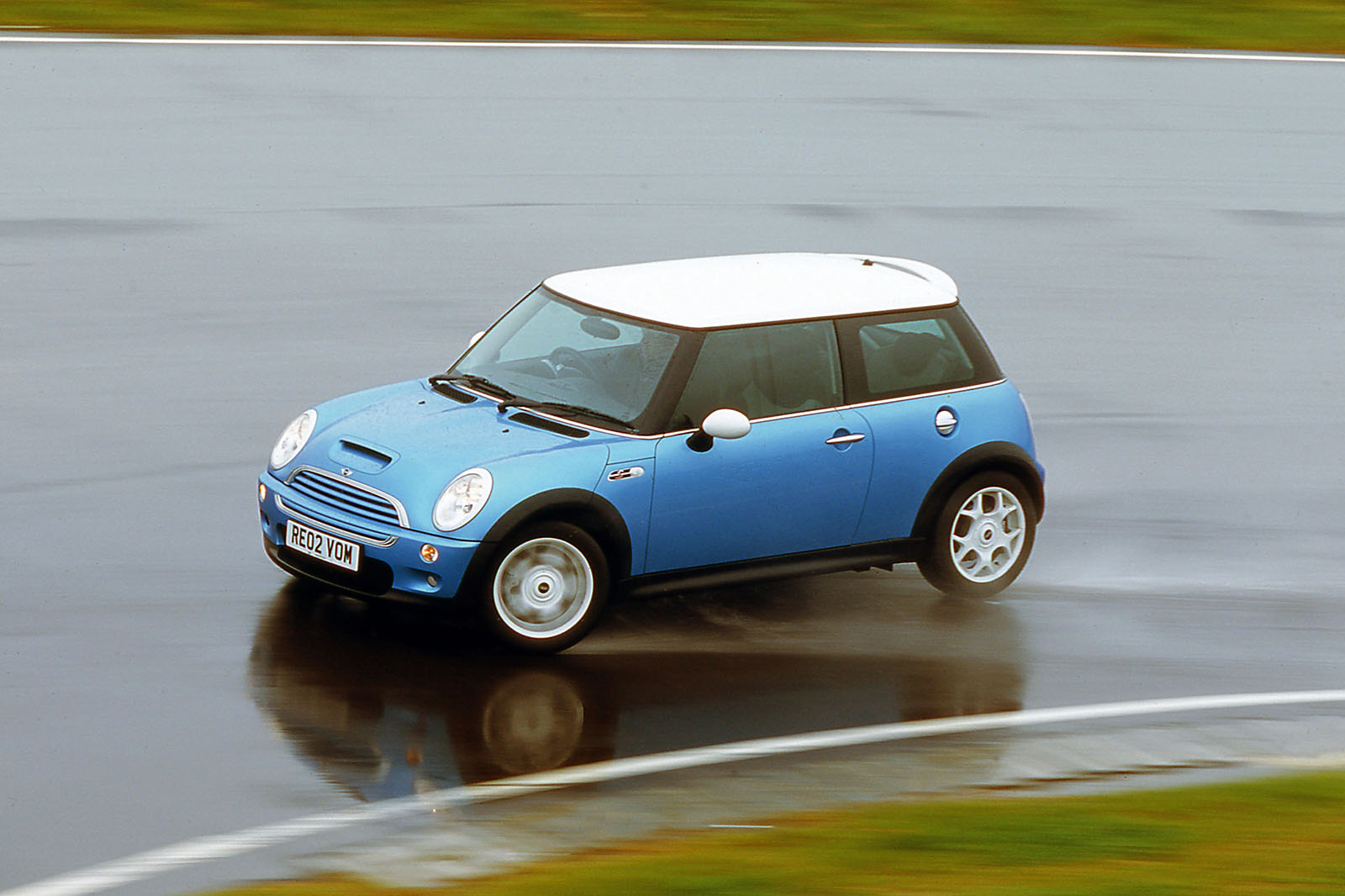 Built
2001-2006
Price range
£1000-£9000
We'd pay
£4000
We found
A one-owner 2004 car with 60,000 miles. It comes with a warranty and a price of £3995*
See Mini Cooper S for sale on Pistonheads*
*
The R53-generation Mini is looking better with every passing year. Cooper S is quick and fun.*
More...