Discussion Starter
·
#1
·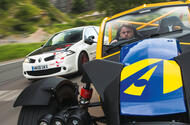 Supercharged Nomad has 290bhp, which is plenty​
It's time to lighten up with machines that make weekends go blurry. We kick off with the Megane R26.R and Nomad This is the Sunday afternoon category. The toy box top 10. The garage fillers. No space here for*common sense or the baby seat: just fun and frivolity and four wheels where a cash ISA probably ought ?to be.
These cars are mostly about satisfying a peculiar sort of itch – one not easily explained to a parent or significant other sceptical about the entertainment value of overtly mechanical objects. Nevertheless, short of purchasing a light aircraft, there is pound for pound no better way of atomising your money than investing it in something small, fast, light and invariably made in Blighty.*
Because it's all so splendidly puerile and selfish, you'll be needing properly disposable income to play. (A
Porsche Cayman
you can use for work. A Westfield Megabusa? Not so much.) The good thing, of course, is that ultra-low volumes and high demand tends to mean that your money is reasonably safe. Not safe like it is in premium bonds perhaps but, simultaneously, unlikely to descend like a stone. The two cars we've highlighted illustrate this fact perfectly: you'll struggle to find a
Renault Megane R26.R
for less than £20,000, and the
Ariel Nomad
you'll just struggle to find. The firm has? so far resold only two via the used section of its website.*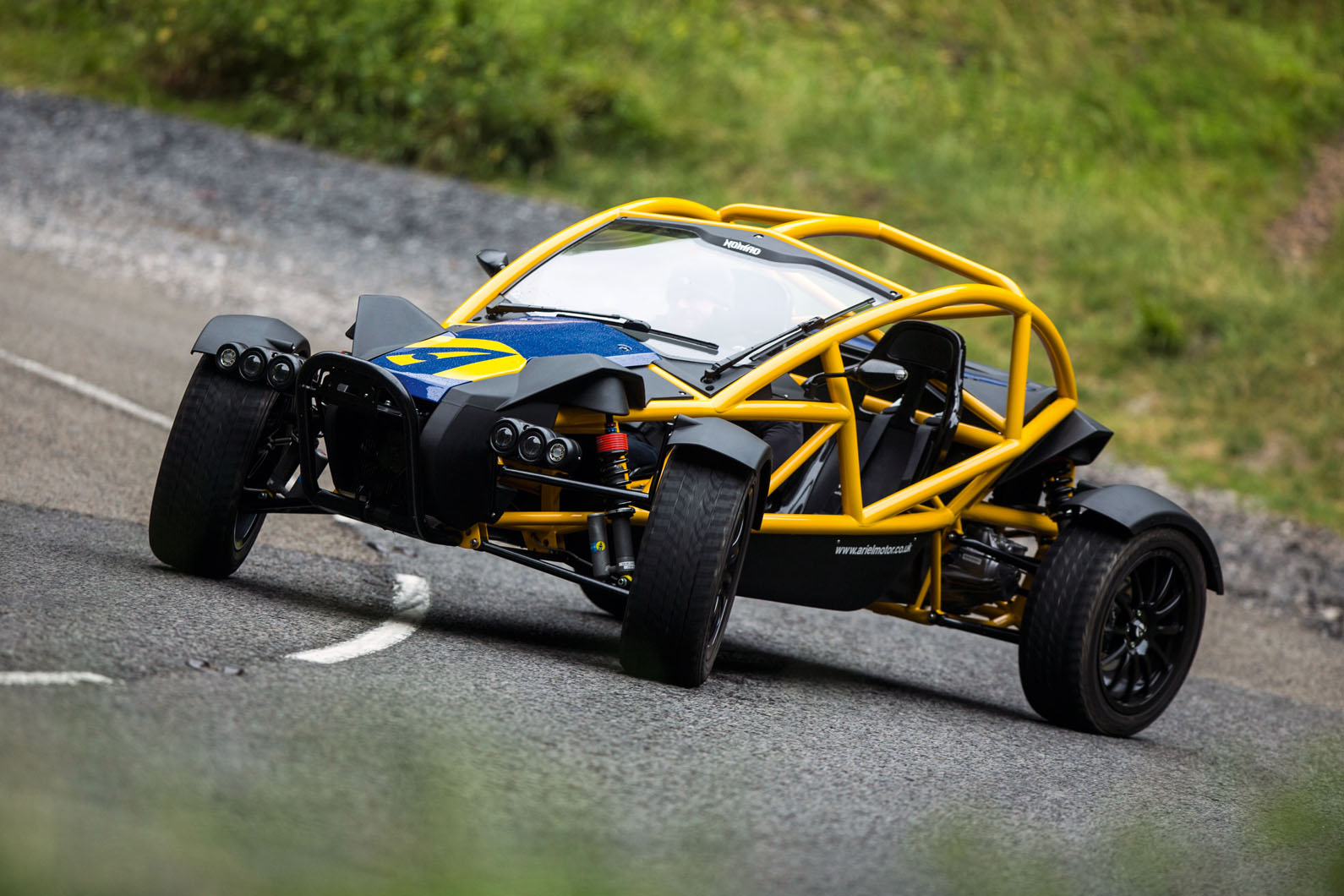 To its eternal credit, Ariel won't accommodate speculators – if you return your car to Crewkerne to? sell, the maximum they will seek to charge is what it cost brand new – but the firm knows that a few have changed hands beyond its doors and for substantially more than people originally paid. That's the boon of a 14-month waiting list and*an impatient customer base – one that has typically proven more moneyed than the track day enthusiasts who typically seek out the more savage Atom.*
The R26.R, introduced in*2008, was aimed at precisely*that audience, albeit one who*enjoys front-wheel drive and*the fuzzy appeal of staying bone?dry. Based on the Megane F1 Team R26 (the car built to commemorate Renault's triumphant 2005 season), the special-edition version had 123kg subtracted from its already fairly trim payload – a far-reaching extraction of heft that included the removal of trifling inconsequentialities such as the back seats and passenger's airbag and went so far as to swap some ?of the glass for plastic and relieve ?the car of its presumably blameless headlight washers.*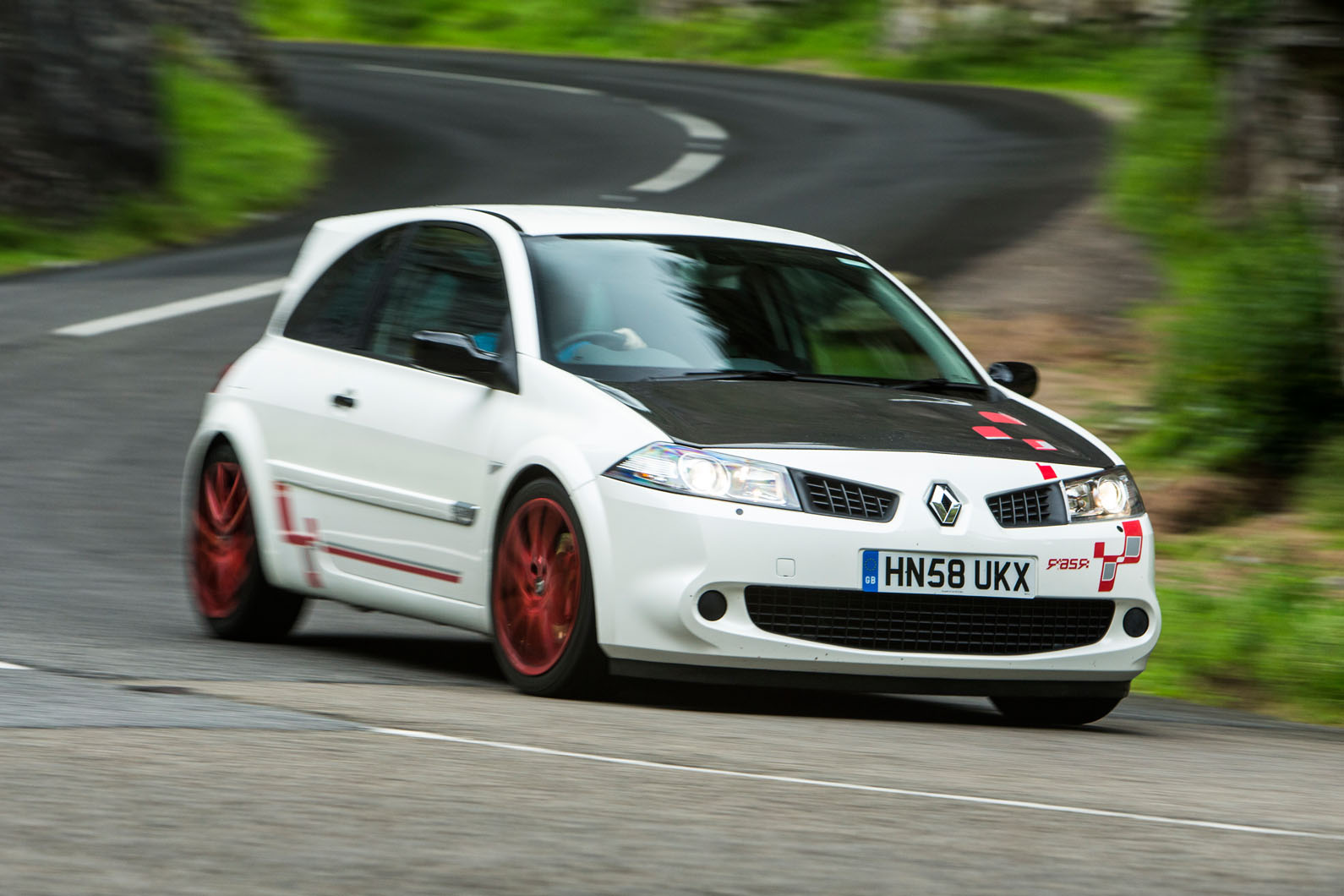 Its parsimony deserved instant cult status – and was accorded it by industry observers – but
Renault
Sport picked the worst possible moment in recent history to launch?a £21,999 hatchback that traded its few niceties for a polycarbonate boot and an incessant fight with a six- point harness. As the world teetered on the edge of financial ruin, the company initially struggled to shift the 230 examples it imported into the UK. Only more recently, buoyed by a resurgent used market, has the car's rarity and reputational grandeur qualified it as a hot hatch idol.*
Despite the R26.R's notoriety? as a hardcore window rattler, the?car feels comparatively civilised almost 10 years on from its debut. Its spring rates were mildly softer than standard, and on uprated dampers and optional Toyo Proxes R888 tyres, the R doesn't present as mindlessly stiff or antagonising. Sure, you'll be made painfully aware of potholes, and there's no stereo to cover up the clatter of suspension on road, but air-con is standard and the padding of the Sabelt seats is sufficiently merciful to make driving from London to Crewkerne a non-tortuous affair.*
The Nomad, of course, like a bivouac on the Eiger, does have a habit of making almost any alternative seem richly hospitable. Ariel's employees, lithe millennials? almost to a man, tend to bound aboard like oily macaques, but if you're carrying a bit of timber?and only use your hamstrings ?for climbing onto bar stools, it? can be a bit of a scramble to get?in. Once there, comfort is only relative: there is no cushioning ?nor any escape from Ariel's ruthless concept of lumbar support. Back pain is in the post, on Amazon Prime's timescale.*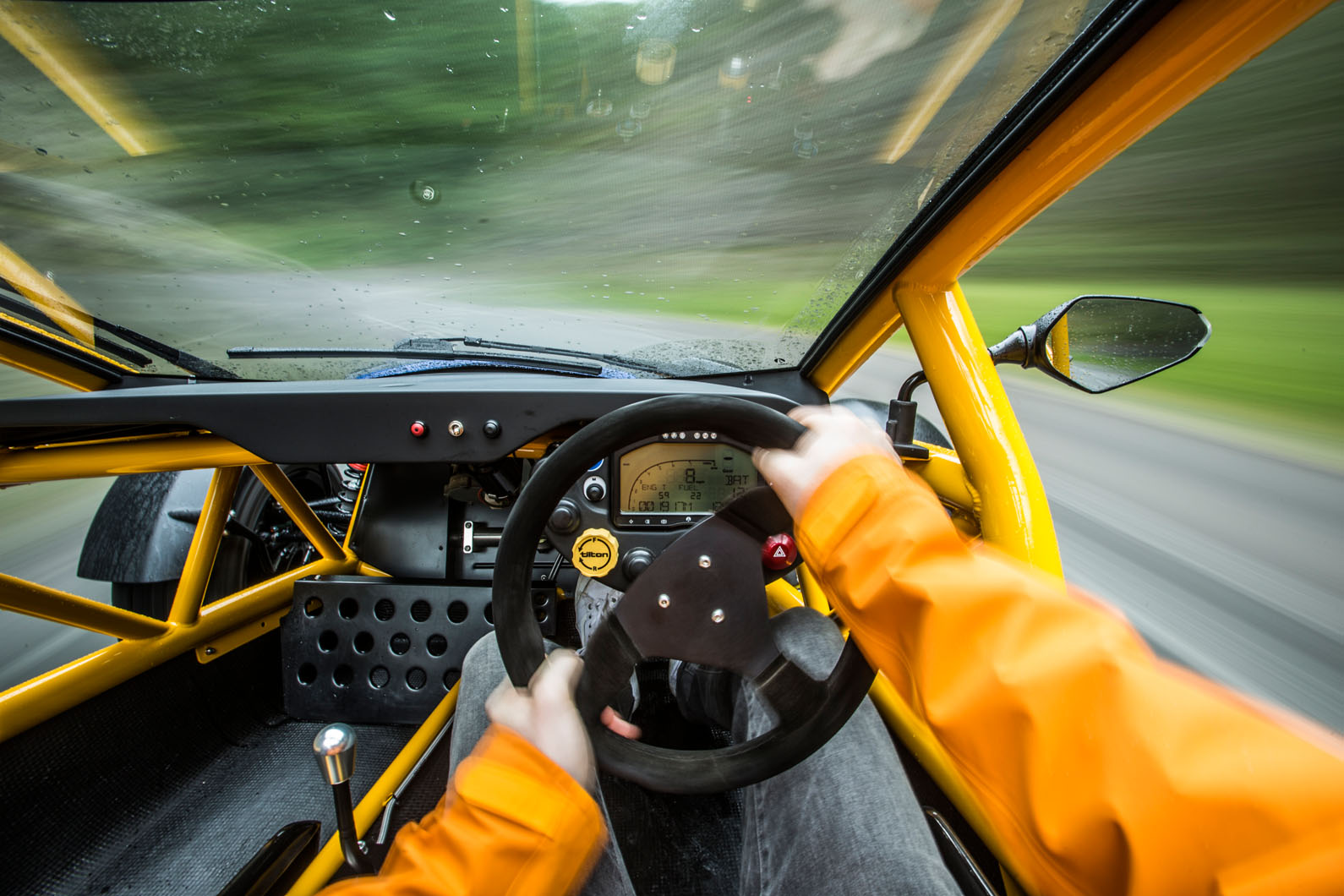 The need for stoicism is completely at odds with the way the Nomad drives. The six-month-old car lent to us wore adjustable Bilsteins and 18in wheels – a firmer combination for customers after an on-road bias – yet even in this configuration, it rides with the kind of gnarly, tactile deftness that makes light work of long English A-roads. There isn't quite the same impression of endless spring travel that you'd find in Nomads sporting hydraulic bump-stops and 15in wheels – the versions we'd encourage you to seek out – but nor is there quite as much lean, making the car*a proper terrier come the Cheddar Gorge, rooting and snarling at the B3135's famous meander.*
The road's faithful reproduction of? a World Rally Championship tarmac? stage means the R26.R makes even? shorter work of it. Compared with its ?spiritual successor, the 275 Trophy-R, ?the Megane's hydraulic steering is? slower and softer edged, yet it also?better informs the car's wonderfully ?sweet change of direction, a talent based on the Proxes' huge grip,? although less beholden to it than ?a modern alternative might be.? Instead, the R conveys that rarest? commodity in a front-drive car:? genuine dynamic depth. It gets better? (leaner, crisper, swifter) as you get? more confident, and although the 227bhp exhaling from the 2.0-litre? turbo lump is no longer sufficient for it to feel tremendously quick, there is still no hatchback better equipped to compellingly carry speed through a corner or consistently reward over an extended period of ownership.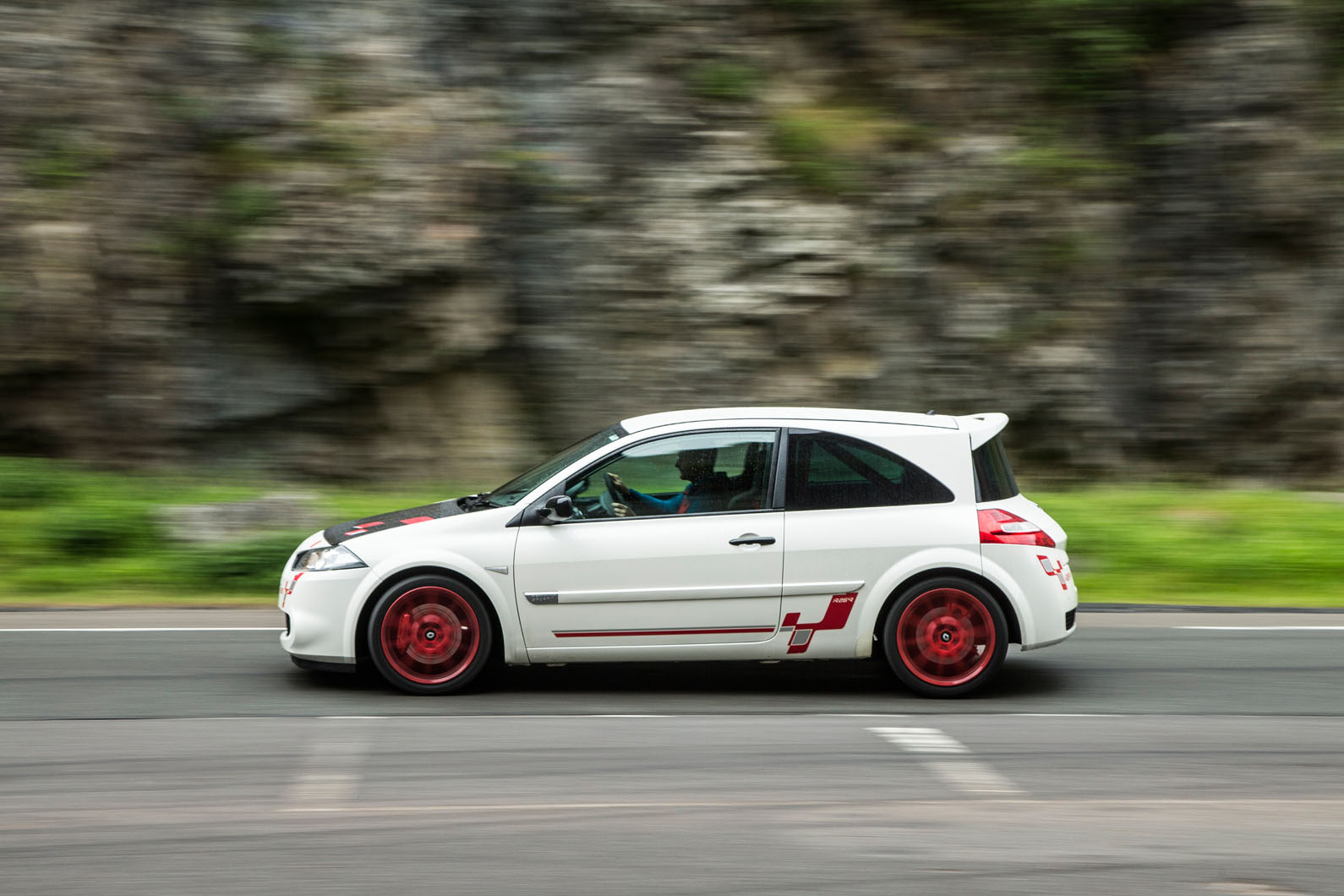 The Nomad is fast. As standard, you get 235bhp from the 2.4-litre Honda four-pot, which is good for a sub-4sec 0-60mph time, but what you really want is the 290bhp that the optional supercharger brings with it. At the point of sale, this will have helped nudge the car up to the £45k average price Ariel claims for the model (from a starting position of around £36k) but it will also give you an outrageously moreish brand of performance – one underwritten by a colossal, captivating whine behind your head and a whiplash giver under your right foot. Dropping back in traffic and flooring a supercharged Nomad easily equals the thrill dispensed by supercars? of considerably more senior price and power. Doing so out of a sharp bend on all-terrain tyres trounces them by a country mile. Throw in?the hydraulic handbrake (as many buyers have wisely opted to do)? and a depreciation-proof Nomad ranks among the industry's most enlightened second-hand buys.*
Renault Megane R26.R*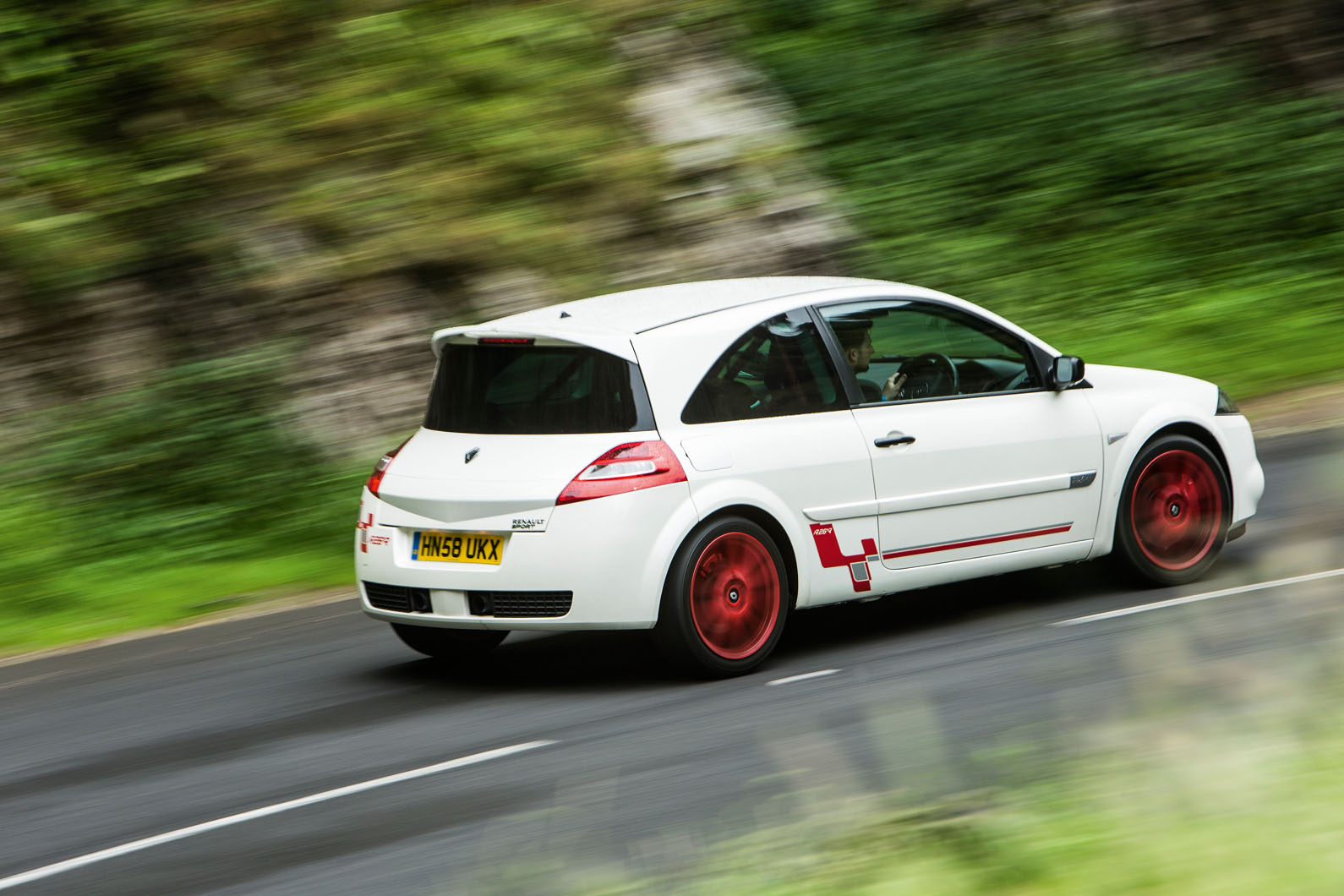 Built
2009 ?
Price range
£18,000-£24,000
We'd pay
£20,000?
One we found
Car number 37 is up for £21,995 with the optional roll cage and with the very rare Lunar Grey paintwork.*
See Renault Megane R26.R for sale on Pistonheads
More weight watchers:
Ariel Atom*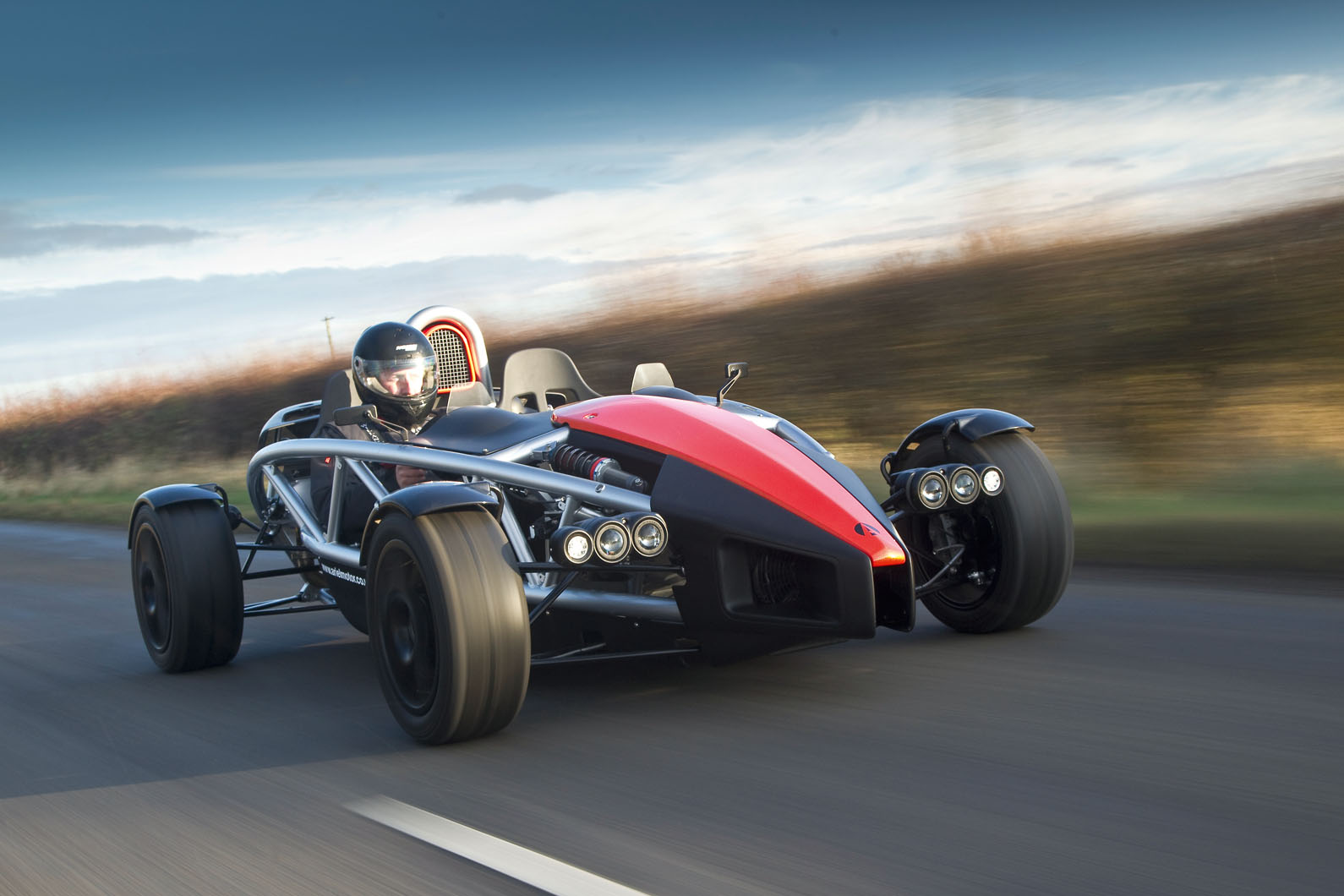 Built
2000-present
Price range
£30,000-£50,000
We'd pay
£35,000
One we found
The 3.5 and rather fabulous in power blue. With the plenty-fast-enough atmo engine too. Up for £38,990. A 2013 car.
See Ariel Atom for sale on Pistonheads
The other Ariel. The Atom changes hands outside of the Crewkerne ecosystem more readily than the Nomad – but don't expect to pay anything less than handsomely.*
Zenos E10*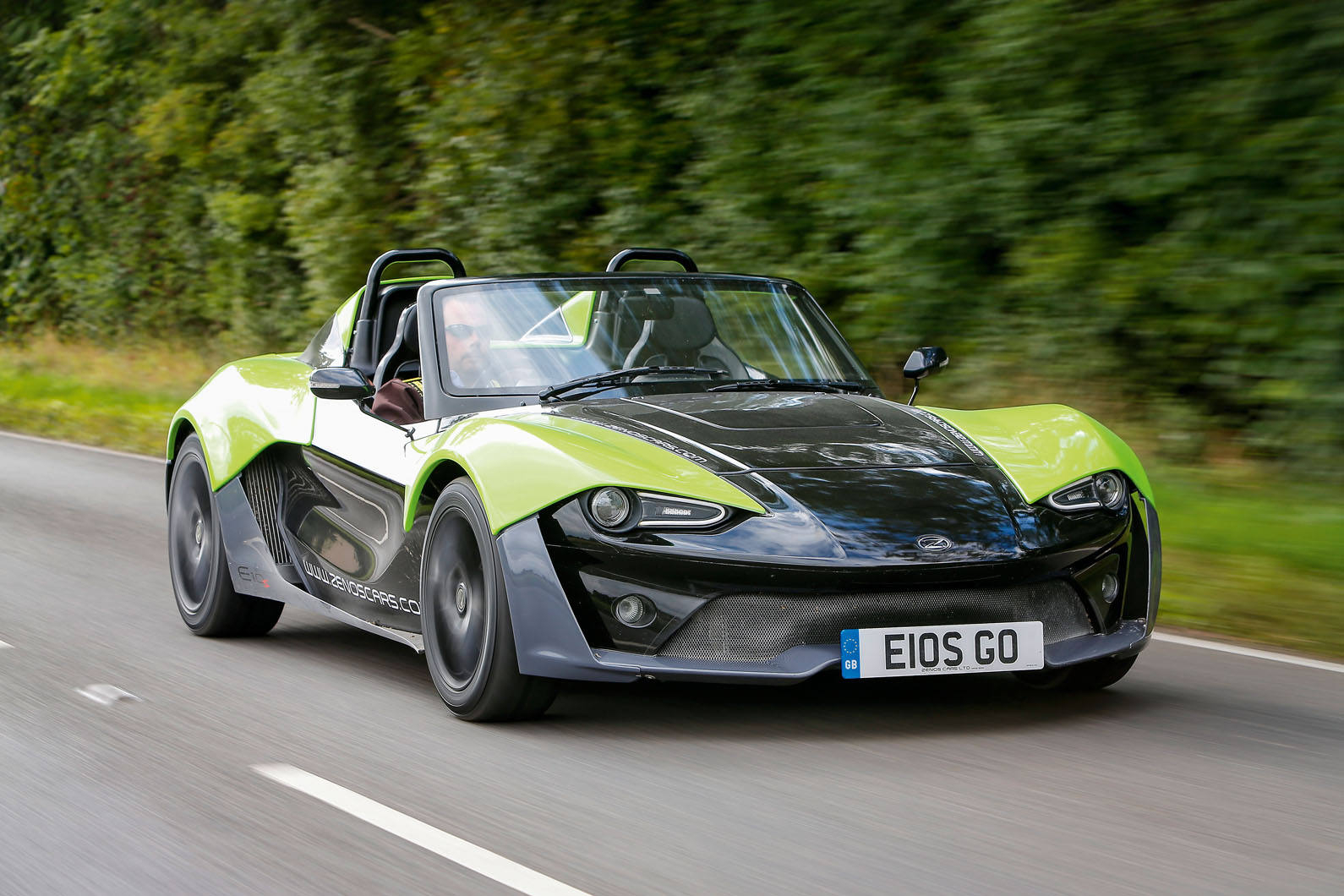 Built
2015-2016
Price range
£22,000- £50,000
We'd pay
£40,000
One we found
As new-built as the E10R now gets. No miles, for £46,950 from Murray Lotus. One to wrap in cotton wool, perhaps.
See Zenos E10R for sale on Pistonheads
The sad demise of Zenos shows the difficulties of starting up a new manufacturer even in cottage industry terms – but the car is still a blinder, especially in its most extreme format.*
Vauxhall VX220*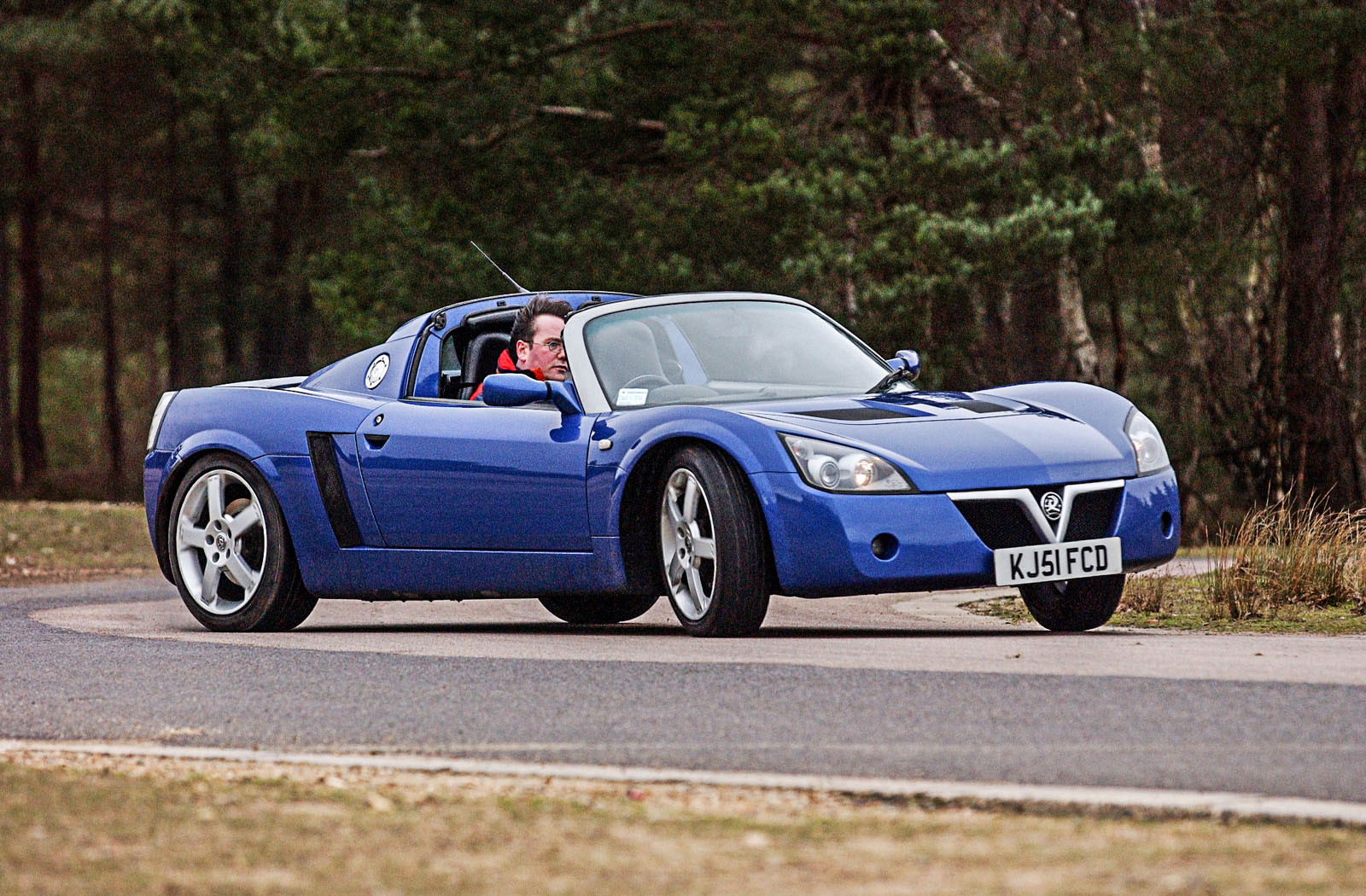 Built
2001-2005
Price range
£9000- £16,000
We'd pay
£10,000
One we found
Full main dealer and specialist history, with hard-top and soft-top thrown in. Priced at £10,990. A 52-plate car with 50,000 miles.
See Vauxhall VX220 for sale on Pistonheads
You probably won't find the hugely fast Turbo version for £10k, but the 2.2-litre engine made Vauxhall's unlikely tearaway quicker than the Elise on which it was based.*
Westfield Mega S2000*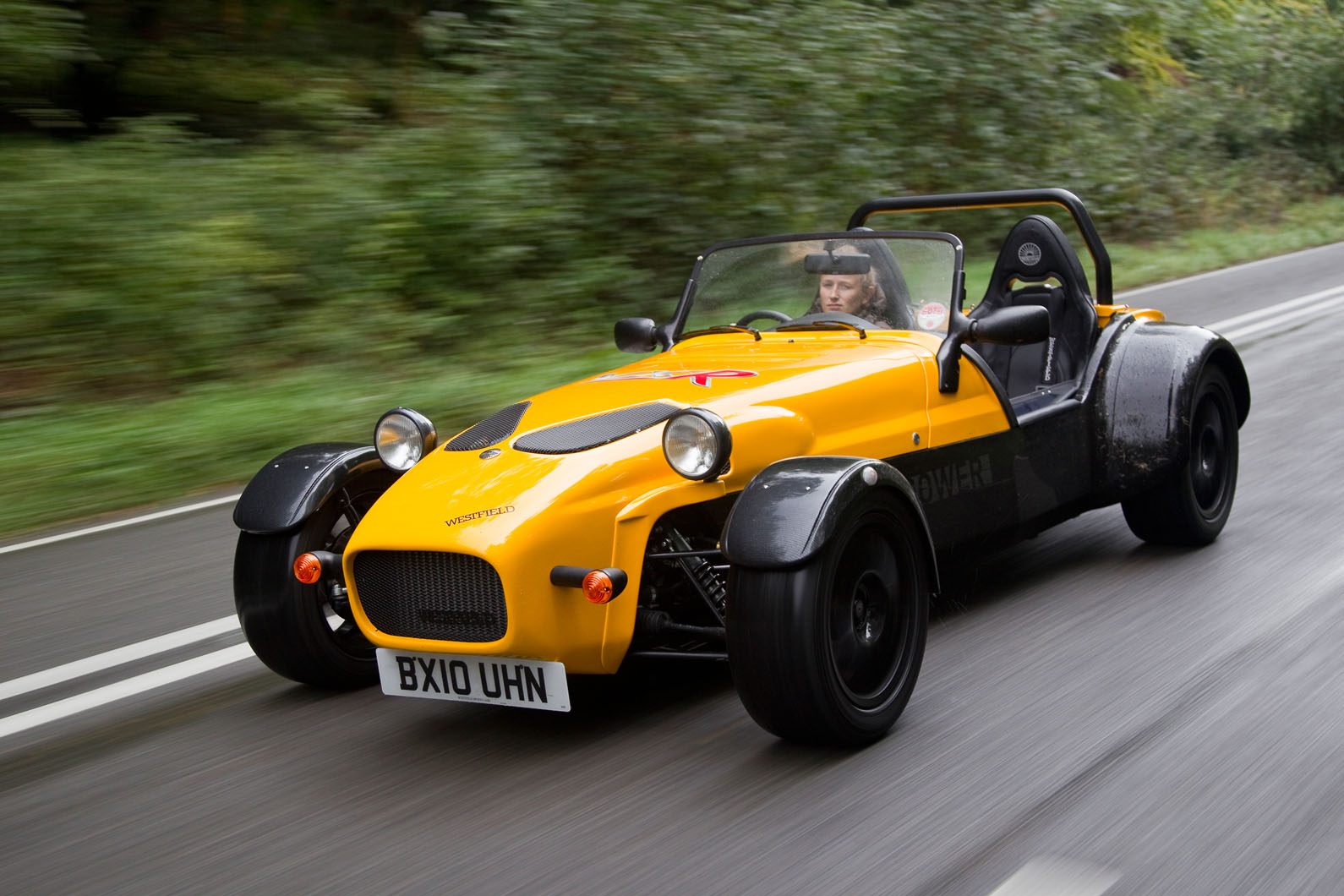 Built
2013-present
Price range
£15,000-£25,000
We'd pay
£20,000
One we found
Toybox Specialist Cars has a £21,995 car on a 63-plate. S2000 engine is second- hand so worth checking on.
See Westfield Mega S2000 for sale on Pistonheads
Much better value than a Caterham and available with a huge choice of engines, of which the Honda-engined Mega S2000 stands out.*
Caterham Seven 160*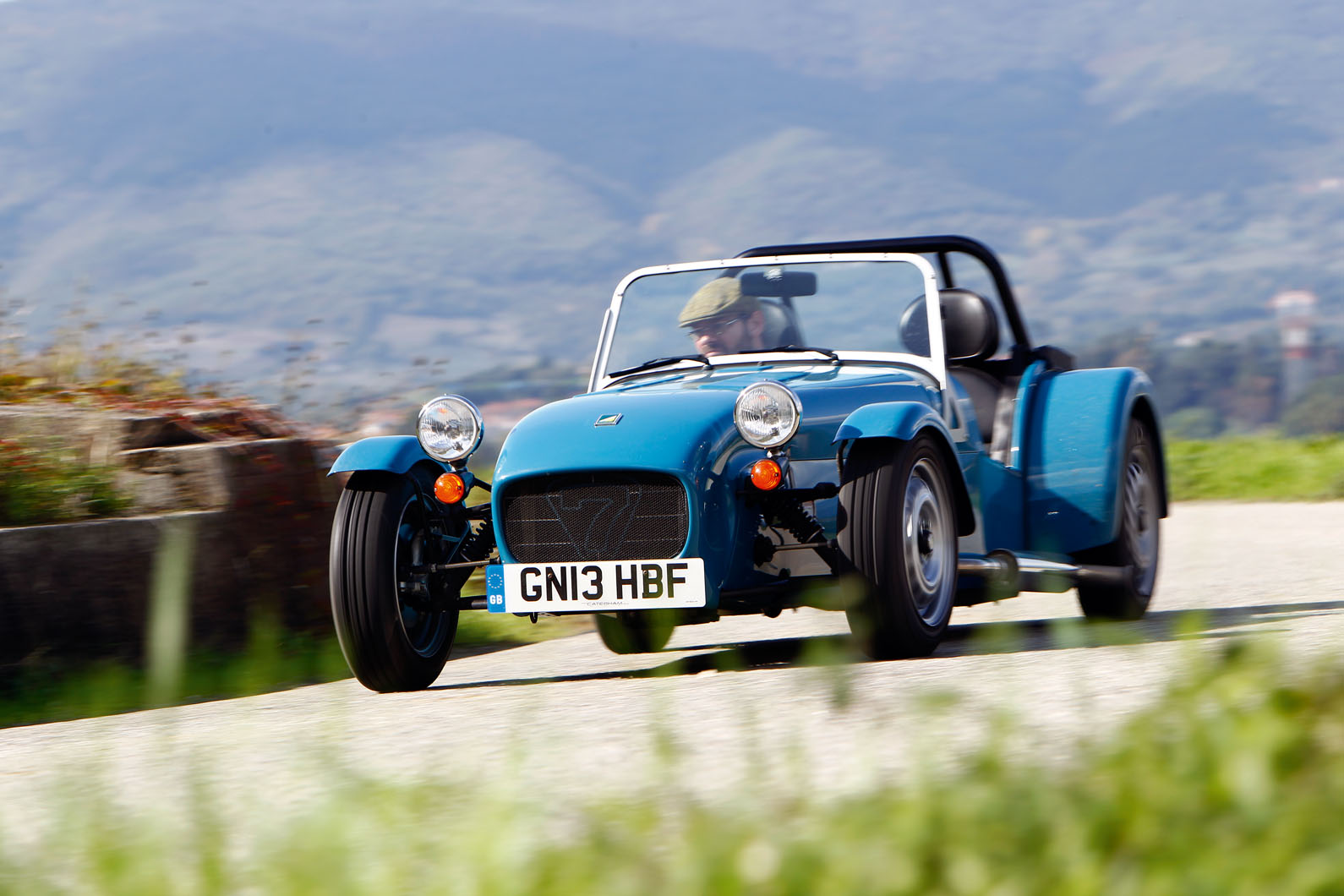 Built
2013–present
Price range
£17,000-£22,000
We'd pay
£19,000
One we found
Fabulous slate grey 2016 car with Hayashi STF1 alloy wheels. PR15NUR reg thrown in, too, for the £19,950 cost.
See Caterham Seven 160 for sale on Pistonheads
Caterham's idea of an entry-level car was a masterstroke, not least for its live rear axle. Throw in pram tyres and Suzuki durability for a match made in heaven.*
Lotus Exige Series 2*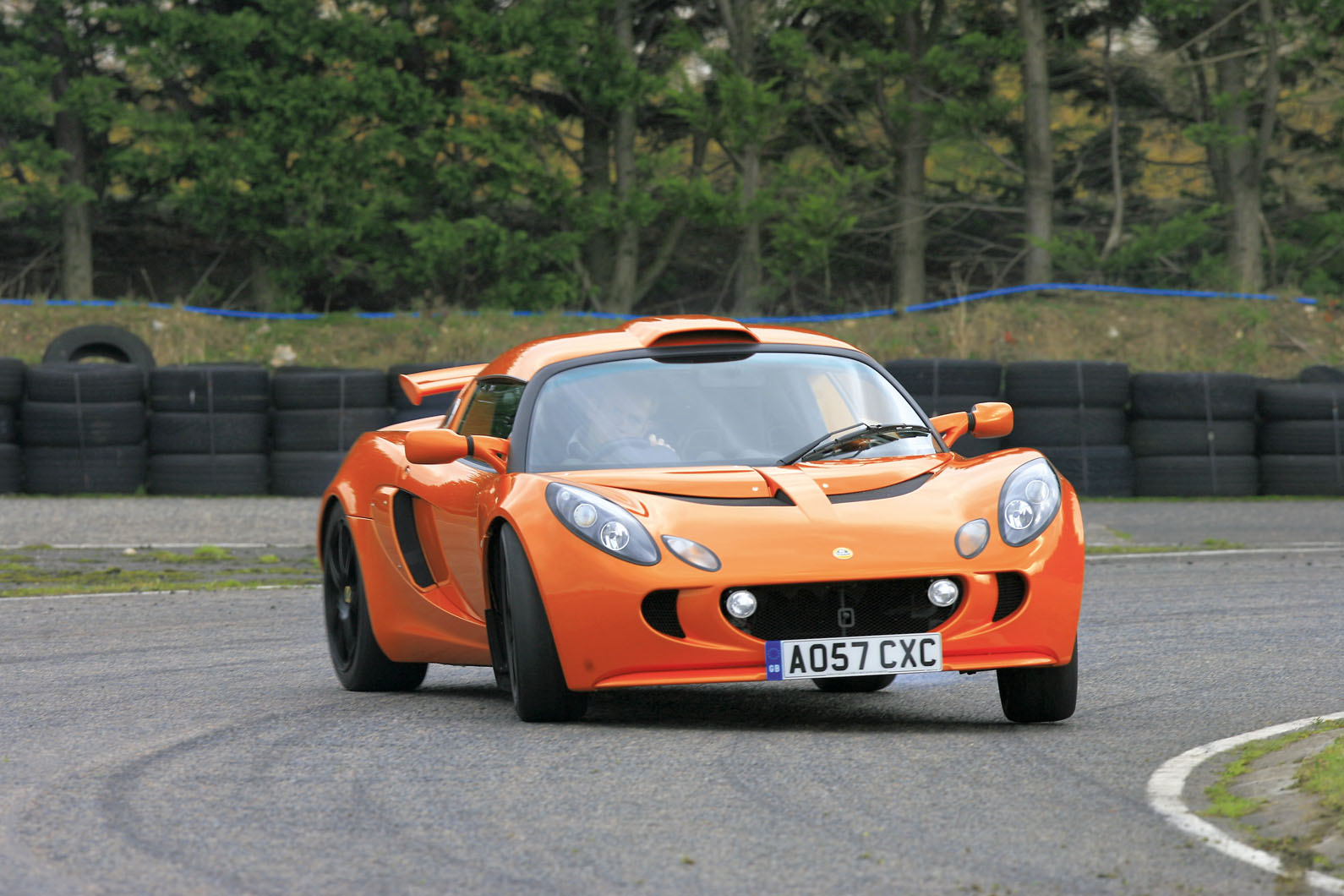 Built
2004-2011
Price range
£22,000-£35,000
We'd pay
£25,000
One we found
£24,990 for a 2006 Exige, which looks like it was designed yesterday. Titanium grey, with history and 41,000 miles.
See Lotus Exige for sale on Pistonheads
Lotus let it all hang out with the Series 2 Exige, especially when it got round to supercharging the car after 2006. Expect real downforce and fighter-jet-style cornering g.*
Morgan 3 Wheeler*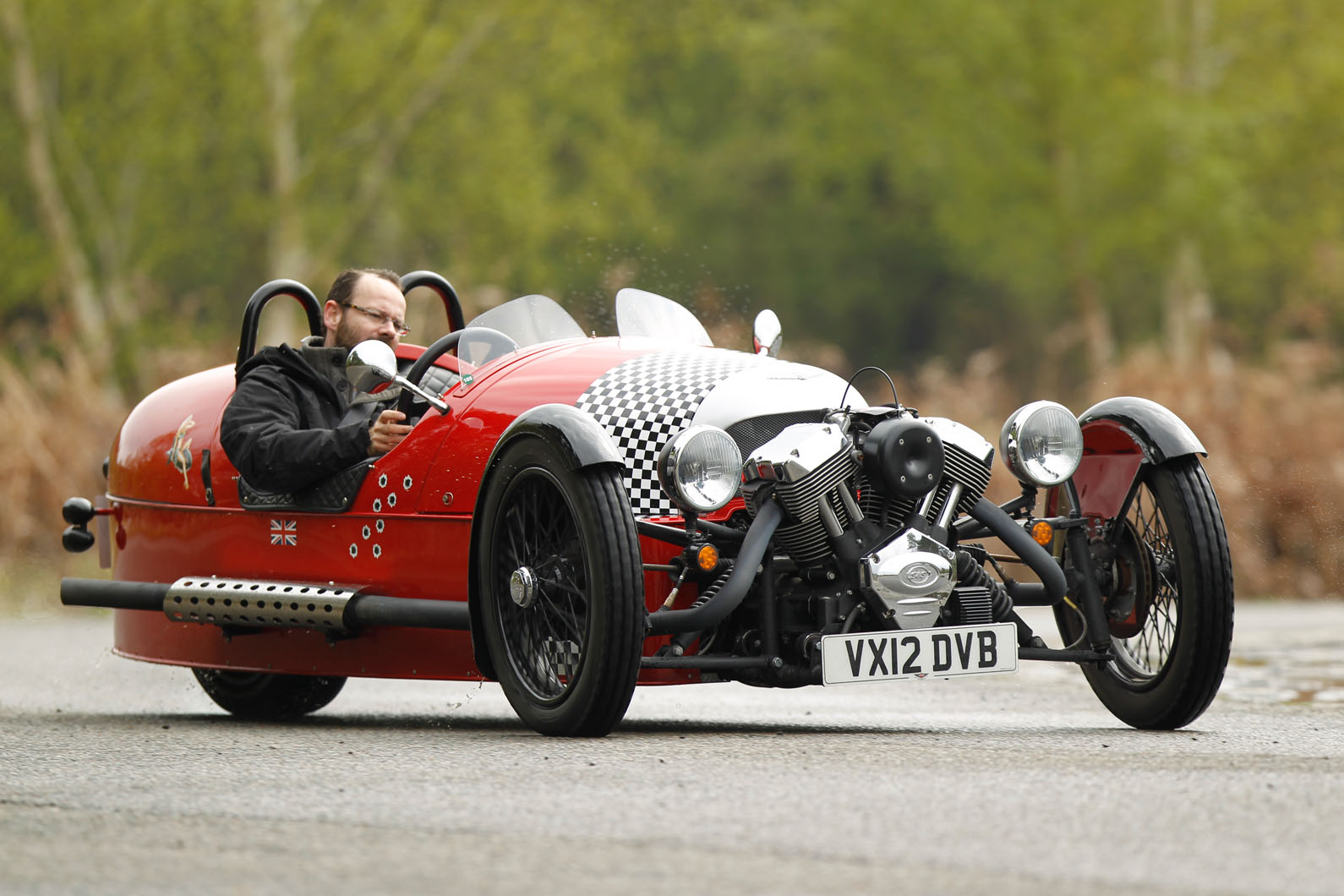 Built
2011-present
Price range
£27,000-£35,000
We'd pay
£28,000
One we found
Practically new (20 miles) in Italian Racing Red and a rare chance to swerve the Morgan waiting list. From Stratstone, for £27,317.
See Renault Morgan 3 Wheeler for sale on Pistonheads
The ultimate in idiosyncratic post- war experiences is not everyone's cup of tea, but it takes 10 minutes on a summer's day to produce a convert. Tiny and terrific.*
Lotus Elan 'M100'*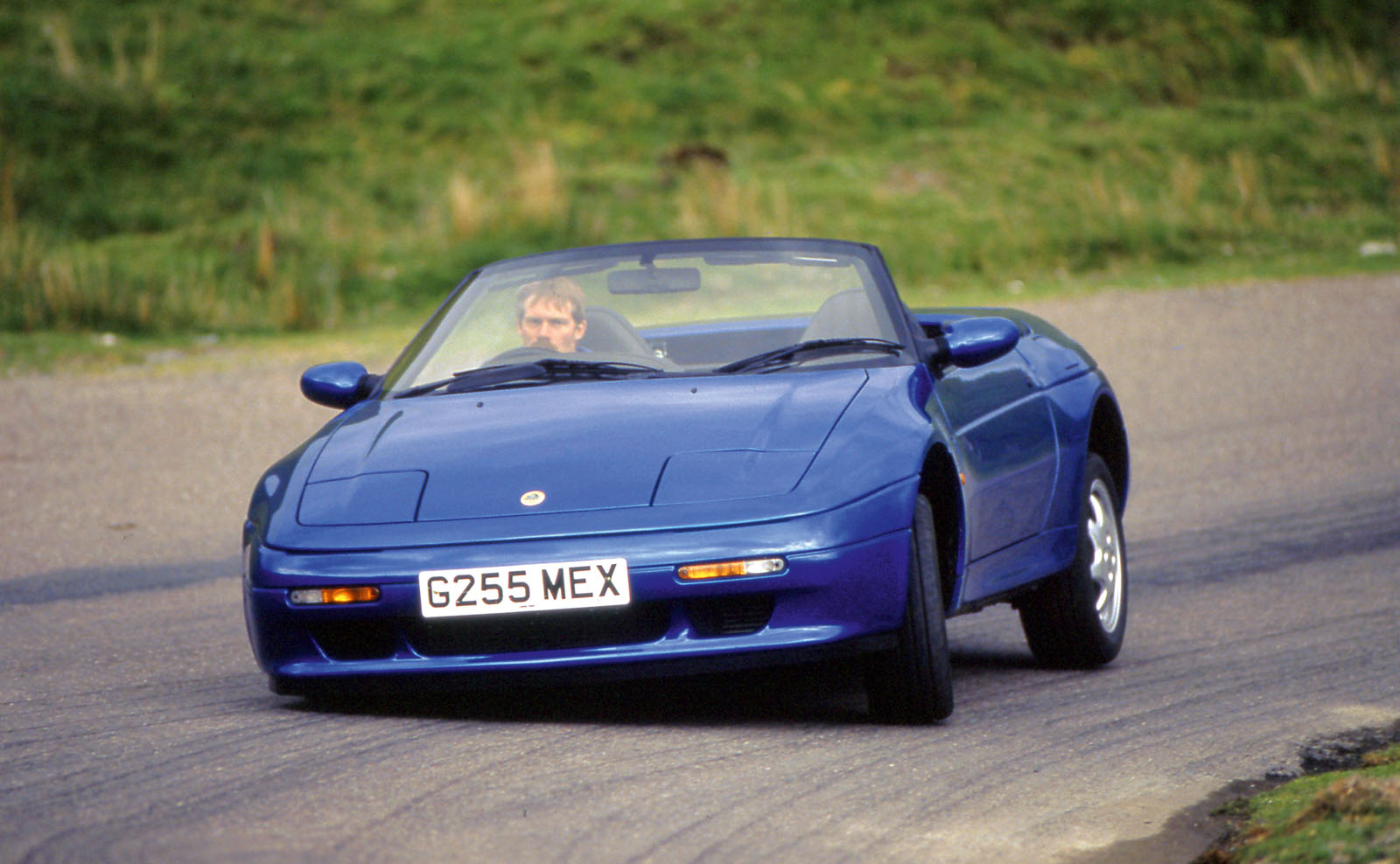 Built
1989-1995
Price range
£8000-£12,000
We'd pay
£9000?
One we found
Bags of history for a £9995, H-reg one and very Miami Vice in white. Not too many miles, either, at 78,518.
See Lotus Elan for sale on Pistonheads
The Elan was the victim of bad timing. (Mazda MX-5, anyone?) But with General Motors paying the bills, Lotus showed what was possible with a front-drive chassis and a sub-one-tonne kerb weight.*
Ariel Nomad*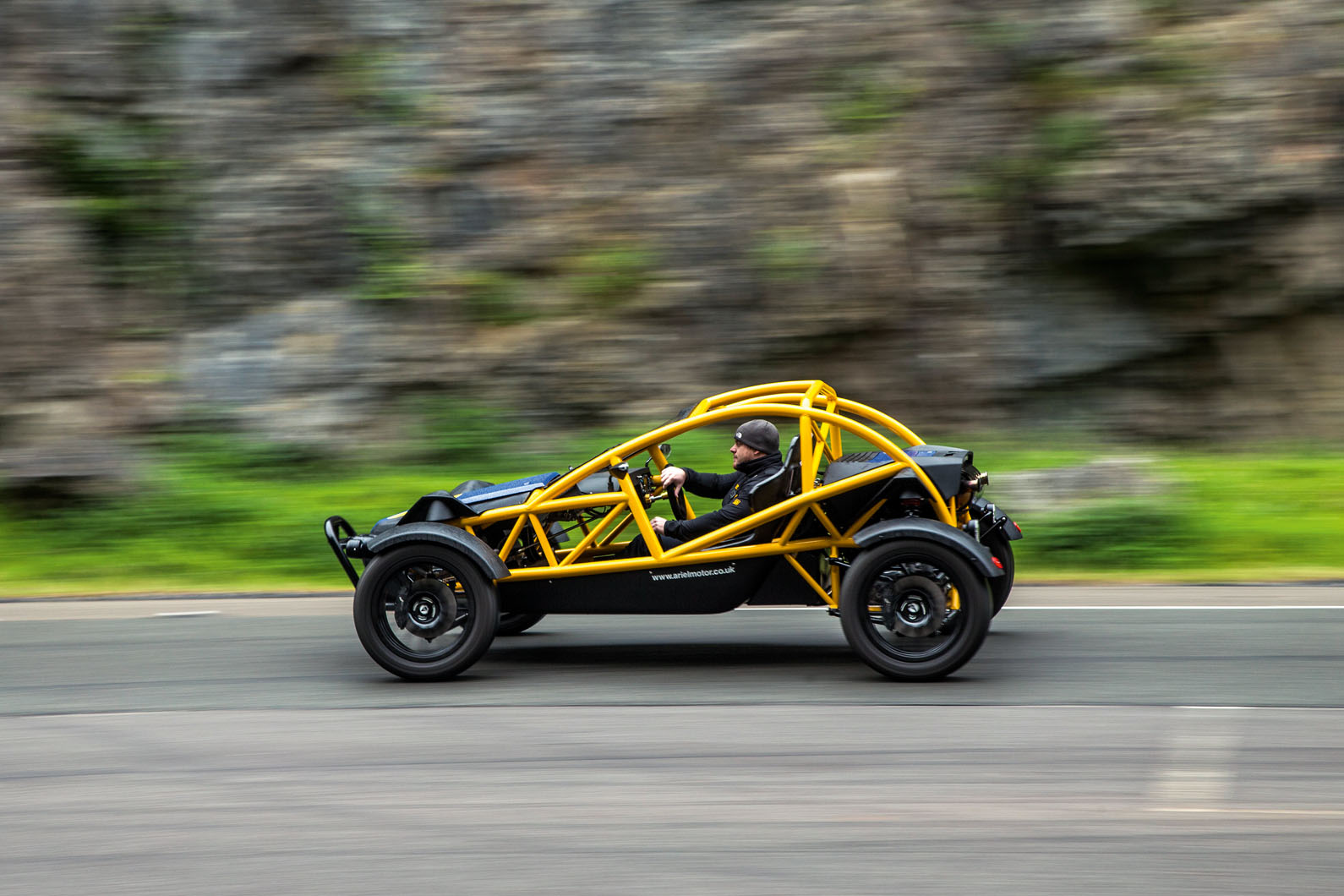 Built
2016–present ?
Price range
£35,000-£75,000
We'd pay
£45,000?*
One we found
£62,990 gets you the only one we could find and a case in point. We'd love to know what it was traded in for.*
See Ariel Nomad for sale on Pistonheads
Top 100 used car 2017 special features
Top 10 used investment cars
Top 10 used 'Q' cars
Top 10 used front-wheel-drive cars
Top 10 used 400bhp cars
Top 10 used performance saloons
Read all our used car buying guides here
More...