Discussion Starter
·
#1
·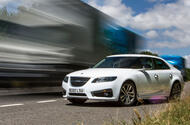 Updated parts have improved the no-longer-made 9-5​
Rarity doesn't always force a car's value through the roof. We highlight used buys that are worth hunting hard for Now this ought to be high*risk.
Buy an extensively equipped,*complex car from a defunct? car maker. Buy the last model that this defunct maker developed, complete with teething troubles. Pay a surprisingly high price for ?said car, despite the absence? of a dealer network, an apparently uncertain parts supply and a tiny constituency of people who might actually want one when the time comes to sell it. But if I had £10,000? to splash, a
Saab 9-5
might just win my money – even though?I know there are better cars to be had for the same price, just?as there were when it was new. And back then, between 2010 and 2012, there was a network, a parts supply and the spluttering flame of a future for
Saab
.*
Most of us know how Saab's most exciting new model in decades came to be cut short in its prime. Saab's owner General Motors was months away from launching the all-new 9-5 when the Lehman Brothers bank collapsed, triggering a monumental recession that took GM down with?it. In return for a US government bailout, GM had to agree to sell or close several brands, Saab included. Opportunistic manoeuvring from
Spyker
supercar boss Victor Muller allowed him to buy the company, part-funded by Russian oligarch money and an EU loan underwritten by the Swedish government, which shrewdly required the Saab parts operation as collateral. The money allowed Muller to launch the 9-5, to mixed but generally positive reviews. It wasn't a
BMW
-beater, but it wasn't so far off that you couldn't justify? the temptation.*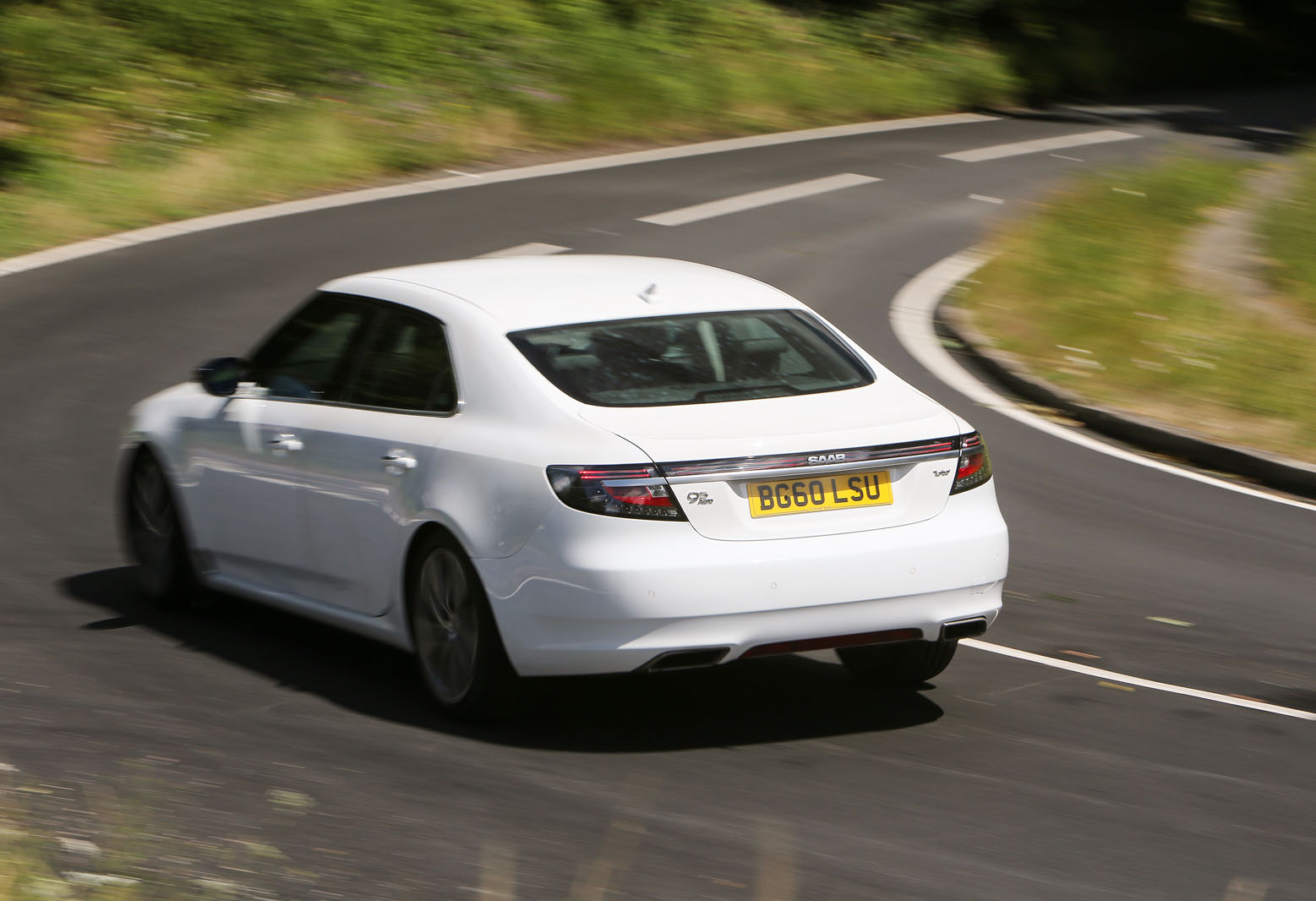 Which is where I am with the idea of buying one today, five years after the last example was driven from the mouth of the soon-to-be silenced Trollhattan factory. If you like variety in your cars, and enjoy the colour that every brand brings?to the kaleidoscope of automotive offerings (and, indeed, just plain?like Saabs), then the thought of? that last 9-5 departing the stalled production line is a sad one. It's why I look at a 9-5 with a mixture of regret and admiration – the admiration stemming from the fact that it's*a crisply handsome, distinctively proportioned saloon and pleasingly Saab-like with it. GM was a frequently frustrating custodian of this nuanced brand, but the last 9-5 was a good effort and one that the Swedish company could easily have built on.*
Buying a Saab would be a link to all of this, a last physical connection to what is now a dead brand. Except that, improbably, there is a pulse.*
It's faint, it's distant and it should not be allowed to fuel romantic musings of a Saab rebirth. But this pulse is the reason why a Saab 9-5 today can be a better car than a Saab 9-5 yesterday. Proof of this is to be found in the out-of-the-way village of Great Waltham in Essex, where Saab (and
Volvo
and
Jaguar
) specialists the Chelmsford Car Company can*be found. That's where we happen to witness the arrival of a pinky-purple box branded 'Orio'. In it are parts requested 48 hours ago for a 9-5, the order effectively fulfilled by Sweden's Ministry of Finance, which took over the shares in Saab Parts, owned by the government. Now renamed Orio, this parts operation usually supplies within 24 hours, says Elliot Sandat,*a director of the garage.?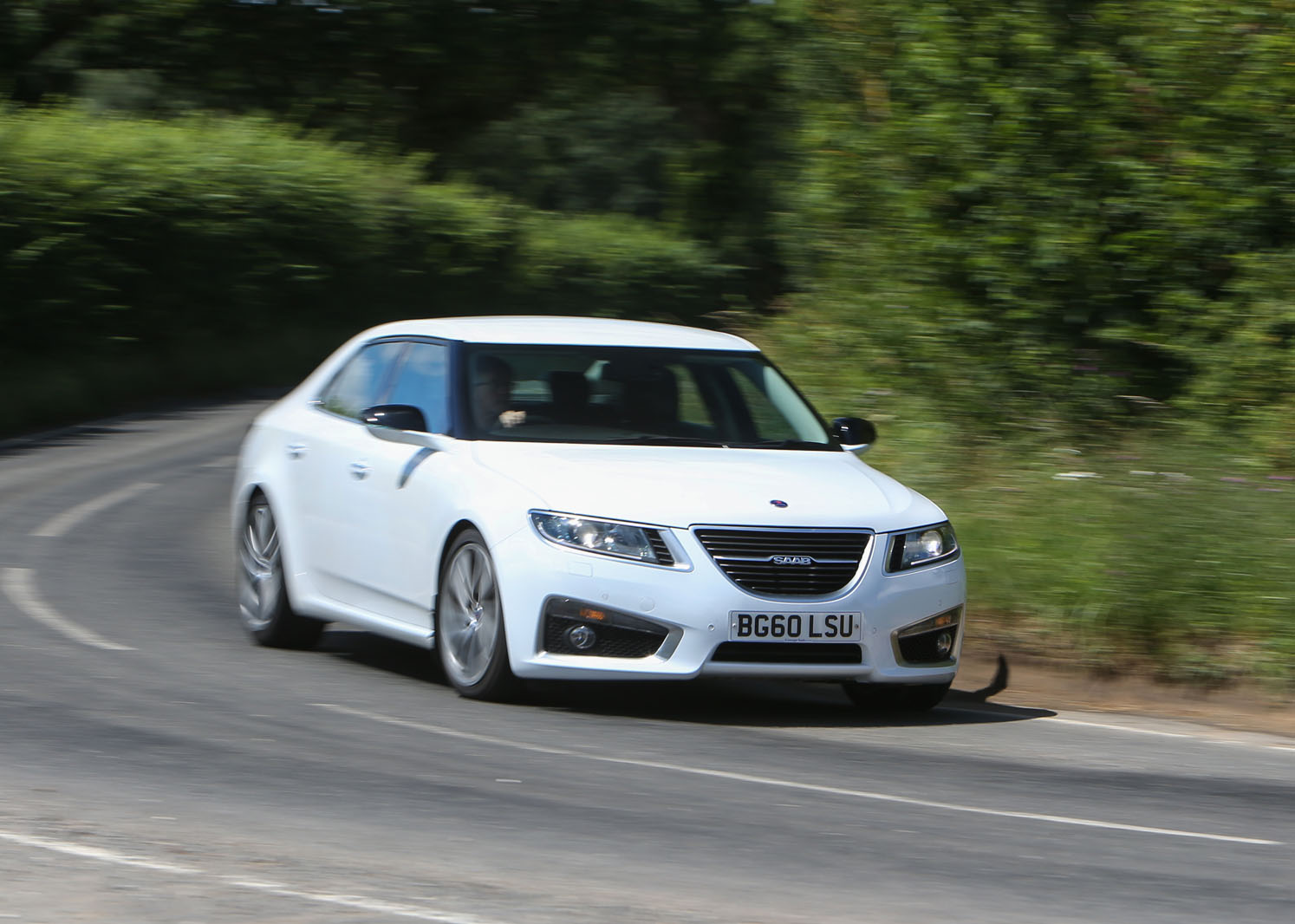 Sandat explains that Orio is not*only an efficient deliverer of parts but is also adding to the back catalogue, by acquiring tooling from suppliers such as Bosch and Valeo for whom Saab volumes are too low. Orio can now provide an amazing 22,000 items. Just as remarkable, and the reason why a Saab 9-5*can function more effectively today than when it was new, is that the parts service*continues to develop*software updates. A major one emerged in February last year, says Sandat, which is why cars fitted with sat-nav no longer default*to a Belgian map and therefore display the wrong time during the UK summer. The update also allows the cars to run more smoothly.*
We discover all this before taking the 40,000-mile wheel of a 2.0 petrol urbo Aero with all-wheel drive. This is the best 9-5, reckons Sandat, and his low-miles example is worth about £12,495. Many gravitate towards*the top-of-the-range 2.8 V6, he says, but it's thirstier, not vastly faster and slightly less dependable. We could also have picked a 2.0 diesel from the garage's stock: these are typically about £10,000 and there are plenty of 9-5s out there for usefully less.*
Were it not for lightly creased leather and a steering wheel slightly shined with use, this 2010 example could pass for a two-year old. There are no creaks or rattles, it pulls cleanly and responsively and feels reassuringly fit. The exceptions are the heating and ventilation, whose green LED pin lights randomly flash confirmation of a half-failed system, and an infotainment system that doggedly displays the Saab griffin and nothing else.*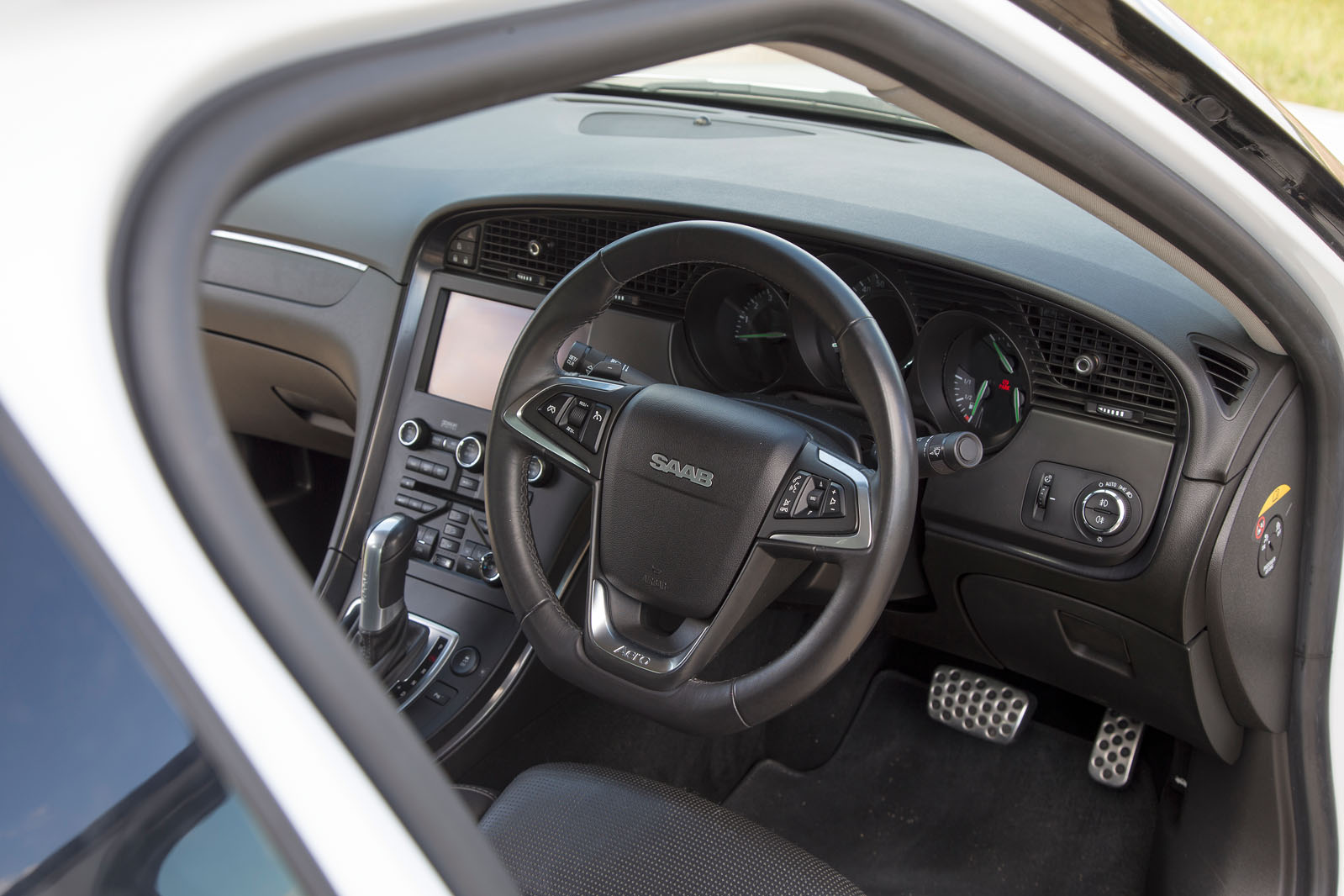 Sandat says this car has yet ?to be 'reflashed' – an electronic reinvigoration that may also improve the rudely abrupt downshifts from the automatic transmission. This nevertheless provides unexpectedly strong acceleration in league with the 214bhp turbo four. This engine issues fairly unprepossessing sounds, but quietly enough not to disappoint for long. The ride quality is similar: as firm as I remember it, but firmer than it needs to be for a car like this, but tolerable. The pay-off is relatively slight and experienced in the form of limited body roll rather than crisply incisive agility.*
No nonsense, understated, robust capability is what you get, rather?than a stellar driving experience. You'll also enjoy a distinctive design, plentiful space, sumptuous seats and a dashboard more special than its monotone finish suggests. Fixing that was on Muller's unrealised to-do list.*
More than all this, though, is the regret-tinged pleasure to be had from owning Saab's last throw of?the dice. At least as heart-warming is the knowledge that a small, ex-Saab team in Sweden is there to keep your rarity alive.*
Saab 9-5 Turbo 4 Aero*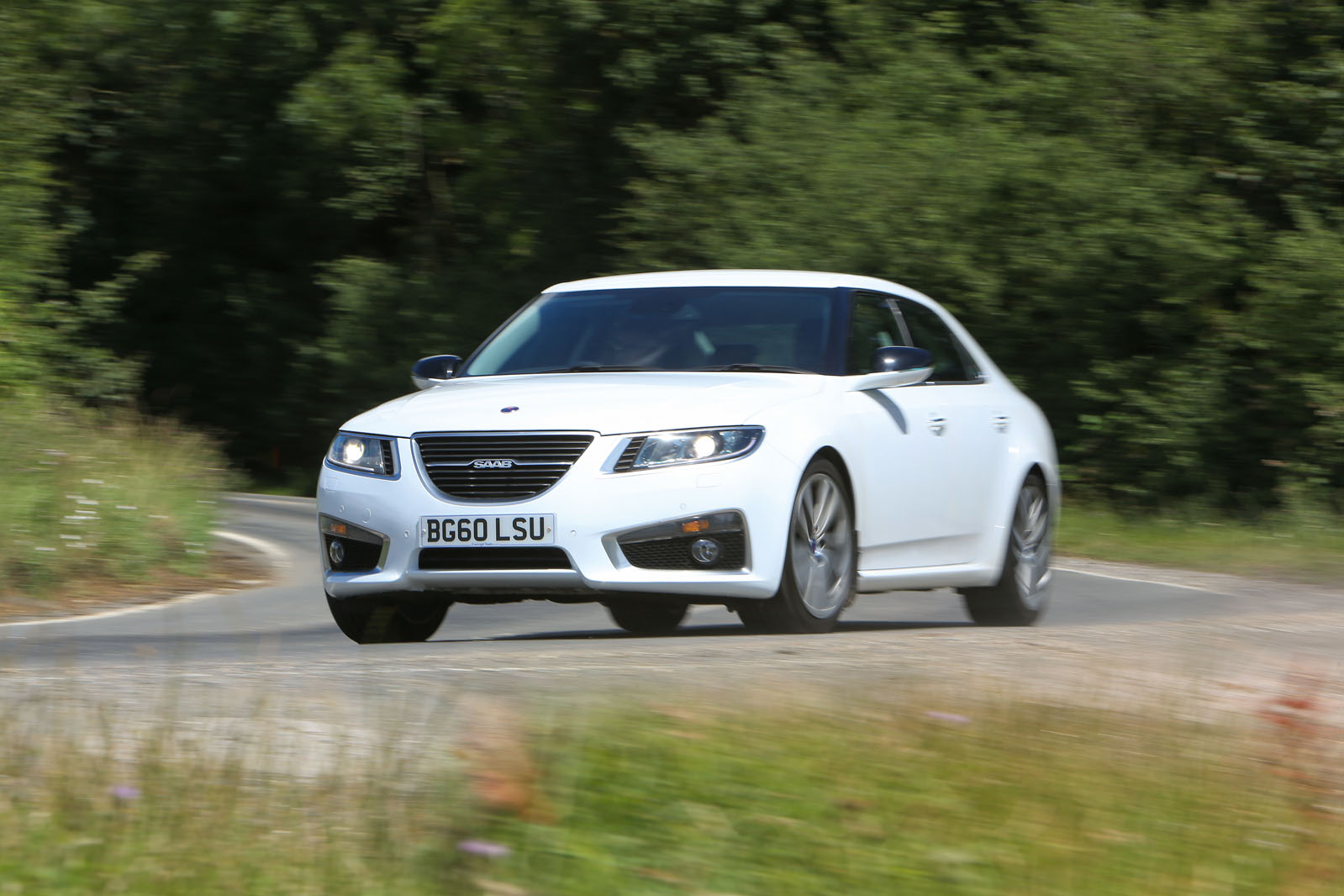 Built
2010-2012
Price range
£4700-£12,500
We'd pay
£8500
One we found
A black 2011 2.0-litre petrol with 72,000 miles, slightly over budget at £9995. Comes with full service history
See Saab 9-5 for sale on Pistonheads
Nine more rare used cars
Alfa Romeo 159*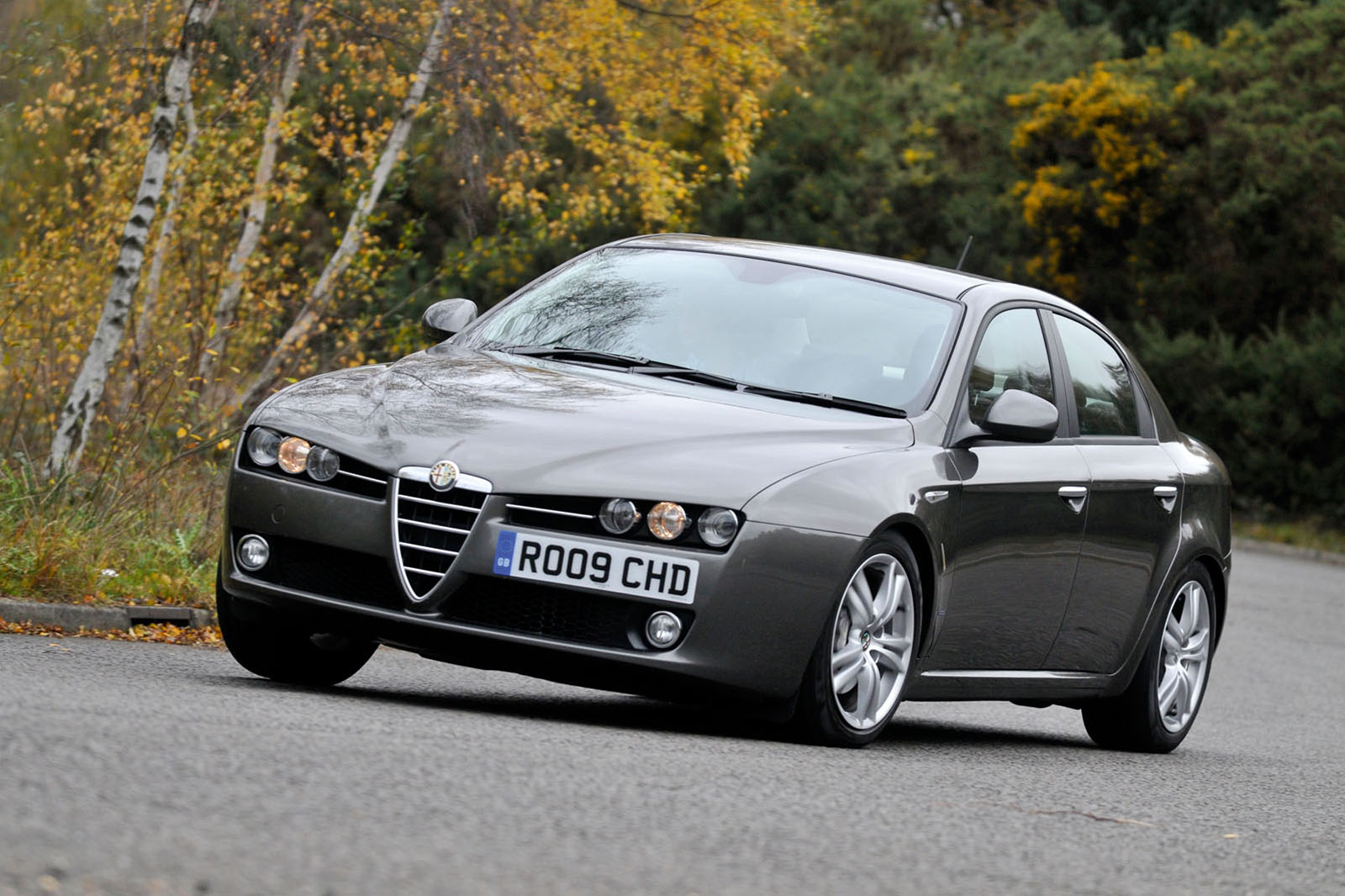 Built
2006-2011
Price range
£1500- £13,000
We'd pay
£6000
One we found
A 159 1750 TBi from 2009 that has covered 53,000 miles and is up for £9795
See Alfa Romeo 159 for sale on Pistonheads
Doomed by the poor reliability and appalling back-up suffered by its 156 predecessor. Excess weight dulled its verve too; but, nevertheless, a handsome car and reliable. The 1750 TBi is the one to choose, but you pay a lot more.*
Honda CR-Z*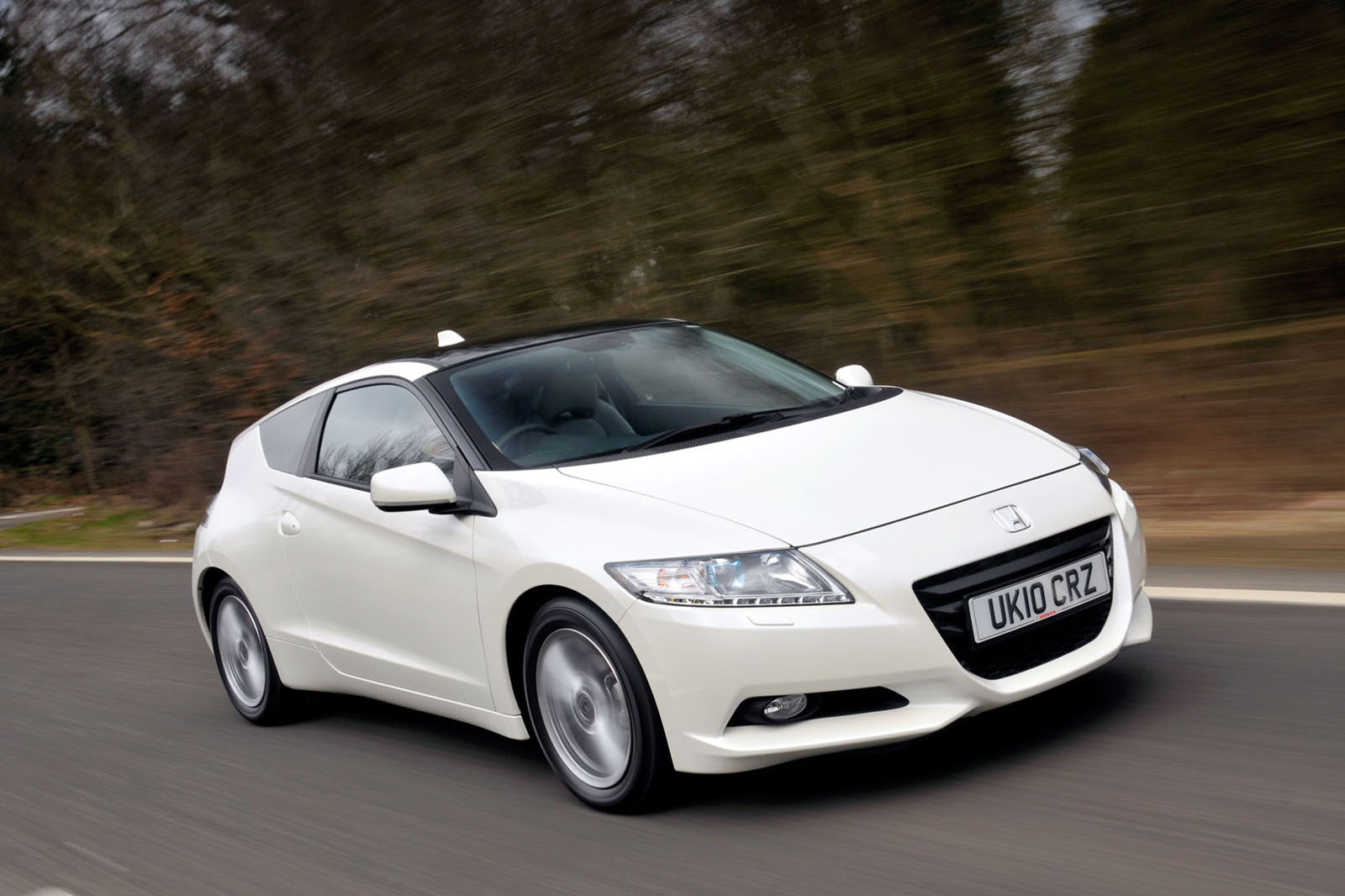 Built
2010-2013
Price range
£4000- £10,500
We'd pay
£5000
One we found
A 2010 car with 50,000 miles on the clock is on sale for £4900. Long MOT and main dealer history
See Honda CRV for sale on Pistonheads
As dinkily appealing as the early CRX coupe that inspired it; and, being a hybrid, ought to have been a car for its day. But that day was done early, the CR-Z failing to recreate the cheeky verve of its ancestor.*
Honda Legend*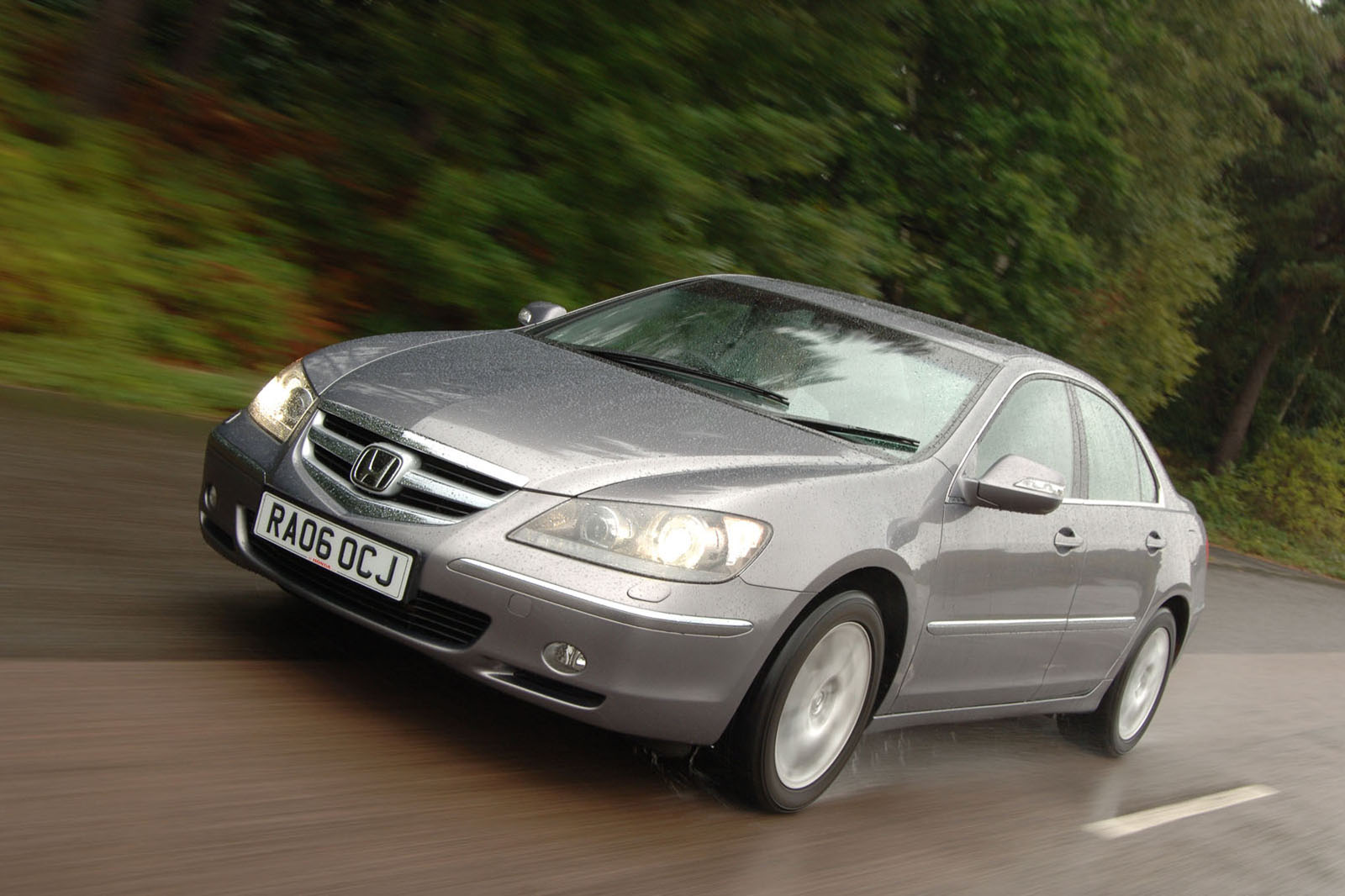 Built
2006-2009
Price range
£3650-£12,000
We'd pay
£7000
One we found
A 2006 3.5i VTEC EX with 73,000 miles for £6490. Sold by a Honda specialist and just serviced
See Honda Legend for sale on Pistonheads
Flagship Honda whose flutter was brief, despite ushering in self- steering and autonomous braking systems years before others. Intriguing for that, and for a long kit-list and styling more tasteful than earlier Legends. A high-tech, reliable car for not a lot.*
Infiniti FX*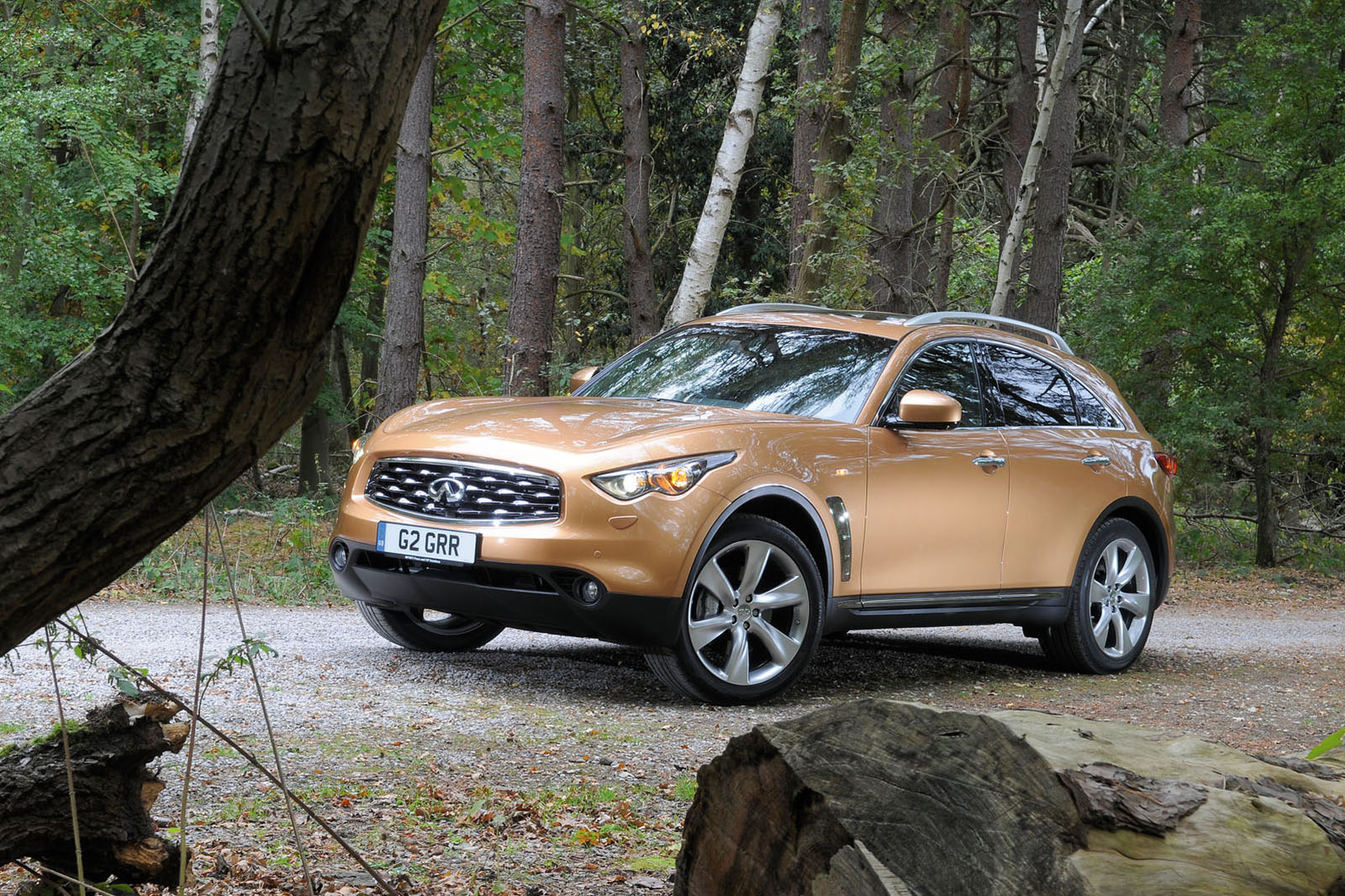 Built
2009-2013
Price range
£8000- £30,000
We'd pay
£10,000
One we found
A 2009 FX with 101,000 miles, up for sale at £9989. Lots of kit and*a long MOT
See Infiniti FX for sale on Pistonheads*
Great styling, a lavish cabin, a vast array of equipment and tuneful,? if thirsty, petrol engines. Diesel? is coarse, but the FX is a lot of intriguing SUV for the money if you go for a high-mileage example.*
Maserati 3200 GT*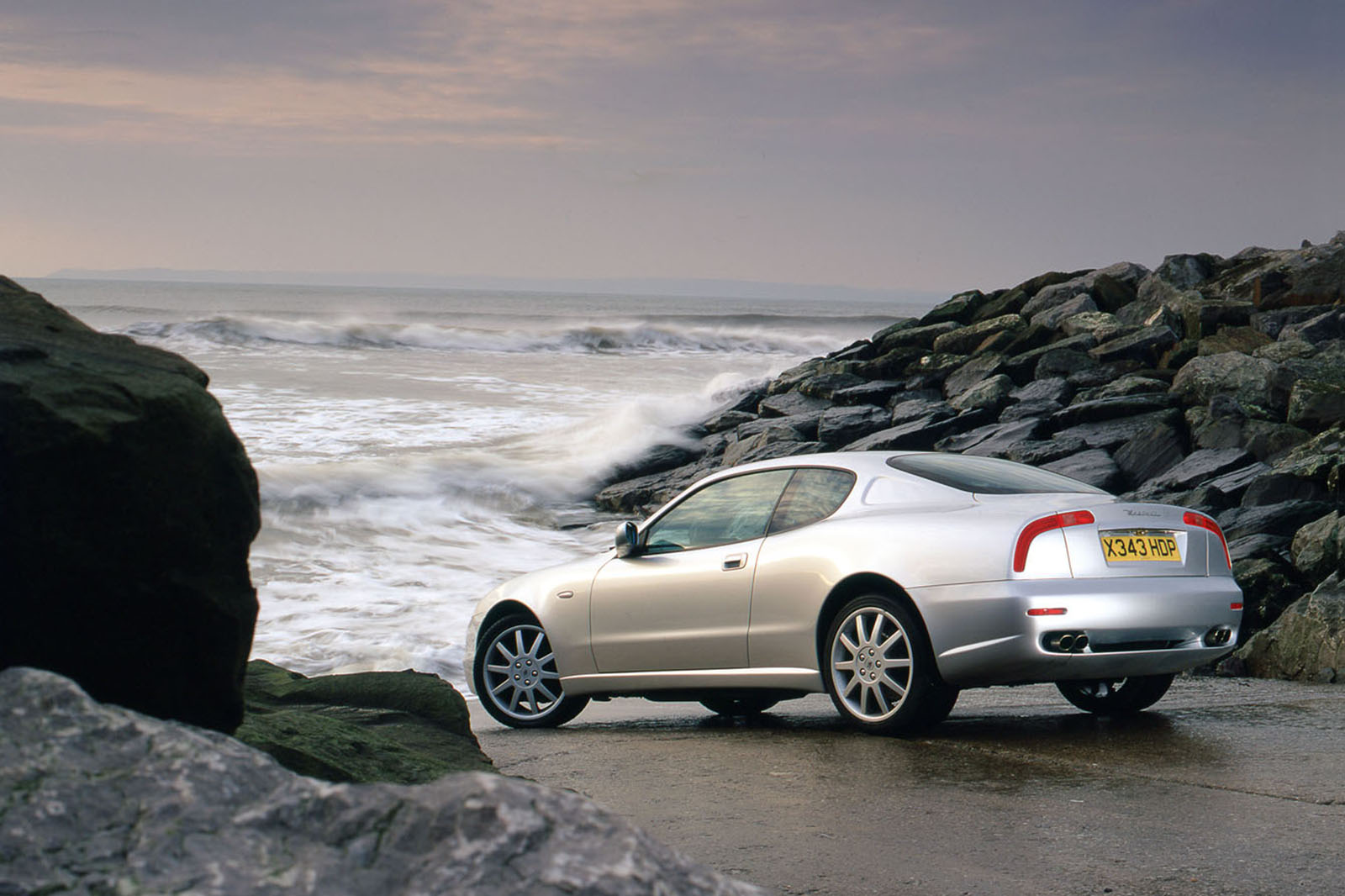 Built
1999-2002
Price range
£9000- £20,000
We'd pay
£10,000
One we found
A rare 1999 Assetto Corsa limited edition with 76,000 miles for £10,995. Just passed MOT with no advisories
See Maserati 3200 GT for sale on Pistonheads
A potent, pedigree coupe with beguiling looks, lush furnishings and surging, both-hands-on-the-wheel thrust. Not quite a supercar, but it is a Maserati and, despite mortgage-like running costs, it's amazing that these cars aren't pricier.*
MG ZT 260 V8*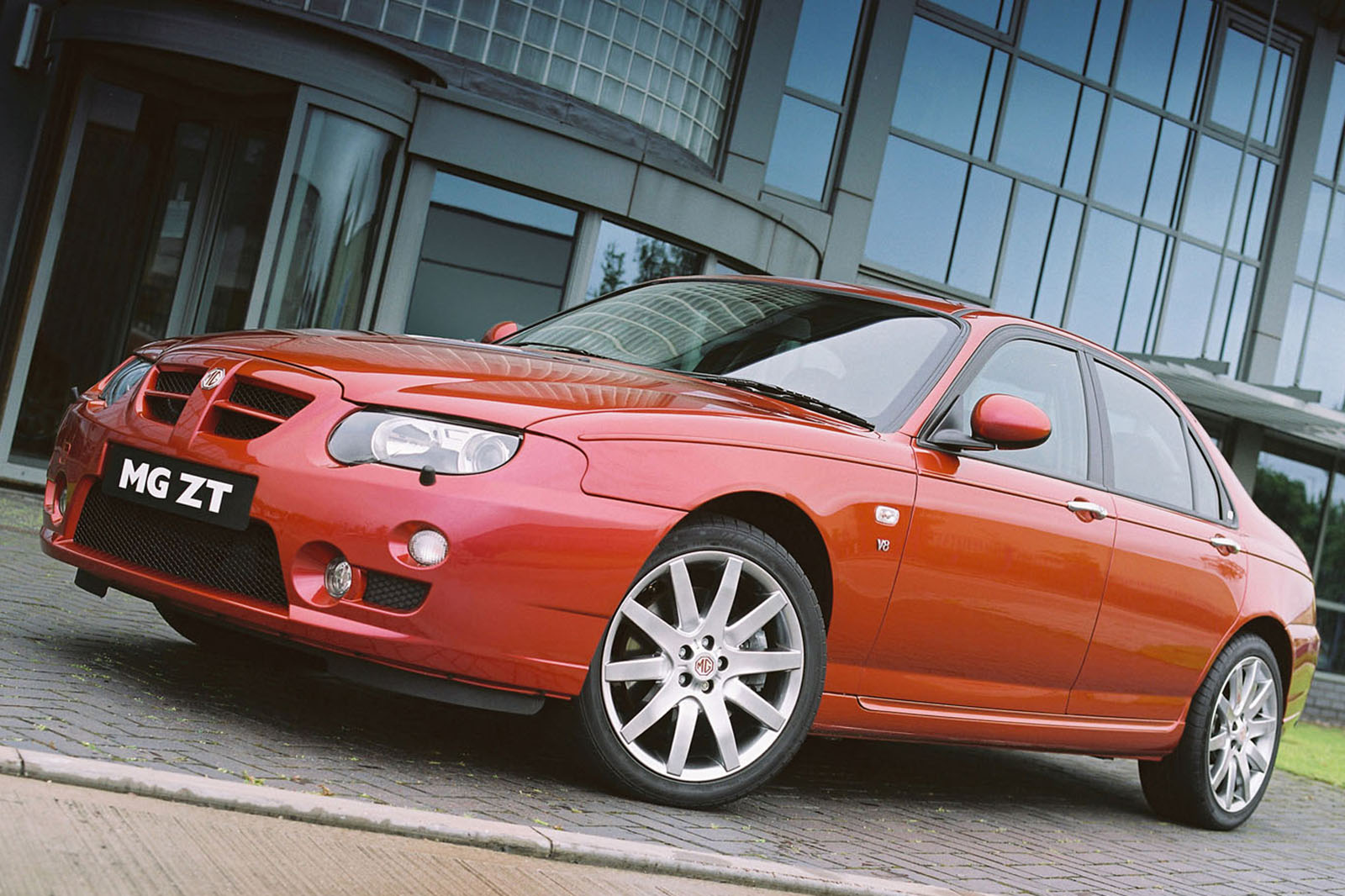 Built
2003-2005
Price range
£5500-£14,000
We'd pay
£8500 One we found A 2004 ZT 260 SE with the monogram flip blue/green/purple finish. At £8995 with 46,000 miles
See MG ZT 260 V8 for sale on Pistonheads
File under the 'daft' heading, given the conversion of a transverse, front-drive car to a longitudinal rear-drive V8. Engineering budget massively overran, but the car itself is a rumblingly entertaining force. Only 883 saloons and estates made and already collectible.*
Peugeot 407 Coupe V6 HDI GT*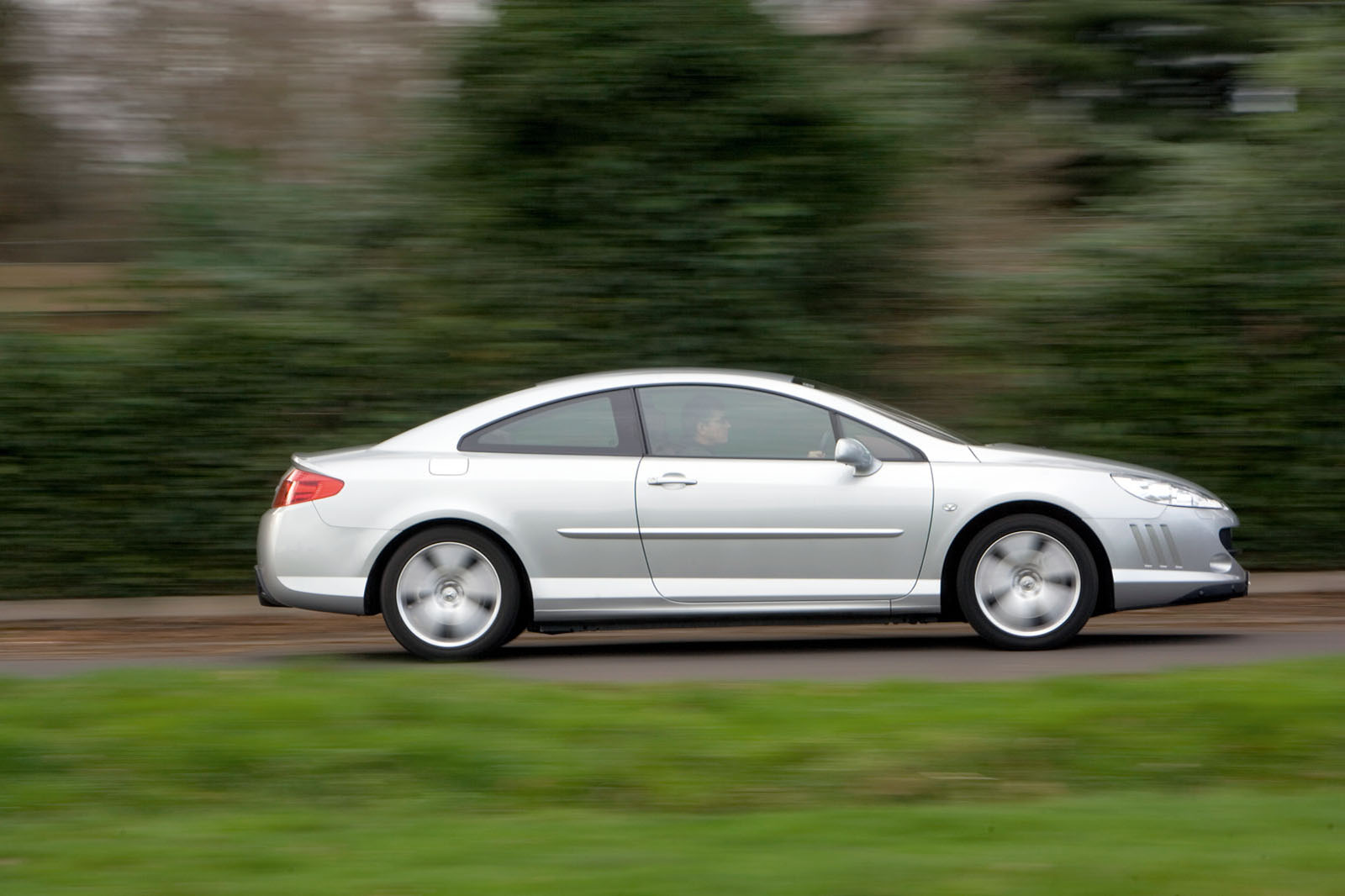 Built
2006-2010
Price range
£1600-£4000
We'd pay
£3000
One we found
A 2006 Coupe GT with a 2.7 HDI V6. Up for £2295, with new tyres, a full history and 88,670 miles
See Peugeot 407 V6 for sale on Pistonheads
The front overhang's too overhung and the cabin is usually unremarkable – but not with the Integral leather option, in which hide beautifully sheaths the dash and more. Find a 2.7-litre HDI V6 with this and you have a superb, well-made, long-distance cruiser.*
Vauxhall Corsa VXR Nurburgring*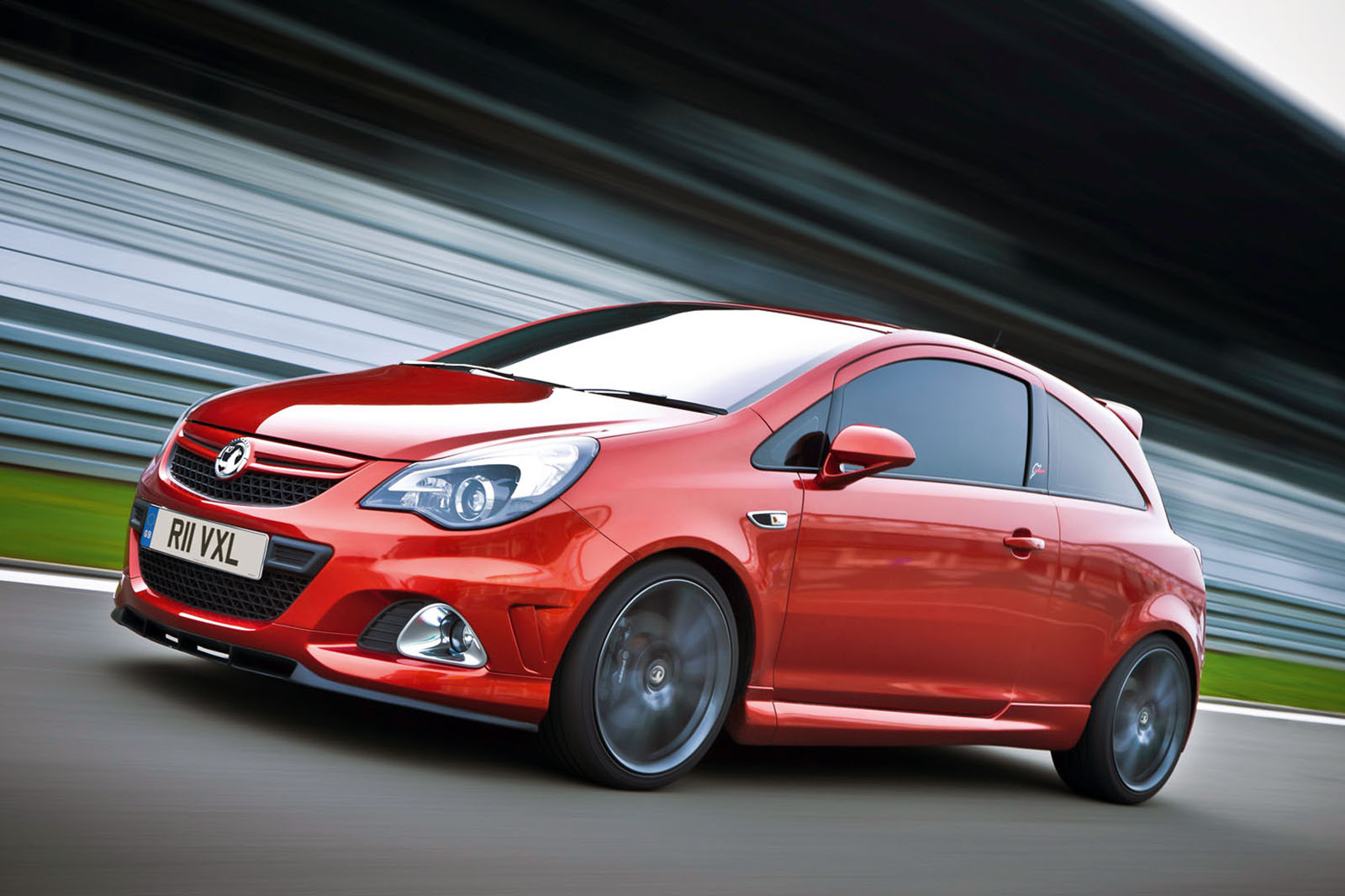 Built
2012-2014
Price range
£6500- £10,500
We'd pay
£8000
One we found
A 30,300-mile car from 2012 up for £8795 and described as being in 'showroom condition'
See Vauxhall Corsa Nürburgring for sale on Pistonheads
Corsas: they're unremarkable – an adjective that also describes how almost every one moves down the road. The VXR is more diverting, but better still is the Nurburgring edition, which served the kind of supple, subtle, nuanced tactility usually missing from a
Vauxhall
.*
Vauxhall Ampera*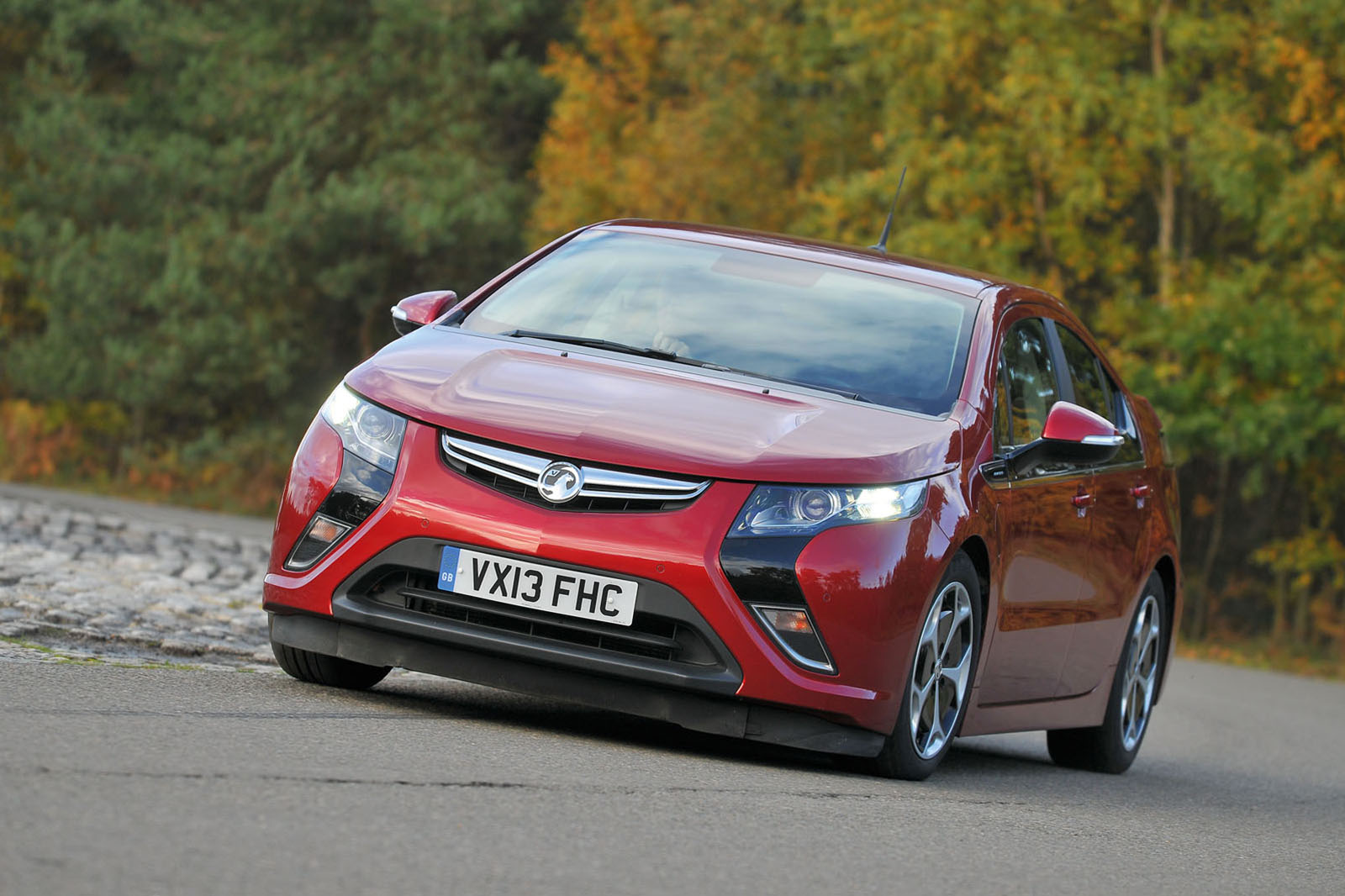 Built
2012-2015
Price range
£8000-£15,000
We'd pay
£9000
One we found
A 2013 Electron edition with 50,000 miles at £9995
See Vauxhall Ampera for sale on Pistonheads
Probably no car has been explained to the media as comprehensively and to so little effect as the
Chevrolet Volt
and its Ampera sibling – this complex, engagingly capable car priced out of its market. But it's not now: these fascinating range-extenders are available for less than the price of a new Corsa.*
Used car buying myths:*
Convertibles are*cheaper in winter,*aren't they?*
What you are typically buying is? a supremely versatile part-time convertible/coupe. For the dealer, it is a year-round bonus; the only person with a weaker resolve is going to be a private seller.*
It is possible that a full convertible with a fabric roof could suffer with the merest of blips in the really cold months. Last winter, you could get £500 off a 2005
Mini Cooper S
at just £4000 and a 2010
Peugeot 308 CC
reduced to £4490.*
Meanwhile, at the top end, the dealers and clever private sellers are patiently waiting for spring. Because they can, and should. So don't believe the hype.*
4x4s are cheap*in summer...*
A
Porsche Macan
won't ever fall out of bed, summer or winter, because it is a must-have. It is only the deeply unfashionables, like a 2008 2.0 CRD
Jeep Compass
at £4475, that stay on the shelf.*
Left-hand-drive*premium cars are*cheaper...*
Yes, they are, in actual fact. It depends on the particular marque. A
Jaguar
or Land Rover in LHD can have a second life on the Costa del Sol but will always be worth less. Conversely, it will always appreciate at the same rate. A LHD 2010
Ferrari 458
is £119k; that's about £20k less than a RHD.*
Spec is cheap...*
This is true, and it is the brilliant thing about new vs used cars. The playing field levels up when the motor is used because all those expensive extras when new simply make a car a lot more attractive and saleable when used. So*a
Jaguar XF
TD V6 Premium Luxury from 2012, which was £42k new, is now just £17,500 with a very reasonable 30,000 mileage.*
Colour is crucial...*
It is. Only some colours work. Black does and so does white. Fashionable colours don't stay trendy. Yellow continues to be a struggle on just about anything unless it is an old-school
TVR
. Meanwhile, a purple
Audi TT
V6 from 2008 is just over £8000; ?in silver, you will pay £1000 more.
JAMES RUPPERT*
Top 100 used car 2017 special features
Top 10 used lightweight cars
Top 10 used investment cars
Top 10 used 'Q' cars
Top 10 used front-wheel-drive cars
Top 10 used 400bhp cars
Top 10 used performance saloons
Read all our used car buying guides here
More...