Discussion Starter
•
#1
•
<3 <3
Big thanks to Neo for the Skunk2 & to Ed for offering to be my knight in a shining CTR to help fit everything
<3 <3
​
I've read so many threads on how to change the gear knob and gaiter, and I hate to say this but when it came to actually doing it, I found it much much harder! Think it took me 90 mins all in all, because I didn't really know what I was doing.
Compared to the C2 where everything was just simple. Mind you, it wasn't made of much... And really, I do love a challenge.
Even the design of the OEM gaiter and how it's attached to the plastic base was way too advanced for my liking!!!
But anyway, it's all on now and I'm looking forward to when I next take the car out for a spin. It needs a good clean first!
Erm, and big apologies to my bruv who kept me company and helped me to take everything apart. I accidentally stabbed him in the hand with my flat blade screwdriver.
At least the interior looks pretty now
(He'll heal!)​
These links were a big help:
http://www.civinfo.com/forum/styling/39034-type-r-gear-stick-gaiter-upgrade.html
HONDA CIVIC TYPE R 06+ GAITER SHIFT BOOT RED ST on eBay (end time 08-Dec-10 09:13:35 GMT)
Here are a few pics that I took as I went along (apologies about the size):
1) Pull gaiter down - I used a flat blade screw driver to help do this, but be careful not to break any of the plastic teeth that grip the gaiter tightly onto the locking nut area...
(you can see the silver locking nut is revealed when having done so)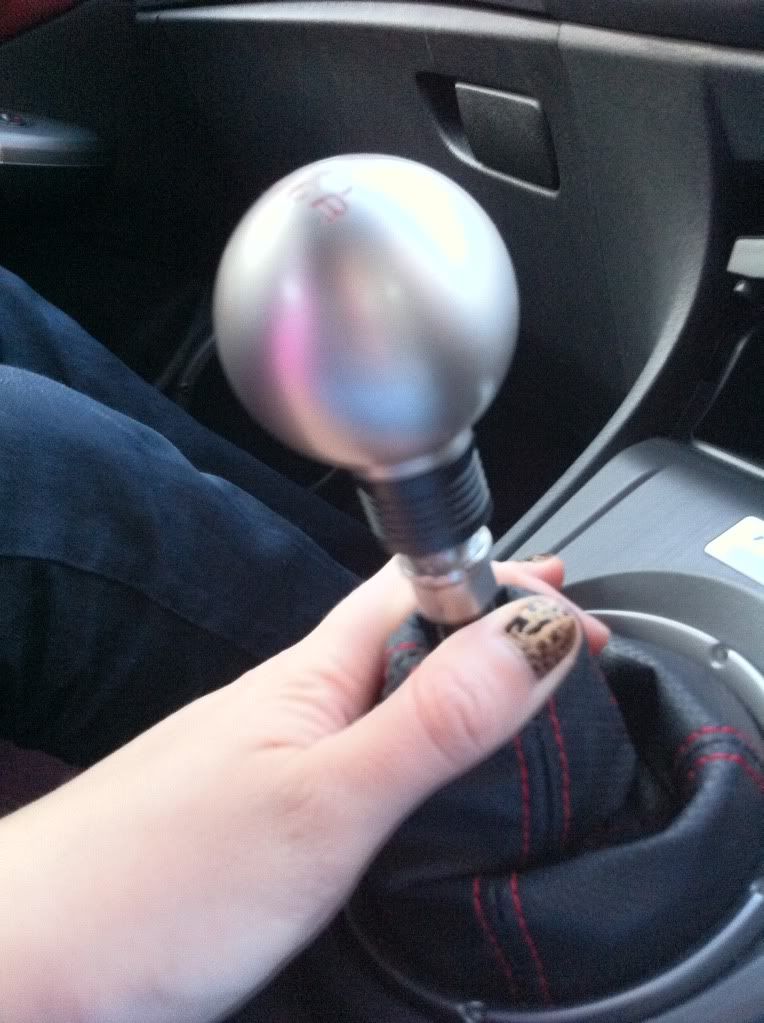 2) Unscrew knob and locking nut - 14mm spanner needed as mentioned before in other threads. Use it to turn the locking nut clockwise first and then the gear knob will unscrew with ease. Also unscrew the locking nut too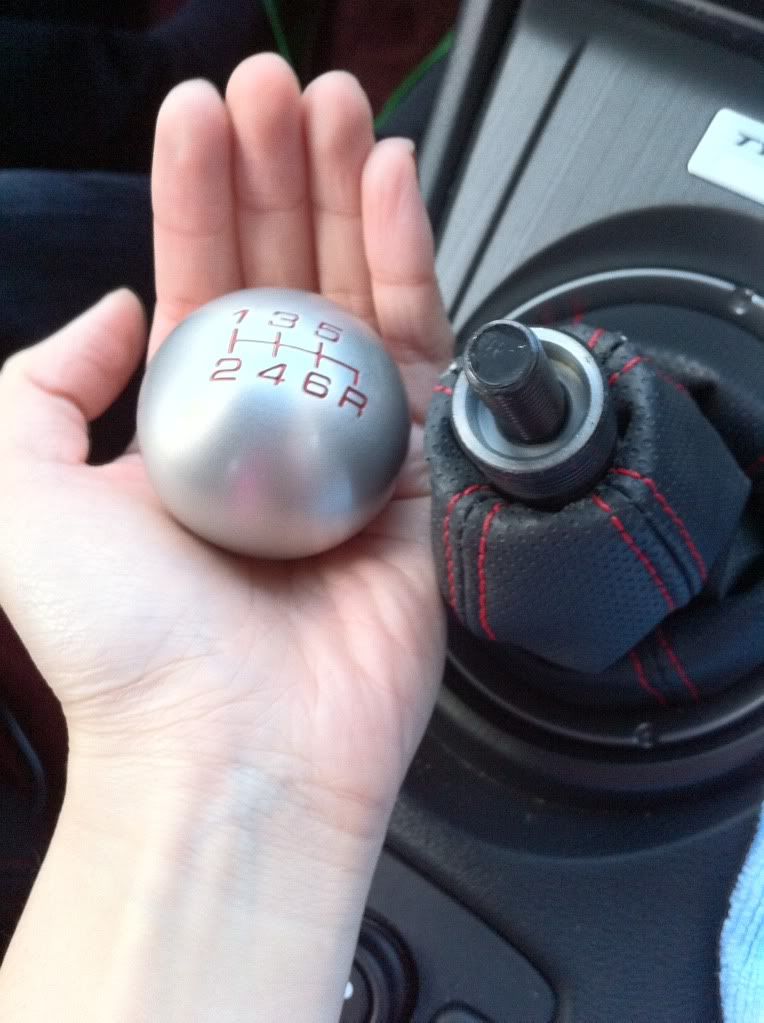 3) Remove the base - I used a small plastic tool to prise the base off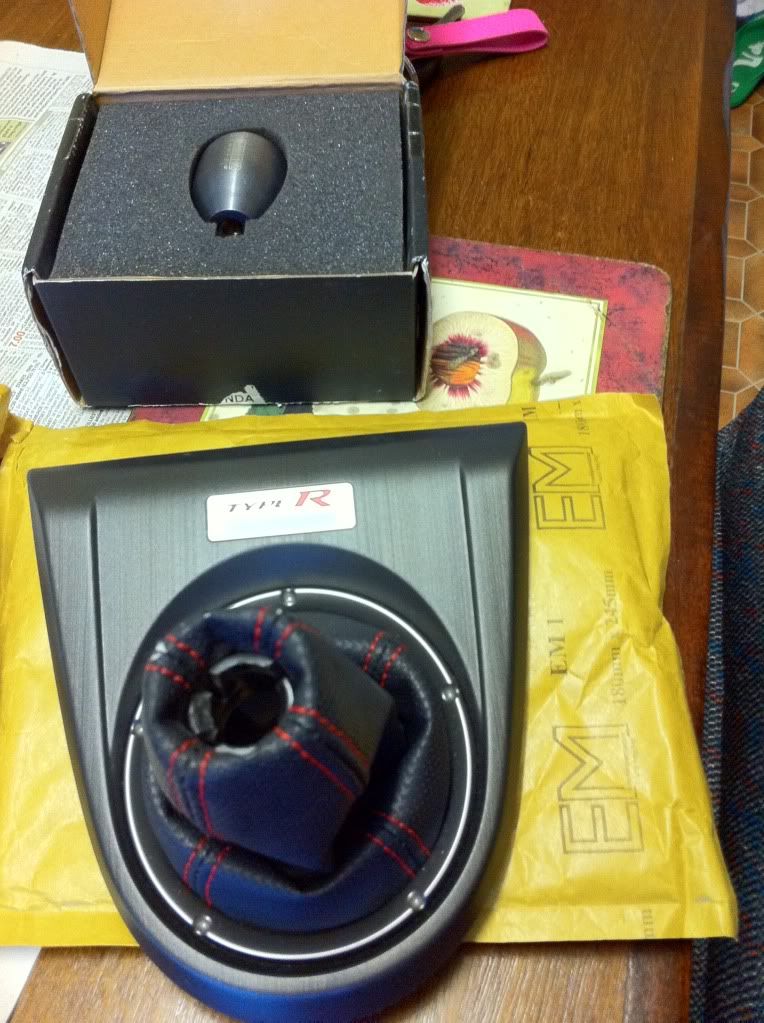 4) Remove OEM gaiter from the base - I used needle nose pliers to gently ease the staples out, ready to re use them again on the leather one
5) Remove plastic parts from neck of OEM gaiter - Turn the gaiter inside out, cut the cable tie and then pull away the components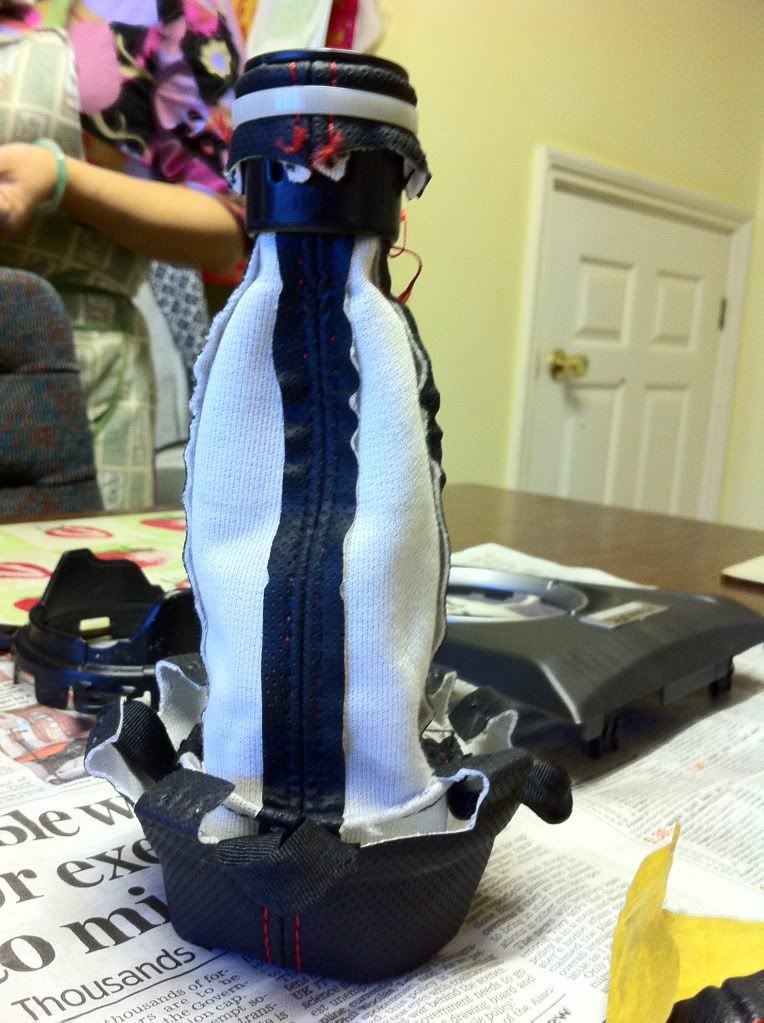 The new gaiter and Skunk2 - ready for fitting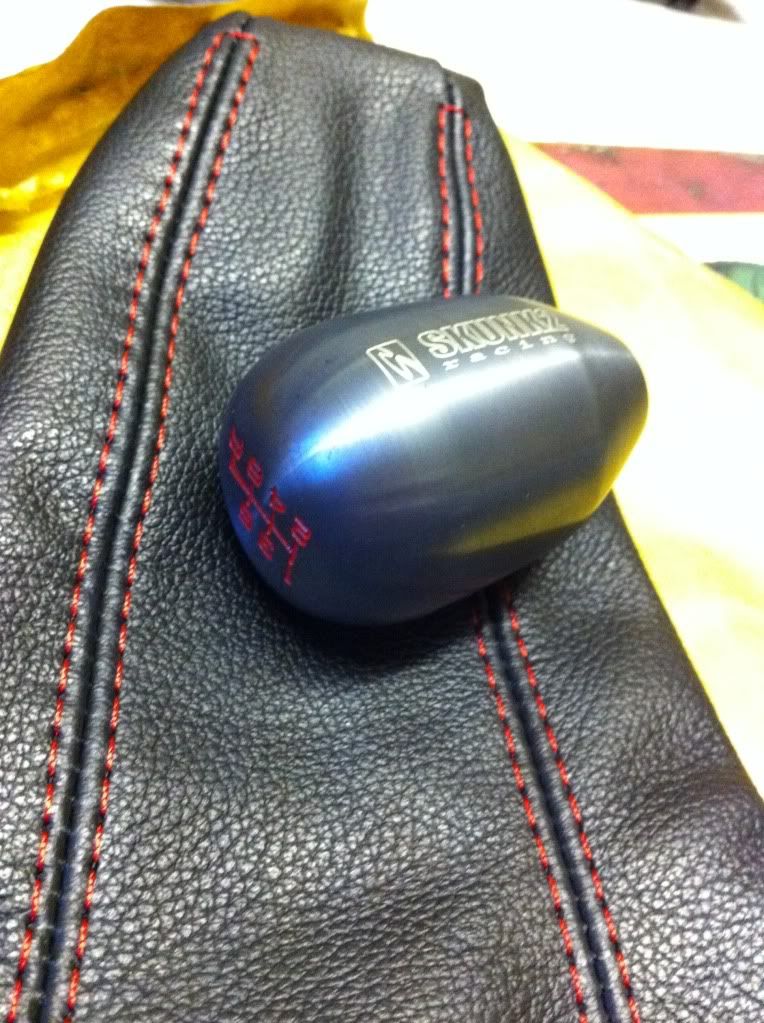 6) Fit plastic parts back onto neck of leather gaiter (turned inside out), cable tie, then (turn it back to normal again) attach to base - I used a sharp tool to prick a hole in the leather tabs and then re used the old staples, using pliers to secure it onto the plastic base. Here is the finished result (a lot of patience required for this)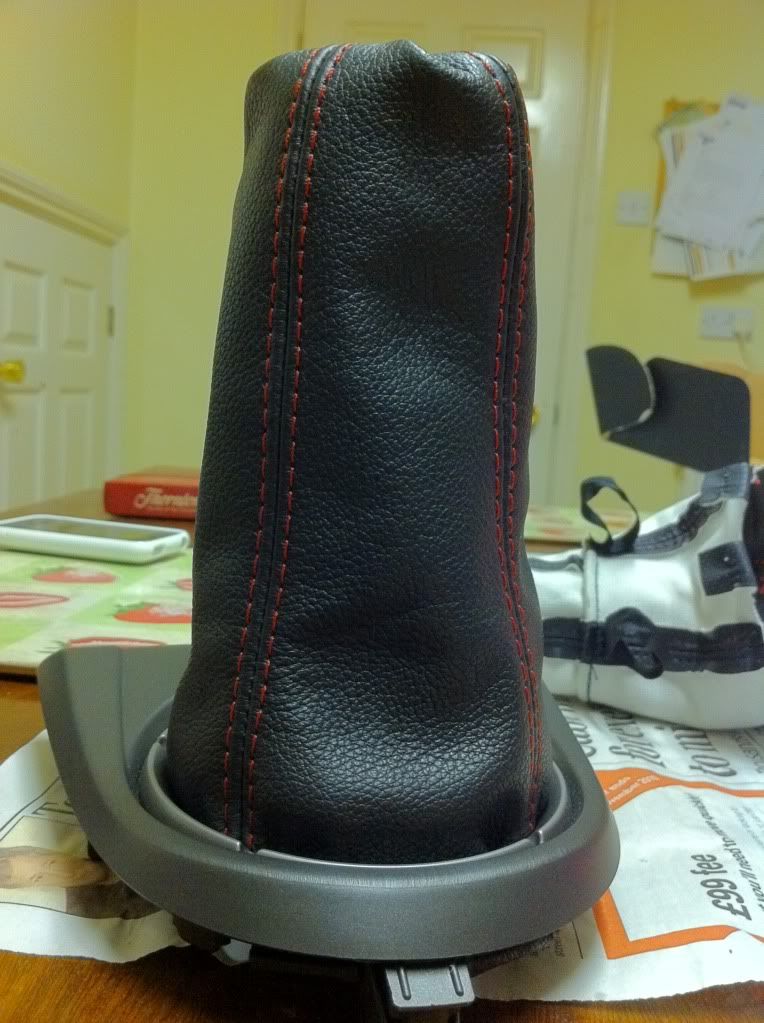 7) The fun bit - Fit gaiter on base back onto car, then screw new knob on. I decided not to use the new locking nut that came with the Skunk
8) Enjoy!